Reading Time: 3 minutes
"Love, care and respect," words to live by from Adam Patterson, the new head of Woodland Pre-Schools.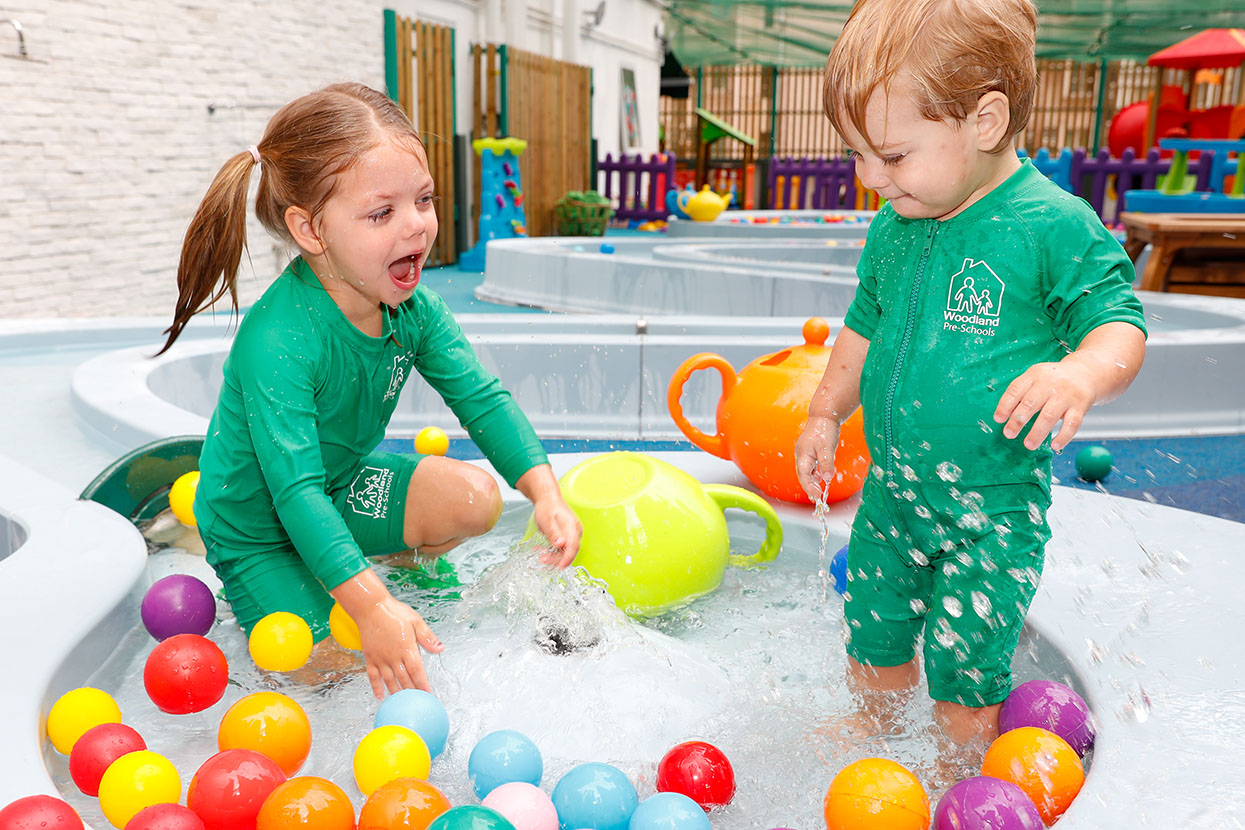 Things change, things grow, and that's certainly been the case for Woodland Pre-Schools. When the first Woodland Pre-School opened on Caine Road in 1978, who would have thought that 40 years later some 60,000 children under six years of age would have passed through its eight campuses?
Last year the family-run business became part of the Cognita family of schools.
Formed in 2004, Cognita encompasses 73 schools across eight countries. Each school is as individual as its students, but with a common purpose: to create an inspiring world of education.
Originally from Australia, Adam left in 1992 – in theory for a year. Stints teaching in the UK, Kuwait, Malaysia (Penang and KL), Shanghai and Singapore followed. Prior to joining Woodlands, Adam was Head of Early Years at Australian International School, another Cognita school, in Singapore. During his time there he was instrumental in opening an Early Years Village, which educates 350 children aged 18 months to five years, and an Infant Care Programme for babies aged two-18 months.
Adam is passionate about early years education and strongly believes in the principles of love, care and respect, a message that comes up frequently during our meeting. When he first visited Woodlands and started talking to the parents he was happy to find that these cornerstones of love, care and respect were clearly evident.
Adam is very respectful of the work that Woodlands has done but feels it's important to be honest and reflective "If you've been doing something the same for a long time – things change, children change – so we need to be reflective of that. Also, from a professional standpoint, as an early years educator you're at the forefront so you've got a great opportunity to be an incredible professional who keeps learning, keeps trying things out. An early years classroom is a laboratory, you get to try all different things based on what children are interested in and what they want to do. There's a real power of being an early years teacher".
Adam believes that the next seven to ten years are going to be really interesting for schools, especially in the national system.
"We need different skills, so schools need to be at the forefront of that right from primary education."
Parents are integral to the child's learning. As Loris Malaguzzi, the founder of the Reggio Emilia approach says,"The first teacher is the parent, second is the teacher and third is the environment." In the past a teacher would be given the child to teach, it was the teacher's responsibility and the thought was 'I'm the teacher don't tell me what to do.' Children would make a certain amount of progress.
"If we include both the teacher and the parents, the children make incredible progress and the whole experience is better"
explains Adam.
"How your child is at home and how they are at school is completely different, if we [the parents and teachers] don't talk to each other we're not getting the whole picture of the child."
Equally important is asking what we can do better. "[Parents] know the organisation really well, they know their children really well so we would be silly not to take that information," he explains.
Among the eight Woodland Pre-Schools are two Montessori schools, Caine Road Montessori and Repulse Bay Montessori, and six traditional schools which use a UK based curriculum. The programme is open-ended, child-initiated and creative-play based. They also offer pure English, pure Mandarin or a bilingual stream. Adam is still familiarising himself with the different programmes.
"It's quite unique having different teaching methods – so Montessori, bilingual and traditional kindergarten – within one group. But not dissimilar to Australian International School Singapore where they implemented this. How you teach is not so important, it's your philosophy and that belief in 'this is my image of the child',"
says Adam.
So how does Woodlands fit within an organisation of 73 schools? "I think that the benefit of having so many schools in one group is having one vision but schools with slightly different characters. There's an option there to be really helpful to the families because we can talk about the individual child their hopes and aspirations, there will be a school to meet that, because not one size fits all."
Adam is refreshingly straightforward. He isn't afraid of change but seems unlikely to make changes just for the sake of it. Clearly experienced and passionate about early years education, it will be interesting to see him take the reins of Woodlands and to help Hong Kong children fulfil their potential. "I think its reflecting on what we are doing and seeing how we can continually push these barriers and boundaries of early years education."
More information http://www.woodlandschools.com/