Reading Time: 4 minutes
If you are returning to work after maternity leave, the chances are you are struggling with the emotional and practical challenges it may pose. Sofie Jacobs offers practical advice to help smooth the transition.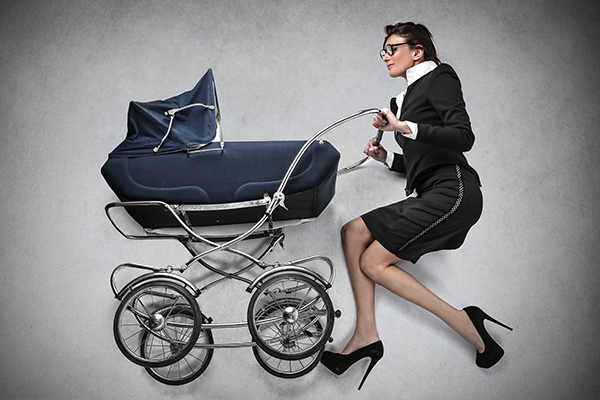 The notion of "working Mama" has always been a polarizing topic, but even more so if you are the one that is living the dilemma. Whether you are returning to work out of choice, or not, it is a difficult, emotional and practical challenge that is sprinkled with inner conflicts, self-induced guilt and judgement. Add to that the outside scrutiny, mostly from other Mamas, and it adds up to a lot of pressure. So how do you navigate back into the working world after you have your baby?
How do I make it work?
Let's just consider something for a moment. Does society scrutinise men who return to work? Not generally. So why does it happen to women? Historically women managed their households; today many still do, but now we are supposed to do everything else as well. The idea of "Superwoman" who can have it all and do it all is probably one of the worst ideals to try to live up to as a new mother. Not only is it unrealistic, but also unfair.
So how can you juggle it all? Here are my tried and tested strategies to help you navigate back into the work world without totally losing your mind.
My tried and tested strategies
There will never be a "right" time. Just like the decision when to have a baby, for most, there will never be an ideal time to return to work. Set yourself a realistic time frame, mentally and physically prepare and proceed. If it really doesn't feel right, and you have the flexibility, then shift it. Chances are that you will never feel completely "ready," so try to pick a time and stick to it.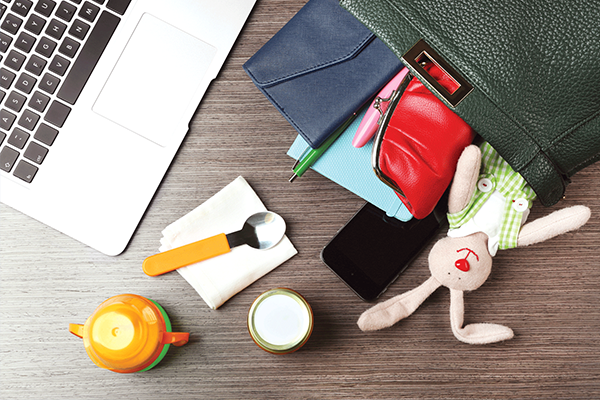 Create an evening routine. Work out a feed, bath, sleep, dream feed routine within a few weeks after giving birth. It will help you work towards alleviating the ongoing demands at the end of the day when you are most exhausted.
Catch up on lost sleep. Being sleep deprived is something that every parent has to deal with. No matter how well a routine is established, surprises like growth spurts, teething etc. can play havoc with your sleep. On the days it all goes pear shaped, try to make up for it by having an early night or grabbing naps where and when you can.
Feed your mind, body, and soul. You've got a big job to do and you're going to need fuel to do it. Proper nutrition is key to keeping your energy levels up. So eat strategically at every meal by choosing wisely and packing in the vitamins and nutrients. Steer clear of energy zapping, sugary, quick fixes by having healthy snacks pre-made and on hand.
Choose your support. Surround yourself with those who believe in what you're doing and support your decisions. It can be family, friends, co-workers etc. You will have enough of your own doubts, you don't people that feed them. Instead, make time for those who lift you up and feed your positive energies not zap them.
Learn to say no. Your time is as valuable as anyone else's and your demands many, so get used to saying "no". Between juggling all your new roles the last thing you need to do is take on more responsibilities. So you may have to say no to things you used to do or decline a social invitation, it may feel uncomfortable at first, but you will build a thicker skin as time goes on, and you'll significantly lower your stress load by not taking on more than you can handle. Plus learning to say 'no' is great practice for future parenting!
Practice your new routine. Getting used to a new "normal" takes time and practice. The best way to deal with it is to develop a routine that is efficient and well organised. No, it will not run smoothly every day, but having a routine in place will give both Mama and baby realistic expectations.
In my experience
"I went back to work after my first child and couldn't manage breastfeeding. I felt so guilty. Funnily enough I stayed home with my second child and it turns out I couldn't manage to breastfeed her either. So much time wasted on guilt."
Susan, mother to Andrew & Edward
"I was chasing my tail trying to do and be who I used to be. Talking to my boss and working out a new schedule changed my life."
Vanessa, working mother of Emma + Jane
"I couldn't figure out if I was running away or honouring myself. Or both,"
Susan H. working mother to Cindy
"I was lucky to be able to arrange an additional four weeks unpaid maternity leave after my first child was born to give me more time to settle into a routine."
Louise mother to Thomas
"I didn't go back to work until my daughter was 8 months old. This worked for me because it means I look forward to seeing her when I get home from work and weekends have become very valuable!"
Kate mother to Sophia
Not working wasn't an option for me. When I returned to the office, my supervisor supported me by allowing me to work flexible hours (the number of hours were the same but the flexibility accommodated my looking after the baby and the older kids). And it provided a nice quiet place for milk pumping!
Florence, mother of Hedia and Iriel.
This article appeared in Playtimes October Issue 2017.