Reading Time: 4 minutes
Looking for something different and fun to do? Check out one of the many ice skating rinks in Hong Kong. Keep an eye here for updates, special packages, lessons and performances.
Special Events
Super Summer Skating Fun Programme at DB Ice Rink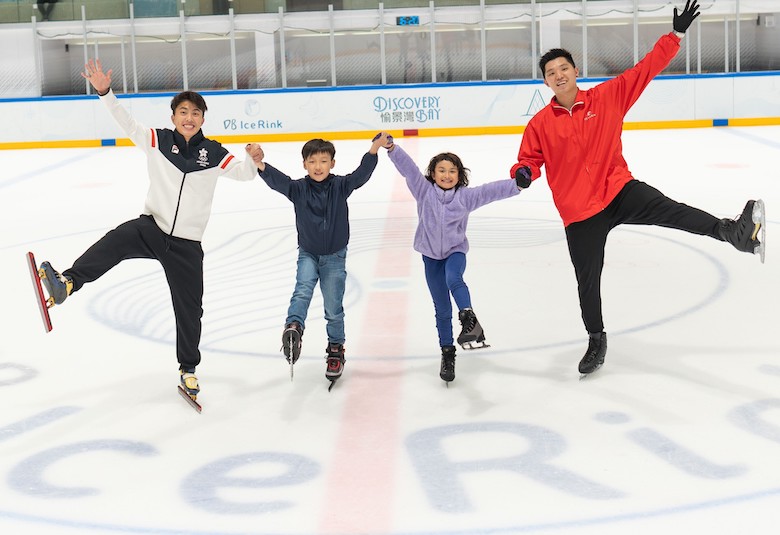 Taught by Olympians, check out the introductory courses in speed skating and figure skating now at DB Ice Rink. In partnership with the Hong Kong Speed Skating Academy, Hong Kong's First International Standard Short-track Speed Skating Programme offers classes on Sundays through July. Courses will be taught by Olympians like of Sidney Chu – the city's Short-track Speed Skating representative in the 2022 Winter Olympics in Beijing; Hong Kong's first Winter Olympian Christy Ren; and esteemed Short-track Speed Skating athlete Jimmy Kwok. If you're more interested in figure skating, opt to be coached by renowned figure skater and coach Harry Lee; as well as Lincoln Yuen and Adonis Wong – esteemed members of the Hong Kong Figure Skating Team. Parents are welcome to join the "Family Figure Skating Introductory Course" to experience the fun.
Where To Go Ice Skating in Hong Kong
Located in Tsim Sha Tsui at the ELEMENTS mall. With a unique pay-as-you go system that starts from HKD$1.5 a minute and the ability to pay with your Octopus card, you'll be able to plan a skate within your budget. Group, semi-private or private skating lessons can be booked online. Their 'Open Rink' design concept removes the need for a ticket booth so skaters can simply enter the rink using their Octopus Card and pay by the minute. The Rink doesn't have fixed time sessions, apart from the short resurfacing time, so it's super flexible. Parents accompanying junior skaters can enter freely to watch or assist their children. Safety handrails for first time skaters and families are available, too.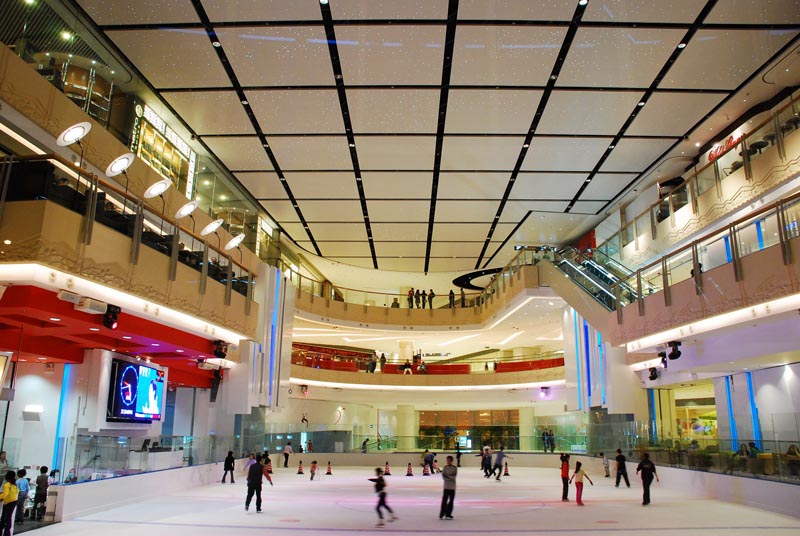 Located at Unit 1, Level 10, MegaBox in Kowloon Bay, Mega Ice is an international sized ice rink where you can enjoy full views of the harbour. This rink hosts Olympic qualifiers and local figure skating contests and is also available for birthday parties and private hire. On a regular day, you might see budding hockey players zinging pucks around; the Penguins Hockey Club holds classes for all ages, from 5 years and up. Skate sessions are $50-$80 per 2-3 hour session. If you're after some lessons, check out their programmes in ice hockey, figure skating and synchronised skating. Mega Ice is also a multi-purpose venue designed for performances, concerts, exhibitions, corporate and private functions and even birthday parties. There's a free shuttle bus running from Kowloon Bay MTR station to the rink.

The newly revamped Cityplaza Ice Palace in Taikoo, offers a wonderful skating experience using the latest technologies and a range of new amenities. The rink is environmentally friendly too, utilising refrigerant that creates Fast Ice for all types of ice skating. The audio and lighting equipment has also been upgraded. Guests can now enjoy direct access from the rink to get refreshments without removing their skates! Bonus. With just a wristband, you're in for a high tech, self-service ticketing kiosk along with self-service skate rental which is a first for Hong Kong. For convenience you will find digitalised daily and monthly lockers. Tickets range from $70 – 95 per public skate session. Lessons are also available and the rink is staffed by over 25 registered skating coaches. Other new amenities include a stretching and activity room, a skate shop staffed by knowledgeable professionals, and a skate school where you can polish your skills before you hit the ice.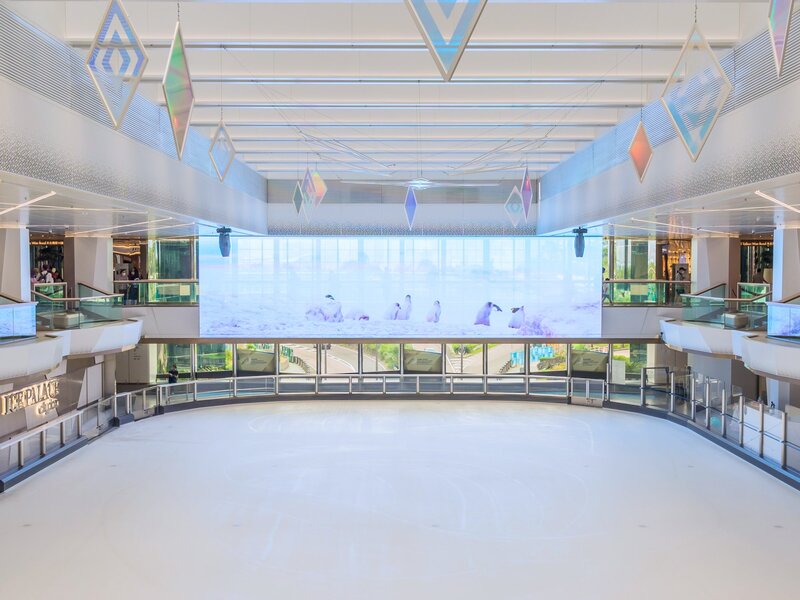 Located in the Festival Walk shopping mall in Kowloon Tong, skate along to music while you admire the beautiful backdrop of Lion Rock Mountain. There are a host of recreational skating lessons available for all ages which can be developed into professional lessons with exams. Public skate sessions are $70 and include equipment rentals. Lockers are available for $10. This rink also hosts skating competitions which are great fun to watch. Join in the holiday specials Sparkling Christmas on Ice where there's Christmas dance on ice and Santa on ice!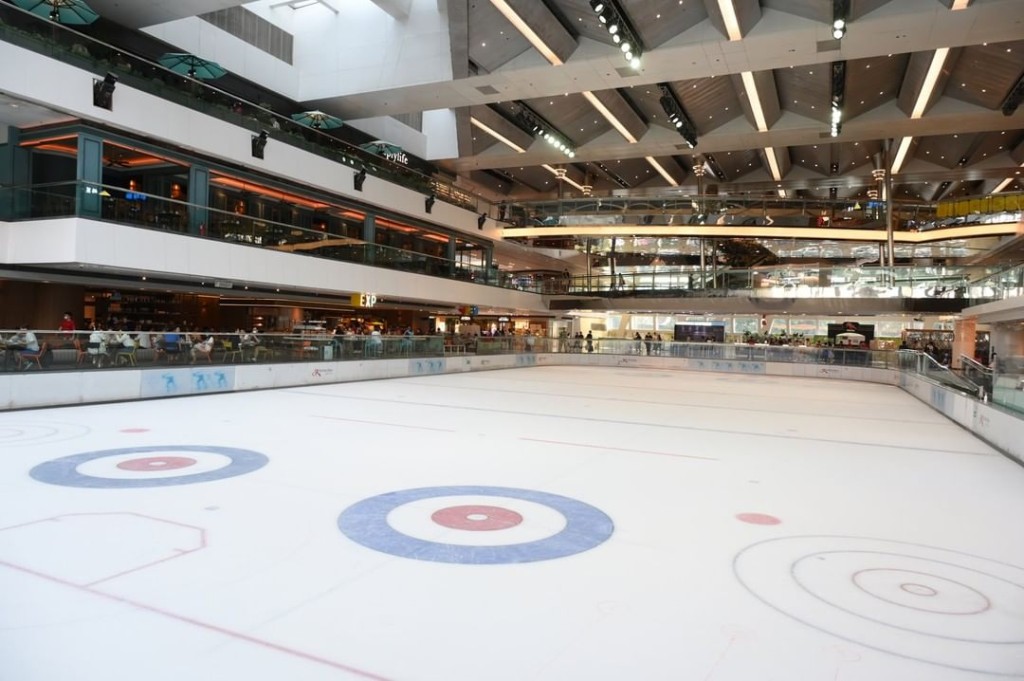 Located in Tseung Kwan O just near the Lohas Park MTR station is the largest international-standard ice arena in the area. The newly-launched LOHAS Rink is also the first to incorporate a natural, non-toxic and non-flammable CO2 chiller plant system. Public skating sessions of 2.5 – 3 hours range from $65 – 95/session depending on the day of the week. Check out their Christmas skating course $450/2 lessons from 20 – 31 December 2021. There's also a Christmas skating trial lesson for $240/lesson on offer from 24 – 27 December 2021 or sign up to learn figure skating or ice hockey at Lohas Rink.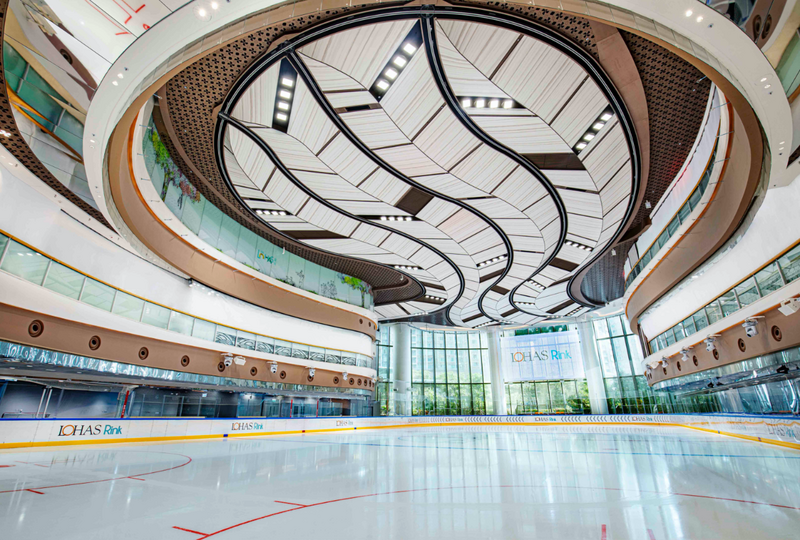 Just a short distance from DB Plaza at DB Pier, DB Ice Rink is a state-of-the-art facility offering public skating sessions and lessons alike. The DB Ice Rink offers easily accessible and affordable skating for families and is also a venue for professional performances, international competitions and specialised training. Facilities include lockers, handrails for beginners, hockey lockers, professional and eco-friendly resurfacing machine. Public skate sessions are $60 for admission and skate rentals. Skaters are suggested to wear safety helmets, long pants, long-sleeved shirt, gloves, wrist guards and pads for knees and elbows.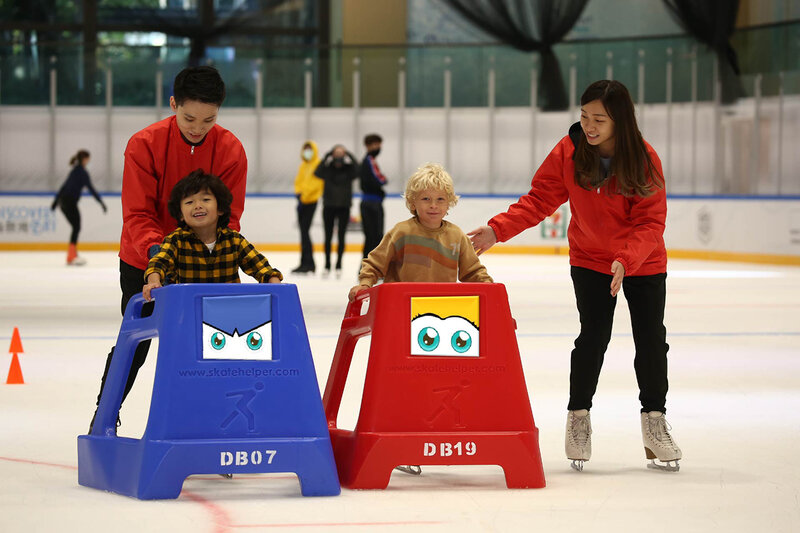 Located in the beautiful Aberdeen Marina Club, this rink offers ice skating group or private lessons as well as ice hockey. Figure skating lessons are for children aged 2.5 years and up while the mini hockey programme starts from age 5 years and up. Lessons are 30, 45 or 60 minutes with a Head Coach or Senior Coach and range from $170 – $420 (members) with guest fees slightly higher.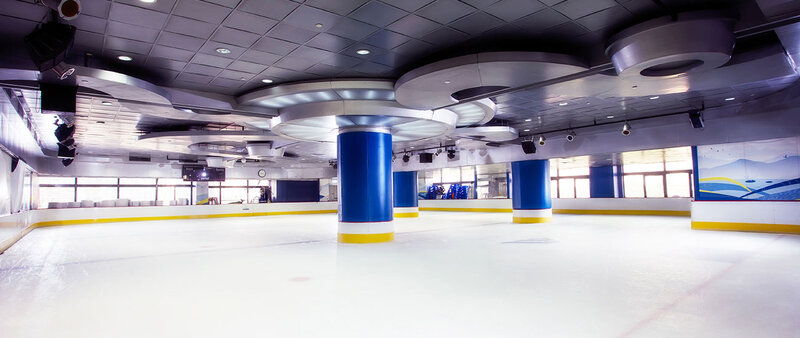 Where To Buy Ice Skating Equipment
Just inside at Festival Walk Glacier, Inside Edge is one of the most well-known skate shops in Asia. They are located on the left side of the rink and provide high-quality products such as MK and JW blades, SP Teri, Harlick and Don Jackson skates and other products. Inside Edge consistently introduces new skating products. 
Selling skates, protective gear, helmets, gloves, bags, apparel and accessories, the CHG Hockey shop is conveniently located at 4/F Yat Fat Building, 44-46 Des Voeux Road Central, Central. You'll find all your hockey and skating gear here. 
Many of us are unable to leave Hong Kong this festive season, so why not spend a day with the family doing something unique at an ice skating rink?
Related articles:
Featured image by Shutterstock; picture 1 courtesy of The Rink; picture 2 courtesy of Mega Ice; picture 3 courtesy of Ice Palace; picture 4 courtesy of Festival Walk Glacier; picture 5 courtesy of Lohas Rink; picture 6 courtesy of DB Ice Rink; picture 7 courtesy of Aberdeen Marina Club