Reading Time: 5 minutesFinally, there's a zero-waste shop that's affordable and beautiful right here in Hong Kong. Playtimes recently discovered a local zero waste hero and here we share her story as well as her amazing online shop, Zeroot.  The range of products is impressive and the prices are very reasonable.
Zeroot founder, Nyx Sanorjo, started with a vision to "empower more people to make thoughtful decisions when shopping, without prioritising the power of convenience". Our Q&A with Nyx is inspiring. Read on to learn how and why she founded Zeroot which aims to "form a bridge between sustainable brands and conscious consumers who are committed to making positive changes in our planet and our future". Plus, it's a zero-waste shop that's affordable and beautiful.
Playtimes: What motivated you to start your online store?
Nyx: I think it all started when I went to Ireland for the first time. The lifestyle over there differs so much from here and being there inspired me to become more eco-conscious.
I've also always been an entrepreneur at heart. I remember buying batches of stickers in primary school and selling each individual sticker to my classmates. I also sold trendy clothing and accessories with my friends during high school. That was probably when I really saw my potential. The money we earned from our sales helped fund our first trip to the U.S. Unfortunately, I didn't realise then that what I was selling was not the best for the planet.
After university and a year long job as a teacher, I proceeded with the plan to start my own business. It was my top priority to create a business that was mindful to both the planet and the society. Hence, Zeroot was born.
PT: How long has your online store been open?
Nyx: Zeroot has been open for more than a year now. I launched it in June 2021.
PT: What's your background?
Nyx: I came to HK from the Philippines at the age of 11. I attended YMCA of Hong Kong Christian College for high school then went to the University College Dublin to pursue a Marketing major. Hong Kong is very much home and I returned after university. Currently, I am freelancing and working jobs I enjoy. I also get to travel while I run Zeroot and I work as a kindergarten teacher during summer.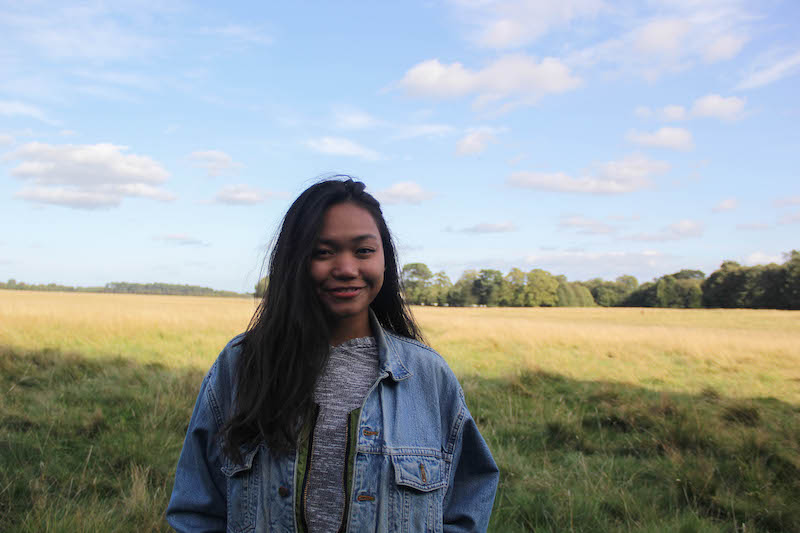 PT: Did you have help with the idea and/or setting up your shop?
Nyx: Working as a freelancer gave me plenty of time to work on Zeroot. From its name, website, brand partnerships and so on, but it wouldn't have ever been up and running without my parents. They helped me fund the early expenses and never once doubted me. Their unconditional support has encouraged me to keep going.
Most of my photos were taken by my talented cousin, Cleo or @blacksmithmediaproduction on Instagram. I also hired a very talented artist from the Philippines, her name is Rizza. She was a huge help with illustrations for Zeroot's social media and website. These artists are both so incredible!
PT: What are your goals re. your shop?
Nyx: The very goal is to help consumers achieve some form of sustainability in the way they shop. By providing a one stop shop platform like Zeroot, consumers can easily find sustainable alternatives to what they're shopping for in a zero-waste shop that's affordable and beautiful.
I understand that living sustainably can sometimes feel unachievable but if businesses alone are doing their part for the planet, it give consumers a push forward towards sustainability through their choices and actions.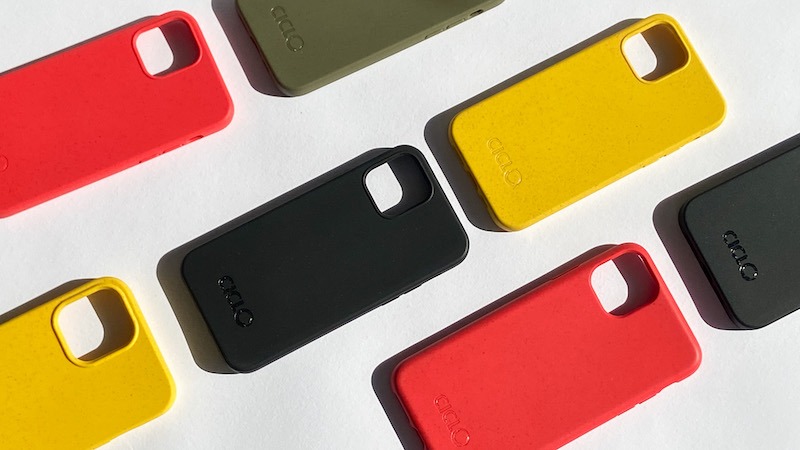 PT: Do you offer something different to other similar shops like Live Zero, Slowood, etc?
Nyx: I love all of these remarkable brands. I have bought from them a couple of times and it's no question that they offer so much more than Zeroot. Despite having similarities in what we offer, we also differ in a couple ways.
Zeroot is solely available online and we have no plans in running a brick and mortar store. We also partner with all brands- big and small. Plus, our future plans for Zeroot will change our services completely which will separate us from shops like Live Zero and Slowood.
PT: How well do you think HK is doing in terms of embracing more eco-friendly ways of doing things?
Nyx: I personally believe that HK can do so much better although, looking at Hong Kong now compared to before, I can definitely see the community's growing efforts in sustainability. It may not be significant but it's a start.
I believe that the rise in businesses promoting sustainability, the government taking more sustainable actions and the continuous sharing of knowledge can contribute so much to the future of Hong Kong.
PT: What role do you feel the government has in creating a more sustainable HK? What about the older generation too?
Nyx: I think the government has a major role to perform in encouraging us residents to do our part for the planet. The government can start with education; introducing sustainable actions at school, slowly banning the use of single-use plastics, ensuring that restaurants are managing their food waste properly  – these are some ideas I think the Hong Kong government can easily implement.
As it is important to educate the young, it's just as important to do the same with the older generation. Educating them about the effects of our waste problem, over-consumption of energy, etc. will without a doubt encourage many to make changes in their lifestyles and further influence those around them.
PT: What are your top tips for anyone getting started on a more green way of living?
Nyx: To go at your own pace and not let others' progress discourage you and to use what you already have – be that last pack of tissue paper or plastic bag given to you at a store, always finish it or reuse before buying the sustainable alternative. Share your knowledge to friends and family too.
After all, "we don't need a handful of people doing zero waste perfectly. We need millions of people doing it imperfectly," as said by Anne Marie Bonneau.
PT: What is your selection criteria for the products you choose to carry in your shop?
Nyx: It's important to us that we partner with brands that are transparent and are not already listing their products on Amazon. It is also equally important to us that these brands are not just adding their logos in products manufactured elsewhere with little to no sustainable research behind the manufacturing facility.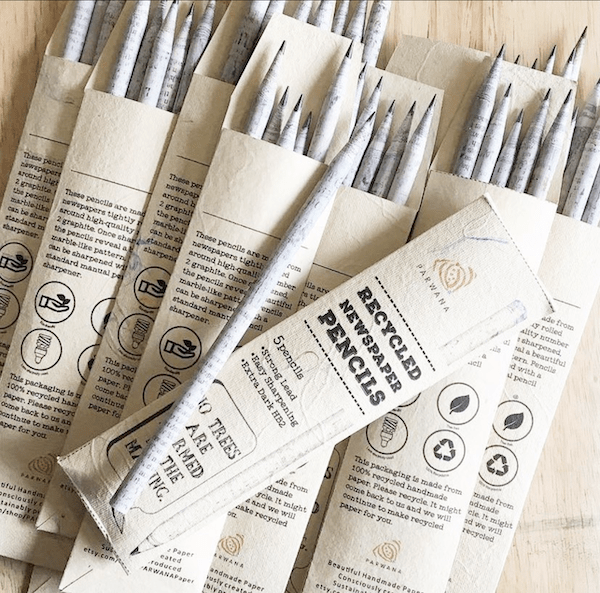 PT: Where do your products come from?
Currently I'm holding products from Asia and North America. I'd love to hold more but we're currently working on changing the way we run the store. So for the meantime, we're only partnering with local brands.
PT: How are you able to keep costs reasonable on your range of gorgeous products, e.g. a zero-waste shop that's affordable and beautiful?
Sustainable living can be expensive. We try our best to fairly price our products so more consumers from different income levels can afford them easily.
Also, the majority of our products are from South East Asia. This doesn't mean that we procure from there just so we can offer them cheaper. Since I come from the Philippines, it's important to me to support brands from this part of the world and further introduce their amazing work here in Hong Kong.
Learn More…
If you want to learn more about how and where to start, check out the Playtimes Guide to Creating An Eco-Friendly Home in Hong Kong which provides some steps you can take to create a more eco-friendly home. The guide covers some super simple sustainable swaps you can make in your daily life plus some easy recipes for safe, sustainable DIY cleaning products. You can even make your own insect repellent. At the end of the guide there's a list of shops in Hong Kong. We are excited to add Zeroot to this list as a zero-waste shop that's affordable and beautiful