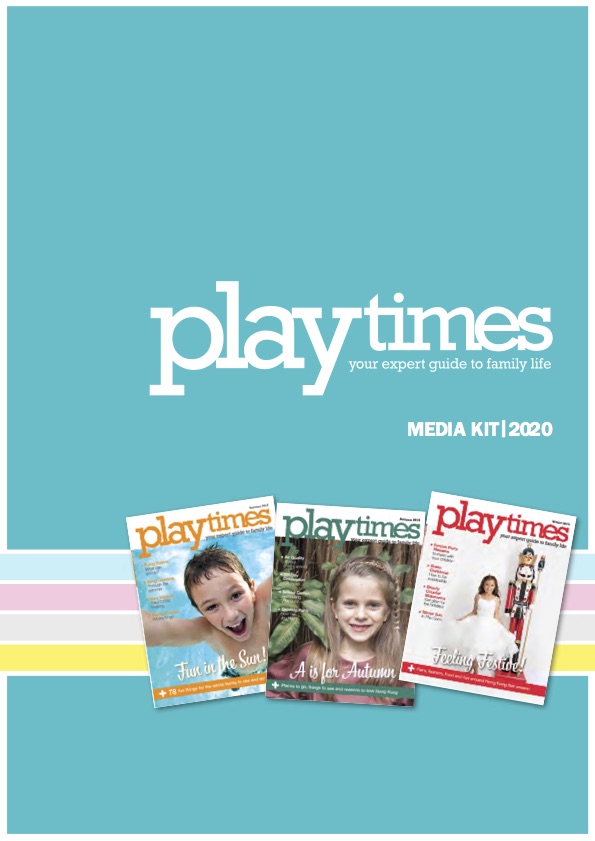 Check out
our Media Kit 2020
Get all the insights you need to advertise with us.
Featuring contributions from highly regarded journalists and leading experts in parenting, education, health care and child development, Playtimes keeps readers in the know through informed, unbiased editorial. If you want to find out how your family can live a healthier, happier and greener life in Hong Kong, Playtimes is the place to look. Discover interesting places to go, fun activities to do and the best products to buy, courtesy of our experts.
Our talented design team works hard to create an eye-catching, visually stimulating magazine. The design, print and paper quality is of a far superior standard to similar publications, setting us apart from our competitors.
Playtimes is distributed across Hong Kong Island, Kowloon, New Territories, Discovery Bay and Lantau, at the places your target audience is most likely to be — kindergartens, primary schools, medical and dental practices, retail and shopping areas, residential buildings, private member clubs, corporate offices, relocation companies.