Reading Time: 6 minutes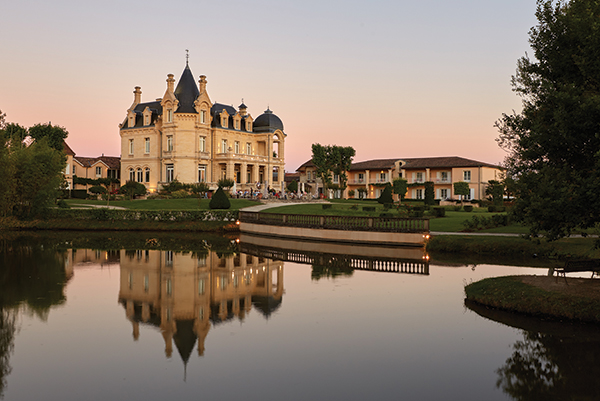 While planning a family jaunt to the jurisdiction of Saint-Emilion in the Bordeaux region of France, we decided upon a few ground rules. First off, a castle; we needed a castle. How could our five-year-old daughter not enjoy herself if she was staying in a castle? Secondly, the castle needed a pool and some outdoor space to give the kids the chance to run around. Third on the list was ample opportunity for my husband and I (and Granny and Grandpa, who generously volunteered to join us), to explore some wine estates, enjoy some of their produce and to experience top notch French dining. Oh, and we needed the kids to enjoy themselves enough in order for mummy and daddy to achieve number three…
Upon arrival in Bordeaux, we navigated the 45-minute drive to our home for three nights, the Chateau Grand Barrail Hotel (www.grand-barrail.com/en). Now, strictly speaking a chateau isn't a castle; it's "a manor house or residence of the lord of the manor, or a country house of nobility". In the Bordeaux region, though, most of the wine producing estates prefix their name with Chateau, even if the actual property isn't particularly impressive or castle-like.
But in our eyes, and certainly in our daughter's eyes, Chateau Grand Barrail Hotel was a castle. It stood majestic at the end of a long pebbled driveway, had beautiful gardens complete with a small lake with big fish and it was, of course, surrounded by vineyards. It even had a gowned princess running through the grounds (courtesy of a wedding shoot that was taking place). My daughter was ecstatic. 
We were off to a great start.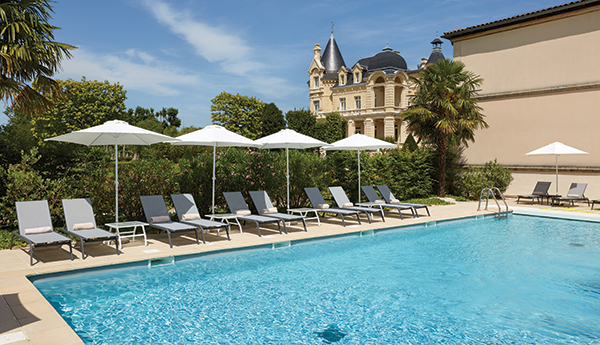 The outdoor swimming pool at the hotel (another tick!) may not be overly large, but there's ample space for guests to cool down after an afternoon walking through vineyards. 
Ah, the vineyards… Surely one of the highlights of a trip to Saint-Emilion is exploring the wine estates and their vineyards? And believe me, there are a lot. There are many ways to explore them: an open-top bus tour, a wine train, bicycle, tuk tuk or you can even explore by horse (more on that later).
To visit one of the wine estates or chateaus you need to book in advance, especially if you want to visit one of the more famous ones or if you want a private tour.
We wanted our wine tour to be a family affair so we selected an estate that we felt was more child-friendly and not too intimidating for the, shall we say, less experienced (read clueless) oenophile.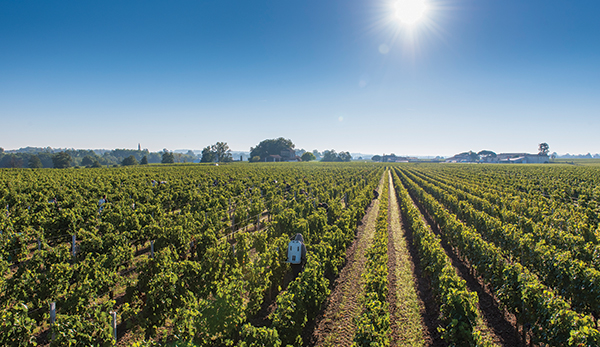 We chose Chateau Siaurac in Lalande de Pomerol, part of the Estate of Siaurac (www.siaurac.com), which was perfect. After a warm welcome, with no sign of a raised eyebrow about the two children, we were taken for a walk through parts of the 15-hectare English-style landscaped gardens. With lawns, hidden paths, ponds, beehives and over 40 species of trees to climb, it's a natural playground and is perfect for young explorers. From here, the vineyards beckoned. The domain has 40 plots made up of gravel, deep clay and sand clay and is planted to grow 75 per cent Merlot, 20 per cent Cabernet Franc and 5 per cent Malbec. We were shown how to tell the different type of grape by the shape of the leaves and given lots of other tips; even the children were enthralled (when they weren't busy running through the vines).
The 19th century chateau itself is a protected, historical monument. Each room is a treasure trove of delights that is a feast for the eyes. It's like stepping into a living museum full of ornate decorative pieces, a display of old hats adorns the wall by the staircase and there are even some pieces of original Matisse artwork. There are a small number of guest rooms at the property, too, for those who can't bring themselves to leave.
A tour through the vat rooms and cellars helped us understand the winemaking process, but it was the short lesson in blending that really taught us about wine and the impact of the terroir. It was fascinating to taste the varietals – Merlot, Cabernet Franc and Malbec – and attempt to blend them to build a wine that pleased our palate. (Use of spittoons optional!) It was great fun, and really helped us understand how wine is assembled; I think I prefer my wine blended by the experts, though!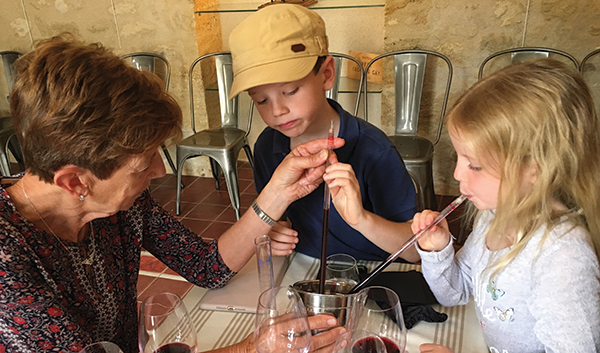 The children were set up at their own table, with their very own non-alcoholic grape juice, colouring and a quiz about the estate. They also assisted us with the blending by measuring the wine varietals and generally participating (without the tasting!) in what they thought was a fun science experiment.
To enable the children to run around on the lawn and play on the trampoline, we moved to the gardens, to a table under the trees in front of the orangery, for our wine tasting. Perfect! This was followed by an outstanding "straight from the market" lunch. There wasn't a separate children's menu but, as the food was family style, the children were able to select the things they liked from the dishes. They seemed happy, although, they could probably have lived on the French bread alone; it's apparently the "best bread they've ever eaten!"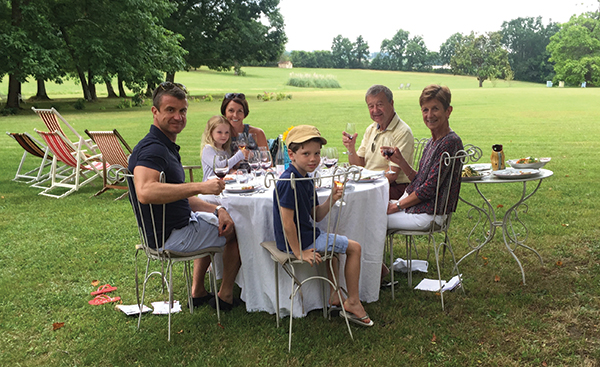 After lunch, and some more running around by the kids (tip, don't go too close to the beehives: one rather grumpy bee soon chased the children away.) it was time for a wider tour of the vineyards by horse and cart. This was a real treat for the kids, who love horses, and meant that we got to see the more distant vineyards of the estate, too. The owner of the horses and cart was very knowledgeable about the area and it was incredibly relaxing clip-clopping through the vines. It's not a cheap option, though (given the cost of land in the area, not many people choose to grow hay over grape and so keeping a horse comes at a price).
During our break we also visited Chateau Soutard (www.chateau-soutard.com), an expansive old chateau set amid 26 hectares of vineyards. Although the estate has a very long history – historians have found mention of it as far back as 1513 – it underwent renovation work in 2007 and so the vat rooms and cellars have a modern feel. The estate is very geared toward wine tourism. We participated in the one-hour group guided tour, which was obviously less personal than our tour at Chateau Siaurac but it was interesting nevertheless and they were very happy to have children come along. The kids' activities listed on the Chateau Soutard website didn't seem to pan out, but the courtyard of the chateau was set up with boule and a wooden bow and arrow set that fired wine corks, which was a nice touch and kept the kids amused for quite some time. There is also a small area housing some chickens and rabbits that families can visit. Private tours are also available and visitors can pre-arrange a picnic lunch, although this wasn't available when we visited. 
At this point I should possibly address the question of whether exposing children to so much wine is a responsible parenting choice. In France, food and wine is very much a way of life. It is part of the culture. Children in France are taught about wine from a very young age, along with the dangers of alcohol. A visit to the wine region shows the work and skill that goes into producing wine. It's a labour of love, not something to be scoffed without savouring. And, to us, that seemed a good thing for our kids to experience.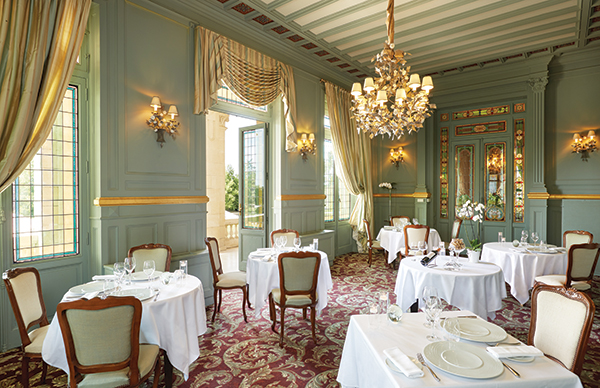 The wider area of Saint-Emilion is made up of 22 municipalities and in 1999 it became the first vineyard to be listed as a UNESCO World Heritage Site for its cultural landscapes – covering both the vineyards and the village. Meandering through the old town makes it very clear why it received its listing. The architecture is stunning and some buildings, or the remains, date back to the 12th century. There is real soul to the town and walking the cobbled streets at sunset is very special, as is a drink on the terrace of luxury boutique hotel Hostellerie de Plaisance (www.hostelleriedeplaisance.com). Perched atop the Monolith Church's bell tower, the terrace boasts stunning views of the vineyards and across the traditional rooftops of the village of Saint-Emilion. If you're lucky enough to snag a table at the Michelin recognised restaurant, you won't be sorry. The food was outstanding and was a highlight for mummy and daddy, even if the kids preferred one of the more relaxed restaurants (of which there are plenty of great ones, such as L'Envers du Décor). Most restaurants offered children's menus, with the exception of some of the fine dining restaurants where they tended to tailor something to the child.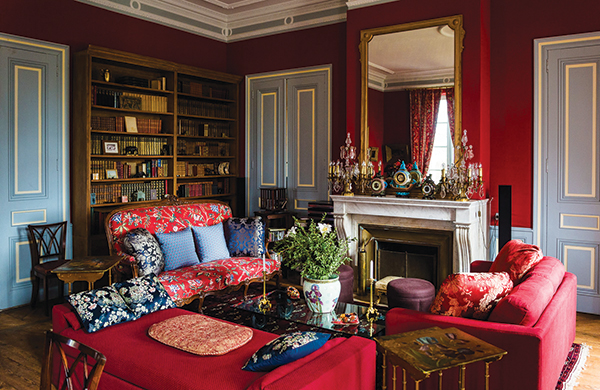 Saint-Emilion plays host to many festivals and events. While we were visiting there was a jazz festival. Many classical music concerts take place throughout the year in selected chateaus. In May there is a car rally and in December Christmas Markets bring some festive cheer. The Saint-Emilion tourist website (www.saint-emilion-tourisme.com/uk) is an invaluable tool for arranging activities during your stay. It has lots of information about the area and features some great recommendations.
This really is just a glimpse of the captivating area of Saint-Emilion. It offers a life so far removed from that of Hong Kong. Fresh air, wide green spaces, delicious food made with the freshest ingredients, arguably some of the finest wine there is, and plenty of activities and experiences for the children to enjoy. What is there not to love? The only thing that might suffer is your waistline.
Things to do in or around Saint-Emilion
• Visit a wine estate and chateau
• Take a cooking and/or wine workshop
• A city tour
• Visit the largest underground church
• Climb the steps to the bell tower of the Monolithic Church
• The children's Saint-Emilion treasure hunt
• The Great Vineyards Train
• Saint-Emilion Tuk tuk tour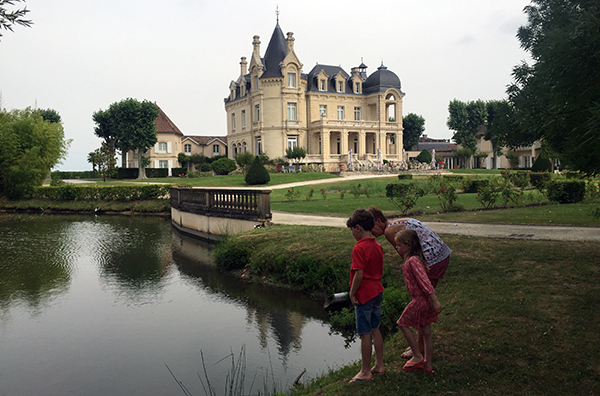 Further afield
How about adding a beach stay to the end of your Saint-Emilion visit? It gives the younger ones something to look forward to and makes for a nice contrast. 
Cap Ferret – Located on the French Atlantic coast, about 50km from Bordeaux, Cap Ferret is the perfect place to enjoy some sun, sand, sea and the freshest French oysters you can find. 
Arcachon – 110km drive from Saint-Emilion is the Basin d'Arcachon, home to the stunning Dune du Pilat, Europe's largest sand dune. It's hard work climbing to the top, but incredible fun to run (or roll) down!