Reading Time: 2 minutes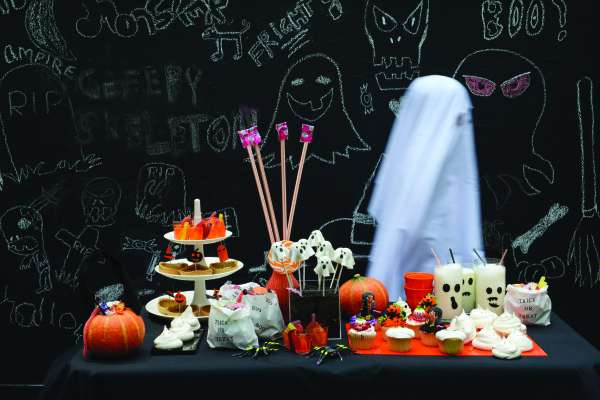 Get industrious and paint a large piece of plywood with blackboard paint. You'll find the plywood at Lockhart Road in Wan Chai. Put some chalk colours out and let the children go wild.
There are a lot of delicious pies at Tai Tai Pie Pies – including the ultimate Halloween flavour: pumpkin. For extra-sweet party bags, fill them with treats from Saffron Bakery and A&M. Meringues and spooky jelly cups made by styling team.
---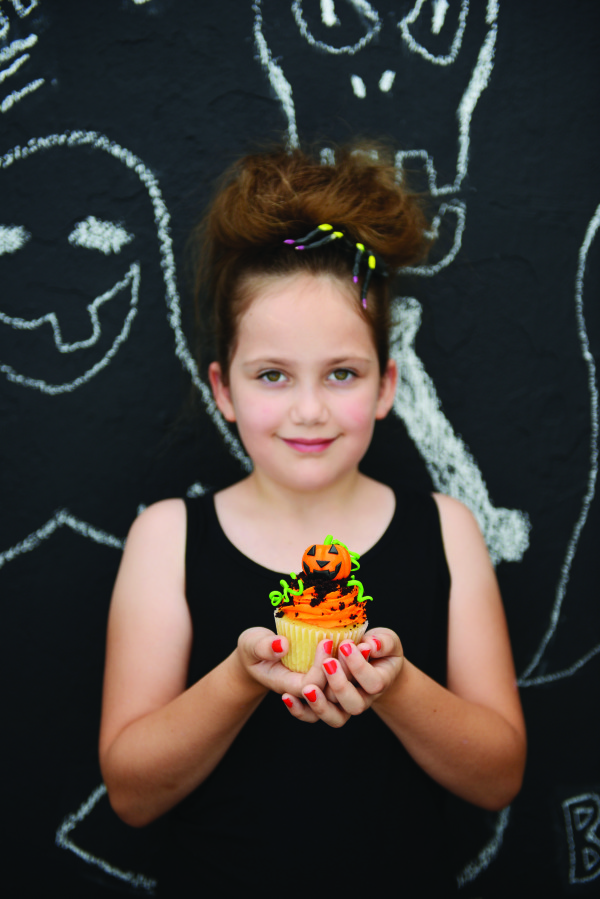 Tara wears black singlet, $99, H&M. Orange nail polish, and plastic spiders from Toys"R"Us will amp up the Halloween style.
---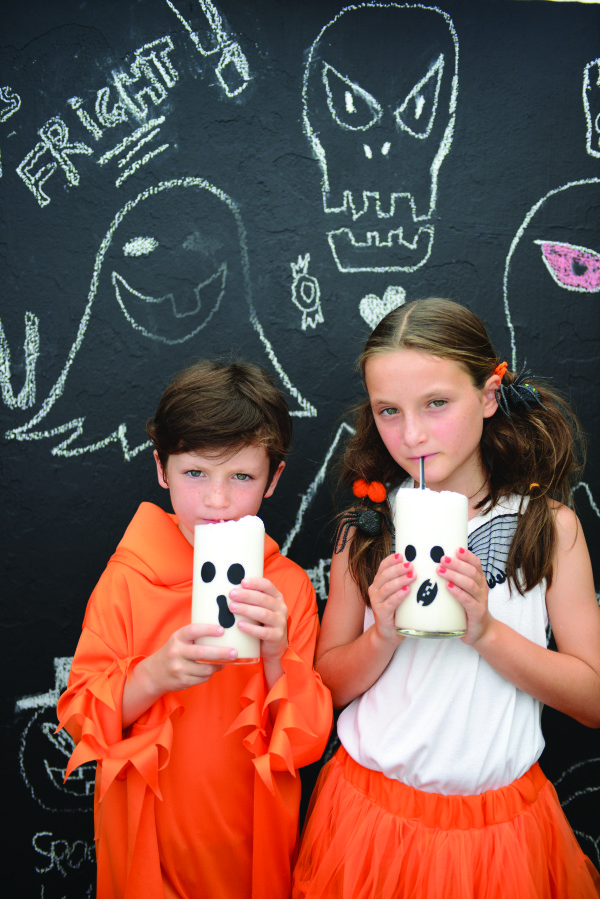 Quench the thirst of every guest with vanilla milkshakes in lovely clear melamine glasses, available from Franc Franc. For simple decorating, grab some black sticky paper available from Happy Valley and cut shapes for masks.
White singlets provide a simple starting place for dress-up costumes. Then, go to Yu Chau Street in Sham Shui Po for embellishments. We picked up black and white butterflies there and worked them into our theme.
Oscar wears an orange Halloween costume, and Nuala wears an orange tutu, both from Pottinger Street in Central.
---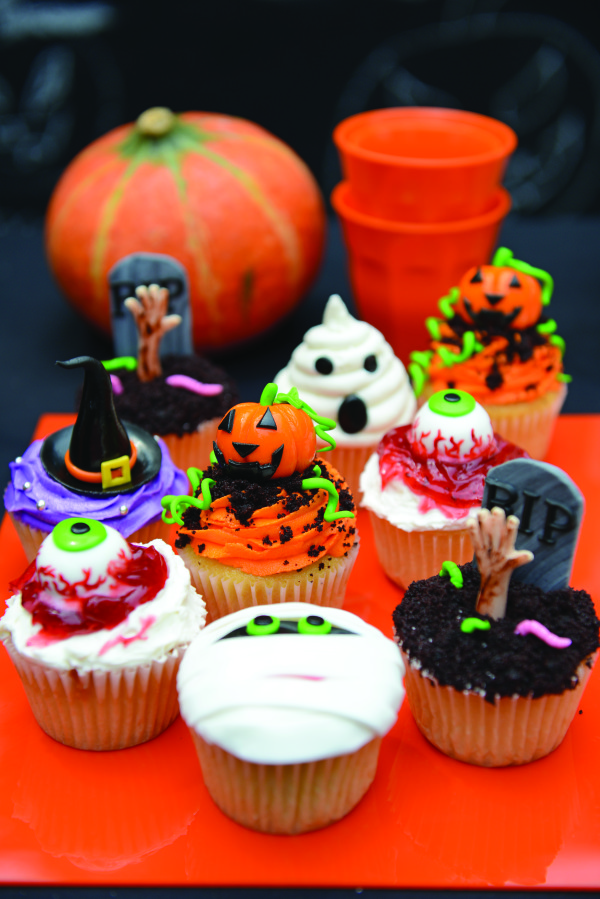 For cupcakes all ghosts and ghouls will love, call on the experts, like Party Mate Cakes, who will work with you to develop a theme. 
---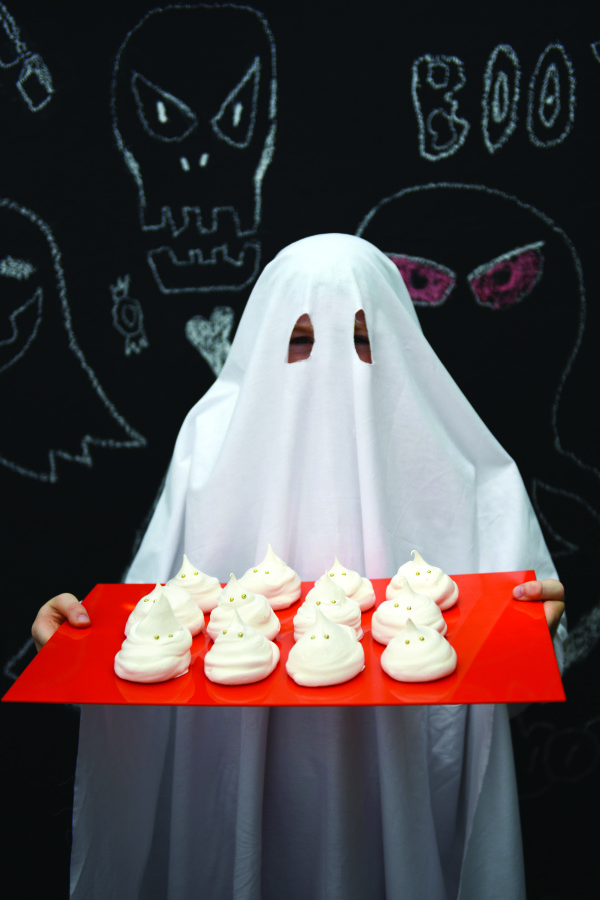 Sheeting fabric from Shenzhen makes for an easy-peasy ghost costume. Just be sure to cut eyeholes so your little ones can see all that candy they'll be collecting. Ghost meringues were created by the stylist, and the melamine tray is her own.
---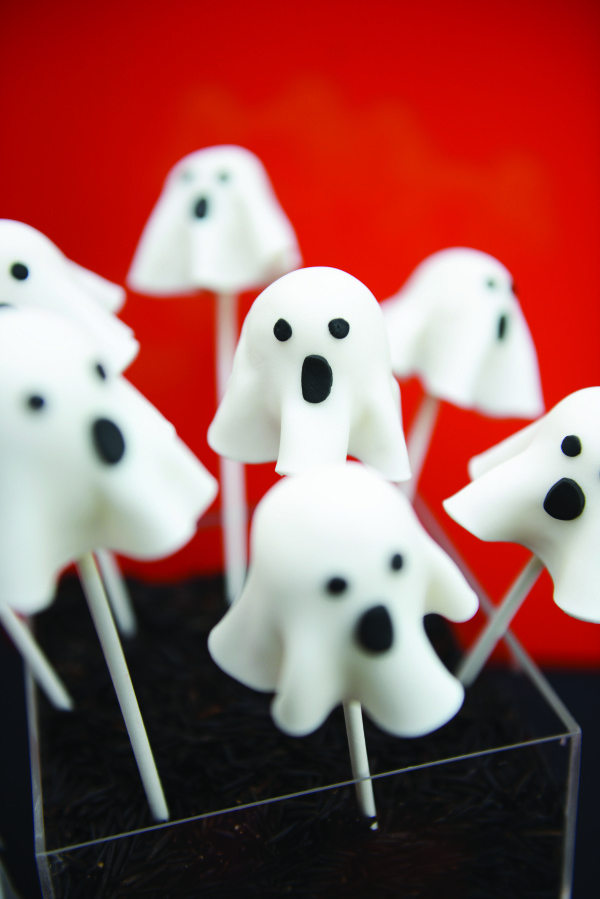 Ghost cake pops by Party Mate Cakes. Melamine box is stylist's own.
---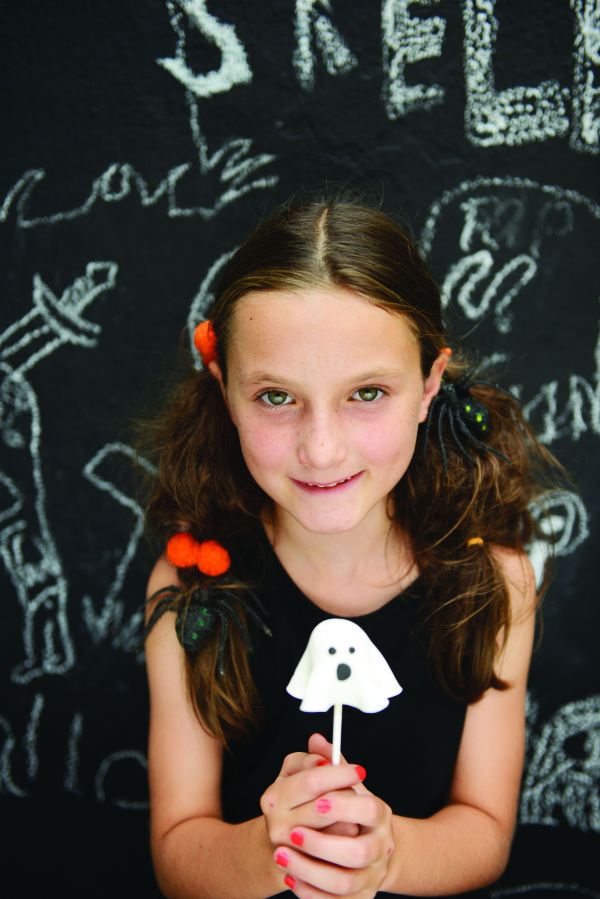 Nuala wears black singlet, $99, H&M.
---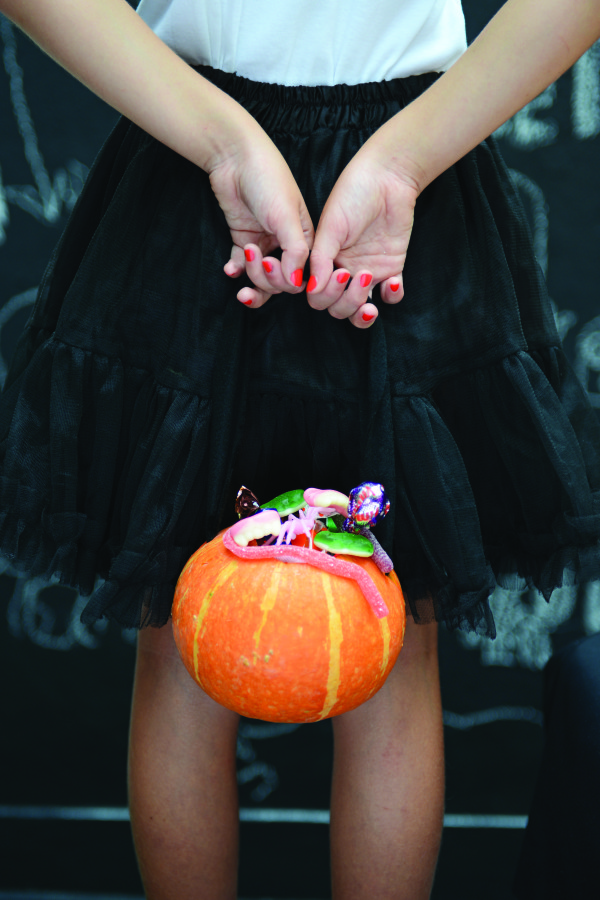 Skull-ful carving: carve it, paint it, prod it – fashion a pumpkin into your child's very own trick-or-treat bag. Ours is filled with sweets and treats from Saffron Bakery and A&M.
---