Reading Time: 4 minutes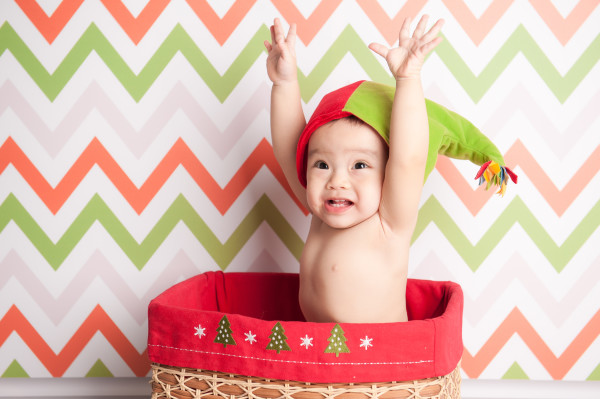 My husband and I remember our baby's first Christmas: it was the first day he'd ever slept solidly all day. He was three weeks old and we celebrated in a fog of sleep deprivation and newborn bliss. While our son may not remember much about that Christmas, his parents will remember it fondly as the year a new set of traditions was born as we became a family.
For many new parents, a baby's first Christmas is an opportunity to acknowledge their new life as a family by carving out their own traditions. Some choose new ways of celebrating, while others look to how their own families celebrated and choose to continue the traditions that they grew up with. I grew up with a live Christmas tree taking pride of place in the living room every year. Here in Hong Kong, fresh trees can be hard to source or quite expensive, but it was important to me that we had one in the house when we celebrated our son's first proper Christmas – the one the following year when all three of us were more alert. My son pulled off all the baubles that he could reach and tried to chew on the lights, but seeing the expression on his face when he came downstairs on Christmas morning to a tree surrounded by presents made it all worthwhile.
There are many little ways that parents can mark the occasion of their baby's first Christmas. Tree decorations with baby's name printed on them can either be bought or custom-made, and, if it's good quality, you can guarantee it'll be the first bauble your child searches for as you pull out the decorations in future years. Personalised stockings will look great too, and, whether or not they're actually stuffed with anything that first year, they'll become a much-anticipated part of the Christmas celebrations one day.
Capture the memories
Special holiday-themed outfits are also popular with new parents and many take advantage of their little one's relative compliance, dressing them up and taking photos to be used for calendars or Christmas cards. Suzanne Goodwin, a mother of two and a photographer, marked the occasion of her son's first Christmas with a special photo Christmas card, featuring little Jack in his very own Santa hat. It's a tradition she has carried on every year since, and she cannot wait to dress her little girl Claire in something sweet and Christmassy for her first holiday card this year.
"Both kids cried anytime
we took them near Santa".
Photos with Santa are another tradition that many families follow each year, and that very first photo with the jolly man in red is guaranteed to end up on grandparents' mantles for many years to come. Faith and Eugene from Ireland decided that this would be an ideal way to celebrate Christmas with their little ones and to create personal gifts for their families so far away. She says, "Both kids cried anytime we took them near Santa, so for the first two or three years the whole family ended up being in the photos. It's easier now that they're older but I'll never forget those first times!"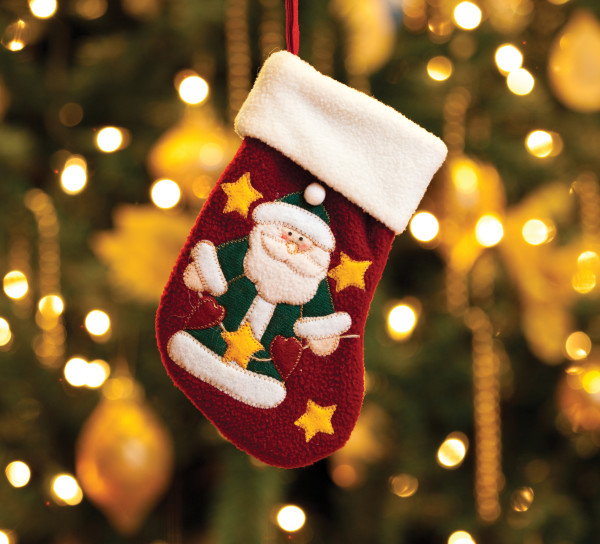 Choose your location
Being close to family on such a special occasion is a priority for some, and many expats make the journey home at Christmas. Sher, mum to one-year-old Carys, says, "We try to get to the UK to be with my husband's family. It's important to us that our little one has lots of love and attention at this special time of year."
If the thought of travelling great distances, loaded down with excess baggage and Christmas presents, is too much to bear during the holidays, staying in Hong Kong can also be an appealing option. It may also be the case for some that their babies are simply too new to travel. Stephanie, whose daughter was born mid-December, says, "With Anna being so little, we didn't have any option but to stay in Hong Kong for Christmas. It was a great excuse to stay at home and celebrate our own way, without worrying about whose family we were going to see."
Feasts fit for families
In my home, Christmas is almost as much about the food as it is about family. It's an important part of Christmas rituals for many families, and while baby might be too little to tuck into the turkey and pudding just yet, there are other ways to ensure that your little ones don't miss out on all the trimmings. My son Joshua was adamant that he wasn't trying any of the roast chicken I lovingly prepared last year, but he was a huge fan of the custard and cream that I served with the pudding. Kim, a mother of two-year-old triplets, wanted to share her traditional Christmas dinner with her boys as much as possible on their first Christmas. She served up their very own poussin and roast potatoes, a mini version of what the grown-ups were eating that day – left out long enough to take a few photos before she carefully carved it free of its many tiny bones – and she treasures the memory of the three of them sitting up at the table, eyes twinkling, with a feast laid out before them.
Mark the date
Many parents take advantage of the fact that their babies are too little to understand the concept of Christmas or presents, and buy them very little in the way of gifts. But whether Santa comes that very first year or not, another way to mark the occasion is with a keepsake – a special gift that will be treasured as your child grows. Gail and Sebastian, parents of twin girls, felt that it was important to give their girls something that they would always value. Hand-carved antique wooden Christmas ornaments not only celebrated their first Christmas as a family, but also the fact that they all survived that first, hectic year! A family heirloom or something that can be passed on to your future grandchildren is another lovely way to remind your children of their first Christmas, and maybe even start a new tradition.
You may choose some or all of these ways of celebrating your baby's first Christmas, but regardless of whether or not they remember their first visit to Santa or what was in their custom-made stocking, there is no doubt that it will be a very special day for Mum and Dad.