Reading Time: 3 minutesCheck out these family-friendly hikes and runs coming up in Hong Kong this Autumn 2023. Whether you're looking for an exercise challenge, family bonding time, or to help out a charity (or all of the above!) these events are a great place to start.
Pink Walk 2023
Date:  15 October 2023
Registration: Register for Pink Walk 2023 at https://pinkwalk.hk/.
Join Pink Walk 2023, the annual fundraising event organised by the Hong Kong Breast Cancer Foundation (HKBCF), at The Peak. The event aims to raise awareness about breast cancer in Hong Kong and raise funds to support HKBCF's initiatives in promoting breast health through education, breast screening, and support for breast cancer patients, as well as research and advocacy work. Participants are encouraged to wear pink to spread the message of breast health. The walk covers a 3.5 km trail with stunning views of Hong Kong's skyline and takes approximately 1 to 1.5 hours to complete.
Unicef Charity Run
Date: 5 November, 2023
Registration: Extended to 15 October via the official website
The UNICEF Charity Run 2023, Hong Kong's largest charity road race event, is set to take place on November 5th at the Hong Kong Disneyland Resort and Sunny Bay. The event is made up of a number of races, including a 15km run, 10km run, 5km run. There is a 3km youth fun run and a 3km family fun run.
UNICEF Charity Run 2023 is dedicated to realising United Nations Sustainable Development Goal 3: Good Health and Well-being for all children. The event's proceeds will be donated to initiatives worldwide aimed at improving children's health, nutrition, water, sanitation and hygiene, as well as other child rights initiatives.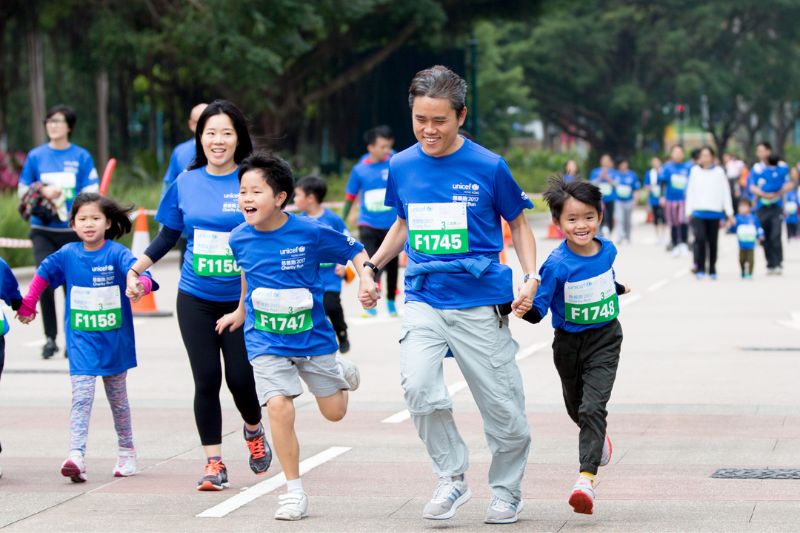 Run Trail Race 2023
Date: 25 November, 2023
Registration: Registrations close on November 10th. For more details, visit https://runhongkong.kindful.com.
After a three-year hiatus, the RUN Charity Trail Race returns, now including a family event. The race supports vulnerable refugees and asylum seekers in Hong Kong and provides an opportunity for participants to experience the diversity of talents these individuals bring to the community. The 8 km race will take place in Tai Tam on Saturday, November 25th. Event categories include Individual Adult 18+, Individual Youth 14-17, Individual Youth 11-13, and Family Team (1 adult and 1 youth).
Dinosaur Charity Run
Date: 26 November, 2023
Registration: For more information, visit https://www.dinorunkids.com/.
Join the Dinosaur Charity Run 2023 at Yew Chung College of Early Childhood Education (YCCECE), Aberdeen, on November 26th. Dress up as dinosaurs and enjoy running the racecourse designed for kids and parents. Additionally, there will be dinosaur movies, games, and a dinosaur-themed open-top bus tour. By participating in this event, you will help raise funds to empower early childhood educators. Corporate sponsorships are also available to support this worthy cause.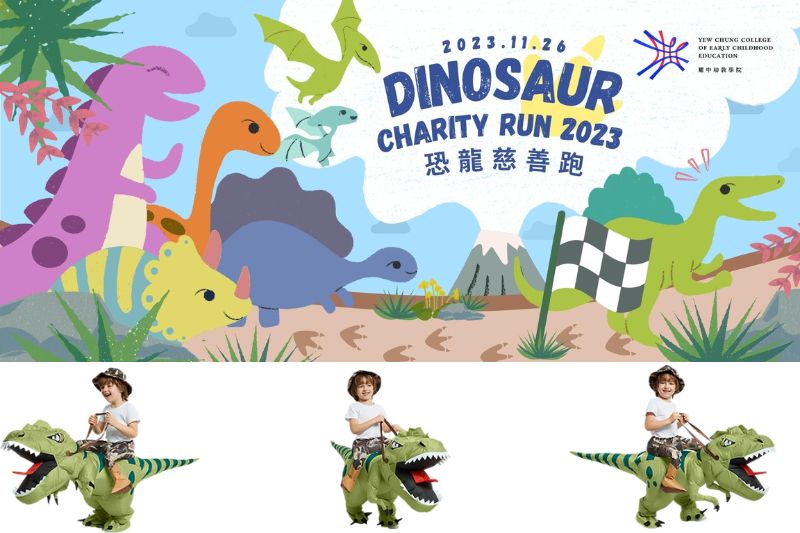 Hong Kong Dog Rescue Peak to Fong
Date: 26 November, 2023
Registration: For information 
Enjoy a charity hike in aid of Hong Kong Dog Rescue, and take your four legged friend along with you. The Peak to Fong sponsored hike starts at 11am, with a meet time of 10am. There is also a street party at Lan Kwai Fong with live music and a dog gelato competition.
Reforest and Restore to Wild
Date: December 2-3, 2023
Registration: visit https://www.kfbgevent-tc.com/
Spend a nature-filled weekend with friends, family, and team members at the "Reforest, Return to Wild" event on December 2nd and 3rd. Immerse yourself in the forest during this two-day event, where you can participate in charity walks, ecological activities, and explore the KFBG natural market. Take this opportunity to connect with nature. For more information.
Walk for Nature @ Mai Po Nature Reserve
Date: 2-3 December, 2023
Registration: Sign up before 16 October to enjoy a 35% discount by using the promo code W4N23EARLY 
Marvel at nature's beauty while contributing to its protection at the charity walkathon held on December 2nd and 3rd. Join the 10,000-step journey through a new walking route and explore the new facilities in Mai Po, including the WWF Jockey Club Mai Po Peter Scott Visitor Centre and the Education Centre's new exhibition hall. With knowledgeable guides leading the way, you'll have the chance to immerse yourself in the interactive educational zone and explore the new bird area. Participate in various activities to deepen your understanding of modern conservation methods for species and habitats. All proceeds will contribute to WWF's conservation and education work.