Reading Time: 18 minutesInterested to join some volunteer work in Hong Kong? Whether you're searching for a way to give back to the community, provide help to special interest groups, work to protect the environment or put your skillset to good use for those in need, volunteer opportunities abound in Hong Kong. All you have to do is decide where you'd like to spend your time and what types of help you're keen to provide, whether that be dog rescue volunteer work or participating in a food drive.
If you have an idea of the area where you want to focus or a cause you are interested in supporting, look no further than the list below. If you're unsure or would like to explore a few options, have a look at our last listing, HandsOn Hong Kong for some inspiration and a huge number of volunteer opportunities in Hong Kong for the whole family. There are also opportunities to donate to various charities.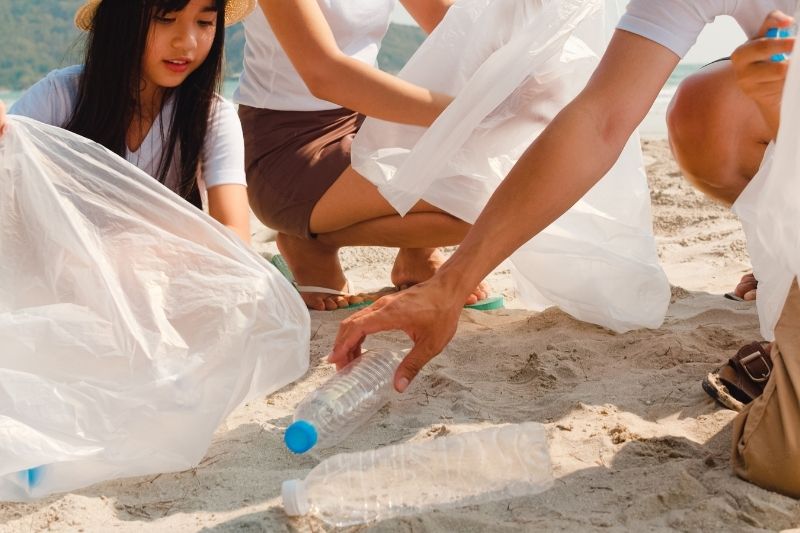 Where to Find Volunteer Work in Hong Kong
Serve-A-Thon 
*check again later for 2024 dates
SERVE-A-THON, organised by Hands On Hong Kong, is a community service week that runs 13 – 23 May 2023. Over one week, it connects volunteers with hundreds of programmes and highlights the incredible work of charities. Since the initiative was launched, it has helped over 55,000 people. Last year's Serve-a-thon saw 3,583 volunteer hours across 147 activities with 35,002 people helped.
Would you like to be part of this great initiative? You will find out more about Hong Kong's pressing social issues, discover Hong Kong's vibrant NGO sector and its valuable work serving those in need, sample different types of volunteer activities at different times of the week.
Participation in the programme is FREE for individuals and small groups​ (sign up is self-service). All volunteer hours will be counted and collectively reported following Serve-a-thon.
Volunteer activities include: interactive storytelling, a shopping day with students with special needs, delivering necessities to homeless in Yau Ma Tei, helping ethnic minority primary students with homework, distributing food to people living in interim housing estates, be an assistant in a cooking class for people with special needs, help sort second-hand clothing with Redress.
For more information on Serve-A-Thon and other volunteer opportunities in Hong Kong, visit: www.serveathonhk.org.hk
Asia Society is an educational organization dedicated to promoting mutual understanding and strengthening partnerships among peoples, leaders and institutions of Asia and the US in a global context. Across the fields of arts, business, culture, education and policy, Asia Society provides insight, generates ideas and promotes collaboration to address present challenges and create a shared future. Holders of HKID18 years and up with fluent English, Cantonese and/or Mandarin can volunteer as Gallery Docents, Heritage Campus Tour Guides, Website Event-Writers, and Event Volunteers. If you would like to join us as volunteer, please complete the registration form and email it to volunteerhk@asiasociety.org
Support victims of sexual violence as well as to promote anti-sexual violence/gender equality education. Sign up here to learn more about volunteer positions.
Their mission is to support people with autism and their families in order to help realise the inherent potential and achieve the greatest degree of independence and highest quality of life possible. They welcome HKID holders age 15 years and up to be registered volunteers. APF will match each volunteer's talents, abilities and interests with their workload, and assign suitable duties. Learn more and sign up here.
BVP strives to enhance the quality of life of the visually impaired and elderly with low vision while focusing on social inclusion, social equality and social participation. They aim to provide their Tactile-Audio Interaction System (TAIS) services: a simple-to-create 'touch synchronised' tactile and audio tool. Volunteer individually or join a group and help the visually impaired have access to experience art, culture, heritage and historical venues.
Bring Me A Book Hong Kong (BMABHK) is the leading advocate for family literacy in Hong Kong. It's hard to imagine a progressive city like Hong Kong falling so short, but out of 50 countries and regions surveyed, Hong Kong had one of the lowest rates of family literacy in the world. Research shows that access to quality books is fundamental to reading success and that reading aloud to children is critical for school success. BMABHK has installed over 461 libraries and has served over 179,000 children who now have easy access to quality books. Over 30,000 parents and educators participated in our read aloud training programs, and thousands of volunteers donated their time and skills to deepen our impact in the community. If you'd like to join the efforts, become a trained storyteller for volunteer sessions at community centres and libraries, contribute new content for the website, proofreading, write book reviews (suitable for kids aged 9 years+) or visit their office to help with book wrapping and/or help with sort and stack books for their member's library. Sign up here. 
Charitable Choice
Charitable Choice is Hong Kong's go-to charity platform that makes donating to charities easy and interactive. They have raised over HKD$11 million to support local charities.You too can join the online community to help make Hong Kong a better place via over 60 local charities, from animals to environment and those in need.
Check out their new website and make a difference today!
They provide essential early identification and interventions to children with special educational needs. Though they receive support from the government and are committed to making their services affordable for all, having volunteers in the classrooms, on the Board and steering committees, along with sponsored events help them stay afloat. They accept volunteers in the classrooms with a steady commitment. Even with little time availability, consider volunteering your skills whether in marketing, graphic design, human resources, staff coaching or training. They are always looking for help with improving the different things they do. Holders of HKID18 years and up can learn more here. 
This care home for English-speaking elderly residents could use some volunteers with skills such as a seamstress, electrician, plumber, carpenter and craftsman or if you can donate your skills, tools and time, please do get in touch here to learn more about their volunteering opportunities in Hong Kong. 
Their mission is to serve those who are poor, disadvantaged, marginalised, displaced or abandoned regardless of their age, gender, nationality and religion. Christian Action is the only comprehensive provider of services to refugees and provides pro-bono legal and psychosocial help. They also offer abused domestic helpers refuge in safe shelters and provide a wide range of other services including social enterprise and sustainability. Christian Action has a big variety of opportunities from clerical work to photography, tutoring and translating. Check out what's on offer. 
Clean Air Network (CAN) is an independent NGO encouraging the public to speak out about the health impacts of air pollution. CAN is dedicated to driving policy and behavioural changes to improve Hong Kong's air quality. Their primary focus is on roadside pollution and indoor air but they also keep an eye on air pollution from regional activities, marine vessels and power plants. CAN accepts interns to volunteer in Hong Kong and participate in community-oriented projects, giving you the opportunity to learn about environmental issues through grassroots outreach activities and get in touch with members of the community. Learn more here.
According to the World Health Organization, millions of young lives could be saved with access to bar soap and hygiene education to prevent diseases like pneumonia and diarrhea. Clean the World recycles hotel soaps and other discarded hygiene products that traditionally end up in landfills and saves lives by providing and distributing these products. Win win! Individuals, corporate groups, and schools work in teams to address urgent global health needs. Volunteers must be at least 8 years old. Children ages 8 through 15 require supervision by a parent or guardian. Check here for current volunteer opportunities in Hong Kong.
Bringing together those in need and those who can help. Crossroads Foundation is a Hong Kong based, non-profit organisation serving global needs. They aim to do all they can to link those who are in need with those who can provide help. Providing an intersection, literally a crossroads, to bring both together, they offer four global crossroads services. These include Global Distribution, Global X-perience, Global Hand and Global Handicrafts. Crossroads needs regular volunteers and takes students, individuals, corporate groups, internships and educational groups. See if you can help. Use your skills or learn new one.
A group of enthusiasts from different walks of life and of different ages with a common goal of doing something for the community and the environment. They practise organic farming, making it environmentally, economically and socially sustainable. Volunteers are welcome to learn by doing – caring for animals, growing veggies and engaging kids in the natural world. Volunteers receive training and guidance and a chance to get your hands dirty.
Each day 3,600 tonnes of food waste are sent to landfills in Hong Kong, while one million people live in poverty struggling to afford nutritious meals. Feeding Hong Kong bridges this gap by linking food companies and charities to redistribute surplus food from where it is plentiful, to where there is a need. It rescues quality surplus food from the food industry that would otherwise go to waste and redistributes the food to charities, feeding those in need. Feeding Hong Kong collaborates with volunteers to collect, sort and deliver food and connects with community partners to raise awareness and make positive change in society. They could use the support of individual and group volunteers to help reduce food waste and feed charities.
Food Angel is a food rescue and food assistance program providing assistance to deprived elderly, children from low income families, the unemployed, disabled and people in rehabilitation as well as the homeless and caged home dwellers. The program rescues edible surplus food from different sectors of the food industry that would otherwise be disposed of as waste. Following strict safety protocols, the rescued food items will then be prepared as nutritious hot meals in their central kitchens and redistributed. Prepare veggies, prepare meals, serve meals or help with other events. To learn more about their volunteering opportunities in Hong Kong check out their website.
Learn more: Food Angel – Filling Stomachs and Hearts
Founded in 1988, Green Power was formed by a group of dedicated volunteers who were concerned about local environmental problems. Since their formation, they have been promoting environmental education as they believe education is the ultimate means of transforming thinking and behaviour. They have programs in eco-monitoring, butterfly surveying, community education, coastal clean-up and recycling to name a few. Learn how you can get involved and take part in these projects. 
HOHK is a comprehensive hub for volunteer work in Hong Kong. Each month, HOHK runs 200 volunteer activities as a free service. Each activity helps to support under-resourced local charities and the vulnerable groups they serve. It's a great way to get involved with helping a number of charities and HOHK are involved with a number of the charities listed here.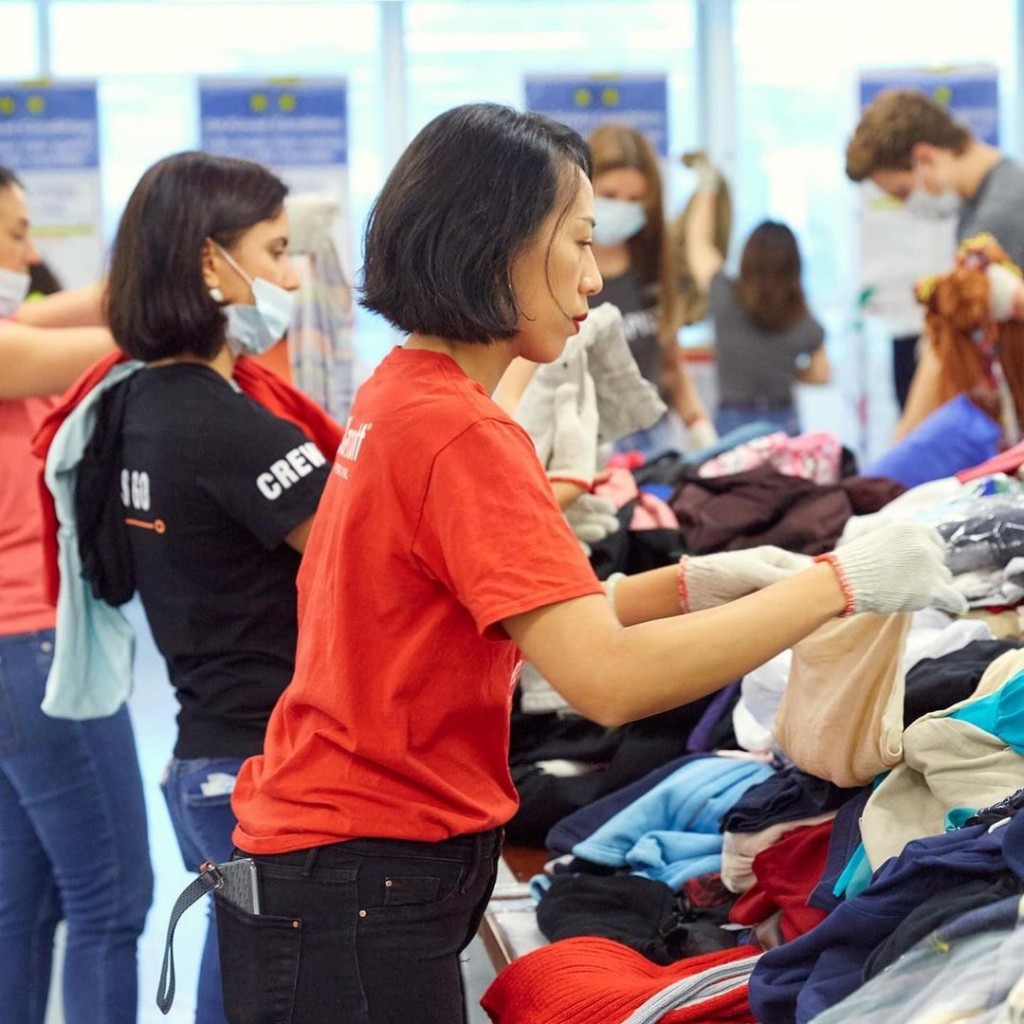 This humanitarian NGO was established in 2011 in Hong Kong to help promote community health in underprivileged populations. Their vision is to eliminate health inequities in the society and promote social change with a circular model of "service, research, and advocacy". They firmly believe that everyone has the basic right to health. Their main service groups include working poor families, ethnic minorities, refugees and other underprivileged in Hong Kong. They seek skilled volunteers including physiotherapists, social workers, doctors, nurses, pharmacists, dieticians, occupational therapists, clinical psychologists, lawyers and more.
Hong Kong Alley Cats are always are in need of foster homes for newborn kittens (who need bottle feeding), young cats or older kittens. They may also have FIV positive cats who need care. 
This organisation aims to enhance the understanding of rare diseases among patients, carers and their families; promote self-help and mutual support and positive attitude; and promote public education on rare diseases while strengthening community awareness, understanding and support for patients, their families and related self-help organisations. They rely on the support of volunteers to promote social attention and support patients with rare diseases and their families in a way that spreads from person to person and heart to heart. They sincerely invite you to become a volunteer.
HKAC is a multi-arts centre that fosters artistic exchanges locally and internationally, bringing the most forward creations to Hong Kong and showcasing homegrown talents abroad. Being Hong Kong's only independent non-profit multi-arts institution, HKAC offers exhibitions, screenings and performances, connecting the arts of Hong Kong to the rest of the world through programmes and collaborations. As a volunteer you can help with events and programmes and provide administrative support. Volunteers are also trained to give docent tours and can participate in various types of service, depending on your knowledge, interest and availability. No previous experience is required. More volunteering information can be found on their website.
Running since 2005, HKBCF is a non-profit charitable organisation and is the first non-profit dedicated to mitigating the threat of breast cancer in the local community through education, patient support, research and advocacy. They need volunteers for patient support, fundraising events and public education activities, translation, editing, proofreading and design work as well as administrative work like data entry. If you'd like to support their mission of early detection, support and advocating for better care in Hong Kong, join their volunteer programme.
Looking for some dog rescue volunteer work? HKDR started out as a one-woman effort to save dogs from being put down. Founder, Sally Andersen, and many dedicated volunteers aim to rescue, rehabilitate and re-home abandoned and unwanted dogs and puppies. HKDR is Hong Kong's most active and successful dog re-homing organisations. There are several dog rescue volunteer work opportunities with HKDR ranging from dog walking to fostering, group activities and more. If you love dogs, find out how you can get involved.
HKDCS is dedicated to the conservation of whales, dolphins and porpoises of Hong Kong. Since 2005, HKDCS has been recognised as a charitable organisation. They aim to increase public awareness of cetaceans in Hong Kong and around the world, and to effectively protect them while exposing the global issues of captivity, whaling, fishery bycatch and marine pollution. HKDCS relies largely on volunteers to carry out educational programmes and administrative work. Join their Dolphin Ambassador Programme which invites volunteers to help in different tasks including design, assisting in events, etc. Training is provided for specific tasks. Volunteers who have accumulated 20 hours of volunteer work would receive a certificate of Dolphin Ambassador.
Hong Kong Shark Foundation (HKSF) is a registered charity dedicated exclusively to shark conservation. They aim to raise awareness about shark conservation, particularly the unsustainable practice of shark finning, and to reduce consumption of shark products in Hong Kong. There are many ways to volunteer with HKSF from providing your graphic design, website design, copywriting, translation, content management, printing to fundraising and more. 
They provide services for the visually impaired, facilitate their participation in society and improve their quality of life with a view to achieving a harmonious and inclusive society. Volunteers are essential assets to ensure the smooth running of services in areas of rehabilitation service, residential service, general eye and low vision service, employment service, educational and community support service. Other than fundraising events, volunteers help with routine services, outdoor activities, interest classes and more. Find out how to volunteer here.
HKSAPID's mission is to develop, promote and organise sports activities for persons with intellectual disability in order to fully develop their potential in sports, to cultivate positive attitudes in sportsmanship and to facilitate their integration into our community. They provide training and development programmes as well as other social activities for volunteers in order to enhance their understanding towards persons with intellectual disability and their sense of belonging. To recognise the contribution of our volunteers, all registered volunteers will be presented with a Certificate of Appreciation based on their hours committed.
Hong Kong Le Tong Xing is a non-profit child and youth activity centre that provides support for children in need in various ways including homework guidance, after-school activities, counselling, health and welfare services. Australians David Boehm and Bruce Stinson, after living and working in Hong Kong for more than 30 years, decided to give back to Hong Kong society. They pledged to help children in disadvantaged economic and social environments. Most of their administrative work relies on volunteer assistance. They welcome the help of experienced volunteers to increase the scale of the activities and the impact on children, while reducing costs to maintain our operations. They are very keen for volunteers with professional qualifications and long-term service.
ImpactHK is a non-profit that provides the homeless in Hong Kong with friendship, food, shelter, education and employment opportunities. Their journey started with the simple aim of doing one act of kindness per month for the homeless. ImpactHK has nurtured an unprecedented humanitarian effort in Hong Kong and has held awareness and fundraising events. Join the many talented and committed volunteers that are offering their kindness and time in all the different facets of their work. 
Justice Centre is a non-profit, non-political organisation working to protect some of the most disadvantaged and marginalised communities in Hong Kong – refugees, asylum seekers as well as victims of torture, human trafficking and forced labour. They provide support to people seeking protection in Hong Kong. Their team provides access to legal information, quality legal representation, counselling and social welfare. If you are a law student or a senior high school student who is passionate about making a difference, join their Clinical Legal Education Programme or Young Advocates Programme. You can also explore opportunities to join the team as a volunteer or fundraiser.
KFBG raises awareness of ecological and sustainability issues, undertakes species conservation and ecosystem restoration in Hong Kong and South China, reconnecting people with nature, and promoting sustainable lifestyles. KFBG spreads over 148 hectares of land on the northern slopes of Tai Mo Shan, Hong Kong's highest mountain, near the town of Tai Po. Their volunteers donate a range of talents and skills to different departments and can enjoy and learn from their experience at KFBG. Find a volunteer opportunity that suits your interests and utilises your strengths. Become a Sustainable Living and Agriculture, Fauna Conservation, Flora Conservation or Nature Education Volunteer.
Since 1991, KELY Support Group (KELY) is a Hong Kong-based nonprofit organisation whose mission is to equip young people with the skills, knowledge, and opportunities needed to support themselves and each other. They aim to empower young people to reach their full potential. Volunteers are incredibly important to KELY's work and have supported their programme planning and implementation, workshops, events, administrative work as well as advice and consultancy and to support outreach at large scale events.  Coming from different backgrounds, with diverse skills and plenty of enthusiasm to support young people in Hong Kong, join the team of volunteers at KELY.
Kirsten's Zoo is a non-profit, volunteer run animal rescue organisation. They provide shelter and medical care to abandoned, surrendered, neglected and often abused animals. Their goal is to stop the flow of unwanted animals by taking them in and ensuring that they are spayed/neutered and have all the necessary medical care provided. They then place them in foster homes until they are adopted. Animal lovers can complete a volunteer questionnaire to learn more.
LAP exists to help animals in Hong Kong and to bring about the conditions whereby every animal has a good home. Aside from your typical dog rescue volunteer work like walking and feeding dogs, volunteers at LAP help to organise events, bottle-feed motherless puppies and kittens, match shelter pets with prospective adopters, answer phones and foster newborn orphaned pets. There are plenty of other ways to help too. Complete the volunteer application form and let LAP know which areas you would like to participate.
Their mission is to create life-changing wishes for children with critical illnesses ages 3 to 17 (in Hong Kong and Macau). Make-A-Wish Hong Kong is a member of Make-A-Wish Foundation International, the world's largest wish-granting organisation with 39 affiliates serving over 50 countries and territories. Collectively they have granted more than 500,000 wishes worldwide since 1980. Volunteers can learn new skills and talents by contributing to wishes and bringing children unforgettable memories. The experience of making a difference in their lives is profoundly rewarding. Volunteer services include: Wish Volunteer fo wish Planning, Activity Volunteer to help with fundraising events and children activities, Office Volunteer does general office work, Volunteer Photographer/Videographer helps capture precious moments during Wish Journeys and events.
Read more: Getting an Impossible Wish During A Pandemic
Médecins Sans Frontières (MSF) is an international, independent, medical humanitarian organisation that delivers emergency aid to people affected by armed conflict, epidemics, pandemics, natural disasters and exclusion from healthcare. They offer assistance to people based on need and irrespective of race, religion, gender or political affiliation. Check their website for specific volunteer vacancies. MSF also recruits general volunteers with higher flexibility to assist with clerical work or event organisation. To join as general volunteer, upload your personal information to their volunteer database. 
MicroForests is a social enterprise that provides meaningful training and dignified job opportunities for women who are single parents, new arrivals, or from low-income families through the sale of MicroForests artwork and workshops. Their goal is to empower women to build their self-esteem and self-worth, to ultimately build self-sustainability. They are eager to find volunteers to help with a variety of activities in theirs workshops including babysitting, activities support, help with promotional materials and in joining their outreach programs.
Mother's Choice is a local charity serving the many children without families and pregnant teenagers in Hong Kong. They aim to provide loving, non-judgmental support to the many pregnant teenagers who had no one else to turn to in addition to providing nurturing care to children without families. About 80% of Mother's Choice workforce is made up of volunteers from all corners of Hong Kong with many different skills, talents, and experience. If you are interested in becoming a volunteer, they invite you to a Volunteer Information Session so that you can get to know them better. You can also foster a child in need.
Music Children Foundation  aims to provide free-of-charge music programmes to underprivileged children aged 16 or below in Hong Kong. With the support of donors, patrons, volunteers, and professional musicians, they have been offering music programmes by highly-qualified tutors, with public performance a key component of the curriculum. They aim to make music a part of everyday life and an instrument of change for the good of Hong Kong. Volunteers are needed for data and document management, musical instrument practice with children, accompany children to concerts and performances and assist in organising regular classes, orchestra and choir practices and performances. Music lovers will enjoy volunteering here. 
The Ocean Park Conservation Foundation Hong Kong (OPCFHK) has funded 536 research projects on cetaceans, giant pandas and many other species. The two themes for 2020/21 include marine conservation and combating illegal trade of threatened species. They also participate in the conservation and research of local freshwater turtles. The Foundation has also extended the Stranding Response Programme to threatened species of sharks and rays. OPCFHK inspires university students to engage in field work as part of its University Student Sponsorship Programme in Wildlife Conservation and connects secondary school students as well as corporations to horseshoe crab conservation efforts in Hong Kong. If you are passionate about wildlife conservation and would like to contribute your time, join their conservation volunteer task force! 
PathFinders ensures the most vulnerable and unsupported children in Hong Kong are protected and respected, and their Migrant Domestic Worker mothers are empowered to find a path to a brighter future. Having served almost 7,000 babies, children and women, PathFinders is a respected charity committed to supporting the welfare of children by providing child protection, counselling, shelter, food, health, education and legal support. If you're keen to join their incredible team and help ensure every child in Hong Kong is protected and receives a fair start in life, become a volunteer. 
Paws United Charity (PUC) is a non-profit rescue organisation that relies purely on volunteers. They're passionate about animal rescue and are constantly working to improve the lives of animals by promoting responsible pet ownership, humane treatment of animals and choosing adoption instead of purchase. Besides fostering animals, you can get involved at their adoption centres or their adoption day events, translation, photography or videography. Fill out their volunteer form or email them at volunteer@pawsunited.org.hk to get involved. 
Adhering to the mission of "protecting the young and the innocent, aiding the needy and nurturing the talents", Po Leung Kuk is dedicated to serving the community with the aim of achieving holistic development. Under the principals of care, respect, equity, empowerment and pursuing excellence, they provide a wide spectrum of quality services and support to people in need, and strive for creating a caring, harmonious, barrier-free, inclusive, and loving society. Volunteer services include helping with recreational activities, workshops, medical appointments, domestic maintenance, childcare, homework guidance and translation.
Founded in 1999 by a group of concerned parents, educators and professionals, Rainbow Project is a local charitable organisation in Hong Kong. They provide English medium special education service, bilingual (English or Cantonese) occupation therapy and speech therapy to children age 3 to 11 who are diagnosed with Autism Spectrum Disorder  and other special education needs. Volunteers are invited to help during field trips, build or maintain a website, paint a wall, fix a chair or a whole host of other helpful tasks. 
Redress is an environmental charity with a mission to prevent and transform textile waste to help create a circular economy and reduce fashion's water, chemical and carbon footprints. Their programmes work to change mindsets and practices to stop the creation of textile waste now and in the future, as well as creating systems and partnerships that generate and showcase value in existing waste. They rely on enthusiastic volunteers to help with sorting second-hand clothing donations into 30+ categories so that they can be effectively redistributed, as well as for our biannual Get Redressed Secondhand Pop Up Shop and other events throughout the year. 
They provide fellowships to emerging leaders from marginalised and underrepresented communities to empower them to be change-makers and social catalysts. They are looking for seasoned and committed interns, volunteers and staff who are passionate about social change in areas like fundraising and development, project management and communications.
Soap Cycling is a nonprofit organisation working with the hospitality industry to collect, process, and distribute lightly used soap bars and bottled amenities. These life-saving items are then distributed to disadvantaged communities around the world, particularly in Asia. Soap Cycling offers a relaxing and enjoyable volunteering atmosphere for individuals, families and corporate groups to participate directly in saving the lives of young children by providing hygiene products to keep diseases at bay.
The Society for the Promotion of Hospice Care (SPHC) advocates for quality and compassionate care for people with life-limiting illnesses and their families. Founded in 1986, we became the first hospice and palliative care training provider in Hong Kong and continue to promote the service through education and public awareness. Volunteers help with administrative support, social support to patients and their family members, day activity programmes, hair cutting, gardening, translation and more. If you have skills to share and have a lot of compassion, consider volunteering here.
The Society for the Prevention of Cruelty to Animals was first formed by a group of volunteers in 1903 and became active in 1921. Although they are the first charity in Hong Kong to deal with all aspects of animal welfare, they only obtain around 1% of their funding from the government. Dedicated volunteers have helped the SPCA for many years and have helped them become Hong Kong's most successful animal welfare organisation. Apply now if you're an animal lover looking for some animal rescue volunteer work and have time to help.
This is a non-profit organisation dedicated to improving the lives of women and girls in Hong Kong. They aspire to conduct groundbreaking research, run innovative and impactful community programs and engage in education and advocacy in pursuit of challenging gender stereotypes, empowering impoverished women and increasing the number of women in leadership roles. They are looking for volunteers in these areas: English instructors, skills workshops leaders and event coordinators. 
WWF is one of the world's most recognisable and respected independent conservation organisations. In 1981, WWF-Hong Kong was established with a mission to stop the degradation of the planet's natural environment and to build a future in which humans thrive with nature. Volunteering for WWF is a great way to get personally involved in local conservation and for experience working in environmental protection. WWF welcomes volunteers at a range of levels, from event helper to fundraising and even field work at sites such as Mai Po in Hong Kong.
YDA is dedicated to providing resources and information to children and adolescents with diabetes and their family members in Hong Kong. They support all aspects of living with diabetes and will work with you and your family by organising events and providing educational, social and fundraising programmes. YDA is always in need of reliable volunteers to help with general operation and administration, as well as with different occasions like member activities and fundraising events.
More about the volunteering opportunities at HandsOn Hong Kong 
Still searching for volunteering opportunities in Hong Kong? HOHK is a registered Hong Kong charity serving as a hub for volunteers and NGO partners. They provide more than 100 volunteer opportunities each month and are dedicated to providing both high quality volunteer opportunities and high quality volunteers. They connect local organisations (like many of those listed above) with the volunteer manpower they need to achieve their mission. By providing under-served nonprofit partners with capacity-building support through volunteer services HOHK supports all the efforts. They help develop programs, promote activities, recruit and manage volunteers, and guide their partners to ensure each program meets their needs the needs of those they serve. 
HandsOn Hong Kong develops volunteer programs that support the city's most vulnerable citizens including children and youth, the elderly, female migrant workers, refugees, animals, people with disabilities, ethnic minorities and the environment. There are volunteering opportunities for the entire family from preparing food packets or meals for those in need to helping at an animal shelter, supporting science eco-ambassador activities and doing outreach for domestic workers.
Skilled volunteers can share their area of expertise such as refurbishing computers for disadvantaged students. Skills-based volunteering engages volunteers to provide specialised skills and services that leverage job-related expertise, such as accounting, design, HR, IT, legal, and more. The engagement also empowers the volunteer to leverage their professional skills to drive positive social change, expand their network, develop meaningful community relationships, and hone their skills. 
Related articles: