Reading Time: 4 minutes
If there was ever a time to explore activities for children that don't involve technology, this must be it. Some youngsters rarely stop playing with a high-tech device; being glued to a screen doesn't exactly give them a natural feeling of purpose and satisfaction.
I love how making something very little, with no monetary or technological value, can imbue children with a sense of direction. They love to create objects with inexpensive materials to reflect their interests – we've collected wools in bright colours to make pom-poms, for example.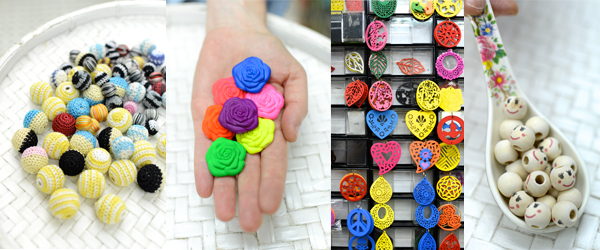 Karen Cole, founder and owner of Sunshine House International Kindergarten, says that children love to capture their parents' full attention for such creative activities. "That's one of the most wonderful parent-child moments, when you come together with your child to make them feel loved and special," she says.
Any sort of craft project keeps our little ones focused and involved. Plus, their creations are individual and often treasured for years, and later imbued with sentimental importance.
This notion of armouring children with craft know-how has inspired us to apply some ideas to activities for them. My daughter and I headed to the bookstores and library to read about how to cut up and transform all kinds of bits and bobs into lovely things – creative crafting ideas are plentiful and accessible. We were also inspired by learning to knit and bead.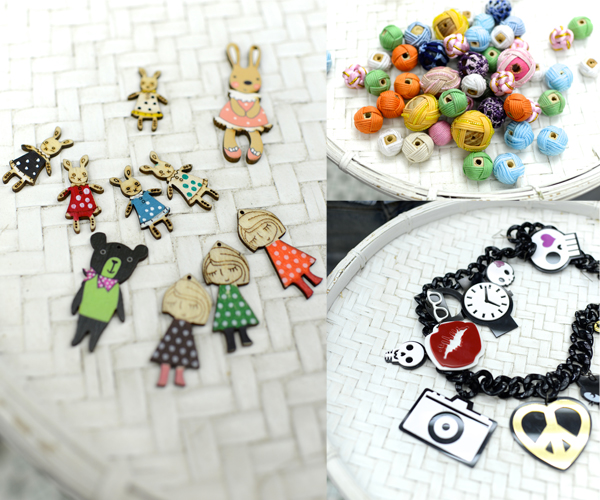 Pretty bows and beads
A collection of pretty ribbons and art supplies kept in a drawer can bring joy, and expand a child's mind, and offers a range of activities to explore. Teaching children to decorate with special brocades and classic grosgrains is a simple way to brighten up the home. Hang ribbons side-by-side as parallel decorations in their bedrooms, or use them as trims for bed linens and curtains. Small canvas painting is fun, too, and it is so satisfying – especially for children – to create something from scratch and then see it hanging on the wall, preferably by some of their beautiful ribbon.
For ribbons, head to Nam Cheong Street and Yu Chau Street in Sham Shui Po, Kowloon. A favourite shop of mine is Flying Dragon, G/F Shop D, 213-217 Yu Chau Street, Sham Shui Po (2708 2528), which is good for grosgrain, taffeta and velvets.
At Nam Cheong or Yu Chau streets in Sham Shui Po, youngsters can wander in and out of specialty beading and ribbon stores with you. Allow them to choose their own beads, trinkets and leather clasps. A great way to teach the refinement of a project is to encourage them to make their own tassels in contrasting colours. Martha Stewart online (www.marthastewart.com) has some truly excellent demonstrations on how to make them.
Children, like adults, enjoy the ritual of completing tasks on their own, and a necklace or beaded leather piece is a lovely way to start. "It's good for the left and right hemispheres of their brains, and involves concentration and hand-eye coordination," Karen says. They also learn to sort through colours, shapes, and effectively arrange their own project choices.
The joy of doing at-home craft is that it's timeless and often ageless. A three-year-old child will approach plaiting and decorating a leather charm necklace differently to a ten-year-old child, but the results are just as worthy. The place to seriously stock up on and build a major collection is A&A Accessory, 211 Yu Chau Street, Sham Shui Po (2729 0398).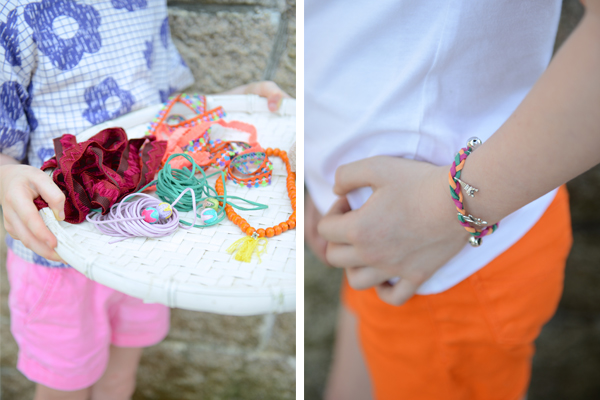 My daughter and I created a beautiful charm bracelet. Perhaps you'd like to try? Set out three different shades for leather plaiting and let your child braid away, adding charms and beads wherever her artistic vision dictates. They could also add feathers or shells – or anything else they fancy. My daughter still loves a quirky little shell store in Australia for stocking up on beautiful delicate shells for her necklaces (or simply for prettying up her room).
The supervising adult, using a pair of pliers, can secure small ribbon clamps to the ends of the strands of leather and finish off the project. Once the clasps are attached, your little ones will have completed their very own priceless piece of wearable art.
Perfect pom-poms
Pom-poms: not only are they colourful and cheery to look at, but they also provide plenty of opportunities for expressing individual creativity. Your little one, our learning expert Karen concurs, will use lots of concentration and enjoy rewarding learning outcomes by making pom-poms. Make the most of these little balls of fluff around the home, too, by using them for hair-ties (easily done by sewing them to some coloured elastic). Or, thread cotton through them to create the ultimate bedroom garland.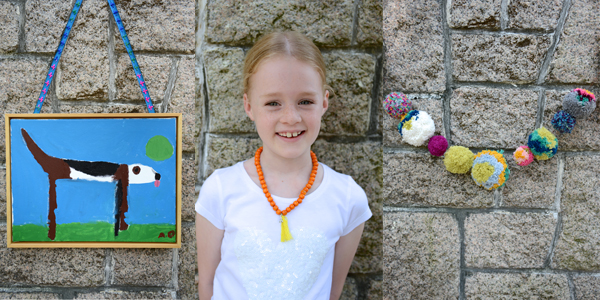 You will discover an endless range of striking wools and cottons at The Crafties craft-learning centre in Sheung Wan (see page 43). To make your pom-poms extra-special, creative consultant and textile designer Sarah Coates is working with KPC wools, producing a gorgeous range of wool, cashmere and cotton. See the range at www.kpcyarn.com. 
Spend an afternoon making them in all shapes and sizes. Maybe your youngsters' arty instincts will take over and you'll have a whole world made out of pom-poms hanging from their bedroom ceilings.
Remember, our children need to be proud of their own achievements, so just ask questions and gently guide, resisting the urge to take over and produce more "perfect" pom-poms, more efficiently. It's a healthy thing to allow children to explore freely with craft and art so they feel inspired to complete their own work and see the results of their own endeavours. Just don't expect them to straighten up entirely – there will always be leftover beads and scraps of fabric left to scoop up. But, the natural sense of fun and feelings of purpose our little ones gain when making craft are incomparable and worth a little tidying up.