Reading Time: 5 minutesIt's simple. Creating less rubbish that goes into the bin is the only way to help ease Hong Kong's rubbish crisis. But, is less rubbish a reality for busy families? Absolutely! Every piece of rubbish counts; every effort contributes to the solution.
What's happening here?
We are facing a frightening rubbish crisis in Hong Kong. Together, we generate more than six million tonnes of municipal solid waste annually. That's more than 18,000 tonnes a day! By current estimates, our Hong Kong landfills will be full by 2020.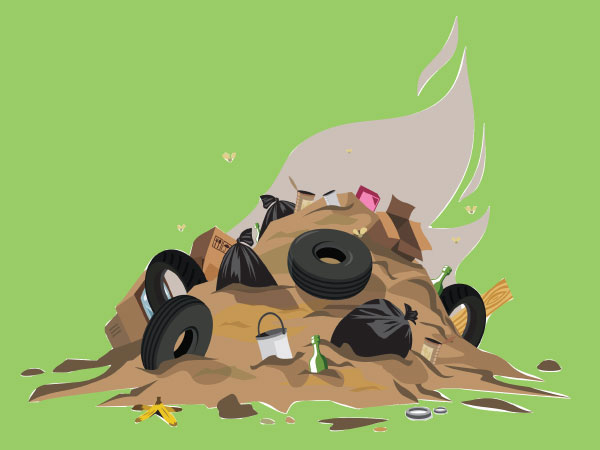 That's a seriously stinky statistic.
Ironically, this rubbish is the burden of our affluent lives. Waste levels mirror economic prosperity. When we can afford more, we consume more: more products, more packaging, more decorating, more building, more food, more convenience. More and more waste.
Experts are working to solve the problem – a problem fraught with political and practical challenges. Understandably, no community will willingly welcome a new landfill site or waste incinerator, making the solution a gritty job for the city's officials. The issue stretches from household waste, to commercial waste, construction waste, chemical waste and beyond. It's a big, dirty problem that affects everyone in Hong Kong and it's not going to fix itself or go away.
OK, that's the doom and gloom. Now, let's get positive. There's a lot our families can do to help.
Food, glorious food!
Food waste is the biggest contributor to solid waste in Hong Kong. Food waste includes leftovers from meals, by-products from cooking, and all the food we buy but never eat.
One of the most effective ways to help reduce your bin size is to reduce your food waste. That means reducing what you purchase, reducing what you throw out and composting the food you normally place in the bin.
We throw away about a third of the food we buy. To understand what that looks like, Rachel Strauss, founder of the UK's Zero Waste Week initiative, offers this idea for visualising: "I challenge people to come home with their groceries, and – say they have six bags of food – take two of them and throw them in the bin, even before they've got in the house … it's a wake-up call to how much the average family wastes every month. Once you've seen it like that, it can instigate positive change."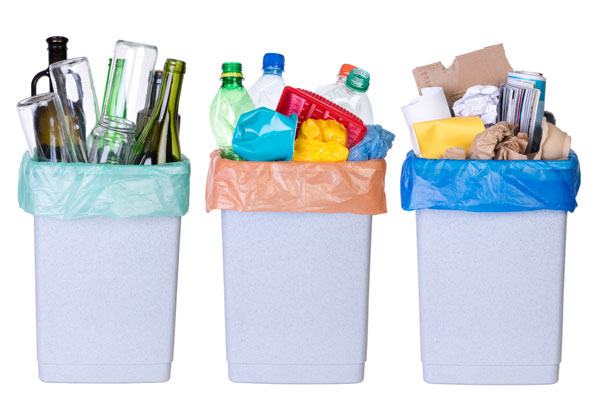 According to Rachel, the most common culprits are bread, bananas, milk, cucumbers and salad. She urges families to change their mind-set and start thinking: There's no such thing as leftovers, only ingredients. "By that, I mean don't just throw foods away – even if it's a tablespoon of something in the bottom of a tin or the end of a loaf of bread. View all these foods as ingredients and use them as a base for another meal." Inspired families can find creative recipes at
www.zerowasteweek.co.uk.
Blogger Karen Cannard who writes The Rubbish Diet (therubbishdiet.blogspot.hk/) agrees. "One of the easiest places to start is food waste. Ensure that you buy only what you're going to use, store fresh food correctly, and use it up as planned."
The dirtiest nappies of all
Every day across the world, 6,000 tonnes of disposable nappies are thrown away. To paint a picture of how much space that takes up, picture 1,000 adult male elephants.
Let's be honest: reusable nappies can be a tough sea change to tackle for many parents. But by interchanging just one disposable to a reusable a day, over the course of your child's nappy-wearing years, you would prevent 912 nappies from going to landfills – about the equivalent of 15 kitchen bins. Not only are they huge space-eaters, they leave a long-lasting legacy: disposable nappies are said to take up to 500 years to decompose.
Guy Schanschieff, founder and managing director of Bambino Mio reusable nappies, sees it this way: "When becoming a parent, you suddenly reassess the way you look at the world and how you impact upon it. Your impact on the environment suddenly becomes more important as you look to the next generation. Using reusable nappies, even some of the time, will help reduce the amount of waste you send to landfill."
It's a family affair
This is a family revolution, so mobilise all the troops to reduce the size of your family's garbage. Younger kids will delight in helping you sort the garbage and recycling and learning what products are made from what materials. It's also a great task for learning colours and counting.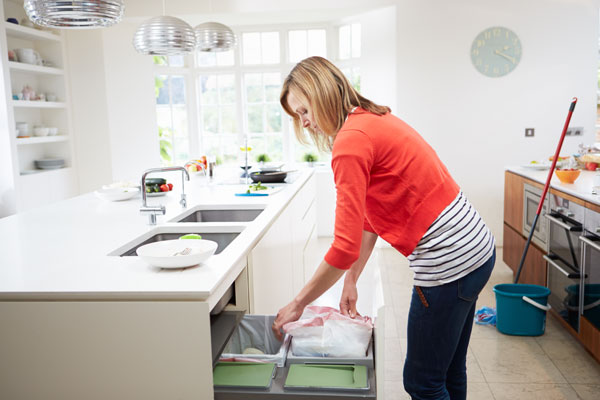 Get the kids' creative juices flowing by allowing them to repurpose items for craft activities or new inventions. You might be surprised to find you have a budding engineer or sculptor in your clan.
Older kids and aspiring Junior Master Chefs will embrace the challenge to invent new dishes from leftovers.
Karen Cannard says, "Waste reduction is a great learning experience for children, not only because it provides them with good organisational skills and an understanding of the bigger picture, but it provides an opportunity to learn other skills that will give them a foundation for life and their education ahead of them – problem solving, creativity and a strong awareness of resource management."
Rachel from Zero Waste Week agrees. "If your children are a bit older, it can be a great family activity to take a food audit. Note everything that gets thrown away, try and work out the monetary value of it. Then, tot it all up and see how much you are wasting. Perhaps you could set a family target of reducing food waste and increasing the holiday fund!"
It's true, slimming your bin should pay off. Switching from disposable nappies can save up to $6,000 for one child alone. Those savings increase, of course, if you can use them for more than one child. Experts say you can easily save $10,000 a year just by being more aware of your food waste and switching to reusable containers instead of disposable baggies. That's enough for a weekend retreat in Macau for the family, or a well-deserved parents-only getaway.
Start today!
Print out this guide and keep it handy for your whole family to follow.
REDUCE
• Get to know your waste. Note the three things that fill up most of the room in your bin and make an effort to reduce them over the next 14 days. Sign up at www.therubbishdiet.org.uk for practical guidance.
• Buy less. Stick to a list when you shop, particularly for food. Every time you're tempted to stray from the list, ask yourself, Do we really need this?
• Serve meals family-style. Instead of serving on individual plates, serve meals family-style, encouraging your kids to take only what they can eat. You'll have fewer food scraps and all the leftovers will be "clean" for anyone to enjoy in the following days.
REUSE
• Ban plastic bags. Make a family promise to stop using plastic bags. Pop reusable bags in your handbags, work bags, school bags and nappy bags so you'll have one on hand whenever you shop.
• Dispense with disposables. Make the switch to reusable products for nappies, wipes and household cleaning items. Start with one or two items if a complete switch seems daunting.
• Master leftovers. Give leftovers a second life and turn them into ingredients for your next meal.
• Repair, don't replace. Before buying a new product, see if the old one can be repaired.
RECYCLE
• Start recycling now. Set up a recycling station in your house and assign recycling as a chore for the kids. No recycling in your building? Try a private recycling service like HK Recycles (www.hkrecycles.com).
• Not recyclable? Don't buy it. Check the packaging on products before you buy. If it's not entirely recyclable, take a second look at the shelf and see if there's an alternative that's waste-friendly.
• Get your vintage on. Try to sell unwanted items before you throw them out. Alternatively, search online for a second-hand option before you head to the shops. A few minutes of Googling will yield several local options, including Seesaw Seesaw, Weekend Upcycling, Hong Kong Freecycle and more.