Reading Time:
3
minutes
Looking to organise some environmentally themed fun for your kids this summer? Then look no further. With some great options for teens who want to make a difference, scroll on to discover our pick of the best outdoor camps in Hong Kong.
Impact Innovation Summer Programme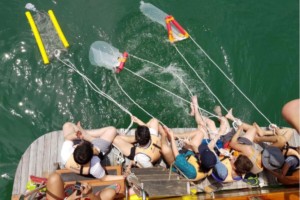 Organised by MakerBay Foundation, a non-profit organisation that encourages youth to use a "maker mindset" to create solutions to resolve social issues, the Impact Innovation Summer Programme focusses on the United Nation's Sustainable Development Goals, which address climate change, environmental degradation, peace and justice. Courses last five days and involve students identifying the problem; then designing, making and testing a solution. There are two themes, Life on Earth and Life on Water. Suitable for age 12-18.
Great for being active …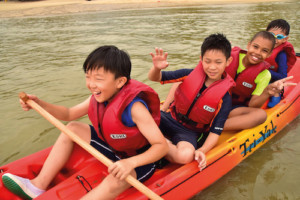 Through activities such as kayaking; climbing; standup-paddling; canyoning; waterfall exploration; coasteering and raft building, students increase their emotional intelligence, learn problem solving, resilience and collaboration – all while having fun in Hong Kong's great outdoors. Taking place in Sai Kung and Mui Wo, there is the option to book for three or five days with each day running 9am to 5pm. The courses are split into two age groups: age 7-11, or 12- 17.
Great for creatives …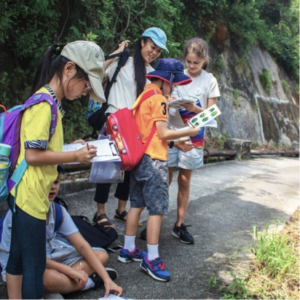 During this three-day adventure children will explore areas of natural beauty armed with a camera and paintbrushes. From plein-air painting in Shek O to nature sculptures and wildlife photography in Tai Tam Reservoir, students will learn to love nature while discovering their creative genius. Suitable for children age 4+ or 6+.
Great for wildlife lovers…
​Venture into country parks and private country areas of Hong Kong to explore the forest. Camps provide children the opportunity to explore and learn about the forest, enjoy free play and generally have fun. This year's theme is "Where the wild things are". The classic story will be brought to life as organisers create a magical kingdom filled with monsters and wild things. The three day camps are suitable for children age 3 to 8. Children under 4 must be accompanied by an adult.
Great for foodies…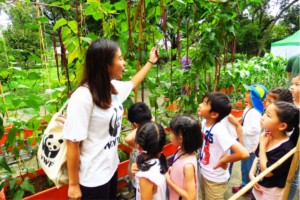 Are you consuming food that's good for you and the earth? Join WWF HK's Smart Foodies programme to learn more about a low-carbon diet through interactive games. Experience the work of farmers in the organisation's organic garden and help foster an appreciation for healthy eating. The course runs for two days and parents join on day 2 for a "naked shopping" challenge at Tai Po Hui Market, a fair trade chocolate workshop and crop harvesting.
Great for getting your hands dirty…
Ark Eden Nature based camps focus on nurturing kids' love of the outdoors, building their confidence and skills through natural play. Surrounded by nature on a hillside in Mui Wo, each day the camp has a different Nature theme. Book for one day, or for multiple days. Activities include waterfall hikes, organic farming, tree climbing, wild cooking and camp fires. Suitable for children age 5 to 11.
Great for girls…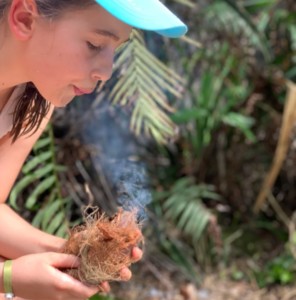 This four day course is designed for girls between 7-12yrs, it offers them the chance to connect with nature and each other through games, walking, bouldering, hiking and bushcraft skills – such as learning to build shelters, campfires, carving & whittling. They will also work on specific communication tools to invite inclusion, understanding, conflict resolution and self-awareness. Everything during the programme can be translated and taken back to all environments, including home and school.
Great for ocean lovers…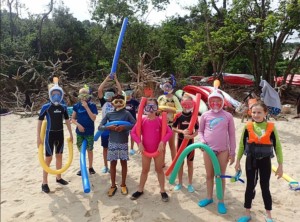 ​The three-day Junior Marine Explorers camp takes children age 6-8 years to explore the fresh water, coastal and island environments of Discovery Bay & Peng Chau, creating an awareness and understanding of our natural wonders. For older children of 9-13 years, the Hong Kong Ecosystem Exploration camp introduces kids to Hong Kong's rich and diverse marine and coastal environments and the wild and wonderful creatures that are found there.
Picture credit to the respective website.
And so concludes our guide to the best outdoor camps in Hong Kong. Be sure to check out our guides to alternative summer camps in Hong Kong. From the theatrical to the academic, there's plenty going on for your get kid to get involved with, whatever their interests may be.
Related articles: