Reading Time: 3 minutesNew mums may be surprised by the post-baby fourth trimester pouch. Even after your baby arrives, you most likely have a squishy midsection. Don't feel down about your deflated tummy. You just grew a human being, after all, and it takes time for your body to heal and recover from pregnancy.
After the baby is born, hormonal changes will cause your uterus to contract and shrink back to its pre-pregnancy state, but it can take six to eight weeks for your uterus to return to its normal size. Cells that swelled during pregnancy begin to release extra fluid, which will eventually be eliminated from your body through bodily fluids.
For the majority of women, it takes months for the pregnancy pouch to 'shrink back to normal' – be patient and remember that it took nine months for your abdomen to stretch in order to accommodate a baby. Breastfeeding helps burn extra calories and also triggers contractions that help shrink the uterus. Exercise will also help you to tone-up and feel better from within.
There are a number of styling tips that can be used to flatter your changing shape.
Silhouette
Disguise that post-baby bump. Try draped styles that cascade over your tummy rather than fitting tightly. A Line shapes, T-shirt dresses and empire waist lines are great options that will flatter your shape without hugging your stomach. Avoid clothes that are a size too big or  not designed for your shape. If your preference is wearing separates, counter balance a billowy or draped top with narrow leg shape for a longer and leaner appearance.
Versatility
Maternity friendly styles will continue to work for your post-baby bump and that's OK. It's good to invest in pieces that can truly be worn during and after pregnancy.  You can always re-work styles according to your changing shape and your preference. For example, a long tunic top can be cinched in at the waist with a belt to add some definition and highlight your waist, which is slowly making a come back. Wrap dresses and empire waist dresses are cut to skim over your post-partum bump while looking stylish and chic.
Shape it!
Try specialist shapewear pieces that include a built-in shaping effect without harmfully compressing your stomach. A shaping vest top with good bust support can be worn under all your tops and dresses to give you that added boost of confidence.
Hemlines and necklines
V necks, boat neck and scoop necklines are flattering shapes for new mamas and help to elongate your neck. Opt for above the knee or maxi lengths – mid calf lengths tend to make you look shorter which you'll want to avoid. Heels may not feel like an option when running around with a baby in tow but try wedged heels or stacked ankle boots to give you a little extra height – it'll make you feel just that little bit more glamorous, giving you a bit more confidence.
Waterfalls and knits
Cascading waterfall knits and coats that you can keep open or tie in loosely around your waist are very flattering. Easy to throw on with comfy treggings and a scoop neck tee, this cut is flattering for all body shapes and looks stylish season after season.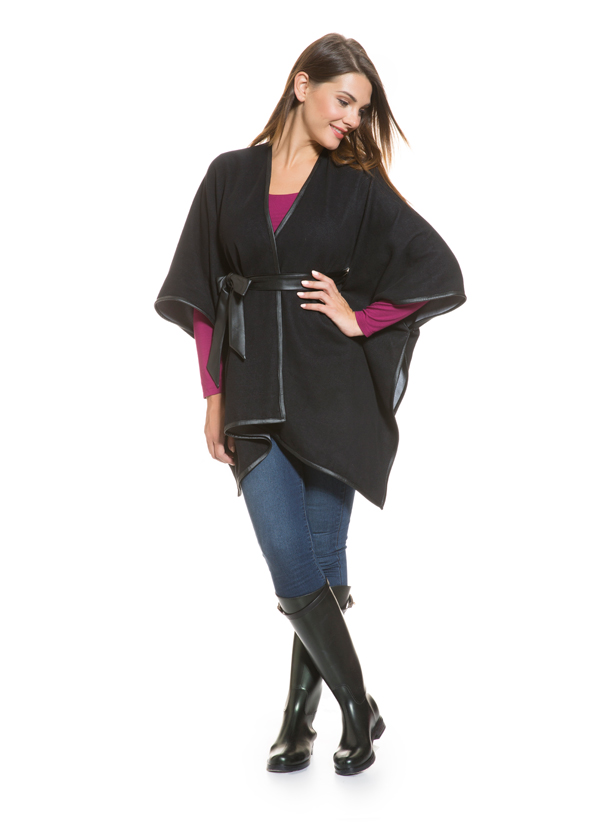 Pair a flattering scoop neckline with jeans, boots and a cape – a plum colour will flatter all skin tones while the cape will look effortlessly stylish for your weekend play dates.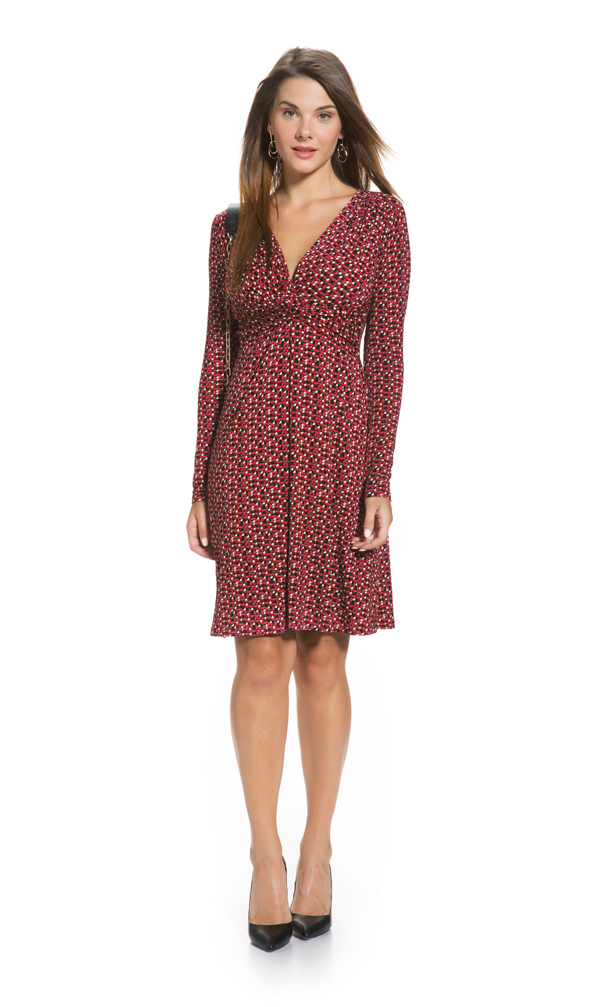 A dress that cuts above the knee with adjustable ties is great for dinner dates both during pregnancy and post-partum. Small prints will help to disguise the tummy and will give you a leaner, balanced appearance while the hemline will help to elongate your legs.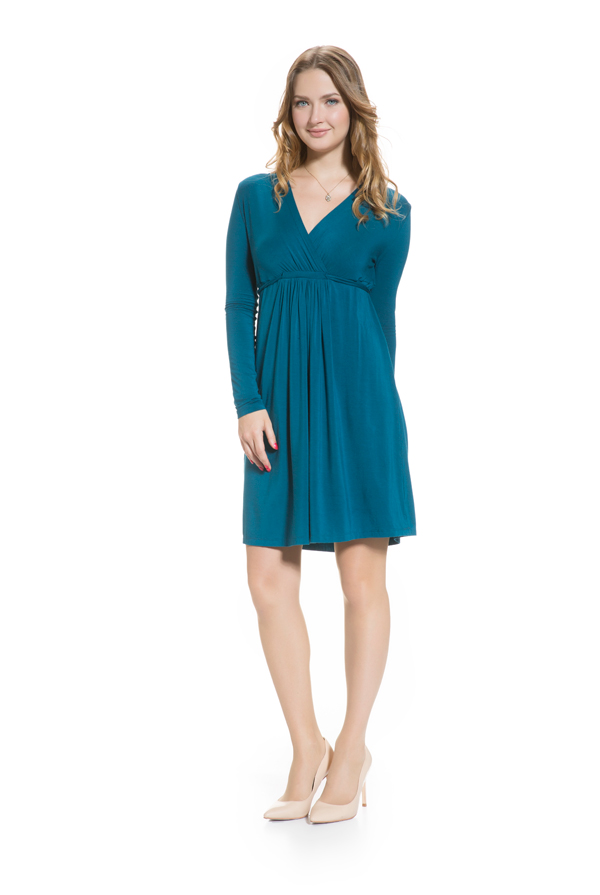 When you're ready to go back to work, try clothes that are draped and do not fit too tighly on the tummy.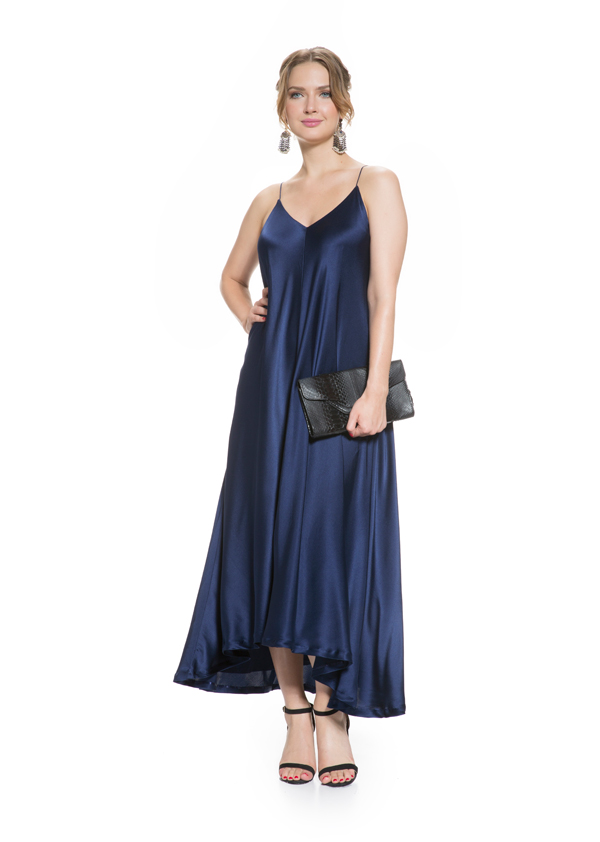 Loose billowy silks are luxurious and divine on. You'll feel elegant and ready for any special occasion without worrying about your post-partum tum!
Breastfeeding mothers need not sacrifice style. With invisible zippers, clever pleat details and easy pull down access, breastfeeding couldn't be easier. Styles with a relaxed fit or gather details at the empire waist are ideal as they help to conceal a post-partum belly.

All images are from the Mayarya catalogue. Mayarya collections are designed to adapt to your changing shape, in gorgeous fabrics you'll want to wear during and after pregnancy. For more personal styling tips or to book a home shopping service appointment contact Michelle Lee or her team at info@mayarya.com. Discover More than Maternity at www.mayarya.com.