Reading Time: 2 minutesPlaytimes talks to Pachamama HK, one of the teams who competed in the Adventure Clean Up Challenge in May. "Environmental issues such as climate change and plastic pollution need to be tackled at a global scale. However small local efforts can have a big impact and trigger major changes in people's awareness and behaviour" says Pachamama HK member Pilar Aguilera.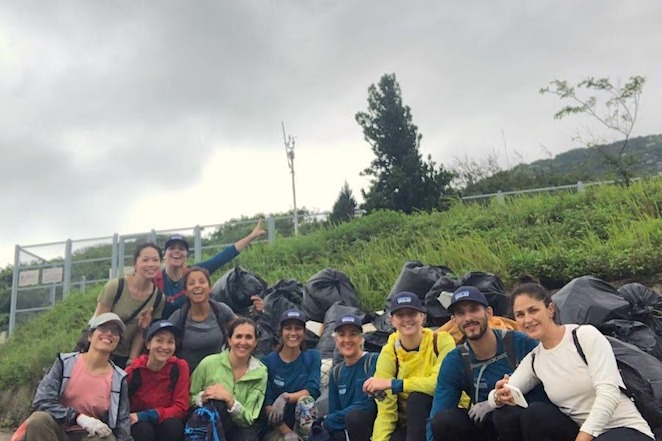 With this in mind the Adventure Clean up Challenge is the first multi-discipline sports competition with a mission to help clean some of the harder to access coastal areas in Hong Kong Island. In April and May, six teams of volunteers and outdoors enthusiasts competed amongst themselves to design and implement a creative and effective strategy to remove rubbish from the six worst-contaminated and hard-to-access sites in Hong Kong while raising awareness in the Hong Kong community.
Read more: The Story Behind Hong Kong Clean Up
The Pachamama HK team were assigned the clean-up of Lap Sap Wan a beach located at Cape D'Aguilar in Shek O. The beach is completely covered by rubbish washed up from the sea including polystyrene, plastic packaging, drinks bottles, fishing nets, thick ropes, fisherman's floats, and old fridges!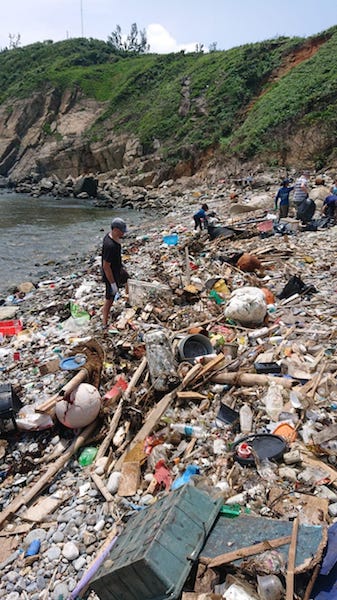 Other volunteer groups had already collected many large bin bags full of rubbish, but had left them on the beach because of the difficulty of removing them. The team organised themselves to clear the path from branches and worked in small chains to carry the bags up the hill to the collection point.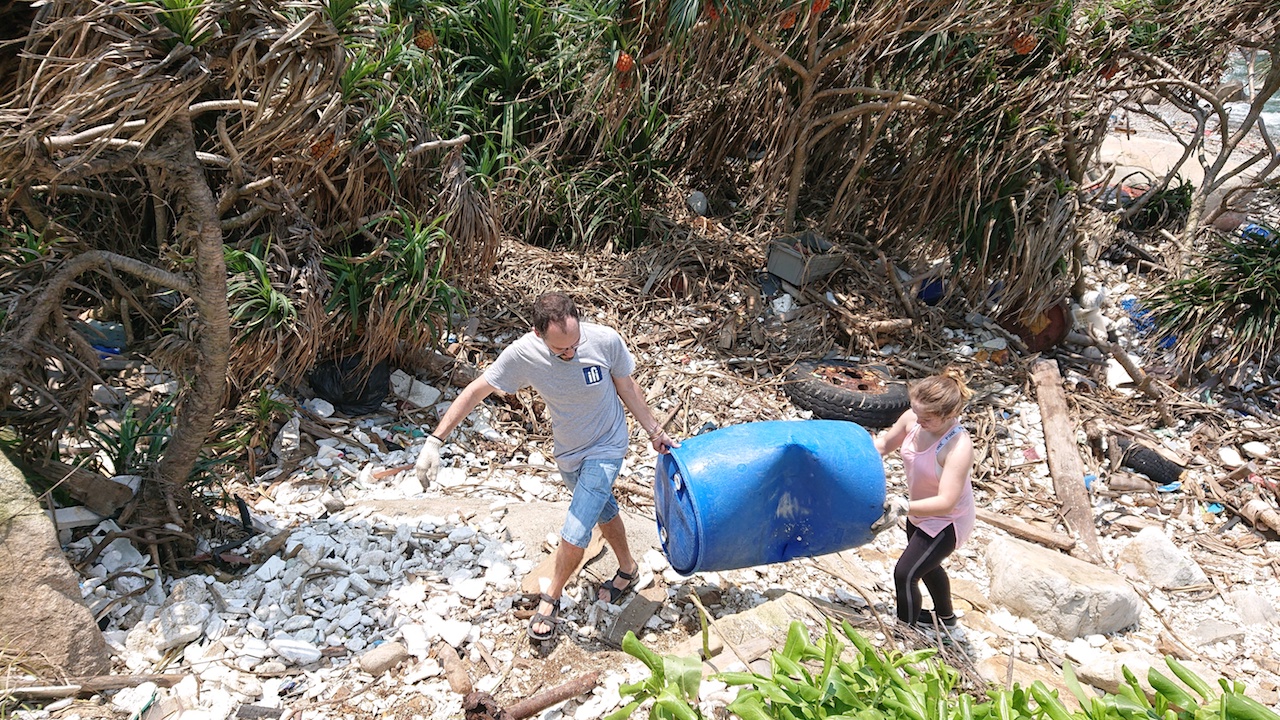 After 4 sessions and with the help of family, friends, colleagues and hikers who were passing by, the team managed to remove 389 large bin bags of rubbish and transported them to the collection point 1 km away.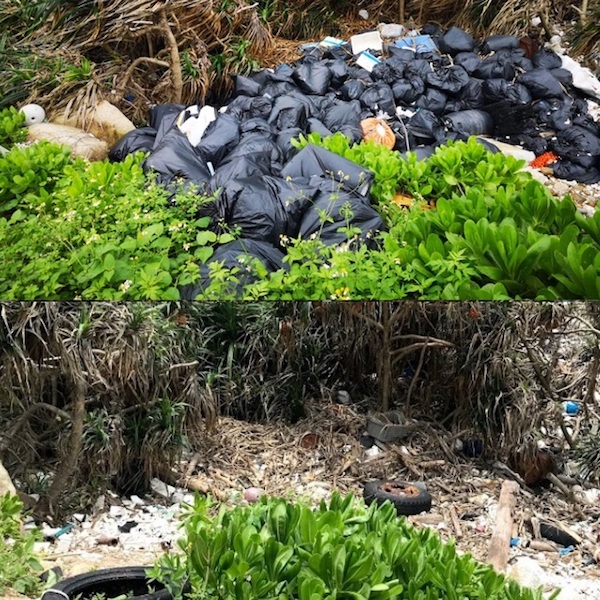 The Pachamama HK team are now discussing how to become more effective in their clean-up work and how to raise awareness in the Hong Kong community.
For more information visit www.adventurecleanup.org and follow @pachamama.hk on Instagram