Reading Time: 6 minutes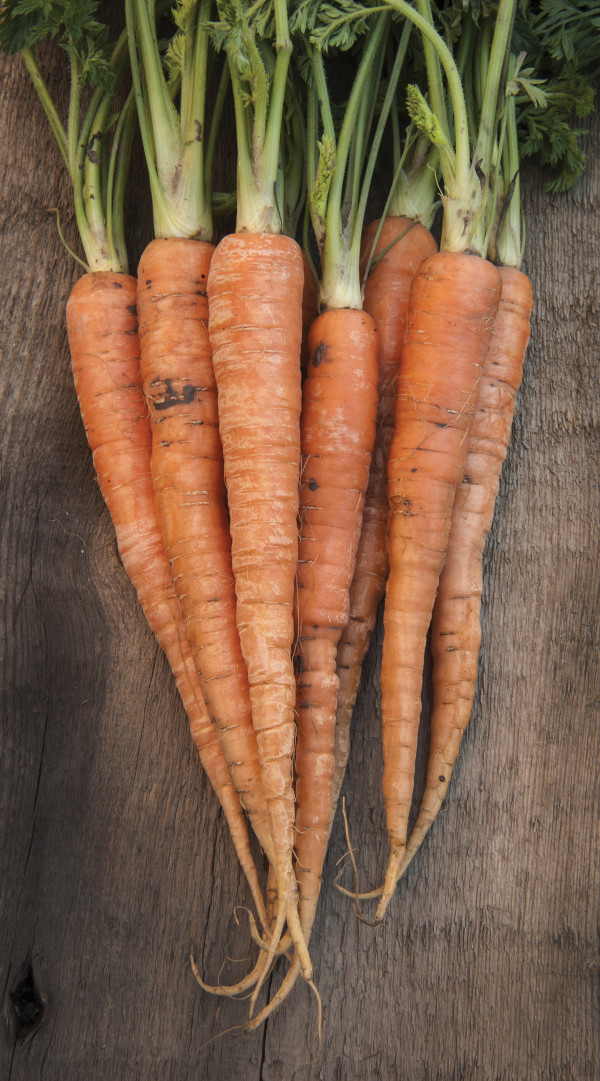 You know you're a certified Hong Kong expat when you start complaining about the cost of groceries at dinner parties. For anyone feeding a family from one of the international grocery stores, after rent, surely one of the largest monthly expenditures is food. At the same time, we are bombarded with scary reports about local food scandals that make us promptly remind our helpers not to buy anything "made in China". This sometimes leads to paying more than $300 for a melon that we can only assume must have flown first class on its journey from South America to Hong Kong.
Families in Hong Kong can be very savvy when they need to accommodate more children in the same living space. But, feeding those extra mouths, including those of additional staff who may be hired to accommodate for more children, is an unavoidable increased cost that expanding families cannot avoid
Owner of Body Balance personal training and a father of five, Mike Maiers, estimates that approximately 50 to 60 per cent of his family's monthly budget goes on feeding the family, which includes two live-in helpers and a nanny.
"We all eat the same meal, no questions asked," says Mike. "And we don't cater for fussy eaters, so if someone doesn't want to eat, they go to bed hungry. I know it sounds harsh, but cooking five different meals would be a logistical nightmare."
To help reduce the stress of daily planning and to organise shopping trips, Mike's family develops a weekly meal plan, which is then displayed in the kitchen for all to see so there are no surprises at mealtimes. He also sources meat from a wholesaler in Hang Hau and produce from a local fruit and vegetable truck that visits some of the large apartment buildings around Hong Kong twice a week.
"I spend approximately $1,000 a week on fruits and vegetables, and I would hate to think what it would be if we did all of our shopping at the supermarkets," Mike says.


Food fright
Conventional advice when it comes to saving on groceries is to "buy local". But there's an obvious reason most of us don't. More than 90 per cent of the produce sold in local markets comes from mainland China.
"I don't ever buy local produce," says mother-of-four Fiona Johnson. "You just have to read about the infant formula debacle and the stories about farmers in China giving arsenic to cattle to make them grow and prevent them from being sick."
But chef Priscilla Soligo, who also is owner of Rawthentic Foods, says that replacing the organic produce sold in supermarkets with locally sourced, fresh organic produce can save a lot of money. For scandal-wary customers, Priscilla says that the only way people can be confident about what they are buying is to do their own research.
"Contact suppliers and ask them how they grow their food and what their certifications are," she says. "Growers, farmers and the smaller organic produce delivery businesses here in Hong Kong really enjoy talking to customers about these things. If you can make time, visit farmers' markets and talk to local growers. This is a great thing to do with the kids."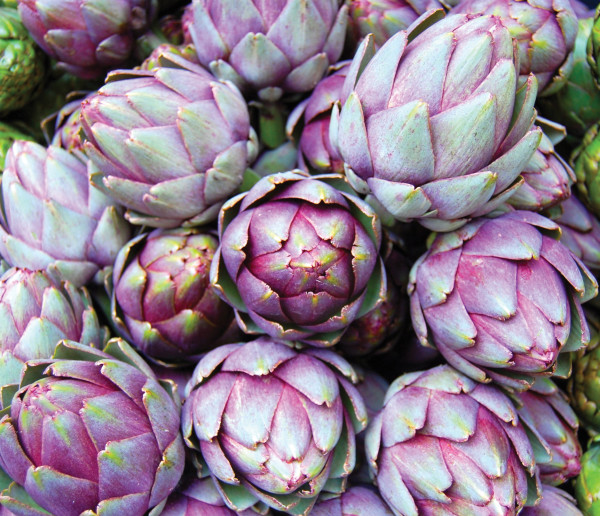 As a chef, Priscilla instantly notices the unmatched quality and flavour of local versus imported produce. She says local, seasonal produce tastes better, is more nutritious and less expensive. Fresh ingredients require fewer preservatives because they don't need to be stored, and eating seasonally is a great way to teach children how different foods grow throughout the year, especially when cooking together as a family.
"Involve children as much as possible when sourcing local foods," Priscilla suggests. "It's so important that we help them to understand how connected they are to their food and how much they can play a part in the entire 'earth-to-table' process. Knowing how to prepare nutritious meals is a skill that will help them throughout their lives."

Field trip
Todd Darling, a ten-year Hong Kong resident and owner of organic produce supplier Homegrown Foods, founded the company on the idea that having safe, high-quality organic food would help increase local consumption and production.
"We personally visit and have relationships with our producers," Todd says. "And we test all of our produce at random every quarter for heavy metals and agricultural chemicals by sending samples from deliveries to an independent testing facility."
Customers are welcome to visit any of the farms that Homegrown Foods sources from. Sometimes helpers even join employers to learn what is available. The company also hosts school field trips, where students have a chance to interact with the farmers and then have a meal at one of the restaurants that Homegrown Foods supplies, such as Posto Pubblico in SoHo or Linguini Fini in Central.
Stretching dollars
Vivian Herijanto, chef and owner of Corner Kitchen and Heirloom Eatery, says that Hong Kong residents might need to give up convenience and shop at several stores when trying to minimise the cost of groceries. She recommends looking for high-quality imported frozen fish, poultry and meat, which, if thawed and cooked properly, won't lose quality.
"You can find a variety of good imported frozen fish fillets in some shops that are much less expensive than the same types of imported fresh fish sold at CitySuper or GREAT," says Vivian, who prefers to buy fresh fish at local markets. "We live in a very crowded, industrial city with a very busy harbour, so of course there's going to be some harmful elements in the water that have gotten into fish or fresh seafood. But I don't think it's going to kill you. Countries like the US and UK have cases of food contamination, too. The local people in Hong Kong have been shopping and nourishing their families with ingredients bought at local markets for as long as we know. They trust their food source."
Stay-at-home father of four sons, Andrew Suan, who is also president of the Hong Kong Children's Skin Foundation, says he discovered an economical way to prepare meat dishes when his oldest son with special needs started to require more iron intake but has difficulty chewing certain foods.
"Look for cheaper cuts of meat, such as beef chuck, short ribs and lamb shanks, and use a pressure cooker," Andrew advises carnivorous families in Hong Kong who are looking for savings. "The pressure cooker helps to slow-cook the meat in less time than you would normally need to cook it to achieve the tender consistency when it just falls apart and is so tasty." Andrew buys meat at Foodtalk, which offers customers a 40 per cent discount on bulk purchases of strip loin, rib-eye and tenderloin cuts. "I usually buy a huge amount from them, and have them cut and pack it into smaller pieces that we freeze and then use for soups and stews."
Vivian also suggests buying in larger quantities and making as much as possible out of each purchase. She'll roast a whole chicken for dinner and freeze the carcass. When she has two or three frozen, she makes chicken stock. She turns vegetable trimmings into vegetable stock, and stale bread into croutons or breadcrumbs. She suggests involving children in as much of this as possible to teach them how to be resourceful with food.
"It's often difficult to involve the children because they're so overscheduled these days, so try to find a specific time each week and get the kids involved," Vivian says. "If you're buying local, trust your judgment. If something looks fresh and smells good, then it probably can't be that bad for you. The McDonald's across the street is the real enemy."

Markets
Organic farmers' markets in Hong Kong take place every week throughout the year: Star Ferry Pier in Central (Pier 7, Wednesdays from 12pm to 6pm, and Sundays from 11am to 5pm).
 Tuen Mun Farmers' Market (Crossroads Village, 2 Castle Peak Road, Tuen Mun – opposite Gold Coast Phase 1 – Saturdays from 10am to 4pm).
Tai Po Farmers' Market (next to Tai Wo fire station, Sundays from 9am to 5pm).
Island East Markets offer goods from local organic farmers, as well as local restaurants and retailers. (Island East Markets, Tong Chong Street, TaiKoo Place, Quarry Bay, Sundays 10am to 5:30pm).
---
Top Tips
Try these ideas to cut your monthly food bill.
1. Review your weekly receipts to evaluate how much you're currently spending, and look for opportunities to switch to less expensive brands or substitute ingredients.
2. Evaluate what homemade food your family likes, trying to avoid recipes that require too many canned or pre-packaged ingredients.
3. Make a weekly meal plan based on seasonal produce.
4. Grow some of your own herbs and produce, if space allows.
5. Visit local farms and markets to find reliable sources for produce where you can buy direct.
6. Reduce your weekly meat consumption, and try to buy cheaper cuts of meat and make large batches of soups or stews that can be frozen in smaller quantities.
7. Choose imported frozen fish instead of fresh imported fish from grocery stores.
8. Replace sodas and pre-packaged foods with water and homemade juices and snacks.
9. Ensure that your helper knows how to select the best ingredients at the best prices.
10. Teach your helper how to avoid wasting food by either freezing or re-inventing leftovers.