Reading Time: 3 minutes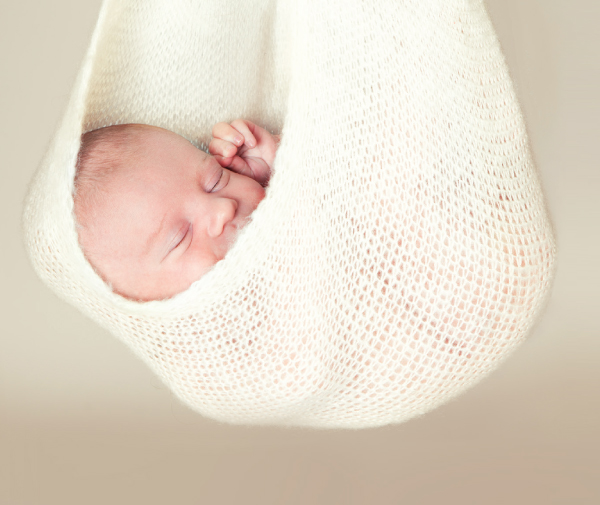 Google "baby home delivery HK" and you'll get a list of companies delivering anything from nappies to organic baby food, but very little information about actually delivering babies at home. This isn't terribly surprising since home deliveries in Hong Kong are extremely rare.
Hulda Thorey, registered midwife and director and founder of Annerley, one of Hong Kong's most established maternity and early childhood centres, is possibly the only midwife in Hong Kong who will willingly perform a planned home delivery.
Unlike in Hulda's native Iceland and other European countries where home delivery is more common, Hong Kong's midwives are generally reluctant to perform a home delivery. Hulda explains that home delivery is not encouraged by the Hong Kong Midwives Association, nor the Nursing Council of Hong Kong. And, if they're performing a home delivery, most midwives would prefer the back-up of a physician in case of unexpected complications. However, such back-up is extremely difficult to get, partly because of insurance restraints, and partly because of time constraints of medical professionals.
Logistical challenges
Hulda is well-known for her passion for natural birth, but even she views home births here with caution as Hong Kong poses some special logistical problems. "In the rare event of an emergency, you have to consider that transport can be a problem since ambulances and ambulance staff are ill-equipped and under-trained to handle emergency situations," says Hulda. 
"Location must also be a consideration – even down to the size of the lift, as you don't want to try to squeeze a woman on a gurney, in the throes of labour in an emergency situation, into a tiny lift."
Hulda describes her ideal candidate as a healthy mother with a healthy pregnancy, who is on her second or third delivery, who is considered low-risk, who has good home support – and who lives near a hospital. Hulda says: "I would also want to be sure that she had realistic expectations so that there wouldn't be any resistance if we did need to transfer to a hospital."
If a birth does go well, the Immigration Department is the next hurdle, as they are particularly demanding with their requirements to prove that the baby was indeed born to a particular mother, and in Hong Kong as claimed. "You need two witnesses to the birth, usually the husband and the midwife," Hulda says. "It is a myth that a police officer is required to attend a planned home delivery. This is only mandatory in an unexpected home delivery when an ambulance is called for."
However, the birth has to be clearly documented with a set of before, during and after photographs showing, amongst other things, the umbilical cord connected and the delivery location.
Low overhead
Besides a camera, surprisingly little equipment is required for a planned home delivery. Hulda's midwifery bag contains such things as a clamp for the cord and, of course, disinfectant, but also equipment that may or may not be required such as a transcutaneous electrical nerve stimulation (TENS) machine for pain management, tools for administering stitches, a suction pump, and oxygen for the baby. In addition, some mothers may choose to rent a birthing pool. In that case, a liner would be required – and possibly a change to the plumbing.
Hulda does not arrive dragging cylinders of nitrous oxide nor vials of tranquilisers. "I've rarely found the need for further pain relief in a home delivery beyond the TENS machine, water, hot packs, massage and a little more TLC than usual," she says.
For mothers looking for a homely environment in which to experience the birth of their child, the options in Hong Kong can seem frustrating. Private maternity beds are over-subscribed, home delivery is discouraged and, while thoroughly professional, government hospitals cannot offer customised care. Hulda says: "This is where the role of the midwife is so important in Hong Kong. We can help mothers manage expectations and make the most of their delivery, wherever it takes place."