Reading Time:
2
minutes
There is an old Chinese proverb "To learn a language is to have one more window from which to look at the world." Hong Kong Institute of Languages (HKIL) can help you can add several windows. Top-up your language skills with HKIL!
Founded by Dominique and Christian Chasset, HKIL has been teaching languages to Hong Kong's families, corporations and schools for 34 years; enriching the lives of the students who attend the school for a variety of reasons, be it to learn or improve a second language, to prepare for language examinations, to meet professional job requirements, or simply to enhance their personal lives.
Teaching English, French, German, Spanish, Mandarin, Cantonese and Japanese, HKIL's teaching approach incorporates multimedia learning and oral communication skills and makes learning engaging and interesting. Courses are 100 per cent face-to-face and are taught by qualified native speakers. The learning mode is either private classes or small group classes of up to eight students. Tailor-made private lessons for students with specific language goals can also be arranged.
There are courses for beginner level to advanced level, for teenagers and adults. And for younger learners the company has two subsidiary education businesses – HK Kidz is dedicated to teaching languages to children between four and 12 years of age, while HKIL Training Solutions provides bespoke language training solutions to schools.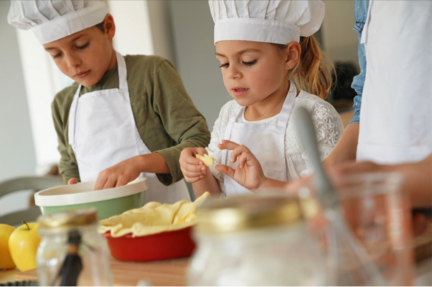 HK Kidz offers children a fun and engaging way to improve their language skills, focussing on positive reinforcement to boost the child's confidence. Dedicated language camps are run over school holidays (such as Easter, Summer and Winter) with children encouraged to be actively involved and to speak as much as possible. Holiday camps are culturally enriching, with children learning about key aspects of the country's culture through language-based fun and educational learning activities. Courses can also be arranged for the whole family to enjoy together.
HK Kidz also develops specialised children's language programmes, one of which is a new French Foundation Programme for Children – a culturally enriching programme structured into four modules of four one-and-a-half hour lessons that can be taught as an extracurricular activity. Specifically designed for children aged four to six years and seven to 12 years, the programme teaches basic French and enhances learning by highlighting aspects of the French culture, such as festivals, cuisine, iconic places and famous artists. At the end of the course students can progress to Beginner 2 Level, which can assist children with their applications to respected Primary Schools that teach French as an optional language class.
See also: Hong Kong Institute of Languages New French Foundation Course
The HKIL Training Solutions side of the company has 34 years experience in teaching the staff of many of Hong Kong's largest and most prestigious firms. They also provide language teaching to schools. The in-school programmes include courses in English, French, German, Spanish, Mandarin, Cantonese and Japanese. Schools can choose from a full range of services including language assessments and benchmarking, language courses, including examination preparation, at all levels from total beginner to advanced.
With so many strings to its bow, Hong Kong Institute of Languages is well-equipped to help anyone learn a language – no matter their age or level and whether it's to add new windows, or just to polish an existing one.
Campuses are located in Central – 3/F (children), 6/F (adults) Wellington Plaza, 56-58 Wellington Street and Wong Chuk Hang – 306-307, Level 3, One Island South, 2 Heung Yip Road.
To find out more call 2877 6160 or visit www.hklanguages.com
In partnership with Hong Kong Institute of Languages