Reading Time: 5 minutesGoing on safari with the kids is not only doable, but recommended, writes Laura Miller.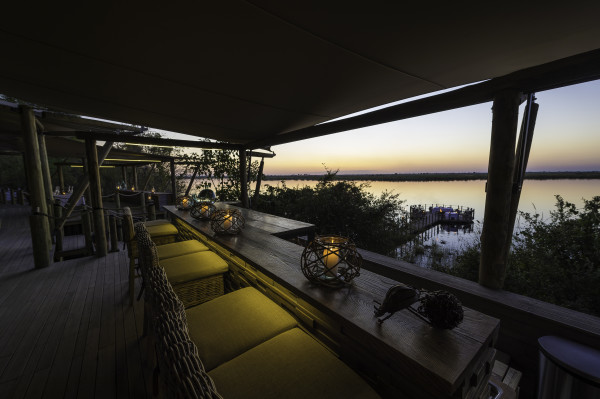 Look at the lion spoor, Mummy!" says my three-year-old son. Sure enough, there it is. The clear imprints of a lion's paws tracking their way across the soft, brown play-dough he's been occupied with for the last 30 minutes. I pass him a plastic tiger and it's immediately rejected: "There are no tigers in Africa, Mum."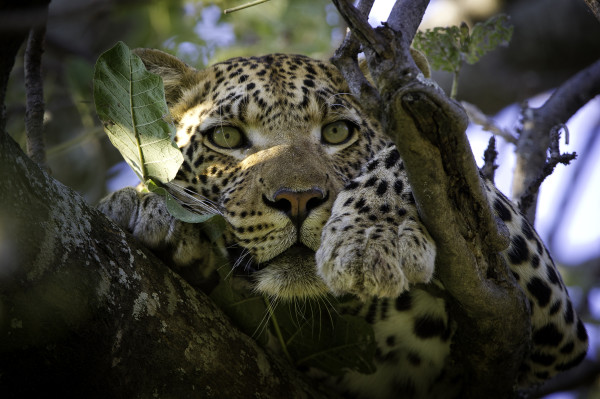 Indeed there are not, but there are more than enough other fascinating and equally endangered creatures in the vast tracts of pristine wilderness Africa is famed for, including the continent's legendary Big Five (lion, elephant, leopard, buffalo and rhino). It's been a good few months since we encountered them on safari in South Africa and Botswana, but they clearly made an impression. Enough so that even the concrete-preserved hoof marks of Sai Kung's cows, spotted when hiking out to Tai Long Wan Beach, are regarded as 'spoor'.
Often considered as more of a honeymoon adventure, going on an African safari makes an ideal family holiday. Offering educational experiences aplenty, safaris also provide family time away from electronic distractions (although Wi-Fi is becoming increasingly common – a fact most safari lodges and camps avoid sharing with their guests to preserve the back-to-nature, device-free atmosphere). Another factor is malaria – or the lack thereof in many areas of South Africa and Botswana. (A short course of Malarone paediatric tablets gives peace of mind to worriers like me). And surely parents are the most qualified early risers in the world. If you're going to be woken by your children at the crack of dawn, why not make the most of it?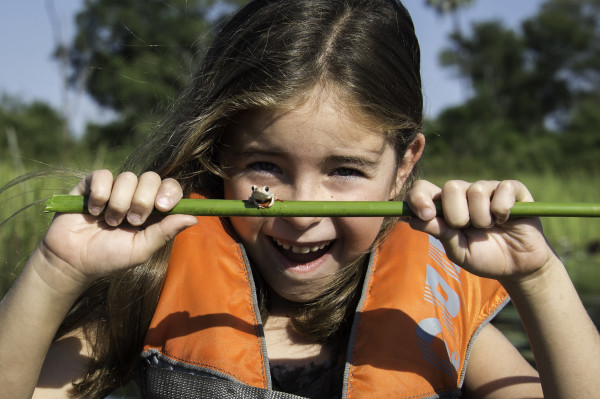 Sunrise
Daybreak is magical in the African bush. You wake with a sense of anticipation, almost as chirpy as the birds all around, and definitely as alert after being served a strong cup of coffee with a traditional rusk to dunk on the side. Wildlife is most active at dawn and dusk, which is why game drives usually bookend your days on safari. Heading out into the morning mist in an open-topped vehicle in winter (April-August) is bracing to say the least, but seeing your children's red cheeks and glowing eyes – they're about to witness something National Geographic-worthy – makes it utterly pleasurable. Winter is the best time to go on safari in South Africa's Lowveld region and Botswana's magnificent Okavango Delta, as while nights are cold, days are sunny and warm (often up to 25C), the rainy season has passed and mosquitoes are rare.
Your first impala, poised for flight in a shaft of golden light, will warrant a hushed stop of the vehicle by your patient guide. As the mechanical rumble dies and the sounds of the bush – a hum of life more sensed than heard – come alive, you'll become aware of just how much wilderness there is around you. Set within game reserves or national parks and accessed only by dirt tracks, most lodges or camps are situated well away from civilisation, and this landscape really is as old as time itself.
Often grazing alongside other plains game such as zebra and wildebeest, impalas will soon be something you drive past in search of other more elusive wildlife. Although never forget that something might just be eyeing said impala for breakfast: a cheetah with two hungry cubs to feed; a lone male leopard ready to drag his kill into a tree to thwart a cackle of hyenas; a pack of wild dogs – their painted flanks heaving as they leave just the horns in 10 minutes flat. The possibilities are endless which is what makes the safari experience so addictive: No one will ever experience what you experience – every game drive is unique.

Midday
A morning game drive lasts as long as you want it to, but it's always rounded off with a delicious brunch back at camp. (Gourmet fare is the norm on safari.) And then the day is yours to play with. Most safari destinations offer swimming pools – usually with exceptional views. You won't encounter a hippo taking a dip, but you might well be able to watch one wallowing in a water hole nearby while you take your own mud-free version. Gyms and spas are also generally a given.
Many lodges and camps, including those run by Wilderness Safaris such as Seba Camp, DumaTau and Vumbura Plains, offer an inspired and complimentary 'Bush Buddy' programme. Designed to inspire a love of nature (and give parents some well-deserved time off), this programme pairs children with a dedicated and highly-trained mentor for the duration of their stay. Daytime activities include nature walks, tracking lessons, bird and animal call identification, treasure hunts, painting with natural dyes, and making pizzas in abandoned termite mounds. In the evenings children can enjoy frogging, night drives, dancing, drumming, stargazing and storytelling. All activities are supervised by the Bush Buddy and tailored to age, ensuring no bored teens wishing they were rather at the mall.
Being surrounded by such natural beauty and majesty is a luxury in itself, but many safari lodges and camps take luxurious to another level entirely. The Okavango Delta in particular is home to some of Africa's most sumptuous safari destinations. Owned by Paul Allen of Microsoft fame, Abu Camp has just six permanent tents – each a private haven of comfort and impeccable taste – as well as access to a trained herd of African elephant. Baby Naledi stole my heart and herd leader, Cathy, my breath as she carried me through the bush on her back at sunset.
Experiential luxury is at its finest surrounded by the waterways of the Okavango – whether you're being poled past a lone giraffe in a mekoro (traditional canoe) or watching a movie beneath the stars – sofas set on carpets, popcorn cooked over the coals and hot water bottles at the ready – just for a few hours, just for you.
As different camps offer different experiences, safaris usually combine stays at several camps. It is advisable to let an experienced travel specialist such as Robert Mark Safaris (www.robertmarksafaris.com) arrange your itinerary (at no extra cost) as Africa can be challenging to deal with from afar.



Sunset
A sundowner is Southern Africa's term for a sunset drink. Whether your tipple of choice is champers or a G 'n T, you'll enjoy it out in the wild on your evening game drive. As the heat of the day dissipates, predators get ready to prowl and prey to shake off their afternoon languor. Chances are, you and yours will also have taken a nap and now, as the cooler air heralds the coming of night, anticipation will again set your pulse racing.
We leave camp and within minutes, come across a pride of 12 young male lions, bellies distended from an earlier zebra kill. They barely register our presence as we inch towards them through the bush. We stop a safe distance away – about 20 metres – and our daughter practices her fledgling counting skills. And then they're moving off – we don't know why until suddenly our vehicle is surrounded by a herd of 200 grazing buffalo. As the stragglers finally disappear into the trees and the last pink streaks fade into stars, we finish our drinks and head back to camp. A fireside dinner awaits and the chance to relive the sightings of the day. Our kids eagerly share with other guests our lion and buffalo encounter and this morning's sighting of a honey badger. They have absorbed and come to own their parent's excitement at seeing this fierce and rarely spotted creature. I think of a quote accredited to Chief Seattle and am so glad they are experiencing this all with us.
"Humankind has not woven the web of life. We are but one thread within it. Whatever we do to the web, we do to ourselves. All things are bound together. All things connect." On safari this truth is patently clear.