Reading Time: 4 minutes
Everyone is desperate for a vacation right now – Royal Caribbean has answered our prayers with their "cruisecation" offering. While travel may still just out of reach (for now), it doesn't mean you can't enjoy a fabulous holiday in a unique location. Hop aboard Asia's newest, biggest and most innovative ship – Spectrum of the Seas – and create memories of a lifetime. You'll find innovative entertainment activities for all ages, an adult-only deck lounge, a world-class spa and panoramic views of the ocean atop the world's tallest viewing deck at sea. It's a distinctive resort at sea with something for everyone in the family to enjoy.
Enjoy a 4-night cruisecation starting at $599 per person per night. Royal Caribbean is also offering a buy-1-get-1 deal on all its Cruise to Nowhere tickets!
You'll get a $1,950 credit per paying ticket that you can use onboard for dining, activities and spa treatments!
Other highlights of the Cruisecations include:
Awesome facilities for kids, including bumper cars, basketball and ping-pong
Waterslides, water cannons and fountains at the pool
Bungee trampolining
Luxurious spa treatments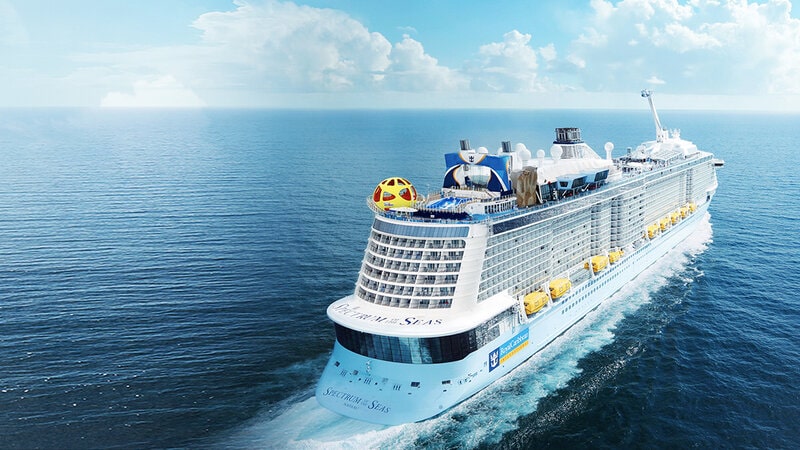 Onboard Activities
Spectrum of the Seas has amazing facilities for children of all ages, including Seaplex, the biggest indoor active space at sea, which features the first ocean-top bumper car track, popular Olympic sports like archery as well as ping-pong, basketball, and more. Some activities even have professional coaches on hand to encourage kids' interest in sports. Check out Splashaway Bay's colourful waterslide, water cannons, fountains, and pool for a day of amusement at sea.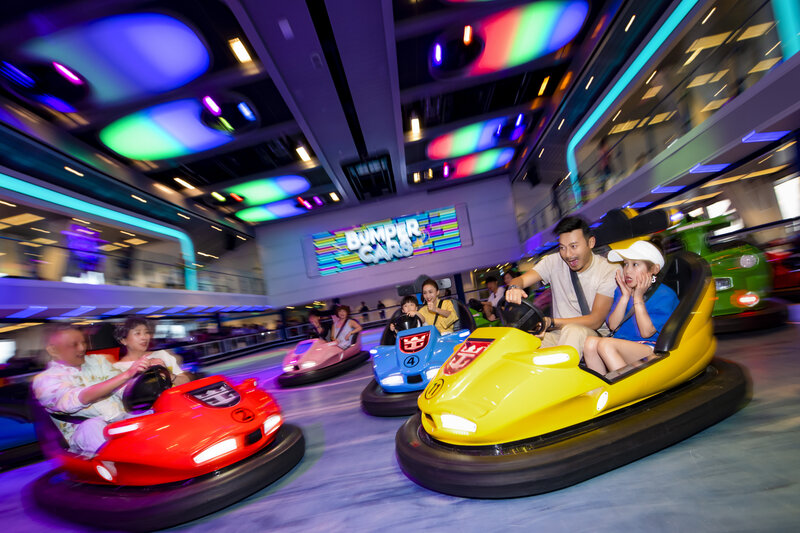 For the more adventurous at heart, this ship features a host of adrenaline pumping activities. Spectrum of the Seas is home to Asia's first Sky Pad, a combination of Virtual Reality and bungee trampolining. How cool is that? Or try out RipCord® by iFLY and experience the rush of flying mid-air. For a truly stunning view, admire the vastness of the sea atop the North Star, a Guinness World Record holder for "Highest Viewing Deck on a Cruise Ship". North Star takes you 300 feet in the air above the sea in a glass capsule, offering a full 360-degree view.
If all that daring activity has you feeling drained, relax your body and mind at the Vitality Spa where you can indulge in a massage or beauty treatments with a stunning view. After you're fully relaxed and pampered, soak up the sun, gaze at the stars, or quietly catch the last rays of light on the lounge deck then order a cocktail poured by robot bartenders at the Bionic Bar – the perfect end to your day.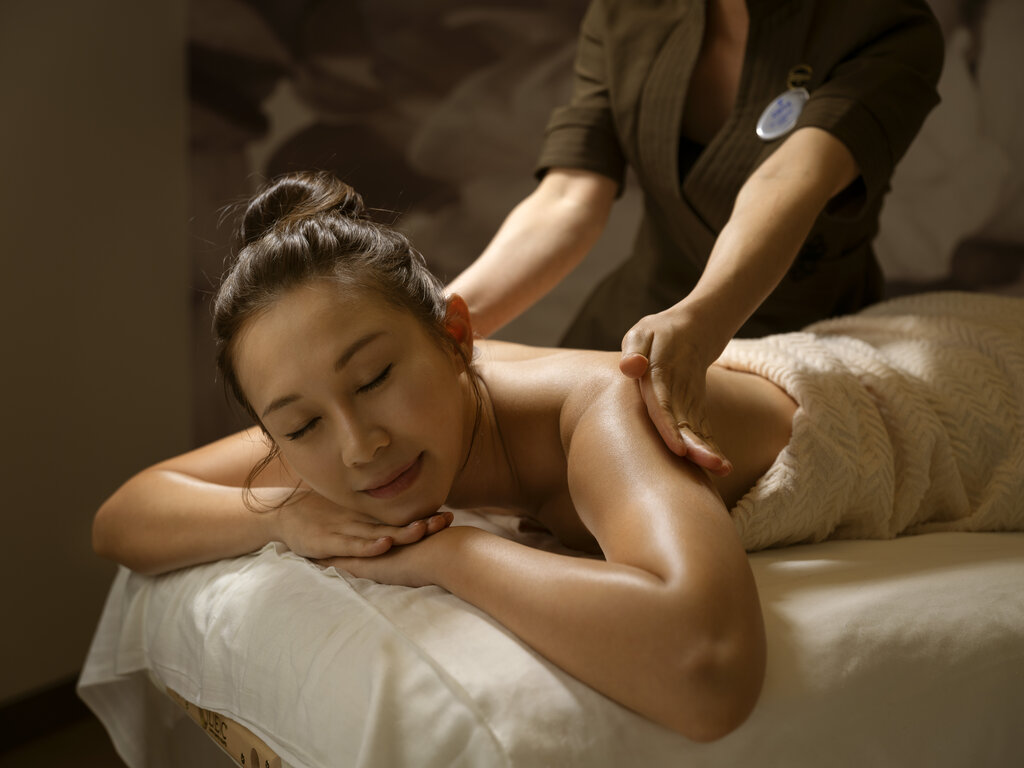 Themed Cruises
Themed cruises take place through the months of October and November. The Royal Caribbean Arts on the Ocean Cruisecation runs for four cruises in October and features Art Master Classes, with famous artists teaching guests how to turn their cruise memories into works of art and photography. 
For an exclusive wine and dine experience, guests should join one of Wine and Dine Festival Cruises running in November. Dine at a different restaurant each night, experience a six-course wine pairing menu at the Captains table, visit one of four Time Traveller theme bars, or enjoy bottomless beverages with one of the drink packages.
Cuisine
On board you can enjoy up to 19 different international cuisines. Families are invited to check out Splashaway Café with its fun décor or Sichuan Red for authentic Sichuan food and hot pot. For a romantic dinner for two, consider a specialty restaurant such as the Chops Grille American steakhouse, seafood, sizzling plate Teppanyaki, or surround yourself with beautiful views at the Two70 Café.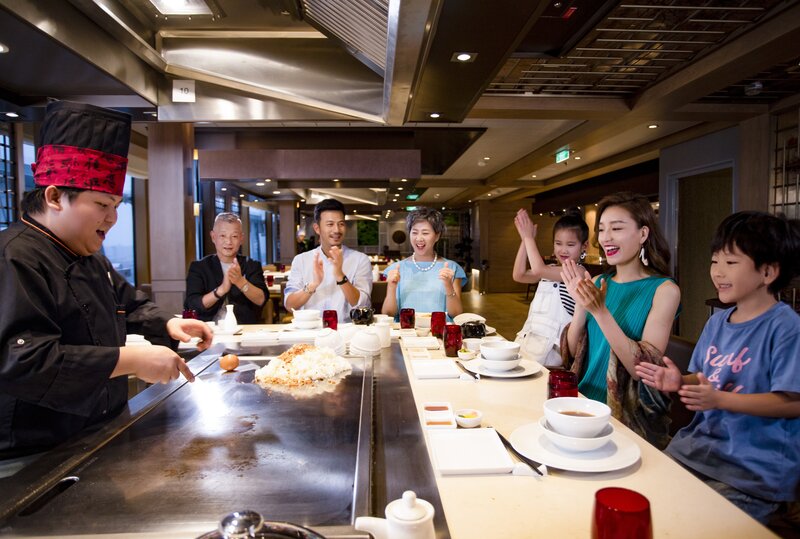 Accommodation
Chilling in your cabin can make for valuable and enjoyable family time too. The Spectrum of the Seas offers ocean view room options throughout the entire boat, showcasing spectacular open scenery. The ultra-private Royal Suite Class occupies the 13th-16th floors, with different Royal Suites for Star, Sky, and Sea Class members. Exclusive concierge, dining, VIP entertainment services, and Royal Genie cater to your special requests and arrangements such as birthday and anniversary party planning. 
Traveling with the whole family? Spectrum of the Seas has the exclusive Ultimate Family Suite, designed specifically for large families. The spacious 2,000 square feet suite includes:
a hot tub facing the ocean
a 3D surround sound entertainment room where the whole family can sing karaoke, play video games, and spend quality time together
There's even a slide that goes from upstairs to downstairs, turning your suite into a private family playground!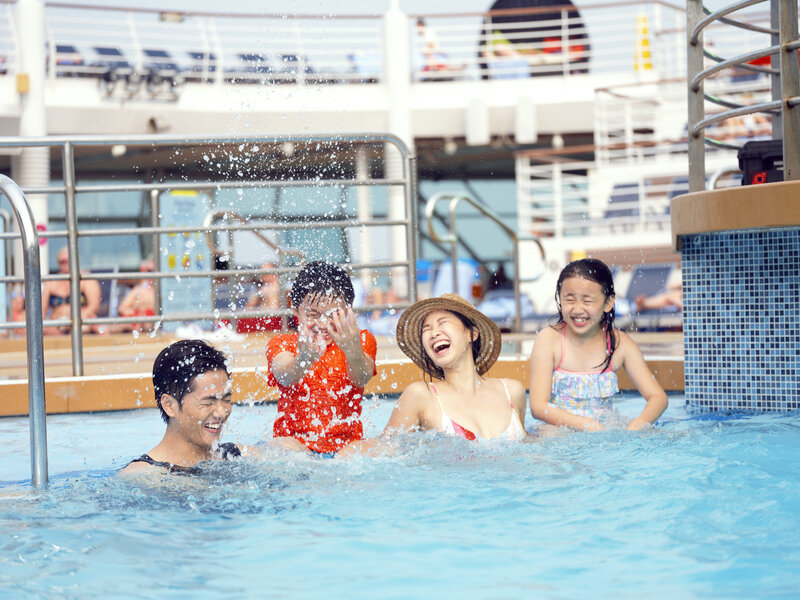 Health Measures
Royal Caribbean continues to liaise closely with Hong Kong's health and tourism authorities to comply with the official anti-epidemic measures. Bookings will be limited to no more than 50% of the passenger capacity and all passengers must show a negative COVID-19 PCR test prior to boarding. Also, all guests above the ages of 16 must be fully vaccinated and this will apply to guests above 12 years old by Friday, October 15 2021.
Additionally, enhanced and more frequent cleaning of rooms and facilities on board will be applied.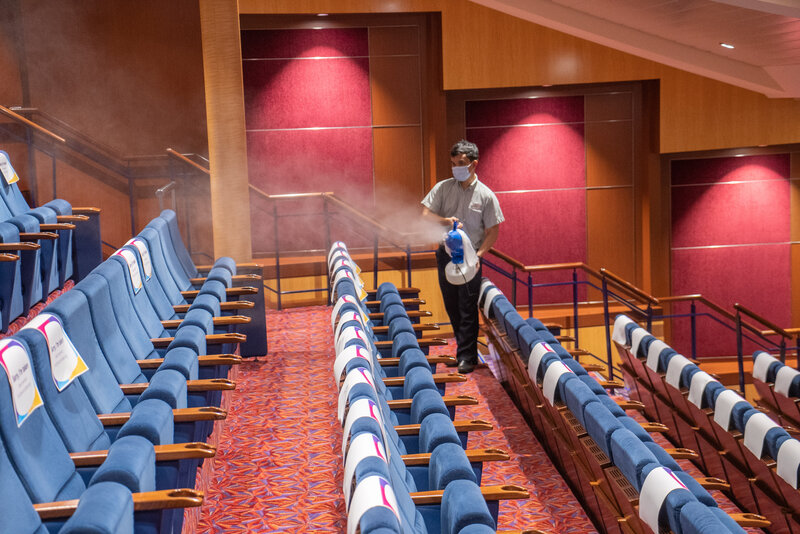 To help create more "touchless" experiences, Royal Caribbean developed a smartphone app so travellers can handle boarding procedures, submit health certificates, view a virtual safety demonstration, receive important information, view a deck plan of the boat, look at menus, make dinner reservations, or book tickets to shows, etc. 
How You Can Book A Cruisecation With Royal Caribbean
Hong Kong residents gain access to an exclusive Cruisecation entertainment experience and members who subscribe to the Royal Caribbean e-newsletter will receive a USD50 Onboard Credit for purchases on cruises booked during their birthday month. Club members get an extra 5% off for bookings within the specified period. To book your voyage on the Royal Caribbean, check out their website or reach out to their travel consultants on WhatsApp for immediate booking assistance.
Book your holiday on or before 31 October, 2021 to be assured maximum flexibility in your plans with Royal Caribbean's "Cruise with Confidence" program, which allows for changes and cancellations up to 48 hours before the cruise sets sail. A Future Cruise Credit is offered in case of cancellation and is valid for bookings on or before 30 April, 2022 for sailings departing before 30 September, 2022.
Related articles: