Reading Time:
4
minutes
Just as we get our kids back into school, here comes the mid-term school holidays. Looking for some fun things for your kids to do during the break? Check our October School Holiday Camps in Hong Kong. 
Not all class providers have published their camp details yet. Bookmark our page and keep an eye out as we update our list with the best October School Holiday camps in Hong Kong. There's something for everyone!
Malvern College Pre-School Hong Kong October Camp
Join Malvern College Pre-School Hong Kong for an exciting multi-activities camp during mid-term break! 
This fun and educational camp provides the perfect opportunity for your child to develop their English language skills in a lively and engaging way while being active and creative! The programme includes a range of diverse activities, like Arts & Crafts, Drama, Reading, Interactive Story-telling and Active Movement, with four different activities offered each day. The camp will run on 11, 12, 13 and 15 October from 9am to 12pm at both MCPS campuses Island West in Sai Ying Pun and Coronation Circle in West Kowloon. 
Find out more information about the camp here. Sign up for the camp here.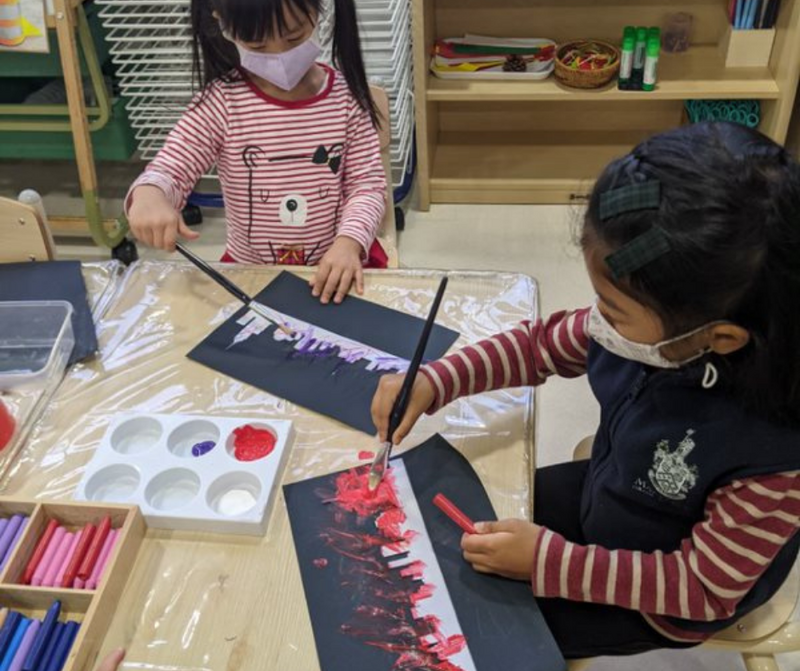 Minisports dedicated team of professionals will be coaching multiple sports – rugby, football, tennis and basketball- at camps across a number of locations this mid term break (suitable from ages 1.5-9 years). Contact: 9220 8227, 6183 7084, Info@minisport.hk. 
Check out: Our Ultimate Guide to Sports in Hong Kong
Enrolment for October 2021 half-term camps is now open! Choose from YouTube Production, Fashion DIY Clothing, Music Production, and Digital Photography. The camps are capped at 4 students, on a first-come-first serve basis so its best to book soon. Suitable for ages 5-10+ years. Prices start from $3950. Address 5/F Gough Plaza, 33 Gough Street Central, Hong Kong, info@lifelonglabs.org.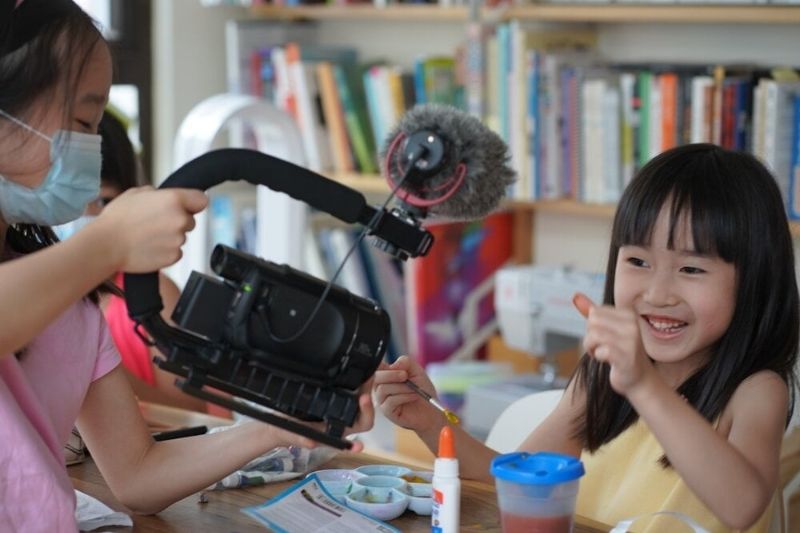 Ark Eden's nature based camps focus on nurturing kids' love of the outdoors, building their confidence and skills through natural play. Surrounded by nature on a hillside in Mui Wo, each day the camp has a different nature theme. Book for one day, or for multiple days. Activities include waterfall hikes, organic farming, tree climbing, wild cooking and camp fires. Camps are suitable for children age 5 to 11 with prices ranging from $670 – $750 per day. Address: 11 Tung Hang Mei, Mui Wo, Lantau Island, Hong Kong, Contact: 2988 5355, info@arkedenonlantau.org, www.arkedenonlantau.org.
You may also like: The Best Outdoor Camps in Hong Kong
At Backyard Gang every day is planned to include loads of activities, games and socialising. Camps often include a beach session, an active session and an adventure or two! Suitable for Ages 3-9 years. All October Camps will run in small groups, and spaces are very limited. To register your interest complete the following form.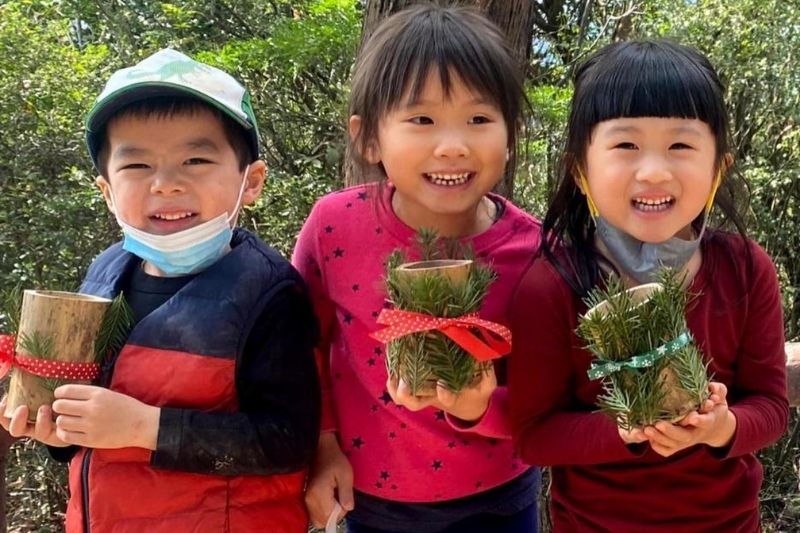 Treasure Island is offering Autumn Adventure Camps for children, promising a unforgettable fun and personal development programme through a series of adventures. Activities include; hiking, gorging, kayaking, and coasteering. Early bird prices start from $4480 and are suitable for 5-16 year. Address: Pui O Beach, Lantau Island, Contact: inquiries@treasureislandhk.com, (852) 5236 7016
See also: Water Safety For Children – How to Keep Kids Safe
Register now for the MAD October camp with Edstart. An action packed week of fun and entertainment, offering children the chance to explore a host of activities, build lasting friendships and learn lots of new skills. Suitable for ages 5-13 years, in Sai Kung and Clearwater Bay. Contact admin@edstarthk.com or register your interest here.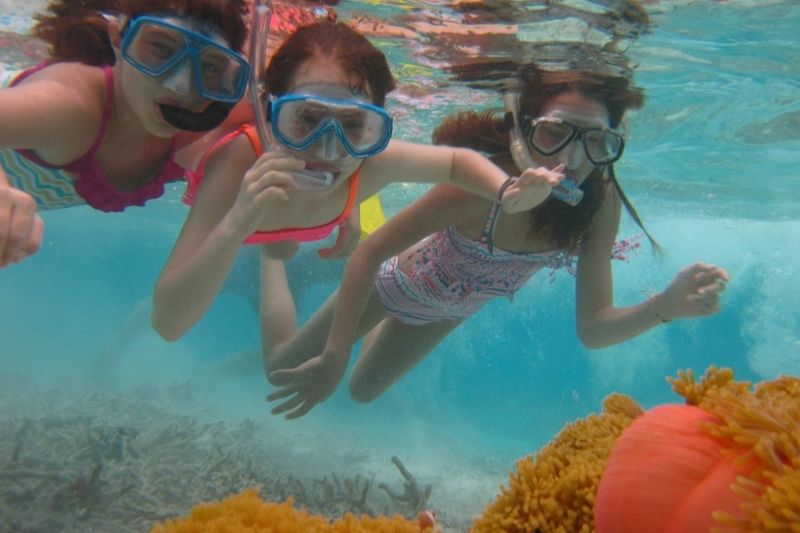 YWCA host a number of fun camps catering to a variety of ages and interests. Whether you are interested in drama, music, art, cooking, martial arts, sports, sciences or want to improve your phonics skills, they have something for everyone!  
Choose from swimming, football, gymnastics, tennis, basketball and fencing clinics or multi-sport camps. Try Drama & Communication, Reader's Theatre, Spanish or Coding during the holiday. There is something for everyone with ESF camps. Suitable for ages 3–15 years and taught by specialist coaches focused on learning, skill building through games and developing love of the sport. Visit their website for more info.

More Camps Coming…
Some of the our favourite children's camp providers will announce their schedules in due course. Keep an eye out for some mid term fun during the October School Holiday in Hong Kong!
Hong Kong Ecosystem Exploration – Living Oceans Education offer exploration programmes suitable for children aged between 6-12 years. Get introduced to Hong Kong's rich and diverse marine and coastal environments, learn about the importance of these local ecosystems, and how they are facing many threats and the importance of conservation. Visit their website for more info.
Learn With Dragonfly – Dragonfly offer a range of camps from 2-5 days, in various locations, like Mui Wo and Sai Kung. Children embark on a journey of self-exploration amid the natural beauty of Hong Kong. Learning a number of skills, like leadership, how to collaborate with others and overcoming adversity together to name a few. Activities include kayaking, snorkelling, canyoning, coasteering, climbing, mangrove exploration and tree investigation. Visit their website for more info.
You may also like: Guide To Water Sports In Hong Kong
Gaia Girls – Adventure filled days designed to bring girls into connection with the natural world and their innate Wild Wisdom through bushcraft, earth skills, Nature Connection, expanded awareness and presence. The girls learn how to carve, tend to fire, delve into ancient stories & weave magic from plants. Suitable for ages 9–12 years, Contact: connect@kembali.org
Camp Asia – For nine years, Camp Asia has been in operation and recently launched in Hong Kong in 2021. As part of the Cognita Schools group, they have experienced staff, amazing facilities and high health and safety standards. They offer camps in; coding and design, visual arts, drama, and design genres, they have it all! Contact: info@campasia.hk.
5678 Studio – Learn to fly in Aerial hoop and bungee classes, have fun in Drama Improv and Music, try Stop Motion Animation, Filming & Editing, get into shape with the Spartan Teen Training, bounce into Rebounding class and lots more at 5678 studio. Camps are geared for ages 5 – 12+ years. Address 17D Kwai Bo Industrial Building, 40 Wong Chuk Hang Rd, Contact: Whatsapp 6546 0978.
Editor's Note: The situation in Hong Kong is constantly evolving, and whilst the information in this article is correct at the time of publication, there may be changes to listings, due to closures and restrictions. Please contact all relevant parties to clarify details before booking. Every effort will be made to reflect updates and changes to camps. 
Main photo courtesy of Shutterstock; photo 1 courtesy of Lifelong Labs Facebook, photo 2 courtesy of Backyard Gang Facebook; photo 3 courtesy of Living Oceans Education Facebook; photo 4 courtesy of Shutterstock.
Related Articles:
Visit our Camps page for ideas.