Recently updated on November 1st, 2022 at 07:35 pm
Reading Time:
3
minutes
Looking for some fun things for your kids to do during mid-term school holidays? Check our listing of October School Holiday Camps in Hong Kong. You'll find all sorts of camps, workshops, activities and more to keep little ones entertained during the school holidays.
Bookmark this page and keep an eye out as we update our list with the best October School Holiday camps in Hong Kong. There's something for everyone!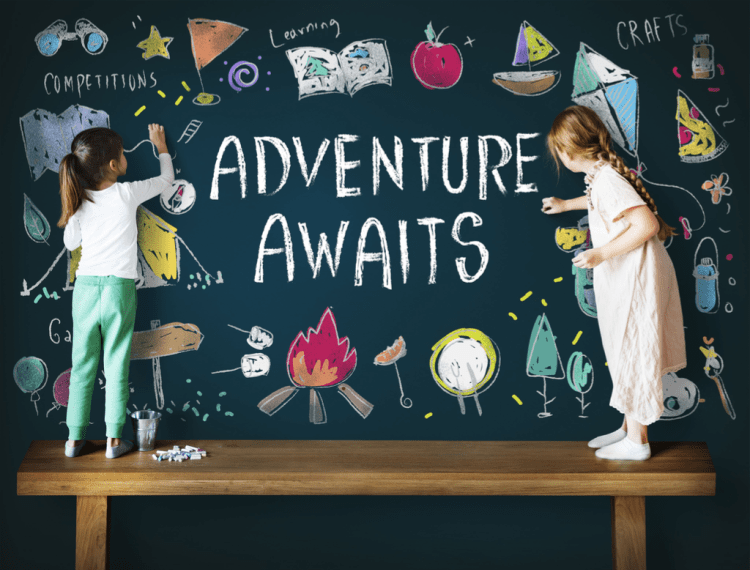 Jam-packed with multiple sports and party games, Minisports keep kids moving all week long. Camps run from 3 October – 4 November. During the week's camp, kids will play rugby, football, tennis and basketball as well as team building games. Choose from several locations (Anfield School, Repulse Bay Beach and Victoria Park). Suitable from 2.5 to 9 years of age. Enrol here by choosing your dates and a location.
Check out:Our Ultimate Guide to Sports in Hong Kong
If your family loves the great outdoors, Ark Eden is the camp for your kids. Ark Eden's nature-based camps focus on nurturing kids' love of the outdoors, building their confidence and skills through natural play. Book for one day or for multiple days. The more days you book, the less you pay for each day with prices ranging from $670 – $750 per day. 
Surrounded by nature on a hillside in Mui Wo, each day of camp has a different nature theme. Activities include waterfall hikes, organic farming, tree climbing, wild cooking and campfires. Suitable for children age 5 to 11 years, camps run from 10:30am – 3:40pm on 3 and 4 October and during the week of 17 – 21 October with an optional overnight camp on 20 October. Register online with this form.
Venture out to the great outdoors for some awesome adventures with Backyard Gang. Full of activities, games and socializing, the camps take place in 4 country parks across Hong Kong (Pokfulam, Aberdeen, Tai Tam and the Wilson Trail). The super engaging Backyard Gang camp activities are based on the 4 elements – earth, wind, water and fire. Suitable for ages 3-9 years, camps run in small groups so spaces are very limited.
Book your spot online and take on the great outdoors.
Contact: https://thebackyardgang.com/holiday-camps/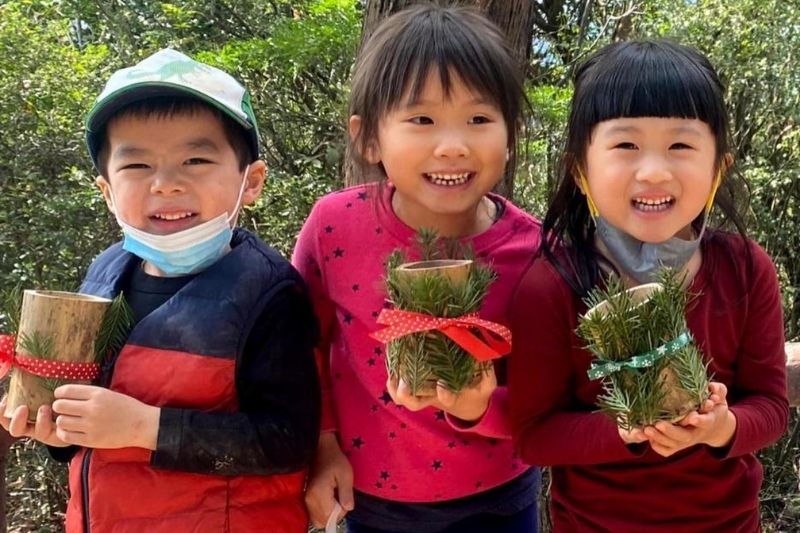 Week-long Autumn Adventure Camps for kids are split into 3 camps by age: 5 – 9 years, 9 – 13 years and 13 – 17 years). For unforgettable fun and personal development through a series of adventures, this camp is a must. Activities include hiking, land & sea survival skills, gorging, kayaking, coasteering and an overnight option. Prices start from $4480.  
Contact: Pui O Beach, Lantau Island, inquiries@treasureislandhk.com, (852) 5236 7016
See also: Water Safety For Children – How to Keep Kids Safe
From 3 – 21 October, join YWCA for a variety of awesome camps catering to all ages and interests. Check out the options for camps: LEGO, dancing, drama, music, art, cooking, martial arts, sports, sciences, Mandarin or improving your phonics & reading skills. There are a number of choices for each camp so check online and register. Suitable for ages 3 – 17 years.
Contact: 3476 1340,  clle@ywca.org.hk 3/F, 1 MacDonnell Road, Central, Hong Kong
Check out the huge range of camps on offer – from outdoor adventure camps to sports, arts & crafts, drama, Spanish, Roblox, coding, and a whole lot more. There are even online classes. Sports camps include basketball, football, gymnastics, Fencing, swimming, tennis, multi-sports, netball, lacrosse, badminton, rugby and hockey. Running from 17 – 21 October for children 15 months – 17 years of age, there is certainly a camp for every kid out there. Enrol online or contact ESF Language and Learning for more info.
Address: ESF Sports & Language Office, 2/F The Jockey Club Sarah Roe Centre, 2A Tin Kwong Road, Ho Man Tin, Kowloon, Hong Kong

More Camps Coming…
Some of our favourite children's camp providers will announce their schedules in due course. Keep an eye out for some mid term fun during the October School Holiday in Hong Kong!
Hong Kong Ecosystem Exploration – Living Oceans Education offer exploration programmes suitable for children aged 6 – 12 years. Dive in to Hong Kong's rich and diverse marine and coastal environments, learn about the importance of these local ecosystems, understand the threats they face, and appreciate the importance of conservation. Camp information can be found on their website.
Learn With Dragonfly –Dragonfly offers a range of camps across several locations, including Mui Wo and Sai Kung. From 3 – 7 October, Dragonfly will introduce all new camp activities and new location. Choose from activities like SUP, canyoning, hiking, search & rescue, kayaking, junk boating, snorkelling, beach ecology, junior lifeguarding, coasteering, raft building and more. 
You may also like: Guide To Water Sports In Hong Kong
Editor's Note: The information in this article is correct at the time of publication, however there may be changes to listings so please contact relevant parties to clarify details before booking. 
Main photo courtesy of Shutterstock; photo 1 courtesy of Backyard Gang Facebook; photo 2 courtesy of Living Oceans Education Facebook; photo 3 courtesy of Shutterstock.
Related Articles:
Visit our Camps page for ideas.