Reading Time:
6
minutes
Looking for some fun things for your kids to do during mid-term school holidays? Check our listing of October School Holiday Camps in Hong Kong. You'll find all sorts of camps, workshops, activities and more to keep little ones entertained during the school holidays.
Keep an eye on this page as we continue update our list with the best October School Holiday camps in Hong Kong. There's something for everyone!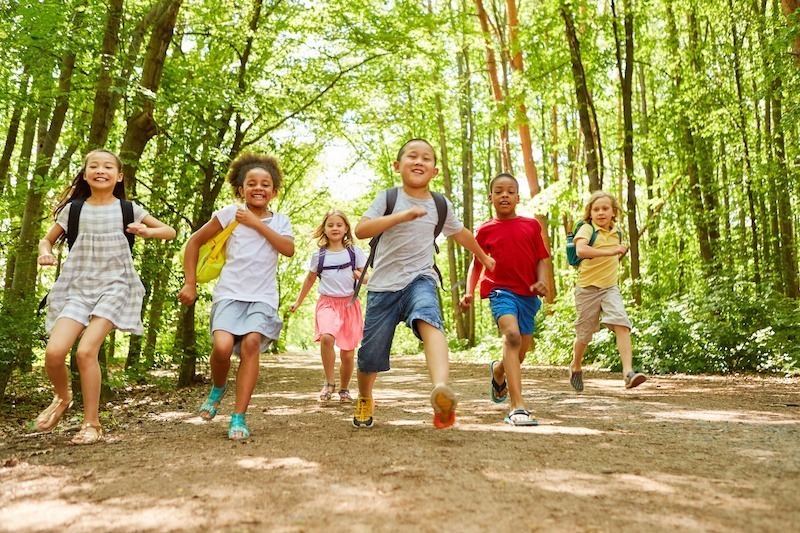 OUTDOOR ACTIVITIES
Ark Eden
At Ark Eden activities are rooted not only in nature but in imagination, problem solving and storytelling. In connecting with Hong Kong's beautiful outdoors, children can build confidence and gain a new sense of individuality and curiosity all while learning a variety of new skills. In the beautiful hillsides of Mui Wo, activities include waterfall hikes, nature crafts, organic farming, river play and more. Book one or multiple days, with an optional overnight camp. The more days you book, the cheaper each day is.
Dates: 16–20, 23–27 October
Ages: 5–11
Price: $670–$750 per day
Location: Lantau Island
Details: www.arkedenonlantau.org
Yacht Club Sailing Courses
You don't have to be a member to set sail. Open to the public, the RHKYC offers Junior Sailing Courses (6–10yrs) and Youth Sailing Courses (10–18yrs) of different introductory levels.
The Adventure Watersports course is an outdoor adventure week to experience a variety of outdoor activities including dinghy sailing, keelboat sailing, RIB trips or beach trips (age minimum 6 years). In the Junior Sailing course, beginners age 7–10 years
old are introduced to sailing with an emphasis on enjoyment. By the end of the week, sailors will have experienced paddling, steering, basic sailing control and capsizing. A similar introductory level 1 course is available for kids
aged 10–18.
Dates: 23–27 Oct, 18–22 Dec, 1–5 Jan.
Ages: 6–10, 11–18
Prices: $5,500 for members, $6.500 for non-members.
Location: RBL 1181, Middle Island
Details: rhkyc.cinolla.com/sailtraining/ courses
ABC Sailing Courses
The Aberdeen Boat Club offers Junior (7–11 years) and Youth (11–18 years) Sailing courses to the public. Kids will love the afternoons out on the water learning in beginner sailboats and practising necessary knots for sailors. Sailing coursese are amazing for building confidence, life skills and quick- thinking problem-solving capabilities.
Dates: 1–6, 23–27 October
Ages: 6–10, 11–18.
Prices: $4,000 for members, $6000 for non-members.
Location: Aberdeen Boat Club
Details: www.abclubhk.com
Treasure Island
Celebrating 25 years this year, Treasure Island's award-winning Surf and Adventure Camps are full of unforgettable adventure. The week- long camps are split by age: 5–9 years, 9–13 years and 13–17 years. For the most fun alongside some serious personal development, , this camp is a must. Activities include hiking, land
& sea survival skills, gorging, kayaking, coasteering and an overnight option.
Ages: 5–17 years
Prices: $4,880–$5,280
Location: Pui O Beach Lantau.
Details: www.treasureislandhk.com/ product-category/surf-adventure-camp
Backyard Gang
Explore the wonders of the vast Hong Kong outdoors with Backyard Gang. Filled with adventure and friendship, their camps encourage exploration, discovery, and introspection all while inspiring a love for learning . Using their unique style of play, based on the four elements, Earth, Wind, Water and Fire, the Backyard Gang advocates getting messy, getting wet, and having loads of fun. Split by age (3–4 and 5–9), camps run in small groups so spaces are very limited.
Dates: 5–6, 7, 14, 24–25, 26–27 October
Price: $620 – One day Weekend Adventure, $1240 – Regular 2 Day camp
Locations: Aberdeen Country Park, South Bay Beach, Wilson Trail or Pok Fu Lam Country Park.
Details: www.thebackyardgang.com/ holiday-camps
Learn with DragonFly
Leading outdoor programs that challenge and inspire, Learn with Dragonfly go beyond adventure and into growth and transformation. With an education-first approach and a supportive group of instructors, kids will thrive in these outdoor adventure camps. They offer 2-day, 3-day or weeklong camps where kids explore new places, try new activities and face new challenges from survival skills to kayaking.
Price: From $2,080 (with friends discount)
Location: Varying outlying islands, Sai Kung
Details: learnwithdragonfly.com/islands-autumn-camp or learnwithdragonfly.com/ sk-overnight camp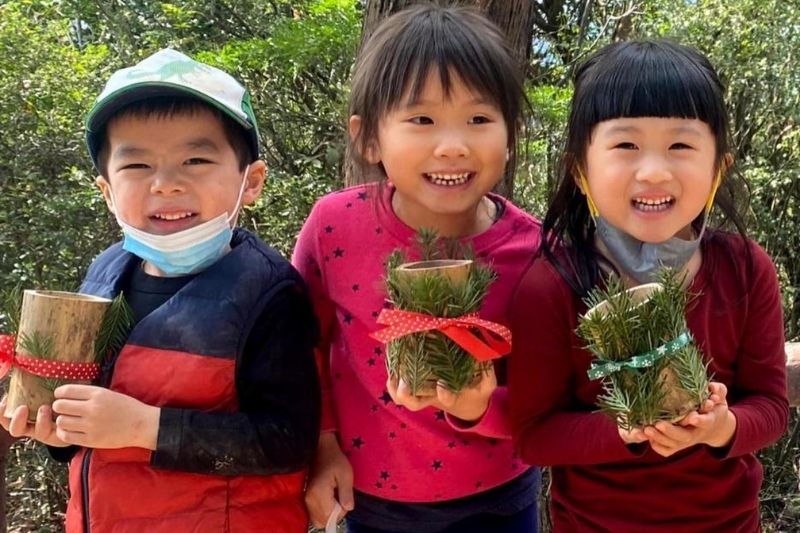 See also: Water Safety For Children – How to Keep Kids Safe
CREATIVE ACTIVITIES
Faust
Faust's exciting Holiday Programmes give children an opportunity to delve into different aspects of performance and writing with specialists from each field. Enrol in a week-long Holiday Theatre, Creative Writing, or Musical Theatre programme, or check out the fun Play in a Day workshop. New content and themes are prepared for each programme.
Art & Play Halloween Camp
Get spooky with these Halloween themed activities, including spooky crafting and sewing. 
Dates: 24-27 October 2023
Age: 2 years +
Price: 2 days $900, 4 days $1,600
Location: Stanley

Move for Life
Move for Life introduces kids to the wonderful world of dance and no prior dance experience is required! They
offer a safe space for kids of all ages to challenge themselves while creating special memories and friendships through dance, free play, games, and arts & crafts.
Their Little Movers class (ages 2–6) is
full of fun dance and play. Move Monkey classes (ages 6–12) focus on creative movement, exploring different dance styles, yoga, acrobatic tricks, and more. The Koala Bop Camp (ages 6–19) is for children with special educational and physical needs.
Price: From $495
Ages: 2–19 years
Locations: Sheung Wan, Causeway Bay
Colour My World
Create whimsical masterpieces by participating in a three-morning art, drama and storytelling camp. This October Colour My World will delve into the uncanny, unusual, and strange, exploring the fanciful world of dreams with Surrealism and travel-based projects. For children age 4–6 years, there's wacky character building and puppet design. Children age 7–10 will devise a story to music and draw an animated surreal GIF. The 10+ age group will be inspired by to create their own unique digital collage.
Dates: 4–6, 16–18, 25–27 October
Age: 4+
Price: From $2,100 per week Location: Wong Chuk Hang
Details: www.colour-my-world.com
Learn To Sew – DIY HALLOWEEN COSTUME WORKSHOPS

Want a unique costume for Halloween? How would you like to dress up as a dead bride or a witch? Join a headband workshop and design and create your own headband, or give the tutu workshop a try. All materials are included
Dates: 24, 25, 26 October, 2023
Age: From age 10+
Location: Wanchai and Sai Kung
Details: https://www.facebook.com/elissandro.co
EDUCATIONAL CAMPS
Yifan Mandarin
Yifan means 'sailing with the wind'
which is exactly what Yifan Mandarin wants their students to experience when learning and finding the beauty in the Chinese language. Campers are split into groups with respect to their language proficiency. Activities are enjoyed indoors and outdoors while campers immerse themselves in the language.
Newtonshow
Kids get to experience 'real world' science and learn about everything from forces to traffic light chemistry to volcanos and even dinosaurs! Fun and learning converge as they explore crazy chemical experiments, rockets and dig a dinosaur skeleton. There's also slime science, an air-pumped rocket and self-moving car project.

Dates: 4 September – 10 November 2023
Ages: 3–14
Details: www.newtonshowcamp.com
SPORTS CAMPS
Minisport
Jam-packed with multiple sports (hockey, basketball and rugby) and a whole load of fun party and team building games, Minisports camps are perfect for keeping even the most active little ones moving all week long. Some camps include beach trips and there are also new full-day camps available at West Island School for ages 5.5–8 years.
Rugbytots
Kids will absolutely love this camp! They gain lots of rugby skills like catching, kicking, running, throwing and passing, while having a blast with the support of an energetic coaching team cheering them on. Each day offers engaging activities and play.
Dates: 24–27 October 2023
Location: Victoria Park, Causeway Bay
Little Genius House – Multi-activity Camp
Bilingual Kids Club in Wong Chuk Hang has awesome play & learn camps
for kids from 3 to 12. Choose table tennis, dance or golf. Check out their new facilities (dark room, bouldering wall, trampoline, STEM busy board, climbing dome, bilingual library and fully functioning kitchen) as kids join
a morning (9:30am – 12:30pm) or afternoon camp (1:30 – 4:30pm). Get 10% off with a sign up of 3 days or more or if you've done a camp before.
Dates: 2 October – 27 October 2023
Location: Wong Chuk Hang
Ages: 3–12
Cost: From $900/camp or $3,800/week
Details: littlegeniushouse.com/little- genius-camps or www.facebook.com/ LittleGeniusHouse
MULTI-ACTIVITY CAMPS
ESF Explore Camp (formerly ESF Sports and Language)
With a widened range of courses, ESF Explore aims to challenge students, spark curiosity, and uncover their own unique strengths and interests. There are clinics for specific sports and activities or try a multi-activity camp full of variety.
No matter your child's age, the perfect programme is here! For a full day camp, children 5-10 years old can join a language camp in the morning (9am-12pm), followed by a multi- sports camp in the afternoon (1-4pm). Available at Renaissance College, King George V School, Kennedy School and Quarry Bay School.
Dates: 24 – 27 October
Ages: 6 months – 17 years (3 – 10 years for multi-activity camps)
The C Club Multi-activity Camp
Engaging STEM, Cooking, Drama, Yoga and Chinese Learning in an all- Putonghua immersive environment. Come learn Chinese language the fun way!
Dates: 3–6 October and 24–27 October 2023
Location: The C Club @ Southside, M Place, Wong Chuk Hang
Ages: 4.5–10
Cost: $1,100 daily enrolment
YWCA Camps
You could spend the entire October break (and beyond) with YWCA International Kids Club in Hong Kong! They offer a dizzying array of choices of camps through their Centre for Learning and Life Enhancement (CLLE). From drama to dancing, cooking to chess and many things in between, YWCA has it all.
Dates: 14–27 October 2023
Location: YWCA International Kids Club, 3/F, 1 MacDonnell Road, Central
More Camps Coming…
Some of our favourite children's camp providers will announce their schedules in due course. Keep an eye out for some mid term fun during the October School Holiday in Hong Kong!
You may also like: Guide To Water Sports In Hong Kong
Editor's Note: The information in this article is correct at the time of publication, however there may be changes to listings so please contact relevant parties to clarify details before booking. 
Main photo courtesy of Shutterstock; photo 1 courtesy of Backyard Gang Facebook; photo 2 courtesy of Living Oceans Education Facebook; photo 3 courtesy of Shutterstock.
Related Articles:
Check out our Camps page for more ideas!