Reading Time: 7 minutes
New York at Christmas: a trip I have dreamed of taking since the very first time I watched Miracle on 34th Street as a child. When my husband was scheduled to fly to New York last December, just two weeks shy of Christmas, and asked me to go with him, I couldn't possibly say no. We planned to see a show on Broadway, go shopping for presents at Macy's and FAO Schwarz, see the tree at the Rockefeller Center and stroll through the snow in Central Park. I told people I was going. I made plans and got my hopes well and truly up. There was just one small glitch: having to leave my two boys, aged three years and nine months, behind. I did a quick poll amongst my friends, asking whether or not I should go. The response was a resounding "yes!" But I just couldn't bring myself to get on that plane.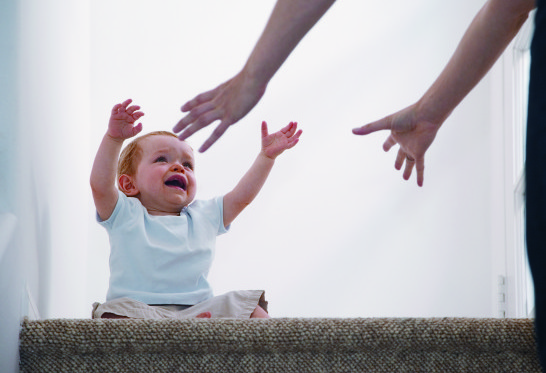 I once left my older child for a week when he was 15 months old. It caused us both a great deal of stress, but it was one of the best, most liberating weeks of my life. I came home feeling like a better mother: rejuvenated and confident, and relieved to see that the house, and my child, hadn't fallen apart without me. My husband was home with him the entire time, which made all the difference. The only time my husband and I have both been away at the same time was when we spent one night in Macau. We hadn't, and to this day still haven't, left both boys overnight, so the idea of going from never leaving them to suddenly being 16 hours away by plane, for four days, made me more than a little uneasy.
Protect and survive
Motherhood, in my opinion, is the most rewarding of life's experiences. But its demands and the 24/7 nature of the job can make any girl feel depleted and out of touch with herself. Parenting coach Orla Breeze advocates that all mothers take time out. In a story she shared in the February issue of this magazine, she said that each time she goes away solo, she returns "a little happier, a lot calmer, and … almost joyful." So, if it's so good for us and for our families, then why do some of us find it so difficult to do? My friends may have been encouraging me to take the leap and go to New York, but, when it came down to it, most of them admitted that they wouldn't have gone either. Australian psychiatrist Dr Bruce Willmore says that separation anxiety is not just normal, it's also healthy. "When a mother and/or her child feel some level of distress over being apart, it's a good sign that they're deeply attached and well-bonded to each other. I'd be worried if it wasn't uncomfortable for either of them."
Family psychologist Anne Hamilton agrees, and says that "anxiety starts almost the minute a child is born. To go from having a child inside of you, completely dependent on you for its survival, to suddenly having them outside in the world, where all manner of things can harm them, it's only natural that you want to be as close to them as possible, to protect them." Separation anxiety in infants begins around eight months and can last until they're two or three years old. If your child is desperate for you to be with them 24 hours a day, it can compound both your anxiety about leaving them and your need for a break. If you have a particularly clingy child, Bruce advises waiting until this phase has passed before going away. "Until they reach that developmental milestone of knowing that you'll return, they're very insecure. Once they can be sure that you'll always 'be there', wherever you actually are, they'll feel more confident and comfortable exploring the world independently." So, after a certain age, our children don't necessarily need our immediate presence for their survival and well-being. If they're with trusted guardians, is there still a reason to avoid sneaking off for a girls' weekend?
"If your child is desperate for you to be with them 24 hours a day, it can compound both your anxiety about leaving them and your need for a break."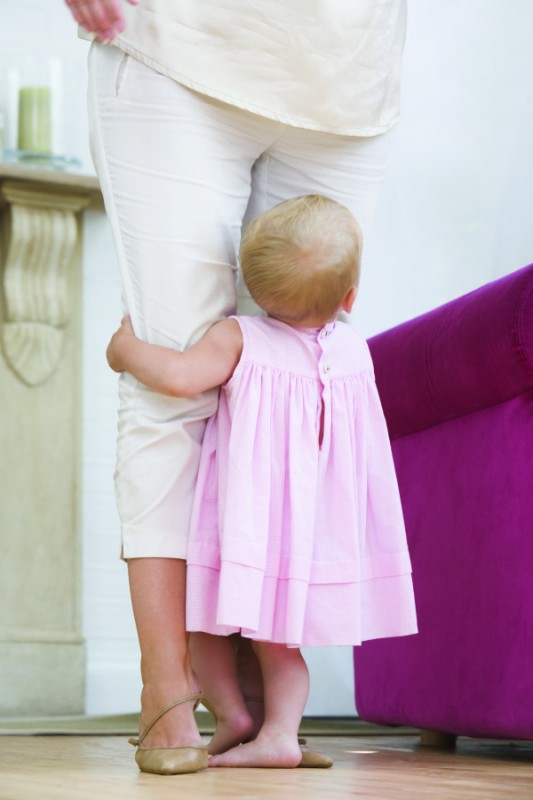 All together now
Suzanne Goodwin, a mother of two kids, aged 18 months and four years, has left her children a handful of times for work and family emergencies, but says she finds it difficult to leave them for fun. She and her husband have only spent two nights away together, preferring to leave the kids separately so that one parent is always home with them. She says, "I would feel so guilty if something happened and I was off having 'me time'. Going away for a funeral or work is one thing, but I'd never forgive myself if one of them got sick while I was sitting by a pool sipping cocktails!"
"Many families have highly trusted helpers to stand in while they are away, but many organise their breaks when grandparents are on hand to look after the children …"
For some mothers, something as simple as going out for a day of shopping or getting a haircut without the kids in tow – let alone getting on a plane – can create anxiety. Claire McMahon has two children under three and worries constantly when she's away from them. She recently returned to work for a day and had her husband take the day off to stay at home with the kids. "I know it defeats the purpose of me going to work, but I know our helper wouldn't cope on her own with the two of them, and I wouldn't be able to concentrate unless someone else was there." Mother-of-one Belinda Hunsley admits to suffering terrible separation anxiety. "My little boy is nearly eight months old and the longest I've left him is for four hours. For most of that time I was so distracted and phoned my husband every 30 minutes. It's a very strange, uneasy feeling, and in the end I went home. I worry mainly about something happening to him or if he needs me and I'm not there. The thought of leaving him for longer than two hours makes me panic!" While many mothers agree that they miss their children enough to warrant staying at home, others simply feel that the time away would be more enjoyable if their children were there. Mother-of-two Cara Ng says, "We've never left the kids for more than one night – we just enjoy having them around too much. Every time I start planning a weekend away with my hubby, I end up looking at the price for the whole family to go, decide we can't afford it, and stay home!" If anyone knows the rigours of parenting, it's Kim Jomar, a mother of three-year-old triplets. She has managed to get away without them, but says, "When we're away from the boys, I really feel like something's missing, and I constantly think to myself, 'the boys would really love this,' and regret not bringing them along."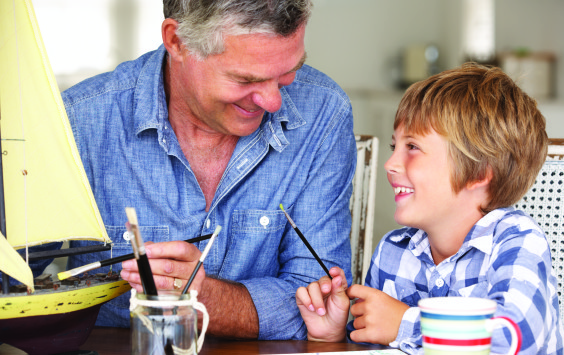 Getting sorted
Most parents agree that having a good support network can help you overcome separation anxiety. Many families have highly trusted helpers to stand in while they are away, but many organise their breaks when grandparents are on hand to look after the children, which can help them to feel more relaxed about their trip. Tamara Toon left her young children for the first time last year and says, "I went with my hubby on one of his business trips to London and we timed it so that my parents were here. Otherwise I would never have left them! We were gone for four nights and the kids were so spoilt and indulged that they didn't want us to come back!" Tamara says the age of her kids was also a factor in how comfortable she was in leaving them: "My kids are six and three. I don't think I would have done it earlier, but at this age they could both articulate what they wanted, such as telling their grandparents what they like to eat, what they wanted to do, or if they wanted to call us, which I thought was important." When Kim Jomar and her husband recently took a mini-break to Bangkok she organised something for her boys to do every day that they were away. "When you think about the day and how it's structured it helps. By the time they go to school, have lunch and an afternoon playdate, followed by dinner, there's not really much time for them to miss me." Kim makes sure that one of her friends will see the boys at least once each day she's gone to provide a bit of additional feedback on how they're doing. Kelly Allan and her husband treat themselves to a night in a hotel in Hong Kong every year for their wedding anniversary. She says it helps knowing they're only 30 minutes from home. Kelly also says that leaving her little ones was easier after her second child was born: "It feels less like I'm abandoning them. They have each other and are quite happy together." Recounting a trip to New York last year – without her kids – Tamara Toon says, "I honestly think the separation was harder on me than them." And this is what it comes down to for most of us. We've all had those days when we leave a screaming child at school, clawing our skirt back from a tiny, defiant fist as we try desperately to get out the door, only to check in five minutes later to find our offspring absolutely fine – while we are left shaken and heartbroken. Whether it's just for a few hours, or a few days, no matter how much we want to leave them and be by ourselves, or even how much we need to, sometimes going away proves harder than staying home, even though deep down we know our children will be absolutely fine in our absence. Having support from family and friends, staying close to home and organising lots of things for your kids to do are all proven ways to make taking a break a lot less stressful. Staying in touch is also easier than it has ever been – you can text, phone, or even Skype from anywhere to check that all is well at home. With plans and support in place, if you feel the occasional need to spread your wings, you might find it slightly easier to fly the nest for a while, without ruffling too many feathers.
"By the time they go to school, have lunch and an afternoon playdate, followed by dinner, there's not really much time for them to miss me."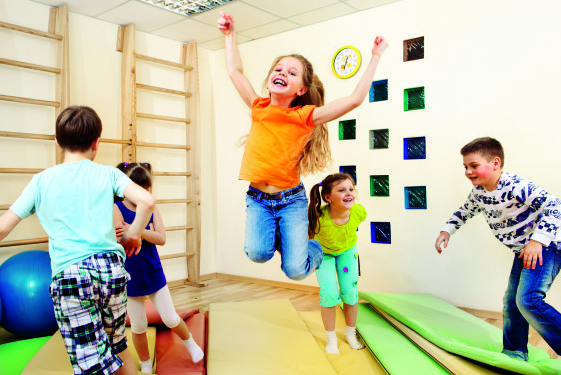 Related articles: