Reading Time: 8 minutesWe're quickly approaching the end of a very long year, and it's nearly time to kick back and relax, and enjoy the festive period! If you're staying in Hong Kong (let's face it, you most probably are), there's heaps of fun things happening. Here's your ultimate guide to celebrating Christmas in Hong Kong, from things to do to and staycations to afternoon teas!
*This page will be continuously updated as more Christmas celebrations are added, so be sure to bookmark this page!
Christmas Events
Santa's Adventure Cruises on the aqualuna
Santa Claus is coming to the aqualuna! Get into the spirit of the holiday and bring the kids to meet Santa on board the aqualuna for a magical 60-minute sea ride. The kiddies will even get a gift from Santa, as well as a cookie and hot chocolate.
Date: 18 – 27 December 2021
Departs from Central Pier 9
Price: Child: $300; Adult: $230
Lee Tung Avenue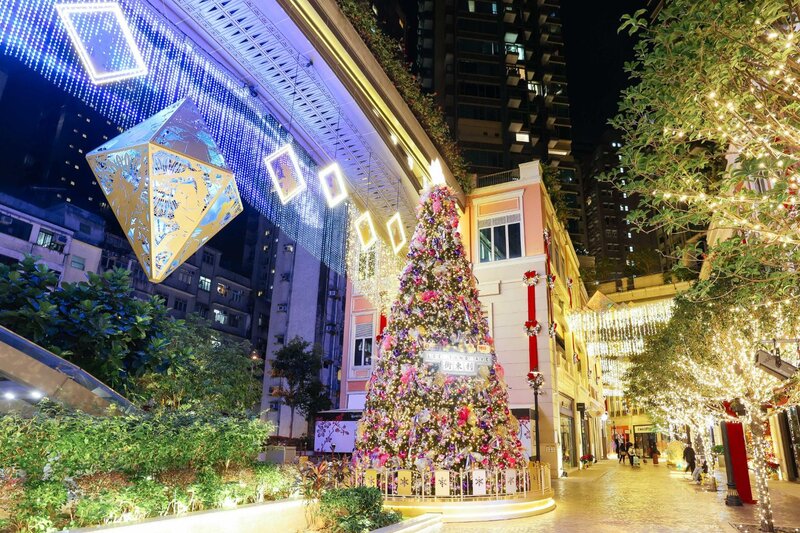 Head to Lee Tung Avenue in Wan Chai this festive season to check out the 10m-tall Christmas tree! There are also 12 sets of light decorations, each one representing a Disney princess.
Artificial snow will fall on Lee Tung Avenue on 4-5, 11-12, 18-26, 30-31 December 2021, and 1-2 January 2022. Bring the kids and take photos!
A Christmas Carol 
Full of comedy, drama, songs and the joy of Christmas! It's Christmas Eve, and Ebenezer Scrooge is mean to everyone. He won't donate money to help the poor, he cuts the wages of his loyal clerk, Bob Cratchit, and he refuses to spend Christmas with his niece, Winnifred. He even despises the carol singers in the London streets! He is visited by the ghost of his deceased business partner, Jacob Marley, who warns him that if he doesn't change his ways he'll be doomed to walk the earth forever. Jacob also tells him he'll be visited by three ghosts: The Ghost of Christmas Past, The Ghost of Christmas Present and The Ghost of Christmas Yet To Come. With a mixture of songs, humour and insight, the ghosts show Scrooge how his behaviour has affected those around him. By the end, he is relieved to discover there's still time for him to change, and we see him transformed into a generous and kind-hearted human being. He rediscovers the joy of friends, family and Christmas!
Get more information here.
Date: 1 – 4 December 2021
Price: HKD$230; $260; $290
Hong Kong Disneyland
"A Magical Nighttime Symphony"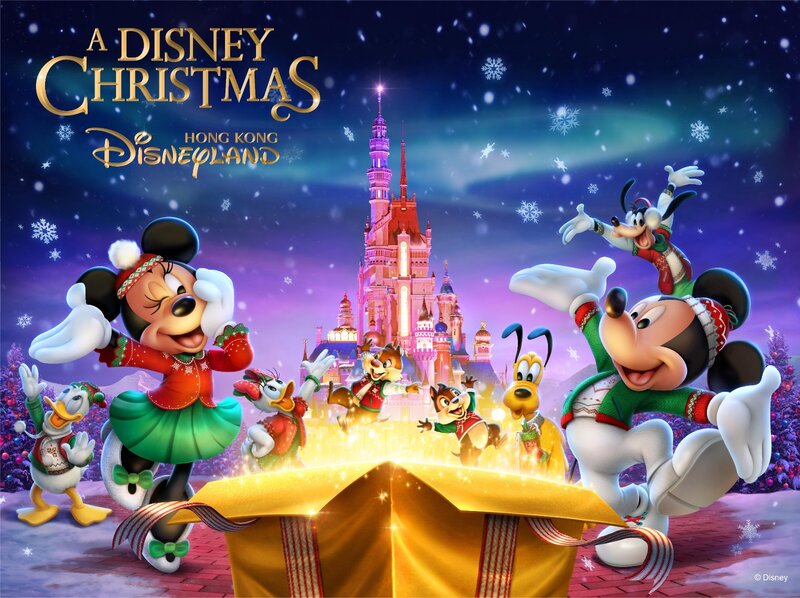 Hong Kong Disneyland presents the first-ever in-park live orchestra performance of "A Magical Nighttime Symphony" by the Hong Kong Philharmonic Orchestra, performed in front of the majestic Castle of Magical Dreams.
The HK Phil will be joined on stage by Mickey Mouse and other beloved Disney Friends as they perform classic Disney and Christmas songs for a unique magical symphony experience. Popular Disney songs will include "A Whole New World," and "Frozen Heart," alongside Christmas classics like "Joy to the World" and "Jingle Bells." As the enchanting music rings through the night sky, the castle's magnificent water fountains will dance in step to the music. All the while, snowflakes will gently cascade to the ground, perfecting the festive spirit of the season in a night of beautiful harmony.
Get more information here.
Date: 3 & 4 December 2021
Price: FREE (once you've entered the park)
Hong Kong Players Pantomime- Jack and the Beanstalk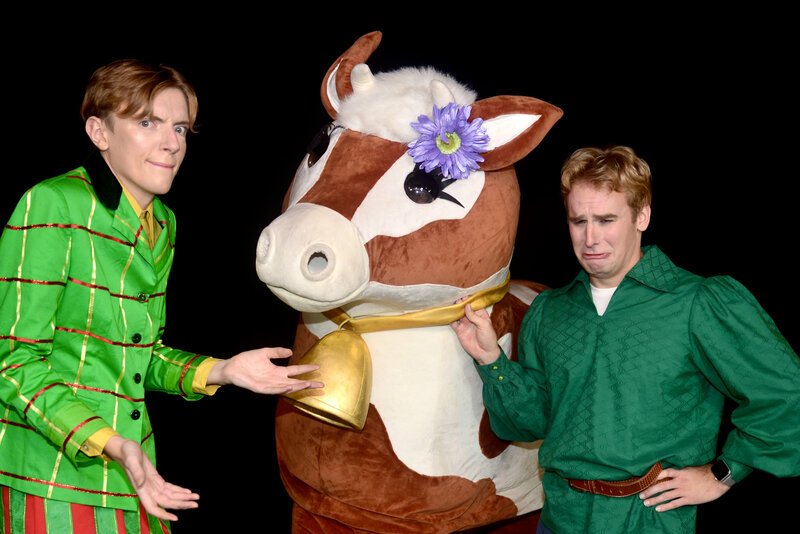 Gather the entire family and get ready to Fee Fi Fo Fum your way through the Hong Kong Player's performance of Jack and the Beanstalk at this year's pantomime offering. It promises laughter, tears and lots of singing and dancing.
Get more information here.
Date: 3 – 12 December 2021
Price: HKD$295 – $395
The Cecilian Singers Choir Concert
The Cecilian Singers Choir are performing three concerts in December in aid of Kowloon Union Church Refugee Program!
Dates: 2 December 2021 at Kowloon Union Church, 4 Jordan Road, Jordan
Get more information here.
6 December 2021 at St Stephens Chapel, SOLD OUT
8 December 2021 Methodist International Church, 271 Queen's Rd E, Wan Chai
Get more information here.
Price: HKD$100; $250 (Concessions $100) 
TEDxTinHauWomen
The only annual women-dedicated TEDx community in Hong Kong returns with a thought-provoking theme that asks "What Matters Now?". Focused on self-care, purpose and perspective, the audience will be inspired by talks on diverse topics from Hong Kong speakers who are passionate about big ideas and impact. From 1:00-6:30pm at the Xiqu Theatre in Western Kowloon.
Get more information here.
Date: 10 December 2021
Price: HKD$600
BaseHall
'Tis the season for a party at BaseHall! The multi-concept food hall is hosting a Christmas market followed by a party on 11 December 2021. Enjoy some mulled wine while roaming the market while finding local treats and listening to live music, and then enjoy festive workshops, including wreath-making and gingerbread decorating. Those looking for a furry friend can adopt a puppy for life at the adoption station by Lifelong Animal Protection Charity. In the evening, enjoy a lively party with music, games and more. There'll also be an Ugly Christmas Sweater Competition!
The BaseHall Christmas Market by The Good Sons will run from 11am-4pm and will be open to all with complimentary entry. The BaseHall Christmas Party will be held from 5pm-10pm and will be ticketed. 
Date: Saturday, 11 December 2021
Cost: HKD$260 per ticket, includes a mug of mulled wine.
Get your ticket here.  
The Nutcracker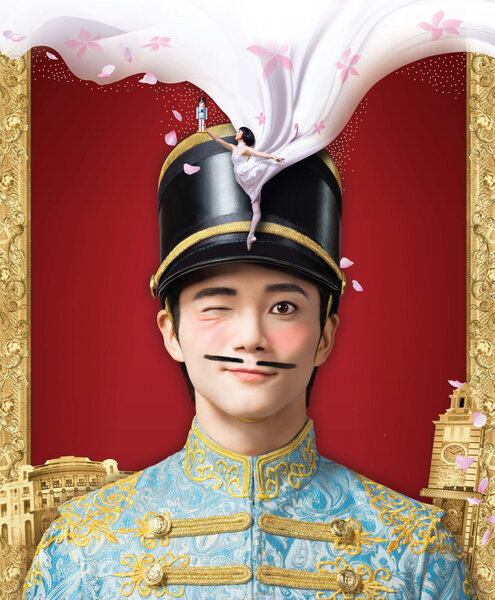 Let your holiday spirits soar with The Nutcracker. An adventure awaits as Clara and her magical Nutcracker battle the villainous Rat King and embark on a fantasy journey highlighting early 20th century Hong Kong's history, culture and natural beauty. A glorious feast for the eyes and ears, this nostalgic extravaganza with original choreography by Webre features a riveting fusion of local historical characters, charming wildlife and shared Hong Kong traditions.
Get more information here.
Date: 11 – 26 December 2021
Price: HKD$180; $320; $480; $680; $1,000
Wonder Woman Run Hong Kong
Gather your superhero family  and run like the wind. This event supports Make-A-Wish Hong Kong, an organisation helping children facing critical illnesses. Sign up for 1 of 4 categories: 3KM, 5KM and 10KM individual runs or do the 3KM family run. The Wonder Woman Run Hong Kong is organised by Trellis Digital Company Limited and is for ages 6 and up. The event will be held at Charles K.Kao Auditorium, Convention Centre , Hong Kong Science Park
Get more information here.
Date: 11 December 2021
Price: HKD$428 – $798
Christmas Fantasia HK Philharmonic
The HK Philharmonic welcomes the HK Phil Chorus and The Hong Kong Children's Choir along with the multi-talented Apollo Wong, who will conduct and sing. Enjoy the unwrapping of a stocking-full of Christmas gifts – musical sweeties from Tchaikovsky, timeless melodies from Handel's Messiah, a musical visit from our neighbour Totoro, and tuneful treats from around the world, including all your favourite festive songs. The shows run at 8pm at The Hong Kong Cultural Centre Concert Hall.
Get more information here.
Date: 23 & 24 December 2021
Price: HKD$220; $280; $380; $480
Musical Jam with the Green Xmas Band
Bring your children to the West Kowloon Art Park to join young local musicians in a fun musical jam. Learn how to play a Christmas song on one of a variety of upcycled instruments – shakers, rain sticks, rattles and flat guiros made from everyday materials and natural items found in the Art Park.
Get more information here.
Date: 25 December 2021
Price: FREE
Disney in Concert A Dream is a Wish
Be transported into the musical world of classic and contemporary Disney animated feature films to discover that dreams really do come true. The stories of The Little Mermaid, The Lion King, Beauty and the Beast, Frozen, Aladdin and more, are told through four talented leading vocalists, original Disney film footage and sweeping orchestral scores performed by HKSW Symphony Orchestra.
Get more information here.
Date: 1 & 2 January 2022
Price: HKD$280; $380; $480; $580
Christmas Staycations
Cordis Hotel Hong Kong
Cordis, Hong Kong has partnered with Ocean Park to design a staycation for families with complimentary tickets to the park. Guests will have a chance to interact with the giant pandas and learn more about them. Children guests will also receive the park's red panda mascot "Cody" and "Coco" plush toys and amenities.
Package prices start at HKD$6,888.
Mandarin Oriental, Hong Kong
 Mandarin Oriental, Hong Kong promises a holiday season full of festive cheer by offering an array of irresistible staycation retreats, decadent feasts and relaxing spa treatments.
The Festive Limited -Time Offer room package is available until 14 December 2021 for stays on 24 and 25 December 2021. Priced from HKD$5,888 per night. 
The Festive Wonder Staycation at M.O. is the perfect package for gourmands. Available until 31 December 2021 for stays on 24, 25 and 31 December 2021, room rates start from $8,000 per night.  
Bask in life's finer moments with an opulent stay in one of the hotel's notable suites by booking the Celebration Suite package. Available until 31 December 2021, this room package is priced from $6,000.
Get more information here.
Island Shangri-La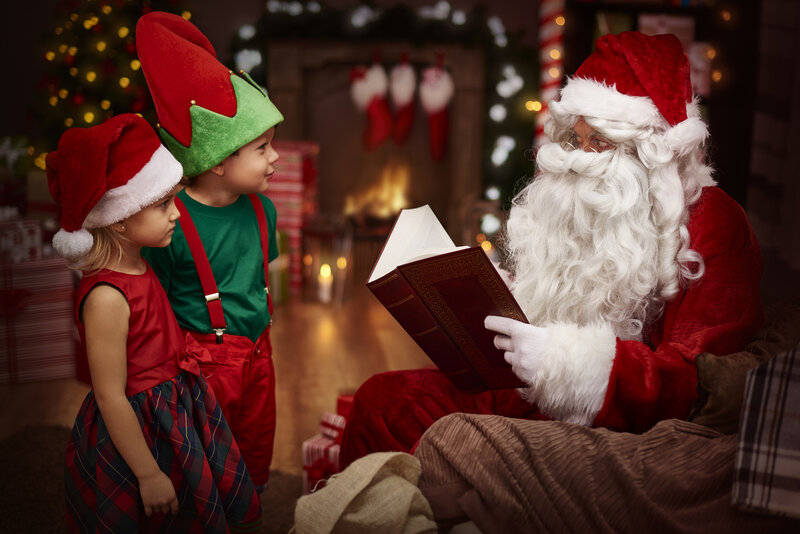 Indulge the whole family in true holiday glamour with a stay at the Island Shangri-La Nutcracker Suite. One of Island Shangri-La's signature suites will be luxuriously transformed to celebrate Noble Mr. Nutcracker in an enchanted Christmas Kingdom. The abode will be decked-out with Nutcracker-themed decorations, an awe-inspiring Christmas tree, personalised stockings for children, and guests will even receive a visit from Santa Claus himself! The two-night Nutcracker Suite Staycation (starting from HKD$88,000 for two adults and two children) will be available throughout December and includes a Christmas-themed family dinner served in the suite, a festive hamper, breakfast at cafe TOO, and round-trip Rolls-Royce transfers.
Get more information here.
For those looking for some adventure this holiday season, the Christmas Kids' Camp (starting from $8,400 for two adults and one child) is sure to thrill. The staycation combines a two-night luxurious stay at Island Shangri-La with a nature-focused outdoor adventure programme for children aged 5 to 12 years. Children will be entertained as they merrily explore Hong Kong's natural wonders and see their home city from a whole new perspective. Parents will have the opportunity to bond with their little ones during family-friendly activities, whilst also having time for their own rest and relaxation.
Get more information here.
The Langham
This holiday season, The Langham, Hong Kong presents a culinary celebration with an annual tree lighting on 1 December, traditional menus across all restaurants and bar, live carols, a ballet performance, a visit from Santa Claus, and other curated festivities for families and friends to enjoy. Guests can also enjoy Christmas carolling every evening from 18 –26 December 2021 and enjoy a complimentary mulled wine.
Starting from $1,388 for a one night stay in a superior room with breakfast for two and a set lunch for two in Palm Court. Staying period: 1 December 2021 – 2 January 2022.
Get more information here.
Dream Cruises "Nordic Christmas Adventure"
Why not celebrate this Christmas with a Seacation holiday? Bringing to life the age-old traditions and cultures of Scandinavia, Dream Cruises presents an exciting array of culinary delights, Christmas themed activities and decorations and heart-warming entertainment that captures the essence of the holidays with influences from Denmark, Finland, Iceland, Norway and Sweden. 
Enjoy a winter wonderland at sea, with a lighting ceremony, a Nordic Christmas village illuminated with twinkle lights and an appearance from Santa. At the Nordic Market, enjoy a selection of Christmas pastries, festive hampers, Scandinavian souvenirs and fun crafts and remember to snap photos with your favourite Christmas characters to preserve the memory. For dining, enjoy a traditional holiday feast, with roast turkey, slipper lobster, Gammon ham, roasted beef tenderloin, honey glazed Norwegian salmon, ginger-spiced chocolate cake, Christmas cookies, Swedish St. Lucia saffron buns and much, much more.  
Finally, enjoy Christmas performances in the Zodiac Theatre.
Get more information here. 
Date: mid-November – 1 January 2022.
Price: The three-night cruise starts at $1,188 pp for a balcony suite.
Christmas Afternoon Teas
Tea WG Festive Afternoon Tea
Tea WG has unveiled its Festive Music Box Tea Set, each of which contains four lavish ornament-sized mini tea tins. Varieties of tea include those with notes of chocolate, citrus, vanilla, berries and ginger. You can find the box tea sets at Tea WG Boutiques and HKTVmall for $488 a box.
Shangri-La Festive Afternoon Tea
Throughout December, head to The Lobby Lounge and Island Gourmet to enjoy the Shangri-La's Festive Afternoon Tea. Curated by Executive Pastry Chef Julien Gourmelon and the experienced kitchen team, the Festive Afternoon Tea brings the best of Christmas flavours together, from miniature lobster buns and Foie gras tarts, to nutty and chocolatey sweet desserts.
Price: HKD$718 for two people.
Related articles: