Reading Time:
4
minutes
It's almost that wonderful time of the year and nothing says Christmas more than a Christmas tree adorning your home. If you – like us – were wondering where to buy Christmas trees in Hong Kong, then look no further! We've rounded up our favourite places here.
Whether you are looking for a real or artificial Christmas tree, we've got you covered.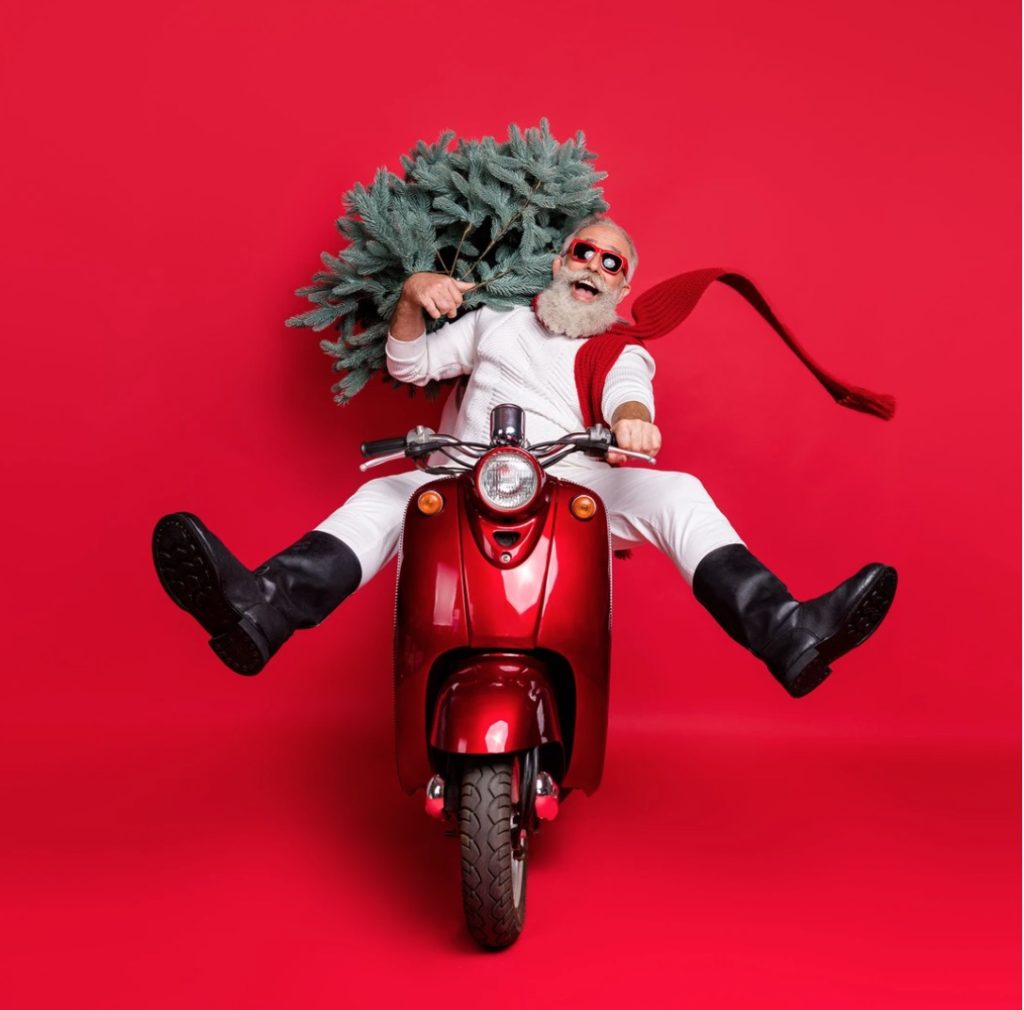 Real Trees
Christmas Tree HK promises to delivery Nordmann fir trees for reasonable prices. They work alongside a Christmas Tree Centre in Northern Germany to bring the 'Original Christmas' Tree to Hong Kong. They also sell tree stands, and lights so they are a one stop shop for all your Christmas tree needs. They also offer a recycling collection service with various pick up dates to choose from. Prices start from $600.
Keren's Garden is a popular go to for outdoor and indoor plants, and they also offer Christmas trees during the festive period. Expect beautiful Noble Fir trees from Washington USA. For more information and orders whatsApp 96687736 directly.
With over 30 years experience this family run business offers Christmas trees from the USA. They actively participate in tree conversation and recycle all their tree's, making for a greener Christmas. They also offer a range of Christmas decorations from garlands to wreaths. Deliveries can be made directly to your home.
Located in Pok Fu Lam, P&F has over 30 years experience in the business. Head on over to their site in Pok Fu Lam, and choose a tree for yourself.
Choose between some of the most popular varieties of Christmas trees all sourced from environmentally responsible farms in the US. Xmas Tree Online works with a sustainable farm plan which allows them to produce the highest quality Christmas trees whilst also supporting and protecting the environment. Offering Nordmann Firs, Douglas Firs & Noble Firs. Prices start from $1300, with a delivery and removal service.
Anglo Chinese is a well known florist based on Lyndhurst Terrace. You can find Noble fir and Douglas Fir Christmas trees. The trees are from Oregon USA, and prices start from $1000. You can also find wreaths and poinsettias. They also offer a free removal service after all the festivities are done.
With over 20 year's experience in selling Christmas trees, all the trees at Sophie's are of the highest quality. The trees are selected in Portland, Oregon, USA every year. You can choose from Noble fir, Douglas For, and Fraser Fir. You can also purchase wreaths and poinsettias. And orders can be made easily online. Simply choose the kind and size of a tree at your preference, choose a day and welcome the tree.
This season Van Der Bloom will not be selling full sized trees however they do a have a selection of beautiful and elegant table trees, door wreaths and centre pieces. The table trees come in a range of designs and wonderful Christmas smells, like mulled wine and cinnamon. Presented in a linen gift bag with candles and lights for optional extra's.
Choose from a selection of real Scandinavian Firs (which are grown in sustainable eco-environment), you can pick up a decent tree for less than $1,000. IKEA also carries artificial trees in-store with prices starting from $200.
Flower Market Mongkok
If you fancy taking a stroll and wandering past countless beautiful plants and flowers, head on over to the Flower market for your Christmas tree shopping needs. Here, you will find a range of real and artificial trees to suit all needs and budgets. A great way to spend the day and get into the festive spirit. Located on Flower Market Rd, MongKok.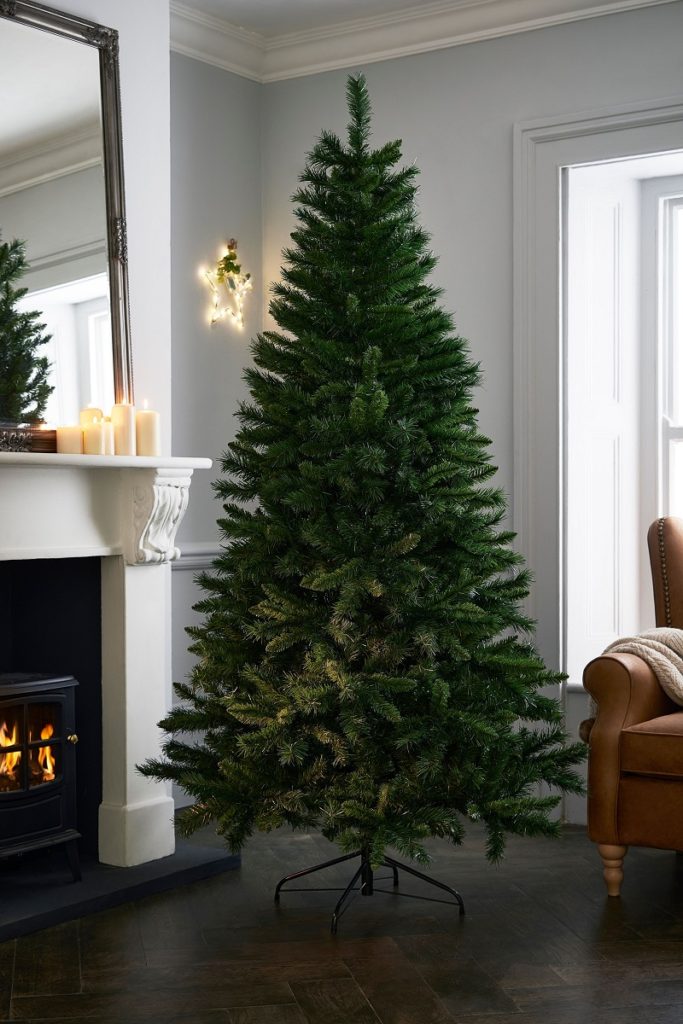 Artificial Trees
The best thing about Franc Franc is that you can buy an artificial 'Christmas tree set' which comes with a tree, ornaments, tree skirt, bead train, tree top, LED lights, and ribbon. You can choose your favourite colour combination and not worry about the coordination. Easy to assemble and also arrives in a compact package making it easy to store for next season. There are also lots of additional Christmas decorations available for purchase.
Japan Home has a great selection of artificial trees, in many sizes to accommodate your own individual needs and space. The prices are very reasonable, and you can also buy additional decor to spruce up your tree and house. There are many locations across Hong Kong making this a very easy win.
Next direct HK not only covers many of your shopping needs, they also have a dedicated Christmas shop online with various decorations to transform your house into a winter wonderful. They have Christmas trees and all kinds of home decor for the festive season. Don't forget to check out the Christmas PJ's whilst you're there!
All Oncor trees are eco-friendly and are made of 100% recycled PVC plastic. Oncor is one of the oldest artificial Christmas tree factories in China. They use the best quality raw materials and tree parts, so that Oncor trees have a minimum product life of 30 years or more. They have many designs, colours and sizes to choose from. Shipping is already included in the price of the tree and they delivery to Hong Kong within 3-4 days.
Indigo Living has an impressive selection of Christmas decorations, and gifts for all to enjoy. They are have a selection of Christmas tree bundles, complete with tree, lights and baubles. Choose from faux spruce trees with thick, dark green, realistic leaves, and add on your choice of shimmering decorative lights and 12 classic Christmas baubles. Check out their Christmas Brochure here.
D'silva creations specialises in Christmas and event decor for commercial use & residences. All the artificial Christmas trees arrive pre-lit with warm LED lights and are fully decorated in the variety of decoration themes. You can also purchase garlands, wreaths, and table top decor. Contact them directly for pricing enquiries.
Royal Christmas is unique in that is supplies decor for businesses only. They stock artificial Christmas trees, Christmas garlands and Christmas wreaths. For 2020 all their trees come with a smart adapter. This means that you can control the LED lighting in the tree with your mobile device and with the free Royal Christmas app for iOS and Android. This is a great option for small and big businesses looking to bring some festive cheer to the office space.
Read More: Christmas comes to Pacific Place