Reading Time: 5 minutesCheck out these top family-friendly events and activities running in Hong Kong in September 2023.
teamLab Hong Kong
Date: Until 14 January 2024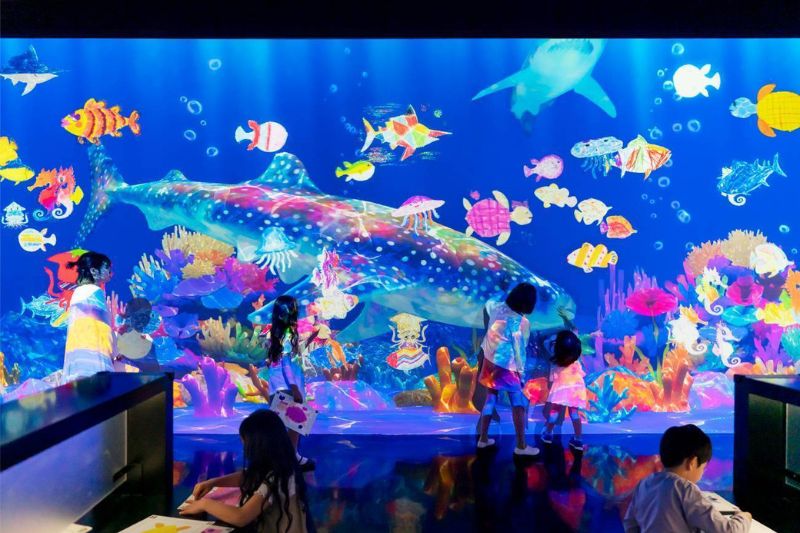 TeamLab Future Park is a family-friendly art exhibition that brings art and technology into a captivating, interactive playground for all ages. The unique experience transcends traditional art forms, allowing children and adults to engage with the installations on a truly personal level. From vibrant 3D projections that react to touch, to sensor-based exhibits that evolve with audience participation, there's a magical sense of discovery at every corner. Families can collaboratively shape the art in real-time, fostering not only an appreciation for artistic expression but also a sense of unity and teamwork. In this way, TeamLab Future Park becomes more than an exhibition; it's a shared journey into the future of creativity and connection. Colour your own picture of a creature and see it come to life alongside those created by other visitors; bounce and roll giant, colour-changing light-balls at the Light Ball Orchestra; slide through a colourful fruit field; or play genius hopscotch. Visit TeamLab Future Park Hong Kong at Mega Box, where it's running until 14 January 2024.
"FUWAFUWA Soffte Park" at Stanley Plaza
Date: Until 10 September
The amphitheatre at Stanley Plaza has been transformed into 12,000 sq ft of amusement facilities, including a 3.5-metre Alpaca slide, 3-metre high inflatable alpaca, photo spots spots and an AMAZ x FUWAFUWA pop-up store at Murray house. You can also visit Kome Kushi (Shop G05 & G06, Stanley Plaza) and Waffleman (Shop 407, Stanley plaza) to enjoy a special FUWAFUWA menu.
Better With Beer
Date: 15-16 September
Better With Beer is Hong Kong's ultimate craft beer festival, taking place on 15 and 16 September at Central Harbourfront. Organised by the team behind Clockenflap and the Craft Beer Association of Hong Kong, the festival promises an exciting lineup of over 150 beers from more than 20 local breweries and distributors. Attendees can enjoy live music from Hong Kong's best bands and DJs, with different sessions featuring a variety of musical acts. In addition to the beer and music, the festival offers outdoor games, food outlets serving diverse cuisines, and various entertainment options, including Drag Bingo, Lip Sync Battles, and more. Early Bird tickets, starting from HK$400, are available for purchase and include unlimited free-flow beer.
Ballet Carnival for Kids
Date: 16 September
Don't miss Hong Kong Ballet's Ballet Carnival for Kids, a gala performance for young audiences. The show includes excerpts of beloved classics like Swan Lake, Don Quixote, exciting contemporary works and a sneak peek of works celebrating Hong Kong and Western pop music. The show takes place at 7:15pm at Tuen Mun Town Hall. Share the Wonder of Dance with the Whole Family!
Disney 100 – The Concert
Dates: 9 – 10 September 2023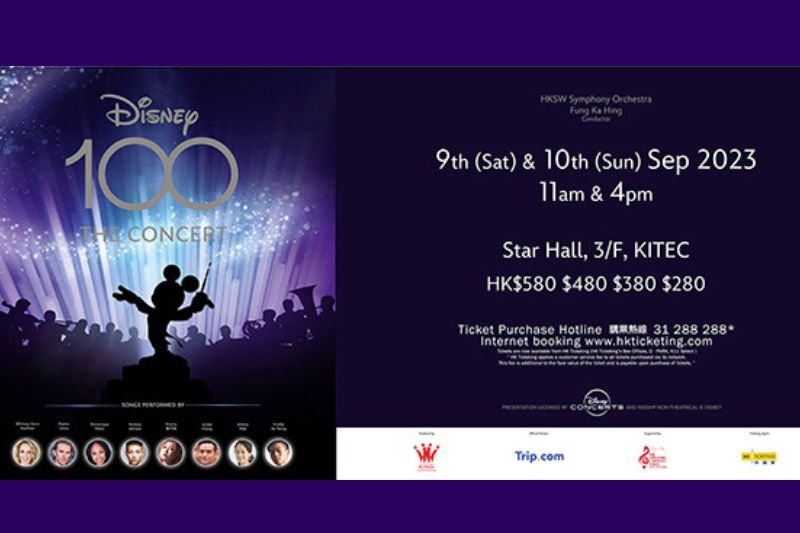 Celebrate the 100th year of The Walt Disney Company at this multimedia experience that explores some of the most inspiring film scores ever created. The HKSW Orchestra and eight Hong Kong and USA based performers bring their own magic to songs you know and love from Cinderella, Beauty & the Beast, The Lion King, Frozen, Moana, Encanto and many more, while original Disney animated film clips are projected live on the big screen. Tickets are available from HKTicketing.
An Evening With Whitney
Date: 16-17 September
A must for fans of the late great Whitney Houston, enjoy a full live band, back-up singers and choreographed dancers, all fronted by a cutting-edge, holographic Whitney singing digitally remastered arrangements of her biggest hits. Tickets are from HKTicketing.
OH! MY ROCK Macau Music Festival
Date: 16-17 September
Rock on in Macau at this large-scale indoor music festival. Held for the first time in Macau, the festival features local and overseas rock bands, starting with local indie bands, to ignite your music passion. The two day package costs $710 from Tickeflap
Primeval Forest at Nina Mall
Date: Until 17 Sept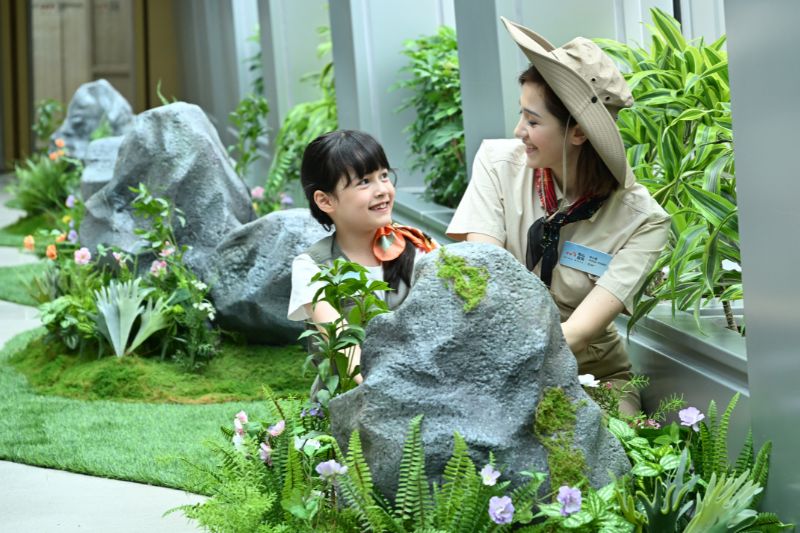 Visit Nina Mall in Tsuen Wan West to venture through time and space and explore the ancient world. Embark on a journey back into ancient times through the four senses: sight, hearing, smell and touch. Enjoy a preview of Nina Park (due to open at the end of the year) which becomes an urban oasis themed on petrified wood with a display of over 100 precious wood fossil collections with a history of millions of years.
See the 6-meter-tall giant inflatable mammoth, visit the "Forest of Exploration" where you can step on soft grass, listen to sounds of the forest and stand under the giant 4-metre-tall trees. Play the "Primeval Forest Interactive Game", to learn about precious and rare petrified wood and animals from the Pliocene period, including mammoths, saber-toothed cats, sloths, meerkats and dodos.
There are also environmental-protection-themed workshops. Learn about animal and plant specimens; or learn how to print vegetable dyes on a reusable bag, making a unique and exclusive bag by yourself. There is also a Recycled Paper Making Workshop.
Mattel PlayHouse Hong Kong
Date: 24 Sep-12 November, 2023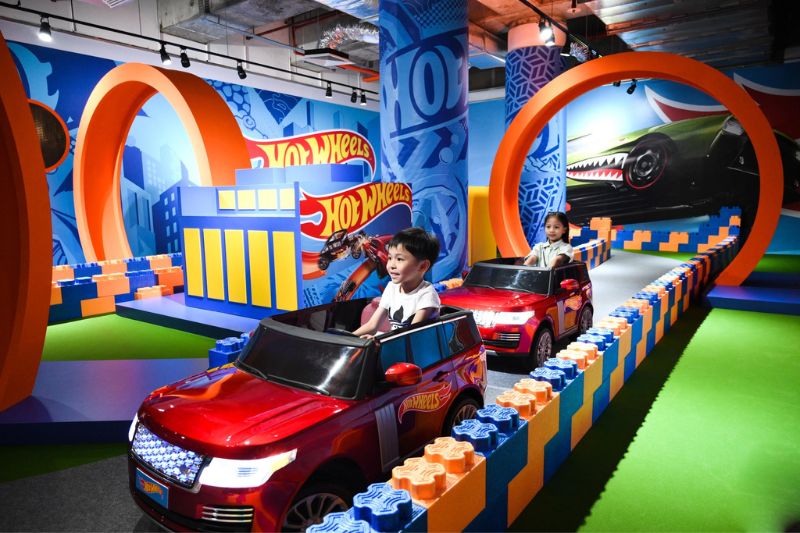 Mattel Playhouse is coming to Hong Kong this month! Children will love being able to immerse themselves in a variety of themed activities – they can become a young champion racing driver with Hot Wheels, unlock their creative potential with Barbie, role play different occupations with some fun dress-up, or combine artistic creativity and virtual reality by designing Barbie in their favourite colours. They can even take a train ride through Sodor with Thomas and his Friends. Tickets are available through Trip.com
Legends Tango Festival
Dates: 28 September 2023
Experience the beauty, passion and sensuality of Argentine Tango at this glamorous collaboration of Hong Kong Tango Orquesta + FlirTango Orchestra (Italy) + International / Local Tango Dancers.
The Tiger Who Came to Tea
Dates: 27 September – 1 October 2023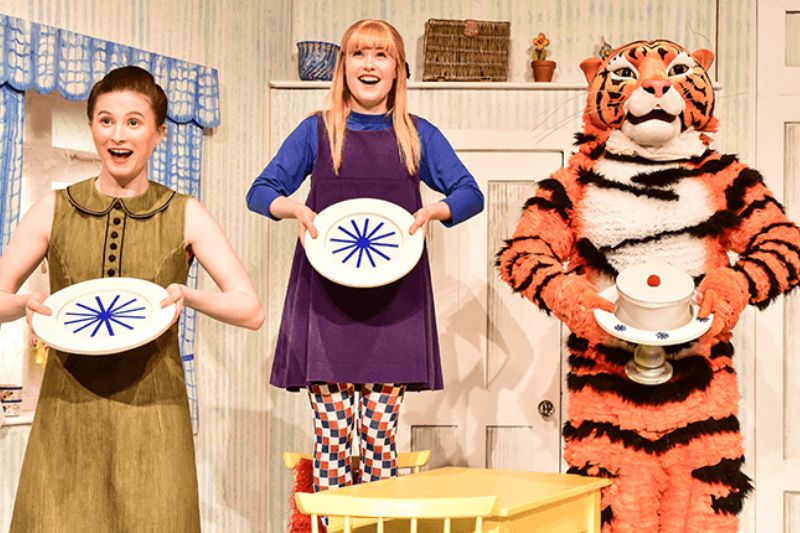 The Tiger Who Came to Tea returns to Hong Kong! Join the tea-guzzling tiger in this delightful family show; packed with oodles of magic, sing-along songs and clumsy chaos! A stunning stage adaptation of the classic tale of teatime mayhem… expect to be surprised! For children aged 3 and above and their families.
Aqua's First-Ever Night Brunch
Dates: every Saturday this September
This is the ultimate after-dark dining experience! The first-of-its-kind Night Brunch has limited seating so be sure to pre-book. Enjoy Japanese and Italian cuisine with free flow champagne, sake and DJ music. Indulge in starters like veal tonnato, octopus salad, chicken yakitori, and an array of sushi, maki, sashimi, and oysters; follow those up with mains Paccheri pasta alla Norma and Roasted chicken "Cacciatora". Save room for aqua's signature dessert platter.
The Tai Hang Fire Dragon Dance
Date: 28 – 30 September – From 8:15 pm – 10:30 pm
Yes, the Tai Hang Fire Dragon Dance Parade is BACK! This unique to Hong Kong features a 67-metre fire dragon winding through the streets of Tai Hang – just as it did almost 150 years ago – with over 300 performers, 70,000 incense sticks and lots of firecrackers. You'll get the best view from Mun Sha Street.
Lee Tung Avenue Mid-Autumn Workshops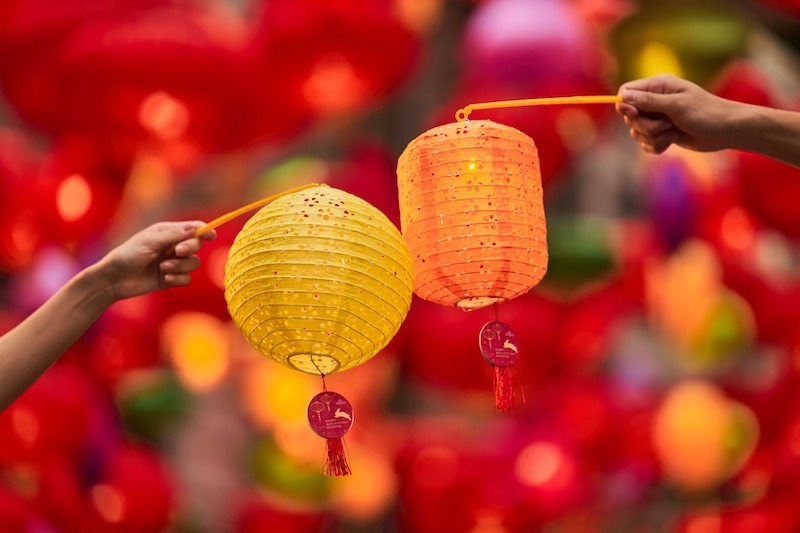 Dates: 17 – 29 September 2023
Lee Tung Avenue has invited Master Kwok to host a few experience workshops to promote the tradition of dragon dance. The workshop will combine an introduction to the history and cultural meanings behind the cultural heritage with a hands-on experience. Either use 200 e-points to redeem a spot or you can obtain a spot by spending HK$300 on the same day at Lee Tung Avenue with an electronic payment method and following Lee Tung Avenue on social media. Limited spots are available on a first-come, first-served basis.
Dragon Dance Experience Workshop: 
17 (Sun) & 23 (Sat) September 2023 | 2pm, 2:45pm, 3:30pm, 7pm, 7:45pm & 8:30pm (30 minutes per session)
24 (Sun) September 2023 | 7pm, 7:45pm & 8:30pm (30 minutes per session)
29 September 2023 (Fri, which is the day of the Mid-Autumn Festival) | 4pm, 4:45pm & 5:30pm (30 minutes per session)
Lee Tung Avenue  "Under the Moon" Charity Pop-up
Dates: 16-17 and 23-28 September 2023,
Lee Tung Avenue will be hosting the "Under the Moon" Charity Pop-up organised by The Hong Kong Wan Chai District Association. The event will feature booths selling handmade products and a lantern-making workshop by various Wan Chai-based non-profit and charitable organisations.
Harry's Magical Symphony: The Mermaid
Date: 1 September
Enjoy a magical evening with renowned Hong Kong magician and M.C Harry Wong who will be performing alongside a live Symphony Orchestra. Together they will present the famous fairy tale of "The Mermaid" with orchestral performance, story-telling (in Cantonese) and projected images. Harry's Magical Symphony: The Mermaid is suitable for ages 3 and above.