Reading Time:
3
minutes
Helen Scott, founder and author of Mango Menus, the Hong Kong foodies' website, selects six of its delicious and nutritious smoothie recipes to kick start your healthy living. Get your blender at the ready and enjoy!
---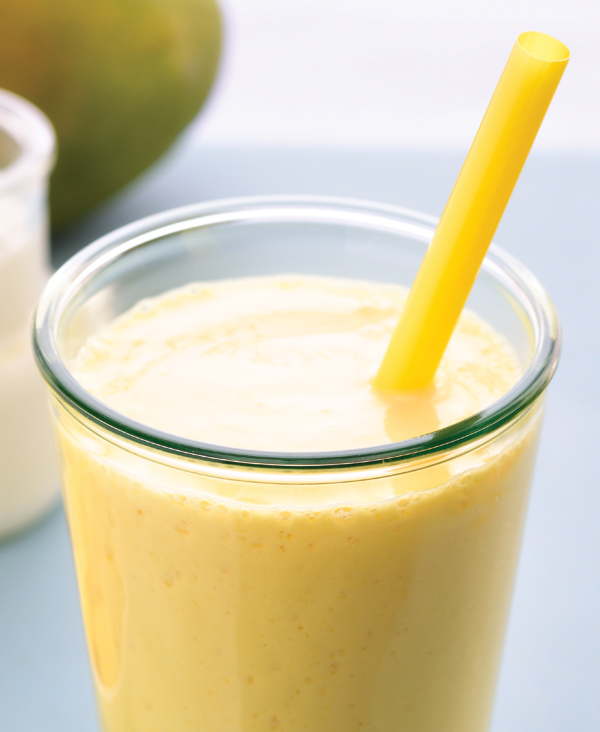 Mango Lassi – refined sugar free
This is an Indian yoghurt-based smoothie that I first had lying in a hammock on a beach in Goa. Those were the days… and it is a great way to use those Filipino small mangoes, when in season.
What you need
1 large mango or 2 small ones
200ml unsweetened yoghurt or milk kefir
1 teaspoon of Manuka honey or maple syrup
Pinch of ground cardamom
Method
Blend until smooth.
Makes two drinks.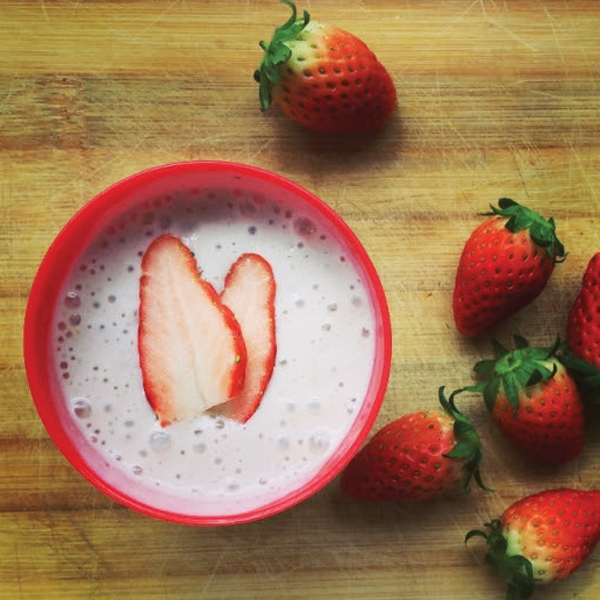 Strawberry Milkshake – dairy-free, refined sugar free
This may look like a strawberry yoghurt/milkshake but it is in fact dairy-free, higher in protein (thanks to the tofu and almond milk) and void of refined sugar, sweetened only with Manuka honey. It is far cheaper to make these than buying those overpriced packs of six yoghurts in Hong Kong supermarkets, that are full of rubbish anyway.
What you need
350g pack of silken tofu
Handful of strawberries
1 tablespoon of vanilla extract
1 tablespoon of Manuka honey
250ml of almond milk to turn it
into a smoothie
Method
Blend the plain silken tofu with a handful of strawberries and vanilla extract. Garnish with a strawberry slice and refrigerate until required. Add 250ml of almond milk to the blender to turn it into a longer, smoothie drink.
Makes Three to four drinks.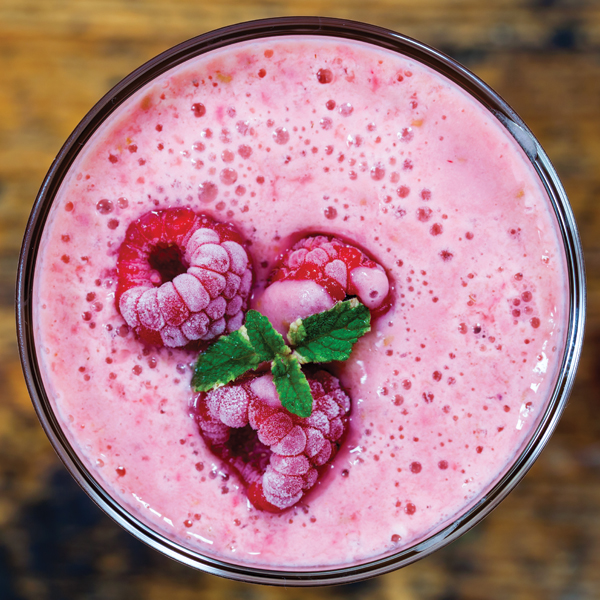 Raspberry Cacao Shake
Cacao is chocolate in its raw, most nutritious form and can be bought as a powder as well as the actual cacao nib. We use them both in this smoothie for flavour and texture.
What you need
1 banana
100ml plain yoghurt
100ml milk of choice (cow's, soy, almond etc)
1 handful of frozen raspberries
2 teaspoons of cacao powder (or cocoa will do)
1 tablespoon of maple syrup
Few cacao nibs to sprinkle on top
Method
Blend all the ingredients in the smoothie maker until smooth. Then, sprinkle cacao nibs on top.
Makes Two smoothies.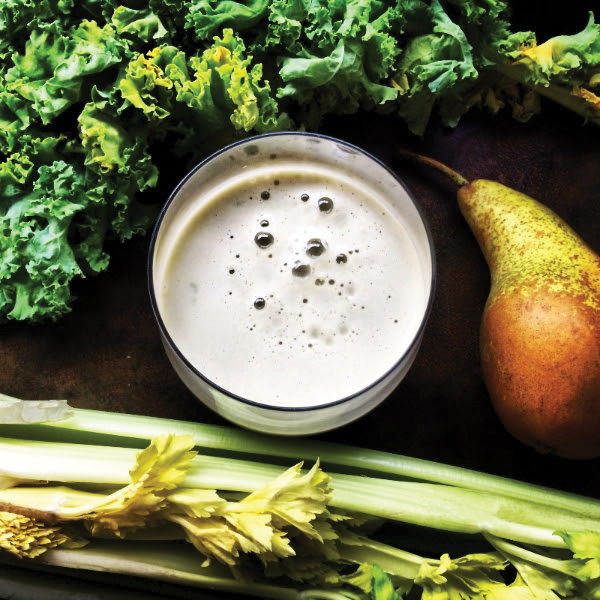 Kale, Pear & Celery
Kale is the most nutrient dense vegetable on our planet containing high levels of vitamin A and C as well as anti-cancer compounds. It can be enjoyed in many ways including kale chips, salads, stir fries and smoothies such as this one. The pear gives the smoothie a sweet flavour, taking away any bitterness from the greens and is cleansing along with the celery.
What you need
1 stick of kale
2 pears
1 stick of celery
Method
Juice!
Makes two drinks.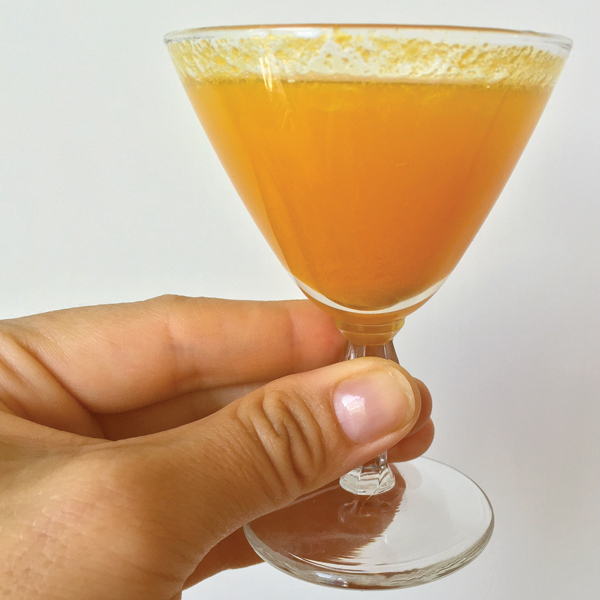 Baobab, Orange, Carrot & Ginger
This amazingly healthy drink is full of immune boosting orange juice, carrot and ginger as well as a teaspoon of baobab powder. Baobab is a super fruit grown in Africa which has six times the vitamin C of an orange and twice the calcium of milk.
What you need
2 oranges
1 carrot
1 inch cube of ginger
1 teaspoon of baobab powder
Method
Juice the first three items and then stir in a teaspoon of baobab powder.
Makes two drinks.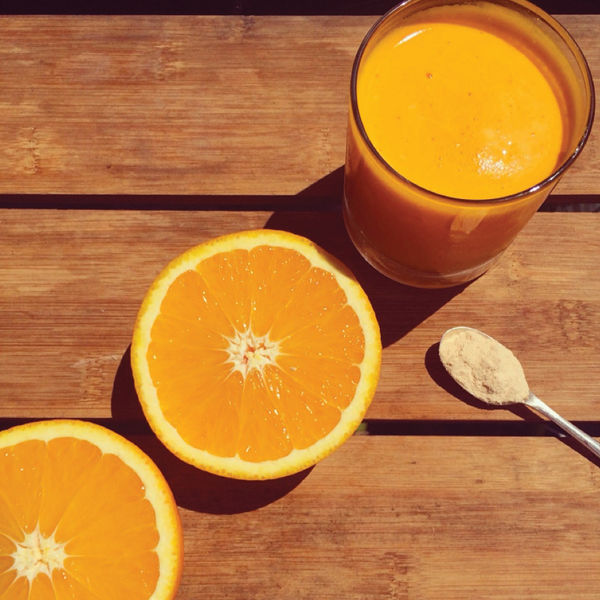 Belly Shots
These shots contain aloe vera, turmeric and apple and are certainly not the shooters to which I am accustomed. I saw these on the Holistic Lifestyler Instagram account, compiled by an Aussie guy who is far more wholesome than I will ever be, but I find the account inspirational nonetheless. I therefore thought these belly shots would be another excellent use for my organic aloe vera, supposedly good for digestive issues. It's apparently best taken on an empty stomach after having first been to the bathroom in the morning.
What you need
1 apple
1 tablespoon of aloe vera sap
½ teaspoon turmeric
Method
Juice the apple then blend with the rest of the ingredients until smooth.
Makes two shots, and what's more, they are most palatable.
Related articles: