Reading Time: 4 minutes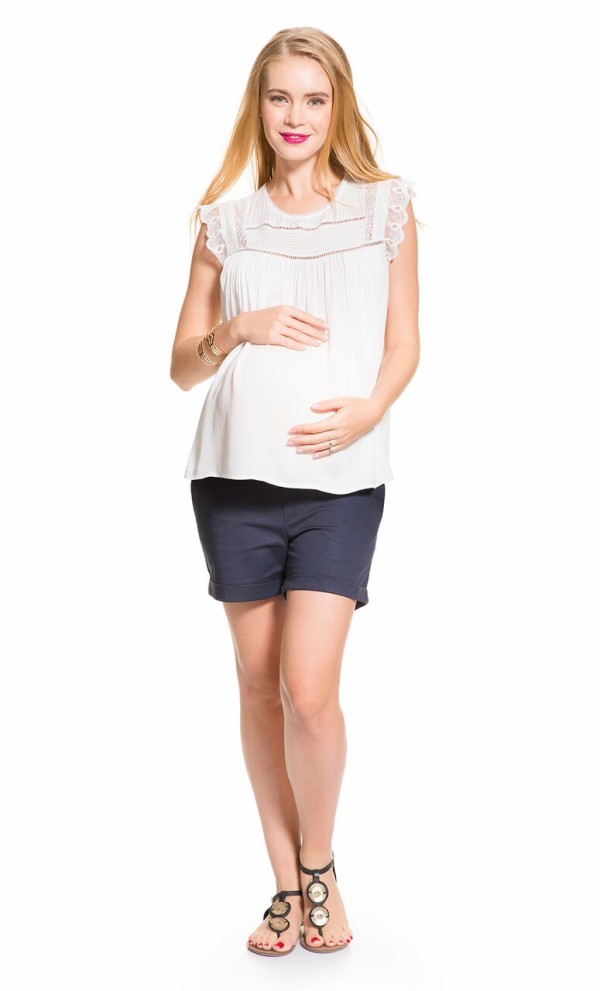 You can read many books about breastfeeding but nothing quite prepares you for this new phase in your life. Suddenly you have to plan your days around your baby's need to feed, and you may start to feel like a milk machine – but that's the beauty of motherhood: multi-tasking and feeding super powers. Whether you decide to breastfeed or not, the most important thing is doing what feels right for you and your baby.
To aid you on your feeding journey, we've compiled a list of 10 things you need to know about breastfeeding:
1. Talk to trusted friends, family members and professionals to find out as much as you can from them – but remember, what worked (or didn't) for your friend or sister may not be the same for you, and that's ok. There are some amazing breastfeeding experts who will come over and assist you.
2. With breastmilk, babies always get what they need. Your body is constantly making the perfect milk for baby. Milk changes as baby grows (milk made for a three-month old is different to that for a nine-month old). Milk can even change day to day – for example, water content may increase during times of hot weather and baby-sickness to provide extra hydration.
3. Breastfeeding can have health benefits for baby – it boosts baby's immune system, helping him to fight infections, and can reduce the risk of some allergies and illnesses in later life.
4. Breastfeeding can also have benefits for mums. In the long term, it can have a protective effect against ovarian and breast cancers. And in the short term, it can help women to get back to their pre-pregnancy shape as it speeds the contraction of the uterus and burns more calories than bottle-feeding. In fact, breastfeeding women are advised to eat an extra 500 calories per day.
5. You produce more milk at night so leaving the baby with a night nurse is not ideal. Try to feed as much as you can in week one while balancing this with rest – it might feel like an exhausting uphill battle, but it will get better.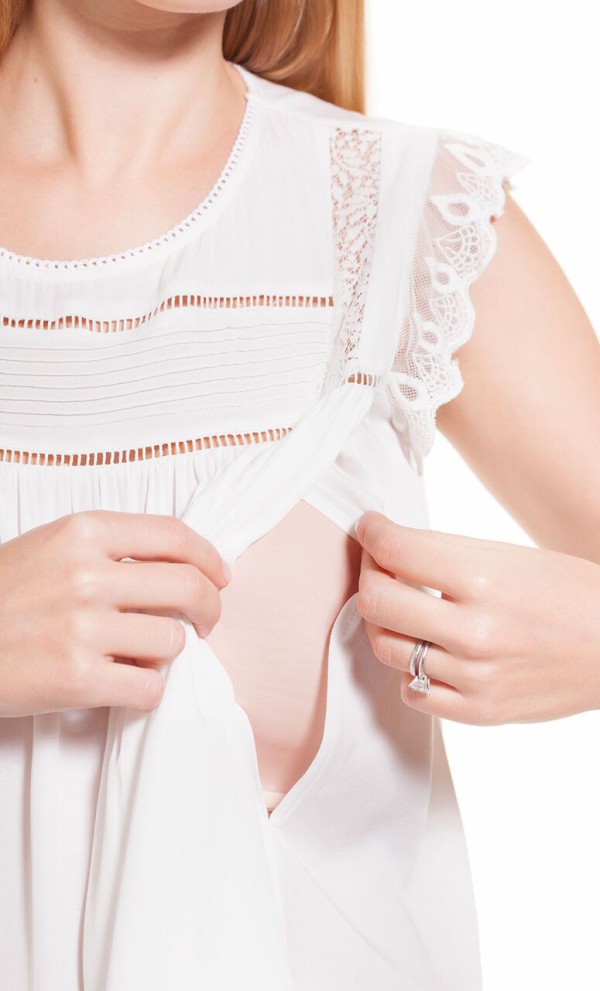 6. Breast size is not correlated to milk production. This is a common myth, especially in Asia, but it shouldn't bias your feeding decision.
7. The subject of feeding babies can get emotive. Don't lose sight of the fact that the most important thing is that your baby is getting the right nutrients and required calories, while balancing that with bonding time with you.
8. Love your baby with confidence regardless of the choice you make. If you're stressing over not making enough milk or painful feeding, it's hard to enjoy your time together while feeding. Too much stress on you or your little bubba is not good.
9. However you choose to feed your baby, spending quality time together is crucial – touch and cuddles stimulate hormones that help bonding.
10. Breastfeeding can be a challenging process, especially for the first month. Knowing this, and having the right support, is essential.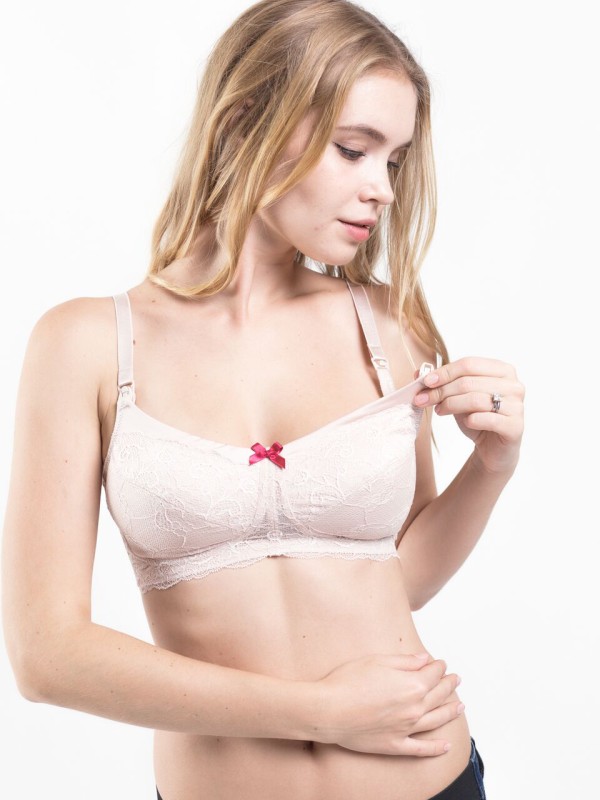 If you have decided to breastfeed your baby, we've rounded up five essential items that will make breastfeeding easier:
Nursing bra
The Mayarya by Amoralia Exclusive Cupcake Nursing Bra is an award-winning, soft cotton-lined lace matenity and nursing bra, crafted in the finest silky soft microfibre with superior support to lift and shape your bust, and help avoid stretch and sag. Featuring a half-moon cotton sling and plastic clips that can be open one-handed, the B-E cup is available in non-wire, while F-H cup is finished with flexi-wire.
Nipple cream
Cracked and sore nipples may occur – and as unwelcome as that is, there are creams that will help soothe and heal. Try Lansinoh HPA Lanolin topical treatment.
Nursing covers
For your comfort and discretion, nursing covers are a must-have item while you're breastfeeding. Try a nursing scarf and cover that you can wear as a stylish scarf or use as a lightweight, breathable cover up for breastfeeding your baby.
Nursing tops and dresses
Never underestimate the necessity of nursing-friendly tops. With a newborn in tow, it's not easy – nor is it necessarily your priority – to consider your wardrobe. Don't think twice in the mornings, simply slip on a breastfeeding-friendly top or dress with specially designed, fuss-free nursing access to make breastfeeding easier for you and baby.
Nursing pillow
A nursing pillow is great for offering a soft, supportive spot for baby, but it also raises them up to a comfortable level for you to feed baby, helping to reduce back pain.
Join the free Playtimes x Mayarya event, "Breastfeeding: Getting Started" with an expert lactation consultant from the Matilda Hospital on 25 June 2016. Time: 1st session – 10-11am, 2nd session – 2-3pm. Location: Mayarya, 26 Jervois Street, Central/Sheung Wan. Book your seat now: info@mayarya.com – limited spaces available. For more nursing wear essentials, visit www.mayarya.com.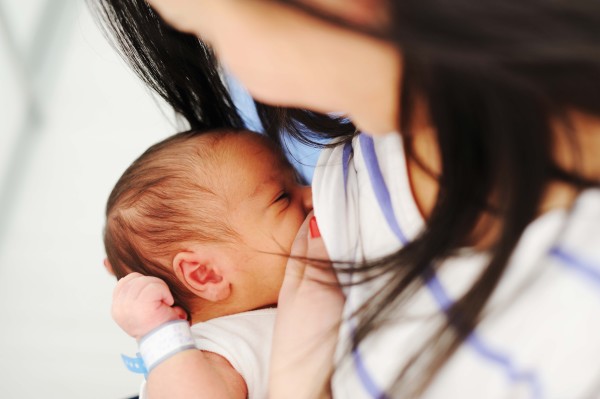 ---
Feeding on the move…
Now that you've become a pro at breastfeeding, find out where Hong Kong's breastfeeding friendly spots are….
Whether you're in Tsim Sha Tsui or Central/Sheung Wan, Mayarya stores offer a sanctuary for nursing mamas. Comfy sofas make breastfeeding easy and comfortable, with no pressure to buy!
Tiny Footprints on Duddell Street offers a private nursing room and changing table.
The Powder Room on the 1st floor in the Mandarin Oriental provides changing and feeding space.
Lee Gardens Two in Causeway Bay on the 2/F has an equipped nursing room.
Ocean Terminal at Harbour City in TST is brilliant. The nursing space outside Toys R Us has three private rooms with changing tables, a small play area and bottle warmers.
---
Why do you need a maternity and nursing bra?
Maternity and nursing bras by specialist brands feature soft cups and extended rows of hooks and eyes (depending on the style of bra). This allows for more room for the diaphragm to expand during the months of pregnancy.
Maternity bras are important because:
Maternity and nursing bras with flexiwire ensure that milk flow is not restricted. Traditional underwire is not recommended.
Wider bra straps ensure maximum support as your breasts become heavier.
Specialist maternity and nursing bras feature soft cotton lining for sensitive nipples during breastfeeding.
Easy nursing access is key! Choose between side sling (pull down access) or one-handed nursing clips to suit you.
As your weight and size changes during pregnancy, we recommend that you are measured and fitted for a bra throughout the pregnancy, at least at 12-14 weeks, then a follow-up fitting at 28 weeks. To estimate what size nursing bra you'll need, you could take your measurement at 28 weeks and add 1-2 additional cup sizes. However, we would strongly recommend that you are fitted again four weeks after birth to ensure you have the best fitting nursing bra after your milk comes in.