Reading Time:
11
minutes
In traditional Chinese culture, a baby's 100 day celebration is a hugely important milestone for both mother and baby. Read on as we delve into the history and the customs behind the baby's "full moon", and share our top tips for pulling off an unforgettable 100 day party right here in Hong Kong.
What Is a 100 Day Celebration?
The birth of a baby is a joyous occasion and is celebrated in a variety of ways by different cultures all over the world. In many cases traditions are observed, especially in those first few precious moments of life. Chinese culture and tradition dictates that a baby's first month (also known as the "full moon") or now more commonly the first 100 days, should be marked with a celebration as it is an auspicious occasion, not only for the family but the newborn baby as well.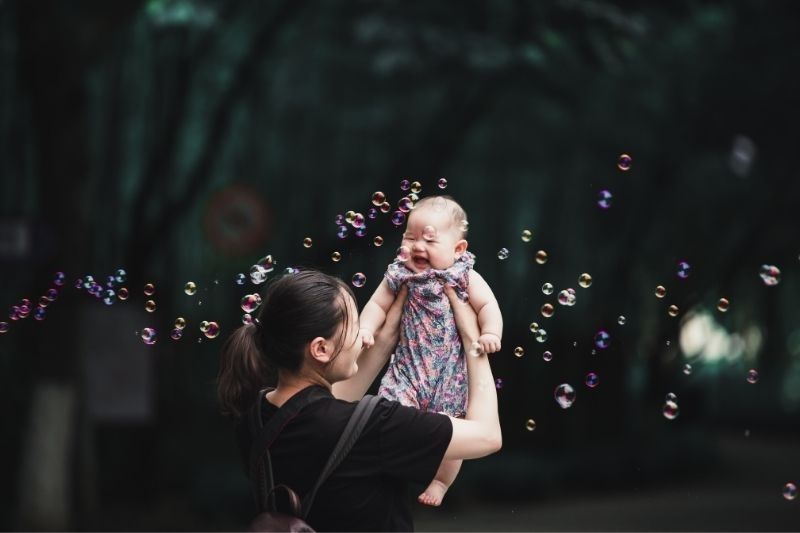 Why Do We Celebrate 100 Days?
The origins of when and how the Chinese 100-days celebration tradition began do not date back to a specific time, however in ancient times, when medical care was scarce, the infant mortality rate was very high, and therefore for a baby to reach the one month mark was a cause for celebration. This period also marks the end of confinement for the mother. In more modern times, whilst the end of the first month is still considered to be an important milestone for both the mother and the baby, it is more common place to celebrate the 100 day mark, thus allowing the mother and baby significant time to rest and recover and also minimising the risk of exposing the baby to germs.
The celebration itself is called many different things: a full moon party, the 100-days celebration, red egg and ginger party. Whatever the name, the sentiments are the same; to welcome a new child among family and friends, and for many it may be the first time they are meeting the baby. And whilst some things may have been left open to interruption and also personal preference, there are a few key elements that remain the same.
You may also like: The History of Mid-Autumn Festival
How Do You Celebrate 100 Days?
Celebrating 100 days with gifts and family.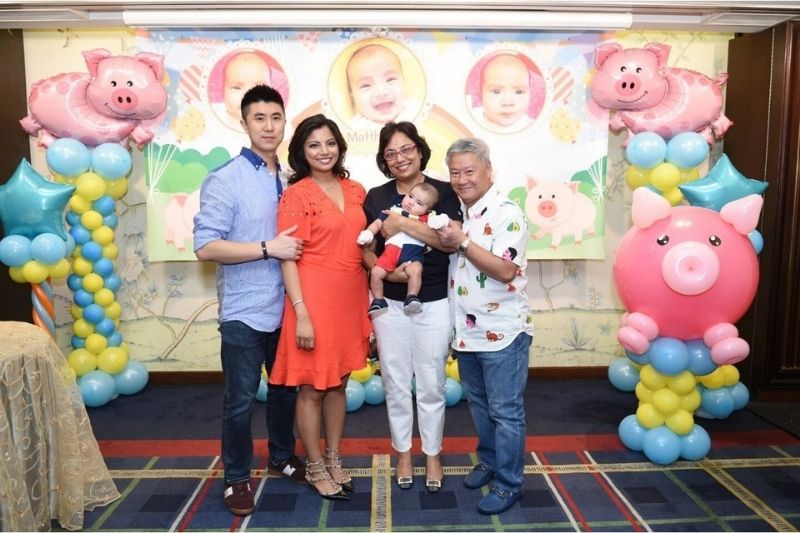 New parents Pam and Michael, born in Hong Kong and raised in the United Kingdom, recently celebrated the birth of their baby boy Matthew at Jardine House in Central with a 100 day banquet. "The celebration is much like a Chinese wedding with a big banquet that typically comprises of a feast of 12 dishes", says Pam. Ginger vinegar and dyed red eggs were distributed to family and friends. A part-time professional MC, Pam also put together a video clip of her pregnancy and Matthew's first few months for family and friends to enjoy. She began to plan this celebration before the baby's arrival, and as the beautiful pictures show, the event was wonderful.
What's The Significance Of The Red Egg?
Red eggs symbolise the birth of a baby, because they are a symbol of the changing process of life and the shape symbolises harmony and a new life. They are dyed red because the colour red is a sign of happiness in Chinese culture. These are sent to the family upon the arrival of a baby and gifted at the celebration itself alongside pickled ginger. The customs differ in different parts of China and also based on family traditions. For example, in central China, when a new baby is born, red eggs will be sent to the grandma on the mother's side. If the eggs have a black dot at one end, it means the baby is a boy, the red eggs should be sent in an even number, six or eight eggs, wishing the baby boy will get a wife when he grows up. If the red eggs don't have black dots, the eggs and are in odd number, five or seven, it means the new baby is a girl, and the odd number wishes the baby girl will get married in the future. In some cases the even and odd numbers can change depending on the sex of the baby and your own family tradition.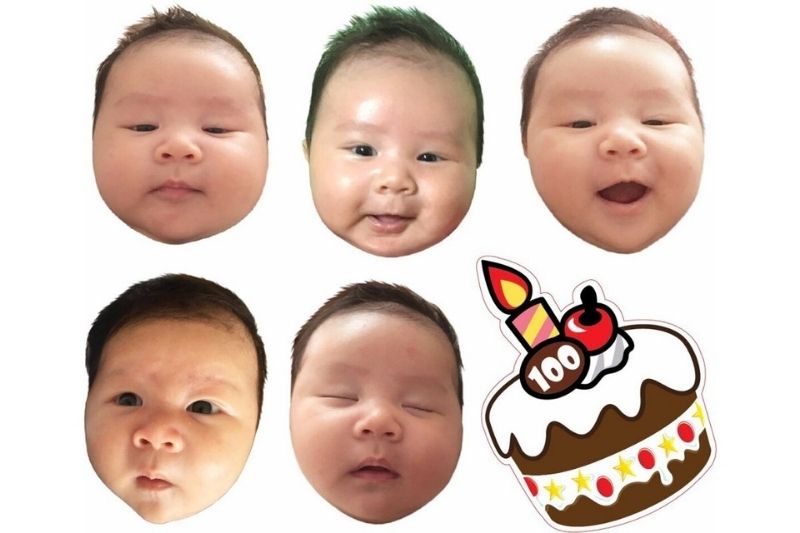 As the first month and/or 100 days marks many 'firsts' in a baby's life, it is not uncommon for parents to shave a baby's head to commemorate the child's independent existence, and also to stimulate new hair growth. Today, families may simply clip a lock of the baby's hair to store as a keepsake. And now in more modern days, a baby's hand and foot are often cast to mark the event and to have as a keepsake.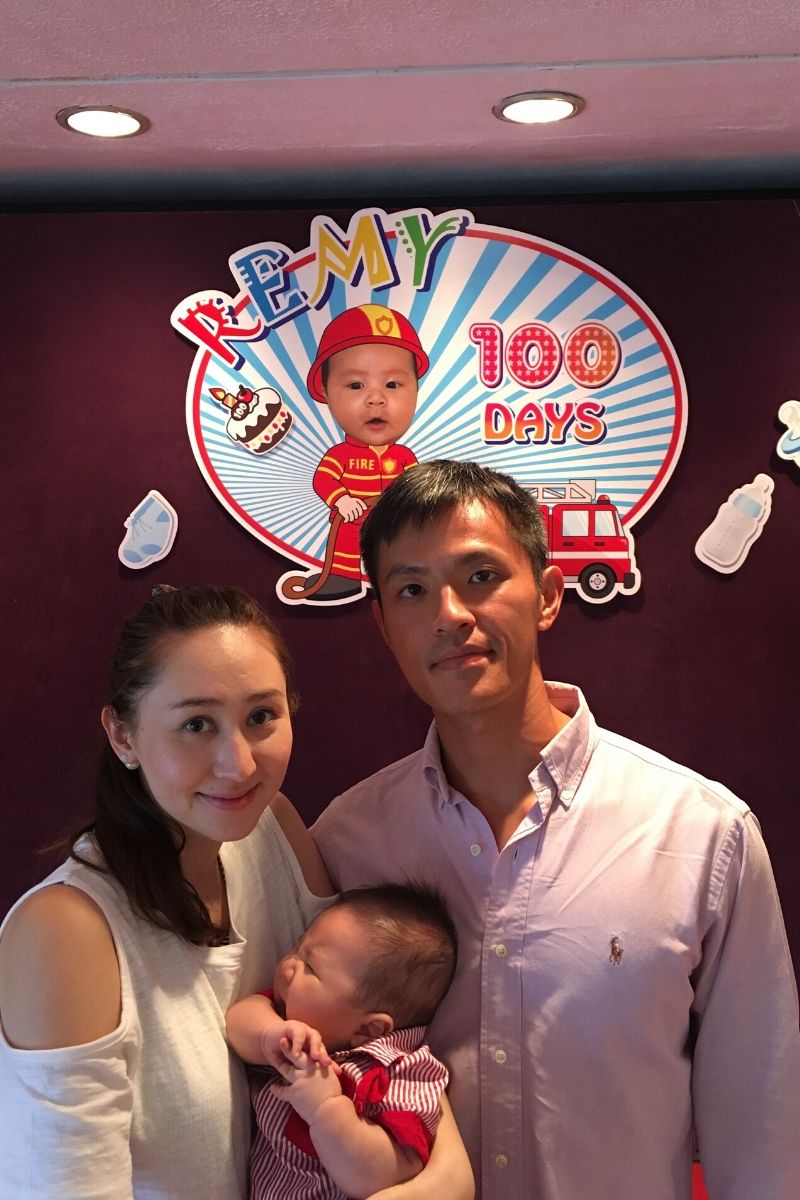 Renita Schmidt chose to have little Remy's hair cut a little when he was one month old. Whilst at the 100 day celebration they were able to enjoy time with family and close friends at an intimate party. The party theme was red and they gave red eggs to all the guests. They used pictures of Remy's face to decorate and make the event personal. Whether you are celebrating the full moon or the 100 days, a party is typically held at local hotel venues, Chinese restaurants, function rooms and/or at home. Hotel and restaurant parties will most likely include a traditional Chinese banquet meal, while parties at home may be more casual affairs.
Hong Kong-based model, insurance agent and eyelash stylist, Karena Kwan, celebrated baby Yunice's 100 days at the Verandah restaurant in Repulse Bay. They chose to have a western lunch buffet party with a live band as they wanted their guests to feel relaxed. Beautifully detailed party decorations, with the baby's name and initials, added a personal touch to the special occasion and the photos will be a long lasting memory for Yunice when she grows up!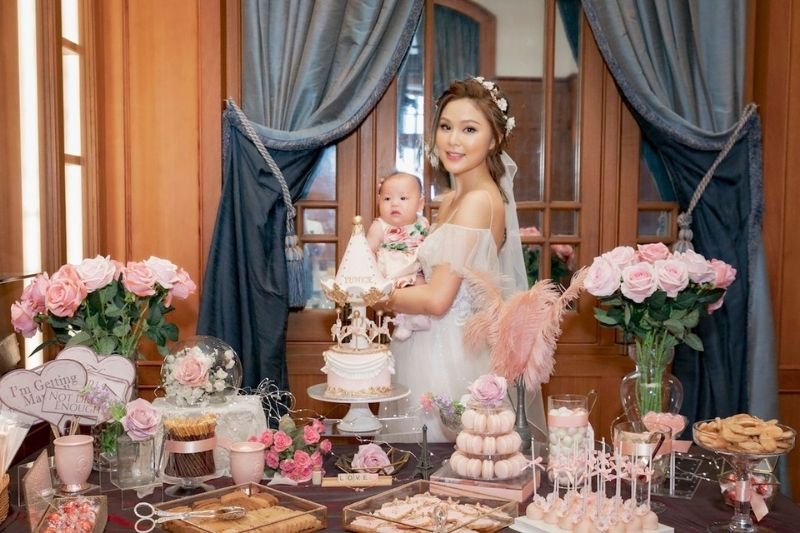 How To Throw A Chinese 100 Day Celebration Party
Whilst there are no specific themes that you must adhere to, here are some ideas when planning your special event.
Colour – Red is an obvious and popular choice. Other colours like gold, silver, blue and pink or perhaps your own favourite colour would also work very well.
Chinese astrology – For example, year of the monkey, pig, dog and so on. You can have a lot of fun with this theme and fully customise the decorations, the cake and the food.
Candy – This is also a fun and colourful theme, and you can include a special dessert table and sweet treats for your guests.
Cuddly toys – Why not bring to life your child's favourite stuffed toy and fully customize your party with this playful theme.
Have fun with the décor and let your imagination run free. Use balloons and colour to add small touches of flare to the occasion. Personalisation is also fun and you can now also create a foam board with your baby's face, creating venue decoration and also photography props.
Party Decor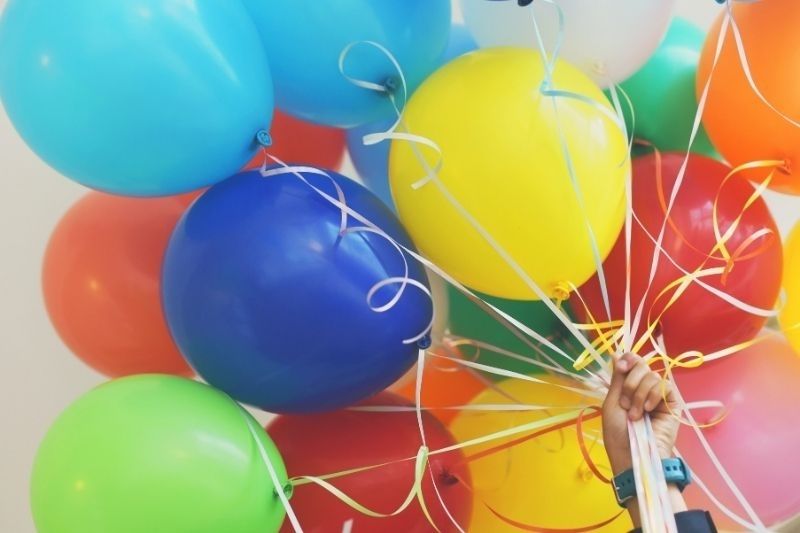 Venue rental, party workshops, decor orations and cakes, My Sweet Art HK can do it all for you! Contact: Flat 1B, 1/F, Long Kee Mansion, 54-56 Cameron Road, Tsim Sha Tsui, Kowloon, Hong Kong, Whatsapp, 9779 2979, info@mysweetarthk.com
Swoon Soirées
Online party boutique filled with creative inspiration and must-have accessories for hosting your next event. info@swoonxoxo.com
With an e-shop and five retail shops located in Central, Causeway Bay, Repulse Bay, Discovery Bay and Kowloon Tong, Partytime has one of the city's largest selection of party supplies. Contact: info@partytime.com.hk
One of Hong Kong's largest party supply stores, located conveniently in the Lan Kwai Fong. With brands imported from the USA, UK, Australia and Europe. Contact: 7A Ho Lee Commercial Building, 38 D'Aguilar Street, Central, Hong Kong, 2810 6223, Whatsapp: 5109 4818
Contact: 1/F, 80 Queen's Road East, Wan Chai, WhatsApp: 6303 2303 or support@partyhero.com
Matteo Party
Stocking a wide range of products for all types of celebrations and themes, Matteo Party makes event decorating easy. They are especially good with personalised products, but allow time for this. Shopping is online via their website.
M'S Creation *Closed*
Specialising in candy corner and dessert tables, M's creations can add some fun and flair to your celebration. For pictures and contact information visit. Contact: Facebook and Whatsapp: 6758 8819
Partymakershk *Closed*
Partymakers can source fun and quirky supplies and giftware to accommodate your theme. https://www.facebook.com/partymakershk/
Venues
SHANGRI LA – At Island Shangri-La, you can celebrate the newest addition to the family in an elegant setting. Themed events with backdrop, balloons or table decorations, children entertainment and souvenirs are available and can be customised. Email events.isl@shangri-la.com.
HOTEL ICON – From traditional pickled ginger and red eggs to auspicious dishes and 3D cakes, Hotel ICON can provide a dedicated service to create an unforgettable memory for you to enjoy with your family and friends. Email events@hotel-icon.com
RITZ CARLTON – Make your child's 100 days feel extra special at The Ritz-Carlton, Hong Kong with a signature six courses Chinese dinner menu including traditional fortune red eggs with preserved ginger, tailor-made giveaways, themed table decoration and many more benefits for this once in a lifetime occasion. Email hkweddings@ritzcarlton.com.
INTERCONTINENTAL – Intercontinental's experienced event planners can help you orchestrate events, both small and large, to mark your special occasion. Email iceventshk@ihg.com
OCEAN PARK – Celebrations can be held at Ocean Park's Neptune or Club Panda restaurants. Their packages offer a choice of Chinese-style banquet or Western buffet in a truly thrilling and unique setting. Email banquet@oceanpark.com.hk
DISNEYLAND HOTEL – Why not celebrate with Mickey and friends at the Disneyland Hotel Hong Kong. A full range of services are available including Disney entertainment, party snacks, souvenirs and much more. The 100th Day Celebration only comes once and what a magical way to celebrate. Email Disneyland Hotel Hong Kong
THE VERANDAH RESTAURANT – REPULSE BAY – Sophisticated and refined with beautiful views across Repulse Bay, The Verandah is an elegant choice for your special occasion. Serving traditional Continental cuisine with a modern twist, you can be sure that this will be a party to remember. Email verandah@therepulsebay.com
DRAGON KING GROUP RESTAURANT – With nine branches to choose from, all located in Central, the team at Dragon Group can create a variety of different functions for you, ranging from traditional Chinese to western. Email banquet@dragonkinggroup.com
CLUB ONE GROUP – Club banquet has a number of different restaurants on and off the island; they can fully customize your celebration to make it a truly memorable experience. http://www.cb-hk.com.hk/eng/
MY SEASONS – can tailor-make a warm and intimate party. With a fun and welcoming banquet hall filled with joyful scenes, your family and friends will make long lasting memories. For reservations and enquiries, send an email to info@myseasons.com.hk
FUNCTION ROOMS & CLUB HOUSES – can make a great setting to celebrate your baby's introduction to all your family and friends. Try https://www.venuehub.hk/ to help you find the perfect location.
You may also like: Our Ultimate Guide to Party Dress Rental in Hong Kong!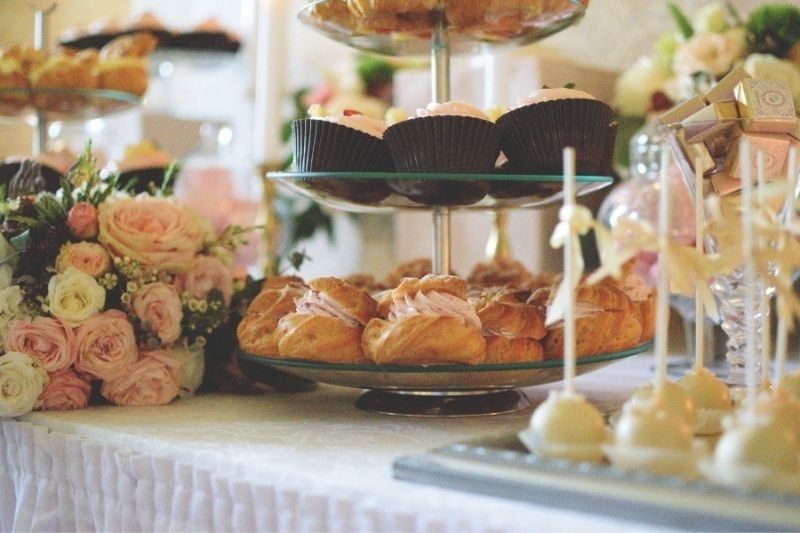 Cakes
A celebration would not be complete without a fitting cake! Here are some places you can try to make your event even more special.
Complete Deelite
Complete Deelite has built a stellar reputation for spectacular edible creations over the years and their reputation absolutely precedes them! Their show-stopping cakes in any design will wow your party guests and guarantee that there will only be crumbs left! www.completedeelite.com
My Sweet Art HK
My Sweet Art HK has an impressive portfolio of unique cakes and sweet treats for all different occasions and themes. Visit the website to get some inspiration for your upcoming event! www.mysweetarthk.com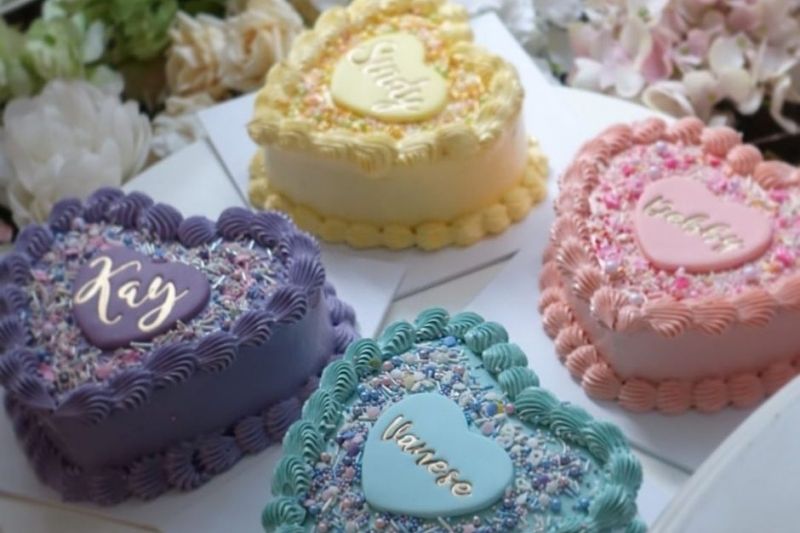 SugarMe
If you want a beautiful cake made with complete precision and care, SugarMe has got you covered. They really know how to turn heads with these wondrous creations in many different flavours and designs. Ever thought about having a Hermes handbag as your birthday cake? SugarMe can make that possible! Orders yours today at www.sugarmehk.com
Mandarin Oriental Cake Shop
Known for their beautiful creations, the Mandarin Oriental Cake Shop has been catering to Hong Kong's sweet tooth for over 25 years. If you're looking for something truly extravagant then this is absolutely the place for you. With cakes, chocolates and patisseries, there is something for every event in the calendar. www.mandarinoriental.com
Sift
Some would say that Sift produces some of the best cupcakes in Hong Kong. With moist and fluffy sponge and light, airy icing, you would have to really look hard to find a better alternative for your next party. Along with their signature cakes and cupcakes, they also offer bespoke services for an extra special event. www.siftdesserts.com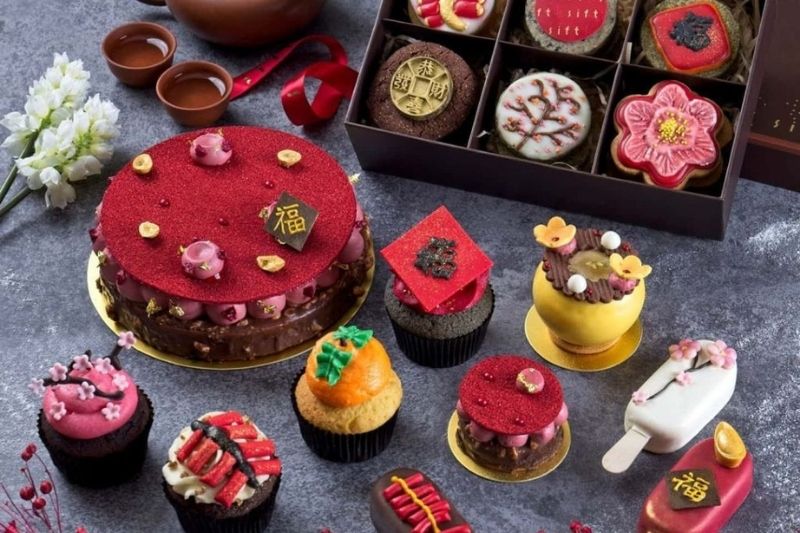 Awfully Chocolate
This one is for all the chocoholics out there. Awfully Chocolate will cater to all of your chocolate needs with their delicious treats. Once you have a taste, you won't be able to stop so don't weigh yourself for a few days after! Top tip: their signature dark chocolate cake with fudge is to die for. www.awfullychocolate.com
Bakes by Tania
Their concept is simple: treats to make you smile from ear to ear and make your inner foodie squeal in delight. These cakes will brighten up the room at your next event with stunning colours and customisable designs, ensuring that every cake is its own piece of art. Order now from www.bakesbytania.com
Different Cultures Also Do This
In Korean tradition, the 100th day or Baek-il is considered to be an important day to celebrate.
In Japan, babies celebrate their 100 days of birth at the first eating ceremony called 'Okuizome'. The baby will be served various types of food, like rice, soup, fish, boiled vegetables, and a stone placed to their lips to symbolise good gastronomic luck and strong, hard teeth.
In Singapore, families more typically celebrate the full moon (one month).
In Taoist or Buddhist families, the morning of a baby's 30th day after birth, sacrifices are presented to gods so that they will protect the child in its later life.
Helpful Hints
The Do's of 100 Day Celebrations
Traditional cheongsam and bright red are good choices for what to wear. The colour red has positive connotations of happiness, warmth, prosperity, virtue, sincerity, and truth.
It's important to consider that the 100 day celebration is a joyous occasion akin to a wedding so remember to dress in party clothes.
A qipao for the baby is a good idea. Hand presents to the individual with both your hands. Gifts are considered as an extension of the one giving and using both hands shows respect.
Accept gifts with both hands, thus expressing your appreciation.
The Don'ts of 100 Day Celebrations
Do not dress in black, blue or white clothes because these colours are traditionally linked to mourning.
Do not offer gifts, like scissors, clocks, and pears, since they have bad connotations in Chinese customs.
Do You Bring A Gift To A 100 Day Celebration?
Gifts are customary in a 100 day celebration or the first time seeing an infant as with most cultures. In addition to the gift itself, the amount you spend on it, how it is wrapped and presented is equally important according to Chinese culture.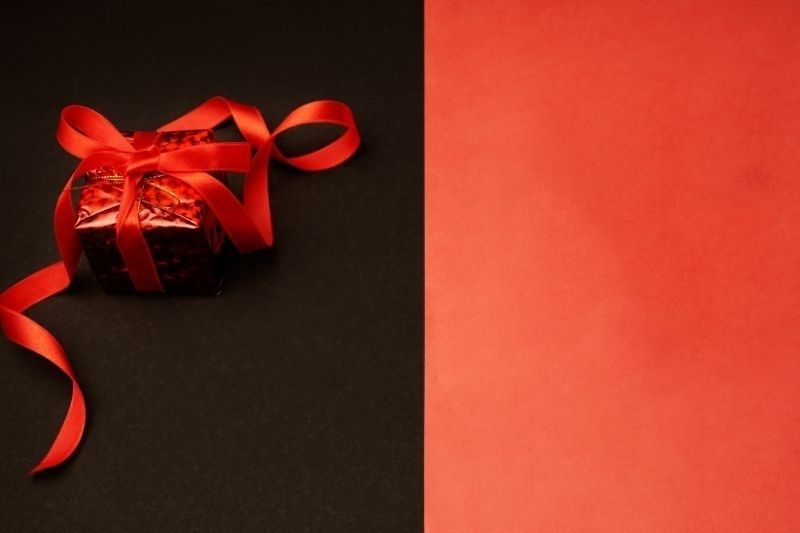 Ideally, the gift should be wrapped in a red paper or a red packet to symbolise good luck.
Money should be placed in a Chinese red envelope and is the most traditional and common gift. The amount given should end with an even number while favouring the auspicious number eight.
Gold jewellery is also a popular choice. Many families celebrate a new baby's life using a gold bracelet or necklace with a longevity lock. The lock in Chinese culture serves as a sign of a shield, which is meant to help ward off evil and also symbolises good fortune and health. Longevity locks can also be engraved with special characters or the baby's name. Some people say that the lock should stay closed until the child grows up and gets married.
Jade is a very popular 100 day celebration gift as it symbolises protection. The jade can be made into charms or bracelets. Often jade jewellery is shaped in its Chinese astrology symbols such as monkeys, pigs, dragons or rats.
The Chinese believe that peach wood wards off evil spirits, and so a gift made from peach wood would be well received.
Baby clothing is always a good and practical choice and can be personalised with the baby's name and in auspicious colours, like red.
You may also like: Baby's First Christmas
Photographers
Thomas Kwok Photos – https://thomaskwokphotos.wordpress.com/ email thomaskwokphotos@gmail.com for rates.
Honey Child Photography – https://www.facebook.com/Honeychildphotographyhk/, rates start from $3500.
By Janelle – http://www.byjanelle.net/ contact via the online form or on email photo@byjanelle.net
Bettitude Photography – https://bettitudephotography.com/ or email info@bettitudephotography.com
Little Stories – http://little-stories.co/
Evans Baby Studio – https://photobyevan.com/
Kim Bacon Photography – http://www.kimbaconphotographyorders.com/ Packages start from $3800 for 2 hours & 75 high-resolution images. Email info@kimbaconphotography.com or contact via online form.
Cheeky Monkey – http://www.cheekymonkey.com.hk/ – Packages from $4800 for 2 hours and up to 50 people, email info@cheekymonkey.com.hk
DFN Studios – http://www.dfnstudios.com/#!/page/7911/home – email cs@DFNStudio.com for pricing
Sakshi Verma – https://www.sakshiverma.net/ – Prices start from $3500 for 2 hours with 80+ photos.
Make Up Artists
How To Make Chinese Red Eggs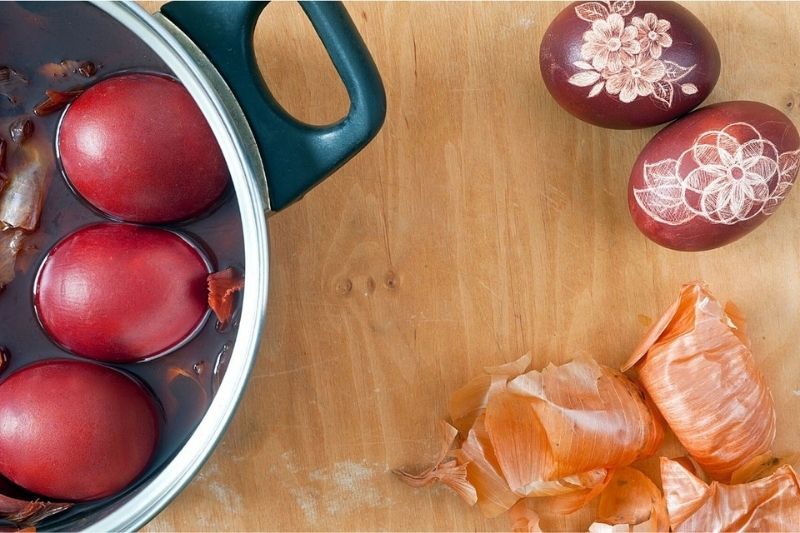 Ingredients
¼ cup of hot water
2 tbsp. vinegar
1 tbsp. red food colouring
Hard boiled eggs (boil with 1 tbsp. salt and vinegar)
Method
1. Make sure the hard boiled eggs are cool before colouring
2. Combine vinegar, water and food colouring
3. Put eggs in colour bath till they are coated in your desired shade of red
4. Place on a cooling rack with a paper towel lined tray
And there you have it! Everything you need to know to throw or attend your first 100 day celebration party.
Main photo courtesy of Karena Kwan; photo 1 courtesy of Shutterstock, photo 2 courtesy of Pam & Michael; photo 3 courtesy of Renata Schmidt; photo 4 courtesy of Renata Schmidt; photo 5 courtesy of Karena Kwan; photo 6 courtesy of Shutterstock; photo 7 courtesy of Shutterstock; photo 8 courtesy of mysweetartIG; photo 9 courtesy of siftdessertsIG; photo 10 courtesy of Shutterstock; photo 11 courtesy of Shutterstock.
Related articles: