Reading Time: 8 minutes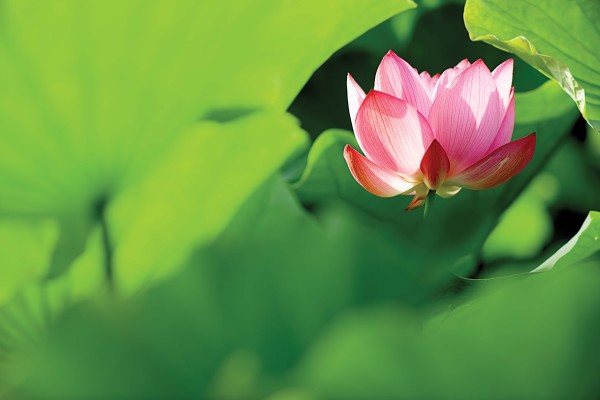 We can travel to mainland China without suffering the ill-effects of jet lag or high prices and whilst there our children can practise their Mandarin, so why not use the school holidays (or our wealth of public holidays) to visit?
China's size and rich cultural history are both its attraction and its drawback. The country can seem daunting. Where should we go? How will we communicate? Where should we stay and what will the kids have to do?
Here, I want to share with you some of the places my friends and I have taken children – and have lived to tell the tale! I've also got a few key Mandarin phrases and some tips for minimising any cultural awkwardness.
Shenzhen
If you are only able to visit China for one day, I'd recommend Shenzhen. There's much more to it than cheap shopping.
Geographically part of Guangdong Province but administered directly by the Central Government of China, Shenzhen started life as a fishing village. Just 30 years ago, it was selected by Deng Xiao Ping to be China's first foray into an open market economy. As a result of the flow of people from other parts of China searching for a better life, less than ten per cent of the population in Shenzhen is originally from the city. This explains why Mandarin rather than Cantonese – the main language of Guangdong Province – is spoken there. Shenzhen is the perfect place to entertain the children, get your shopping fix and practise the family's Mandarin. And it's all less than an hour away.
Shenzhen is a new city. Without any natural attractions, entertainment for the population was artificially introduced in the form of theme parks – and lots of them! These theme parks are new and of very high quality.
Splendid China 锦绣中华 (jǐn xiù zhōng huá) is a theme park that scales down China's monuments to a manageable size. You and the kids can spend a couple of hours exploring the Great Wall, Forbidden City, Terracotta Warriors, Li River and more. Splendid China is suitable for younger kids and their older siblings. There are clean, albeit Asian-style, toilets, and food kiosks to stave off hunger, and it's very easy to get to: just a 20-minute cab ride from Lo Wu station. The average visit takes around two to three hours.
Window of the World 世界之窗 (shì jiè zhī chuāng) is next door to Splendid China. Many visit the two parks on the same day, but I wouldn't recommend it with young children. Some of the world's most famous monuments are replicated here, and many are life-size. The Pyramids, Great Wall, Eiffel Tower, Colosseum – after a day here your children will feel as if they've travelled the world. The average visit lasts half a day.
Shenzhen Amusement Park 欢乐谷 (huān lè gǔ), also referred to as Happy Kingdom or Happy Valley, is a 15-minute cab ride from Lo Wu station. Suitable for over-eights, this theme park has rides, rides and more rides, and is equivalent to a Chinese Disneyland. The park gets very crowded, especially at weekends and during China's holidays.
Evergreen Resort 青青世界 (qīng qīng shì jiè) is absolutely worth the 35-minute trip from Lo Wu station. This park is a botanical garden, nature reserve, aquarium, forest, organic farm and playground all rolled into one. There are a lot of interesting activities for kids of any age, from crossing ponds and lakes on rope bridges and visiting a rainforest to learning about plants and aquatic life. The park has two restaurants. Allow half a day for a leisurely visit.
Yangshuo
Yangshuo is a town few outside China had heard of until Lonely Planet featured it in its guidebooks. Located in the Guangxi Province, it's about an hour from Guilin. While the Guilin landscape is traditionally admired by Chinese people and honoured in Chinese paintings, the city itself has become industrialised. However, Yangshuo, only a short distance away, is a total throwback in time.
The influx of backpackers means there are guesthouses run by both locals and foreigners. And everyone speaks some English! Despite this, Yangshuo remains rustic, authentic and generally unspoiled. The little town fulfils the Western fantasy of what China should look like: traditional buildings, beautiful mountains and lakes, rice paddies, farmers in straw hats, minority villages and sampans floating along the Li River.
You won't find theme parks here. Think of this as a back-to-nature trip – kids can go cycling around the villages (rent shared bikes for kids under four), walk to local markets and take a raft trip on the river. The guide will even cook on the raft. There are many different kinds of trips – book in advance with your travel agent.
If you head to Guilin for the day, there are caves to explore, but some may not be suitable for the under-fives. Two to three days is about the right amount of time to spend in Yangshuo.
Chengdu
Located in western Sichuan Province, Chengdu is a two and a half hour flight from Hong Kong. As the geographic beginning of the southern Silk Route and the first place where paper currency was traded, Chengdu has a 2,400-year history. Now it is famous for its handicrafts, silk embroideries and giant pandas. In fact, the world's only giant panda breeding and research facility is based here. Sichuan Province is the same size as France and Chengdu is the most populous city in this huge province. Famous for its flat plains and surrounded by mountains, locals call it the "bucket".
A popular form of transportation within the city is the bicycle and there are designated bike lanes on all major roads, not unlike Amsterdam. However, because of the heavy traffic, young children are not allowed to cycle (although you will still see local families riding around with their kids).
Within the city, an interesting place to visit is the Taoist Wenshu Monastery 文殊院 (wén shū yuàn). Here, the family can join the monks in their morning meditations and chants. The monastery also has a famous vegetarian restaurant where you can have your lunch, as prepared by the monks. Also in the city is the old town, called Jing Li 锦里古镇 (jǐn lǐ gǔ zhèn). Completely rebuilt to look like it did hundreds of years ago, Jing Li has old shop houses, traditional teahouses and shops selling traditional crafts, which kids will love running in and out of.
The Unesco World Heritage Site-listed Leshan Giant Buddha 乐山大佛 (lè shān dà fó) makes for a good day trip from Chengdu. This Buddha, which took almost 90 years to build and stands 71 metres tall, is carved out of the mountain. You can climb up the foot of the Buddha or take a river trip to see it in its entirety. Go with a guide.
Ermeishan 峨眉山 (é méi shān) is another beautiful day trip. It is a holy Buddhist mountain that is famous for its sunrise. Again, this is a destination to visit with a guide, and you should spend the night. I would not recommend it for very young children as, because of its high altitude, it can get very cold. Remember that your accommodation will be basic but perfectly tolerable for one night. You can take a cable car up to the mountain. Don't be tempted to feed the monkeys that flourish here.
Beijing
Beijing is a sprawling metropolis and, because of this, can seem daunting and not child-friendly. However, the great thing about Beijing is that it is modern; all kinds of hotels are plentiful, transportation is efficient, you can always find a burger or pizza for the fussy eater and you can experience Chinese culture without a total culture shock.
The Forbidden City is a good place to start your sight-seeing. If your kids are young, do not plan for more than two hours here, especially if the weather is hot. I strongly recommend hiring a guide. There are many English-speaking guides at the ticket booth outside and you can hire their services. Ask them to gear the information and the visits to the different buildings to the kids.
The Great Wall is another place kids will love, if you do the research yourself beforehand. Prep them with stories of great battles, soldiers and labourers. Help them seek out the watch towers and indulge in pretend play. If you don't do this, it will be just a giant wall for them and the novelty will wear off quickly. Another thing I'd recommend is to head to a less touristy part of the wall. Badaling 八达岭 (bā dá lǐng) and Mutianyu 慕田峪 (mù tián yù) are touristy and overcrowded. Try one of the lesser frequented places such as Huanghuacheng 黄花城 (huáng huā chéng) or Simatai 司马台 (sī mǎ tái). They are further from the city centre so consider taking a picnic.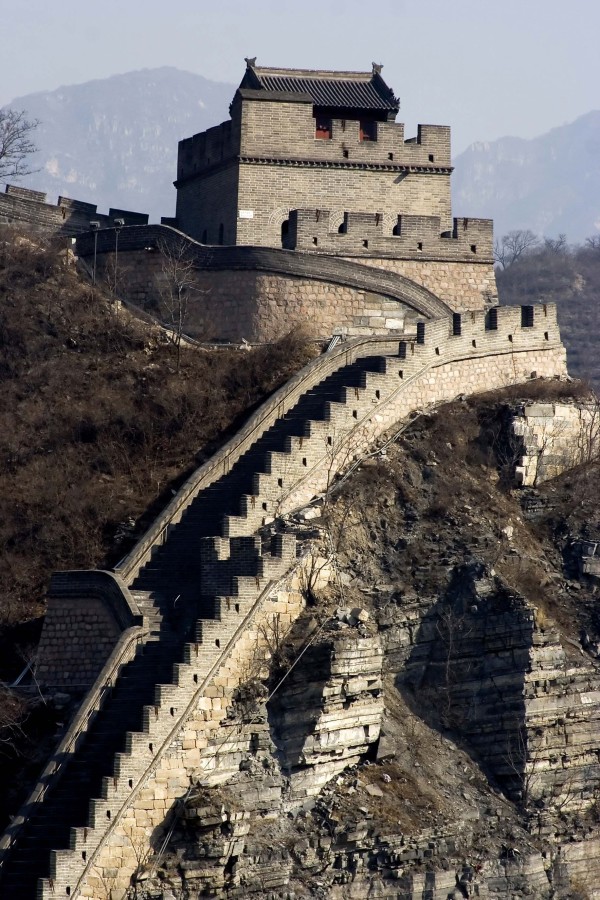 Cultural tips
The number one gripe for Western parents travelling with little children in China, especially blonde children, is that the locals want to touch the kids. Here are a few tips for dealing with unwanted attention. But remember: you are guests in another country, so be careful not to offend the locals.
What's so special?
Western kids, especially blonde children, will likely be touched by locals. Even Eurasian kids may be in for some unwanted attention. The reasons behind this phenomenon are logical:
Many Chinese have not encountered Western people. The more different you look, the more they will gawk. Imagine a Chinese person showing up in a small town in, say, Montana. The same thing would happen.
The Chinese expression for a Western child is "yang wawa". It is the same expression for a toy doll. Are you getting the picture? Your blonde child is like a little doll, and dolls are for touching, stroking, hugging and loving. And we love taking pictures with cute, adorable "yang wawa"!
Chinese people show their appreciation for adorable children by touch – especially by stroking their head/hair and cheeks. This is common practice with Chinese children as well.
Of course, this doesn't necessarily make it easier for you to accept. I have the same problem when I return to China with my kids. My daughter Audrey, especially, hates to be touched, but my relatives love to stroke her face because they find her adorable. It is polite (in their view) for them to show their appreciation for my children this way.
One trick I learned is to stand in front of Audrey. I place myself as a barrier between her and the would-be "toucher" – and it works a treat! Do this before the touching begins, otherwise it is too late and there is no gracious way to get out of it. Anticipating the situation, I casually place her behind me where she can still be seen but is not close enough to reach out and touch.
This method, I find, minimises the contact. If a polite "thank you" on your part and a casual repositioning of your child still does not send the appropriate message, walk away.
Where's the chivalry?
Many Westernised people find the Chinese pushy and rude. Well, I am afraid it is generally true that they are pushy, even with women and children. In Chinese culture, men are the important people. Like it or not, it's a man's world. So, "ladies first" doesn't work here. The men are not going to hold the door open for you, let you board the bus or plane first or perform any of the chivalrous behaviour you may be used to.
Too close for comfort
China is a very, very populous country. There is no sense of personal space. Chinese culture is not one of individual space and privacy – it is about community and openness. And we extend this to strangers, too.
We Chinese (including overseas Chinese people) are quite happy to ask you about your rent, salary and what you like to wear to bed! I exaggerate, of course, but not by much. Remember, it is not rude in Chinese culture to do this. It is common practice. Not answering is rude. Getting defensive is rude. It means you have something to hide. My tip? Just respond with a mysterious smile and say "秘密 (mì mì)" (pronounced "me me"), which means "secret". Chinese people will laugh at that and then the entire matter will be dropped. But practise that enigmatic expression – it does not work without it!
Etiquette is a huge topic, which I have just touched on here. There is an old Chinese saying: 读万卷书不如行万里路 (dú wàn juàn shū bù rú xíng wàn lǐ lù) that means "Walking 10,000 miles of the world is better than reading 10,000 book scrolls". I wish you a happy trip to China!
---
Kate Zhou is the founder and director of Mandarin for Munchkins. A qualified Mandarin teacher, Kate was born and educated in mainland China, and moved to Hong Kong in 1998. She and her French husband have two young children.
Mandarin for Munchkins is one of Hong Kong's first Mandarin language centres specialising in teaching non-Chinese-speaking children. Programmes are available throughout Hong Kong and at their learning centres in Central, Sheung Wan and Discovery Bay. For more information, visit www.mandarinformunchkins.com.