Reading Time: 5 minutes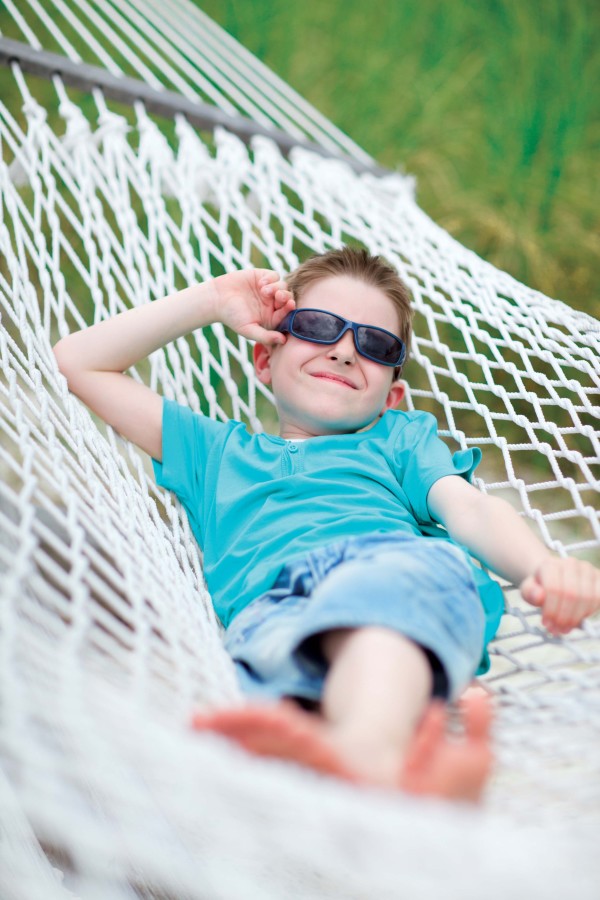 Ever heard of Fort Magic? An internet sensation in America, this popular toy consists of a kit of tubes and links with a book giving instructions for building many different forts. You can make them from old sheets and blankets, and kids love them. With no flashing lights, no LED screens and not even a volume knob in sight, these forts are a dose of good, old-fashioned fun. But, for many over-scheduled kids in Hong Kong, the chance to "just play" is a rare, idyllic thing.
Perhaps parents in America are now heeding what experts like child psychiatrist Alvin Rosenfeld, who co-wrote The Over-Scheduled Child: Avoiding the Hyper-Parenting Trap, have been calling for: a break for stressed-out parents and over-scheduled kids and time spent together playing and having fun.
Parenting in Hong Kong today may feel more like an endless to-do list and can leave the whole family frazzled. A dizzying array of activities on offer, coupled with a desire to give our kids more than we ever had ourselves, an insistence that they score top grades in class and keep up with classmates in every way, has us signing our kids up more than ever. A recent survey run by the Caritas Family Crisis Support Centre found that 40 per cent of parents interviewed spent three hours or less with their children per day. When they were together, most of that time was spent discussing learning, tutoring and other academic issues.
Family matters
"School work and stress is a major issue in Hong Kong," says Claire Young, and it often comes at the expense of family time. Claire is a specialist teen counsellor, and has recently treated a girl with depression. Looking for causes, she asked the girl's mother about the last time they ate dinner together at home. "She said that she couldn't remember the last time," recalls Claire. When time together got carved into their schedule, Claire saw immediate positive results.
Experts like Claire say creating family routines has multiple benefits. Eating together regularly, watching a Friday night movie or completing a bedtime ritual fills a need for structure that all kids crave. It sets a support system in place, where trust and interaction are fostered early, and opens an arena for children to discuss issues or problems and for parents to watch for signs of stress or struggle. "You find a place of trust where you can solve small problems before they become big problems," says Claire.
Strong family relationships are an invaluable foundation as children enter difficult teenage years, where kids struggle with identity and peer pressure. Interaction strengthens sibling bonds too, extending that family support further.
Depression in Claire's young client is only one condition from a list affecting over-scheduled-schoolers. Tantrums, stress, anxiety and insomnia are all concerns. Perfectionism is another. "Perfectionist tendencies result in adults with extremely low self-esteem," explains Claire. "Nothing is ever good enough." Children who are stressed cannot function with calm and do not know how to make compromises.
Teacher and mum-of-one Julie McGuire is passionate about the need for free time and the power of play. Calm, introspection, play and down-time foster creativity, initiative and imagination, she says. "These are valuable life skills," she says. "We have to get away from the mind-set that everything has to be about education."
Yet, the pressure for kids to out-perform remains incredible. Julie still battles doubt over her decision not to fill her own daughter's time with lots of activities. Over-scheduled students are visibly tired and can be unenthusiastic learners, but with cramming and extra tuition, they can achieve high grades. She worries about how her daughter will cope in such a fiercely competitive school environment, and whether her self-esteem will be affected if she doesn't trump on all her tests. "It makes my heart palpitate," she says.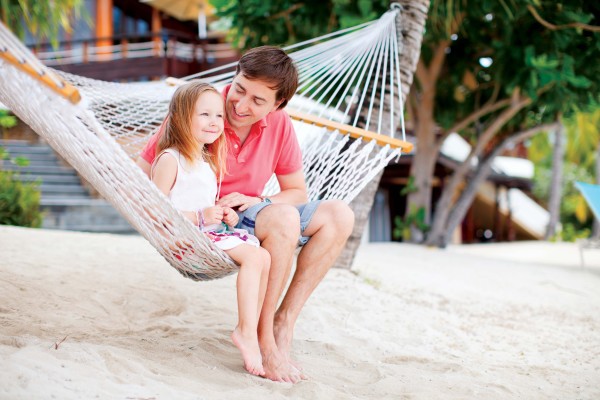 Freedom!
Summer can provide a perfect opportunity to sample a slower schedule, where children benefit from a break in routine and from unstructured time. Come term-time, Julie can pinpoint students who have had such a break. "They come back looking refreshed and ready to learn," she says.
Board games, hiking or trying a new sport as a family are great ways to spend time together. Inside, initiate a family scrapbook project or spend time reading. Outside, go to the beach and dig ditches, or go for a swim. Family time doesn't always have to be parent-led. Fill a table with clay or paints and let kids come up with their own projects – you can observe or muck in and get your hands dirty. Or, try setting older kids a challenge to make dinner for everyone once a week. Assist when they need it, but stay in the background once in a while, too.
Setting up a basket or box with props like a crown, pirate's hat, or sword, or items from favourite movies or books, can prompt imaginative role play, while just sitting together reading books allows little ones to value quiet time.
For mum-of-three Christine Smith-Mann, the holidays are all about letting go of schedules and enjoying some well-earned freedom. As a working parent, she makes sure she schedules in regular together-time. On Fridays, the family bunkers down for bingo and pizza, and she puts eating out with them into her diary next to her meetings.
She fights to keep these habits as term-time takes off and the family schedule fills up. Her eldest, now in secondary school, is required to take part in three school-based activities, and her other two have several outside interests. Striving for balance, she has even created a "chill-out zone" for her kids in her office. "I genuinely hate it when, after a mid-term break, they have to go back to school. I love having them home with me and we schedule at least one movie night at home a week," she says.
Family psychologist Scarlett Mattoli says this kind of committed scheduling offers kids a vital framework. "Children learn to value themselves as being important in their parents' lives and develop a sense of self-esteem," says Scarlett. "The amount of time spent is not nearly as important as the satisfaction gained from the time. Children need to know that they matter, and that their parents will do what it takes to make sure they know it."
There's no need to cull all activities. Well-chosen classes challenge students to stretch and move beyond their limits, says Scarlett. But all kids are different. Some thrive with many activities, and some do better with one or two. "Parents need to look at their child and ask themselves, 'What child have I got?'" says Scarlett, before signing them up for a new class.
Playgroup founder Cara Ng's primary-aged son took up violin, football, painting and tae kwon do when they were offered in his first year at school. Later he returned to football but dropped the others. Cara tailored his options to activities he enjoys, and says she doesn't feel the same pressure faced by many mums.
But then, as a tutor, she's worked with over-scheduled students. "I had one five-year-old student who, in addition to kindergarten, was taking 13 different classes every week. I swore that my kids would not be subjected to that, and that we would find a happy medium."
A few weeks' respite from the frenetic pace of Hong Kong family life might make this summer one to remember – and you might even find that it inspires you to keep your autumn calendar a little more clutter-free.