Reading Time: 2 minutesQ Do you know how much fresh water is required to produce a single pair of jeans?
A 6,840 litres.
It's astonishing facts like this that can help transform your child into a "green warrior" at the Hong Kong Wetland Park.
Less than an hour's drive from Central, the park is located at Tin Shui Wai in the north-western New Territories. Situated on 150 acres of serene wetland reserve, it also houses a modern 10,000-square-metre visitor centre.
It's here at the Wetland Challenge zone where the kids can step into the shoes of an investigative environmental reporter. Through a series of interactive games, they can explore options on how to protect the Earth's natural resources. They'll cover topics such as eco-friendly travel, protecting endangered species and attempts to conserve water. After hearing that worldwide water consumption has doubled over the past 50 years, my 11-year-old has been on a mission to reduce her own water usage.
Also for the little ones is the indoor Swamp Adventure playground, and an outdoor eco-maze which will have the kids battling it out at breakneck speed to see who can find their way out first.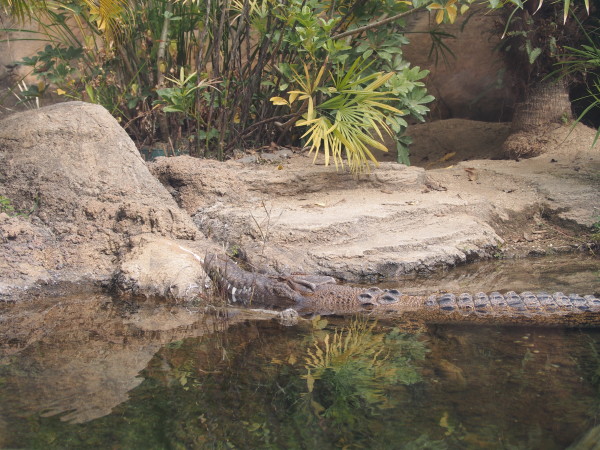 But the most unusual and appealing attraction here is the reserve itself, offering the chance to step into an untouched natural habitat teeming with wildlife. Prepare to meander along pathways and boardwalks, through mangroves, freshwater ponds, butterfly gardens and waterfowl habitats.
For some quiet time, pop into one of the strategically placed "bird hides" where you can sit alongside enthusiasts with serious zoom lenses, observing rare birds in their natural environment. The black-faced spoonbill and different varieties of herons and egrets are all regulars at the water's edge.
As for the kids, they're more likely to be fascinated by getting up close and personal to bright red fiddler crabs and the burrowing mudskippers. I don't quite agree with my daughter's description of "adorable", but these wriggling, frog-like fish are certainly unusual. They can be closely observed darting in and out of the muddy mangrove banks, but not to worry: the kid's shoes stay clean and dry on the raised wooden boardwalk.
The park's most famous resident is the celebrity crocodile Pui Pui. Translated as "Precious One", this saltwater beauty is believed to have been an illegal pet dumped by her owner in a nearby river when she grew too big. After several months of evading capture, Pui Pui was finally trapped by authorities and moved into her landscaped enclosure in 2006.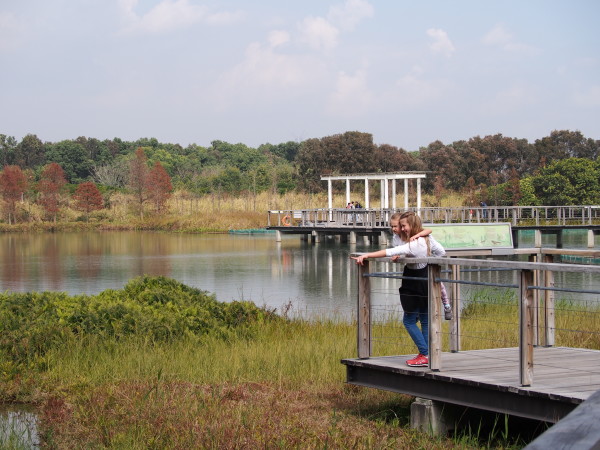 As well as the wildlife, the reserve is home to thousands of native species of trees and plants with impressive blooms, like the Hong Kong Orchid Tree, the emblem of Hong Kong.
But a theme park this is not. Children are asked to refrain from running and shouting. Visitors are even advised to avoid wearing brightly coloured clothing, which could distract or frighten off birds.
Connecting with nature is not always easy for kids growing up in Hong Kong, and studies have found children who are distanced from nature will devalue the environment. The Hong Kong Wetland Park is one place they can have fun while learning and growing a green conscience. It's also a peaceful respite for Mum and Dad, without maddening queues and deafening shouts, and my husband noted that, most pleasingly, we weren't forced to schlep through the gift shop on the way out.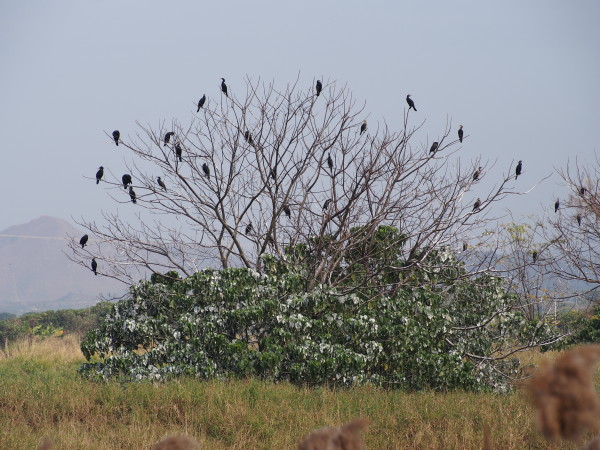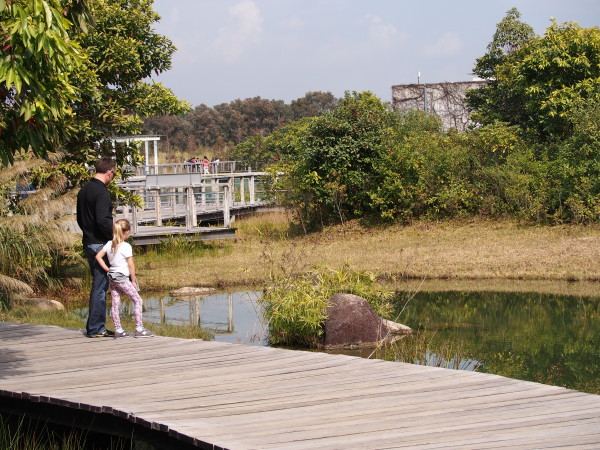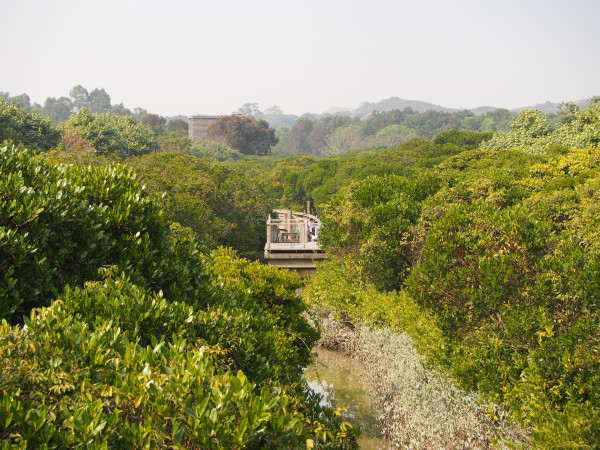 ---
Tickets
Adults: $30
Children and students: $15
Children under three years: Free
Opening time
Open: 10am to 5pm every day except Tuesday.
Accessible by MTR West Rail and Light Rail, Bus and Minibus, and parking is available for private cars
---