Reading Time:
2
minutes
Chinese New Year is almost upon us, and what better way to get into the spirit than with some movies? Here are our top five films to watch over Chinese New Year.
Hong Kong funnyman Stephen Chow stars as a scholar in search of true love. Disguising himself as a houseboy, he indentures himself to a rich family in order to pursue the ravishing servant girl who has stolen his heart. The movie is a blend of kung fu and wacky song and dance numbers, available to view on Netflix.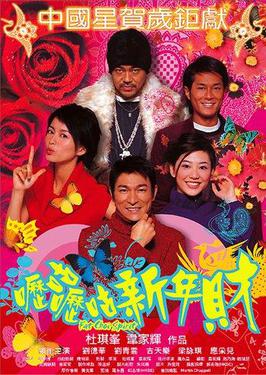 The story of Andy, a Mahjong master and his encounters with his ex-girlfriend, estranged family and a local gang. The film is a comedy from the Mahjong genre of films. it's available to view on Netflix.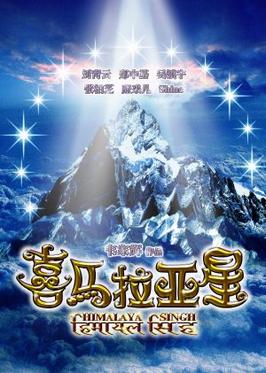 The adventures of a gullible yoga master who encounters a devious woman hellbent on corrupting him, available on Netflix.
A romantic Chinese New Year comedy about the three Shang brothers. Directed by Clifton Ko, the movie is considered to be a cult classic by most Hong Kong audiences. It is also a trademark 'Mo Lei Tau' film by Stephen Chow, which is full of good-natured nonsensical humour. One of the classic films to watch over Chinese New Year. The film has 7 sequels, and the 2009 and 2012 are available on Netflix.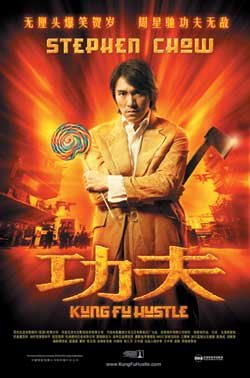 In Shanghai, China in the 1940s, a wannabe gangster aspires to join the notorious "Axe Gang" while residents of a housing complex exhibit extraordinary powers in defending their turf. Available to watch on Netflix.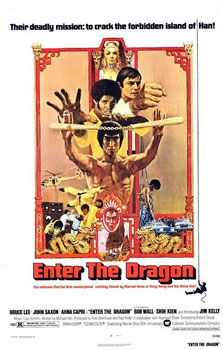 Considered to be one of the greatest martial arts movies of all time, Enter the Dragon follows Bruce Lee's character as he works to capture the narcotics dealer whose gang was responsible for the death of his sister. He enters a kung fu competition to fight his way to the dealer's headquarters.
Picture 1 courtesy of Wikipedia; Picture 2 courtesy of Wikipedia; Picture 3 courtesy of Wikipedia; Picture 4 courtesy of Wikipedia; picture 5 courtesy of Wikipedia; Picture 6 courtesy of Wikipedia
Related articles: