Reading Time: 5 minutesAs they say, "prevention is better than cure" and we couldn't agree more! Having regular health check-ups (or screenings) is important for disease prevention and maintaining good health. Here's what you need to know about getting a health check-up in Hong Kong.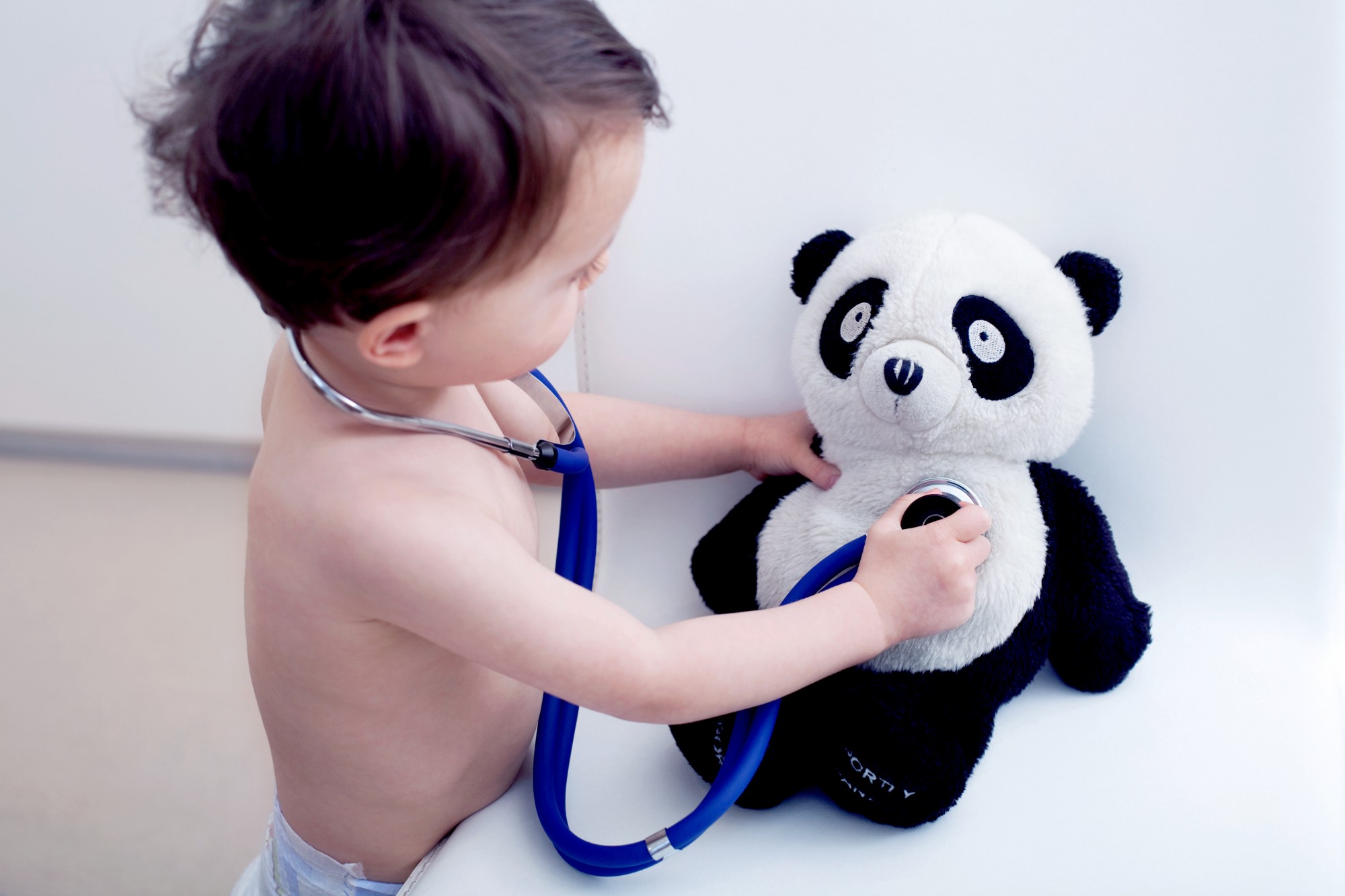 When it comes to your physical health status, nothing beats a comprehensive battery of medical screening tests to shed some light on all aspects of your body. Even if you feel quite healthy, it's worthwhile evaluating any hidden risks to your health. The information gathered may direct you to do some preventive care which goes a long way towards avoiding intervention in the future.
Health check-up costs in Hong Kong
There are a variety of hospitals and clinics throughout Hong Kong offering medical screening packages. It's as easy as booking an appointment and spending some time having the tests performed. Some results are available immediately while the rest of your report will reach you within a short period of time via email or post. If there any anomalies or questionable results, you can discuss these with your doctor at the end of the tests or with an appointment when all results are in.
The cost of these tests vary depending on where you have them done as well as how many tests you opt for. The range for health checks in Hong Kong is $900 – $18,000.
Other options
Some people prefer to save a bit of money and instead opt to travel to places like Bangkok or Phuket for a health check-up where they also enjoy a short holiday at the same time. It's fairly easy to find hospitals online, compare services and prices, and make an appointment in just a few minutes.
See also: Affordable healthcare in Hong Kong
What does a health check-up include?
Basic Health Assessment

Blood Pressure, Health History Assessment, Height, Weight, Pulse

Physical Examination

Breast & Pelvis exam by doctor

Liver Cancer Assessment
Prostate
Blood Analysis

Haemoglobin , WBC, Platelet, PCV/HCT, MCV, MCH, MCHC, RBC, Monocytes, Eosinophils, Basophils, Neutrophils, Lymphocytes

Lipid

Total Cholesterol, Triglycerides, HDL, LDL

Liver Function
Hepatitis B Screening
Kidney Function

Creatinine, Urea, Sodium, Potassium, Chloride

Renal Condition

Urine SG, pH, Protein, Bilirubin, Urobilinogen, Nitrite, Ketone, RBC, WBC, EP Cells, Casts, Crystals

Gout
Diabetes
Cervical Lesions Test
Eye
Hearing
Report

Report Interpretation and Conclusive Advice, Medical Report with Comments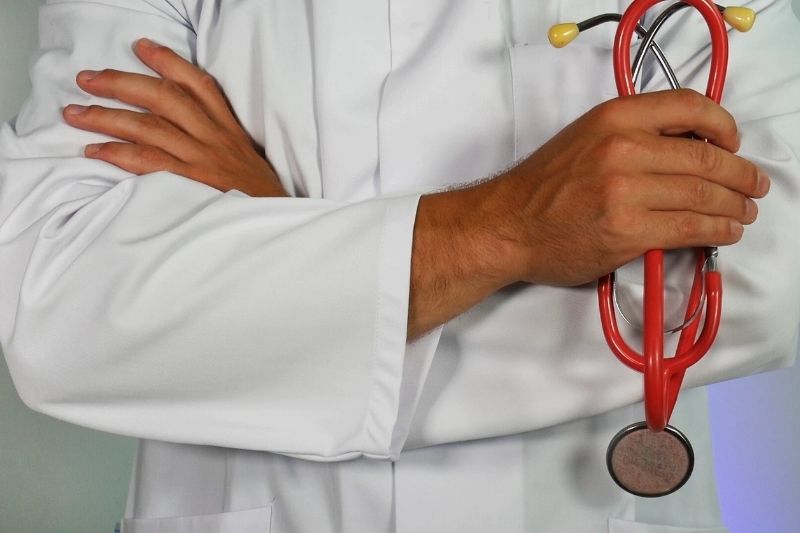 Read more: Breast cancer screening in Hong Kong
Where can you get a health check-up in 
Hong Kong
?
Quality HealthCare operates over 20 Physical Check-up centres throughout Hong Kong Island, Kowloon and the New Territories. They provide health screening and diagnostic services including blood analysis, X-ray, Mammogram, Electrocardiogram, Ultrasound Scan and CT scan, etc. Health screening services include health check, report review, referral, diagnosis and treatment support and recommendations. Quality Health offers plans covering basic heatlh check ups to comprehensive and specialty health check-up packages ranging from $1,150 – $11,450 HKD.
Contact: Enquiry Hotline (852) 3151 2281 or health screening menu on the website
Central Health Medical Practice has 3 clinics across Hong Kong and offers several comprehensive health screening packages for men and women. Prices range from $5,500 – $6,950 HKD. An explanation of all tests done will be provided to you ahead of time as well as a detailed questionnaire to complete ahead of your visit.
Contact: https://www.centralhealth.com.hk/
OT&P offers 4 Preventative Screening Packages from a basic check-up for patients under 30, covering key health indicators, coronary profile, and general infections; Advanced medical check-up for patients over 30, looking for signs of underlying issues and assessing sensitivity to heart disease; to an Executive medical check-up for patients over 40 which looks into risk factors, vital organs, and nutritional deficiencies. Prices range from $5,900 – $13,900 HKD.
Contact: https://www.otandp.com/body-check/
Optimal Family Health is an integrative medical practice combining traditional medicine with complementary where indicated to enhance wellness and treat illness. They offer health check-ups designed to address wellness and anti-ageing as well as to look for signs of illness. They will also evaluate early risk factors for diabetes and heart disease, keeping in mind preventative medicine and optimal wellness. Physical exam packages are specialised by gender and age.
Contact: https://optimalfamilyhealth.com.hk/comprehensive-health-and-wellness-checks/
Medi-Fast has been around since 1995 and is the largest pre-insurance check-up organization in Asia. MediFast rapidly expanded its service scope to include health checks for the general public in Hong Kong, with centres located in Mongkok and Causeway Bay. Their full service facilities include digital X-ray screening, mammography, treadmill ECG, ultrasound screening and bone densitometry. In addition, "VIP Lounges" were set up in the  health check centres to provide privacy. General health check-ups , comprehensive plans as well as Women's and specialized health check-up plans are available. Prices range from $995 – $17,995 HKD.
Contact: https://www.medifasthk.com/packages/
Raffles Medical Group, where "Health is Wealth", has 8 packages to choose from depending on your needs. Raffles has medical centres in Queen's Road Central and Hong Kong International Airport. Their view on health screening is that it is essential for the early detection of diseases and underlying medical conditions and it makes a difference between relatively simple treatments and life threatening complications. It can help you take control of your well-being and manage potential health risks in order for you to stay in the best of health. Packages range from $1,100 – $12,000.
Contact: https://www.rafflesmedicalgroup.com/international/medical-clinics-services/hong-kong/health-screening/
Adventist Hospital offers six different options of health assessments. Their comprehensive physical exam covers a broad range of tests, including blood pressure test, body mass index, diagnostic imaging, exercise stress test, health screening lab tests, blood count tests and more. The package costs range from $3,900 to $17,460 and can be done by a general practitioner or designated specialist. A meal is included in the price. The Adventist Hospital Hong Kong also offers specialist assessements such as Mature Health Assessments for older populations, customised Corporate Health Assessment Programs, a Well Woman Package and a Men's Health Examination.
Contact: https://www.hkah.org.hk/en/health-assessment
Matilda International Hospital offers a range of health assessment programmes and basic health screening. Health screening (well woman, well man) packages at Matilda Medical Health Centre in Central range from $3,100 – $17,100. The more comprehensive health screening programmes done at the hospital go up to Diamond Premium $33,360. The hospital boasts newly developed facilities complete with state-of-the-art equipment. You'll also get breakfast provided!
Contact: www.matilda.org/en/health-wellness/health-assessment-packages
Gleneagles Health Screening Clinic aims to provide prevention, detection and treatment of medical conditions. Their services include a variety of comprehensive health check packages that cover physician's examination, blood test, diagnostic imaging, eye check ups, cardiac assessment and dietetic consultation. There are General Health screening packages ($3,200 – $13,900), Womens' Health screening ($5,430), Men's Health general and prostate screening ($1,670 – $3,010), an Elderly Health osteoporosis package ($4,300) and many specialists packages too. You'll receive a detailed check up report with attending physician's consultation and any appropriate referrals and treatment services.
Contact: https://gleneagles.hk/facilities-services/explore-facilities-and-services/specialist-outpatient-clinics/health-screening-clinic
Related articles:
How to Look After Your Health During the Pandemic
Traditional Chinese Medicine for Women's Health