Reading Time: 2 minutes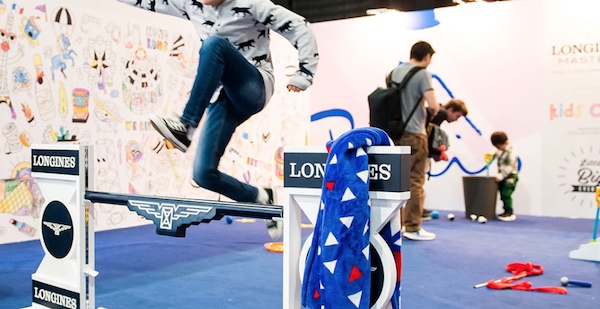 The first ever Hobby Horse Competition for children in Asia will take place during the Longines Masters of Hong Kong in the Prestige Village. This competition is a unique and exciting opportunity for children to experience what it is like to compete in a Longines Masters event. Children will have full access to the Hobby Horse activity area in the Kids' Club throughout the weekend so that they can practise as much as they can for the competition.
The Hobby Horse competition will take place on Saturday 16 February at 3pm so don't miss out!
Process
Children can purchase a Hobby Horse stick from the allocation given to Save the Children or from the Longines Masters Boutique to decorate and play with. Save the Children will help children to decorate the horses in the Kids Club. Children can practice running and jumping with their Hobby Horses using the track adjacent to the Kids Club.
Participation
Children must be registered by their parents and share an email address to send any pictures and a digital certificate to. Sign up is available in advance and at the event. Children will be organised into age groups.
Competition
Mini obstacles are placed around the track and each child has one attempt to go around the track and make all the jumps in the quickest time. The competition follows the same rules as the Longines Speed Challenge and the kids will be taught the same rules as the adult version.
To keep the little ones entertained…
More art and craft workshops such as Equestrian Horse-show Toss Challenge and Show-jumping challenge will keep the little ones and their parents entertained. There are also other activities including the famous Longines Carousel, the Longines mini-obstacle course and the HKJC Virtual Reality racing game on offer too.
For more information, please visit the website www.longinesmasters.com