Reading Time: < 1 minuteBusma Butt shares her son's experience at the Inclusive Playground in Tuen Mun Park. It is a new playground in the park which was opened less than 2 months ago and is, in her opinion, by far the best playground she has been in Hong Kong.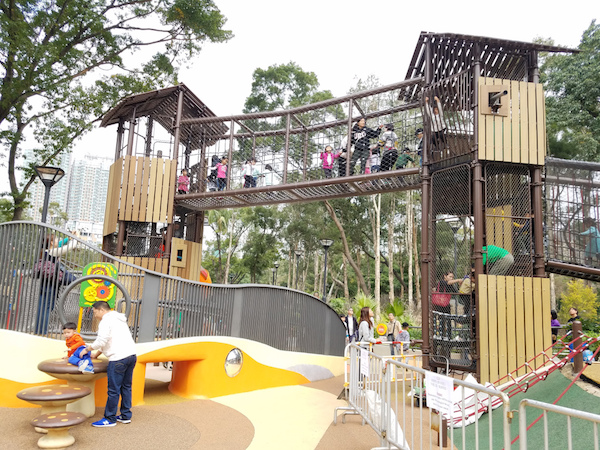 The playground is the first barrier-free play area for children in Hong Kong and there are many facilities especially designed for children with different physical abilities.
Details can be found in here .
Note:
Bring extra clothes to change if you are planning to let your kids play in the sand and water areas
Bring your own buckets and spades to play in the sand area
Toilets are quite dirty and very wet (flushes were all broken on the day Busma visited) There are clean toilets in the shopping mall (called V City) next to the park (around 10 mins walk).
Address: Tuen Mun Heung Sze Wui Road, Tuen Mun
I took the MTR. I got off at Tuen Mun MTR station Exit B and the park is just right next to it. But the playground is a bit further in the park (about 10 mins walk).
Busma Butt offers advice on having fun with kids around Hong Kong. https://happymindswithbusma.wordpress.com