Reading Time: 6 minutes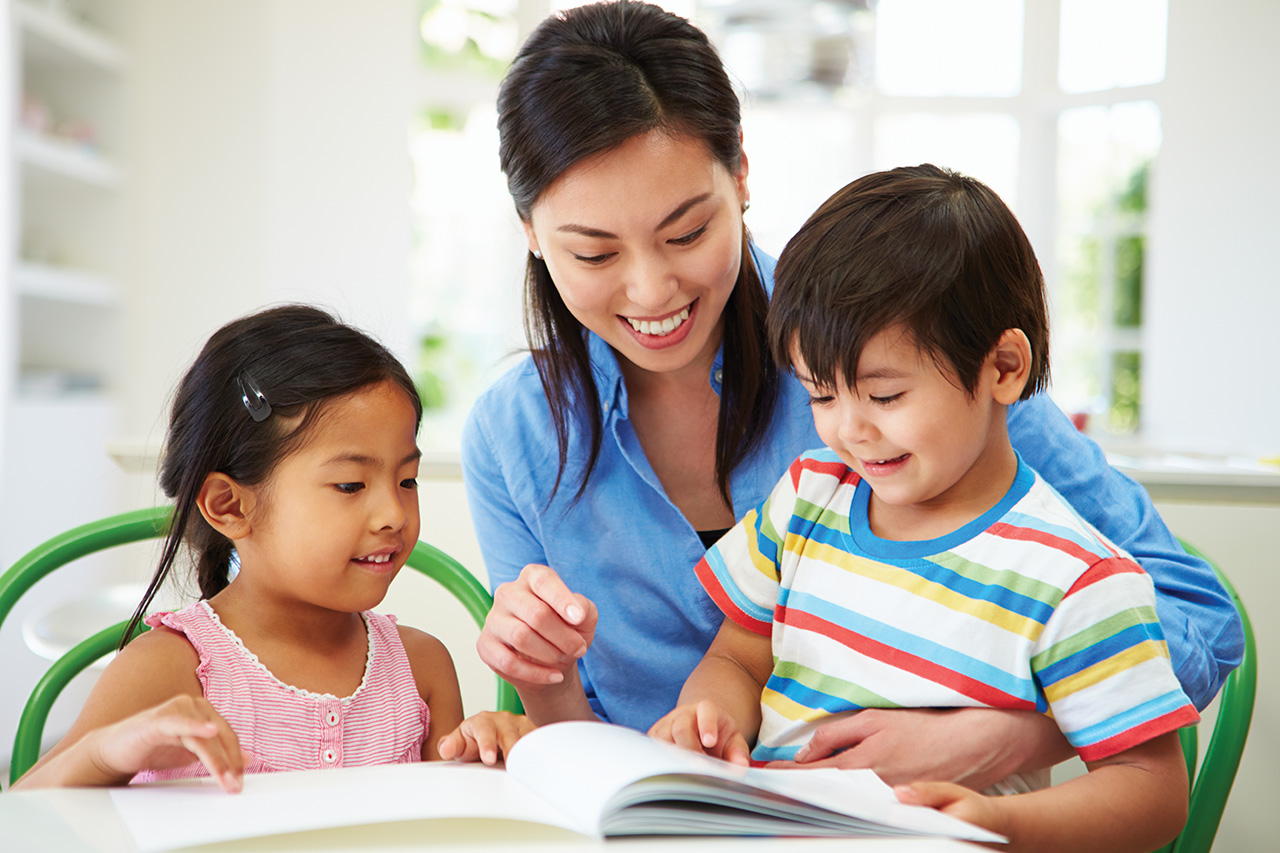 "I can have snacks whenever I'm hungry," says Frederik Hamilton, aged nine, when asked to list his favourite things about homeschooling. Freedom of snacking may not have been top of his parents' list when they made the decision to homeschool, but flexibility is most certainly a buzzword in the homeschooling community. So aside from flexible snack-times, why are increasing numbers of Hong Kong families choosing to take their children out of school and continue their education at home? More intriguingly, what's it really like to wear the teacher hat alongside the parent hat?
A quick perusal of homeschooling sites will throw up a myriad of reasons for teaching kids in the home: mobility or health issues, remote locations, religion, bullying, or even fear of school shootings. In Hong Kong many parents are also concerned about the exam-driven, competitive, nature of local schooling and the attendant issues of exhaustion and anxiety. "I never aspired to be a homeschooling mum," explains Ivy Hamilton, mother to Frederik and to 14-year-old Esther. "However, the education philosophy in our local school was so vastly different from what we were accustomed to that after a year and a half, we felt the differences were irreconcilable. Esther was feeling very fragile by that time and international schools were out of our budget. Cyber-schooling was the fastest and easiest way to continue her education in a safe and nurturing environment. "
Ivy is not alone in feeling that the local system was not a good fit. Growing numbers of parents in both Hong Kong and China are choosing to educate from home. Whilst it is illegal to homeschool in China, the situation in Hong Kong is much more nuanced. The Education Bureau (EDB) here discourages homeschooling and asks that families notify them of their intention to homeschool (so they can provide monitoring), but it is by no means illegal. Kay Wong, who homeschools her 13-year-old son Yun, explains:
"The EDB visits about once a year. They seek a general understanding of our son's well-being, the curriculum and his progress, his social activities, whether we intend to put him back into mainstream schooling, and whether we wish to eventually send him to university. Then there is a reiteration that homeschooling is not officially recognised in Hong Kong. We are encouraged to move back to the mainstream, or contact the EDB if we are unable to find a public school. The meetings are friendly in general."
Catherine Skieze has four children under 16 that she currently homeschools. Her reasons for homeschooling, and the benefits she sees, include: "having the opportunity to nurture a real love of learning; enjoying a less-hurried pace; giving the child the opportunity to grow and mature as a unique individual, apart from typical social pressures to conform." The ability to work at your own pace and embrace your child's individuality is mentioned by Ivy also. "We can adjust the curriculum to meet our needs. We can spend longer on units we like, or find challenging." As Kay points out, "putting a child in a class setting means they will get much less attention due to the student-to-teacher ratio. Our home curriculum means we get time to sit down, to think, review, revise and start all over again."
In addition, Catherine highlights the ability to schedule school life around your family's needs instead of a school calendar. "For example, we take Fridays off because that is my husband's day off, and we extend our school year to make up for the four-day week." Kay also emphasises flexibility with time – saying that the chance to travel when airfares are lower, and to regularly visit with grandparents are additional benefits she sees. Ivy adds: "If we want to take a day off to explore something (museum, exhibition, park etc); stay up late for an astrological event; or take visitors around the city, we have the freedom to do so."
The obvious complication with having all the children at home is how to manage lessons for children at different ages or stages. Ivy suggests that online programmes can be very valuable for parents schooling more than one child. "When Esther began homeschooling she was already a reader and a self-starter. Using the online programme she was able to complete some of her subjects independently. Those that required my help were scheduled during Frederik's naptime. Once Frederik started homeschooling I told Esther that she had to be more independent as her brother could not read yet. She rose to the challenge. If she had questions I would answer them during Frederik's recess time," Ivy remembers.
"Handwriting practice, doing flashcards, or completing household chores are other things that kids could do while mum is one-on-one with someone else."
Catherine lists math drills, spelling, map work and jump-rope as independent activities nine-year-old Katie undertakes whilst she is busy with the others. She also makes use of audio books for five-year-old Jane, when she is working with her older children, and schedules recess for the younger two while her eldest children – Lizzie (15) and Elias (13) provide oral summations of their assignments. There are also activities they enjoy as a family – such as listening to classical music, reading aloud and journal writing. As Ivy points out, some subjects do more easily accommodate multiple ability levels than others. "For example, art, music and health classes were ones we always did together, even when Frederik wasn't officially homeschooling."
Dealing with critics is another challenge. Kay faced negativity from several family members regarding her choice to homeschool. "One relative said we were pouring our son's education down the drain. Another one challenged me as to whether I was the one that wanted to homeschool, or if it was my son's choice." Ivy also faced some push-back from family, but "my in-laws have now conceded that they like the 'product' of our education, even if they question the process.
" Catherine adds that "students may feel like an 'outsider' since homeschooling is very counter-cultural."
She suggests that joining homeschooling groups can help alleviate this. In fact one of Catherine's top tips for new home educators is to get to know other homeschoolers, "as you will need support, encouragement and resources." Online groups and forums abound, including a number of Hong Kong Facebook groups and associations. Meeting up with other homeschooling families can also allow parents to trade expertise and share lessons (particularly useful in the more demanding secondary years).
Connecting with other homeschooling families can certainly help with socialisation – which is an important consideration for homeschoolers. Kay's son Yun, takes part in sports and activities through the Impress Christian Homeschooling Group and his Church. Ivy's children are active in a range of local activities from ballet and hockey through to guitar and football. The upside of having less daily interaction with peers is that parents do have more control over the influences in their child's life. We all know that peer pressure is a significant challenge for school-age kids. This was one of the main reasons Kay chose to homeschool Yun, hoping to protect him from peer influence. Ivy has observed that:
"my children are not constantly comparing themselves with others (grades, abilities, physical traits, clothes, latest toys). I think this makes them more content and confident in who they are."
So if you've made the decision to homeschool, what happens next? Kay says it's important to "know what you are in for. Spend a year thinking about it if necessary, collecting information before making a resolution to dive in. Homeschooling is not for the half-hearted." Choosing a reputable curriculum is vital. Parents can select an all-in-one curriculum, or specific curricula for each subject area. Online and print options are available. Ivy's advice to newbies though is "to not become overwhelmed with all the options. There are so many good ideas and curricula, but it is unrealistic to try to do it all. Start with the basic subjects you need to cover and then just enjoy the journey. It wasn't until I was several years into homeschooling that I began to add in extras."
Choosing to homeschool is just like any other choice you make as a parent – it comes down to a desire to do what you feel is best for your family. The most obvious benefit of educating in the home is of course the additional time to enjoy your children. Catherine states that building "strong relationships with each one of our children, instead of only seeing them a few hours a day," is one of her primary motivations. As Ivy says, "I don't miss a single milestone in my kids' lives. Jobs will come and go, but the one thing that will not roll around again is my kids' childhood. I am blessed to have been part of it all and I don't regret spending this time with them. We make all our memories together."
Useful sites and groups:
https://www.howtohomeschool.net/
https://www.thehomeschoolmom.com/
Hong Kong Homeschooling Unschooling 香港自家教育
https://www.facebook.com/groups/569264653168691/
Homeschool HK
https://www.facebook.com/groups/477583179005648
Homeschool Resources HK
https://www.facebook.com/groups/1556570711280981/
Homeschool Hong Kong & Macau Co-op
https://www.facebook.com/Homeschool-Hong-Kong-Macau-Co-op-2369962659897965/
HK Homeschool Preschoolers
https://www.facebook.com/groups/727504604070387/
U6 Homeschooler
https://www.facebook.com/groups/1851652941731136/
The Hong Kong Homeschool Meetup Group
https://www.meetup.com/en-AU/hongkong-homeschool/