Reading Time: 5 minutesThe Mid-Autumn Festival, also known as the Lantern Festival or Moon festival, is Jūng-chāu Jit (中秋節) in Cantonese and Zhōngqiū Jié (中秋节) in Mandarin. With the festival just around the corner, start your celebrations early by learning some interesting history about this momentous celebration. Next to history, knowing where you can buy the best mooncakes, ideas on where to celebrate and a simple how-to guide to make your own lantern at home are not to be missed. Read on to learn more.
Enjoy sharing the wonderful Mid-Autumn holiday with your family on 10 September 2022.
Why do we celebrate mid-Autumn festival?
China's emperors worshipped the moon for bountiful harvests with a history dating back 3,000 years. Harvest time was a time to celebrate the bounties of the crops and to bring people together. The Chinese have celebrated the harvest during the autumn full moon since the Shang dynasty (1600–1046 BCE). However, the celebration as a festival only started to gain popularity during the early Tang dynasty (618–907 CE). One story explains that Emperor Xuanzong of Tang started to hold formal celebrations in his palace after having explored the Moon-Palace. By the Ming and Qing Dynasties, the mid autumn festival had become one of the main folk festivals in China.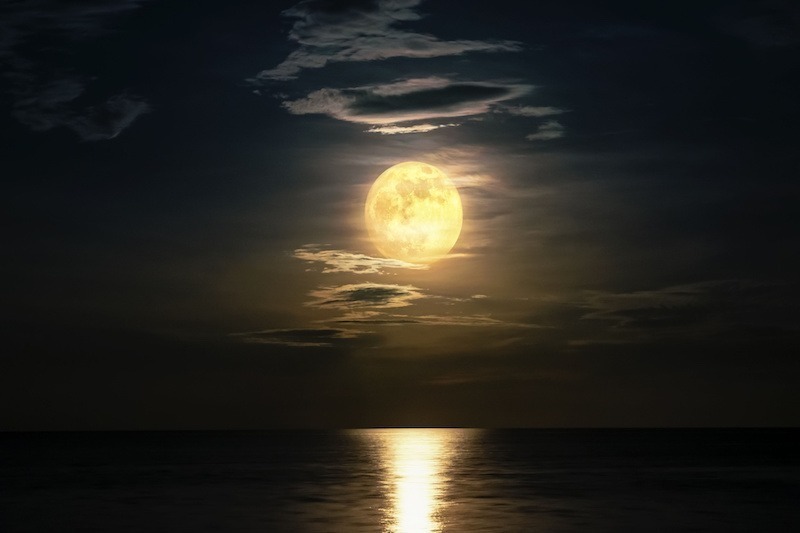 An important part of the Mid-Autumn Festival celebration throughout history has been moon worship. The ancient Chinese believed that the moon and water were associated with rejuvenation. 
The festival has carried on since this time as a way of gathering families and friends together to show appreciation, give thanks and admire the moon when it is at its fullest, perhaps similar to the Thanksgiving traditions in North America where families and communities gather to celebrate the harvesting season.
When do we celebrate mid-Autumn festival?
According to history, the Mid-Autumn Festival is held on a full moon on the 15th day of the 8th month of the Chinese or lunar calendar. This typically occurs in mid-September to early October of the Gregorian or solar calendar. On this day, it is believed that the moon is at its fullest and it happens at harvest time in the middle of Autumn.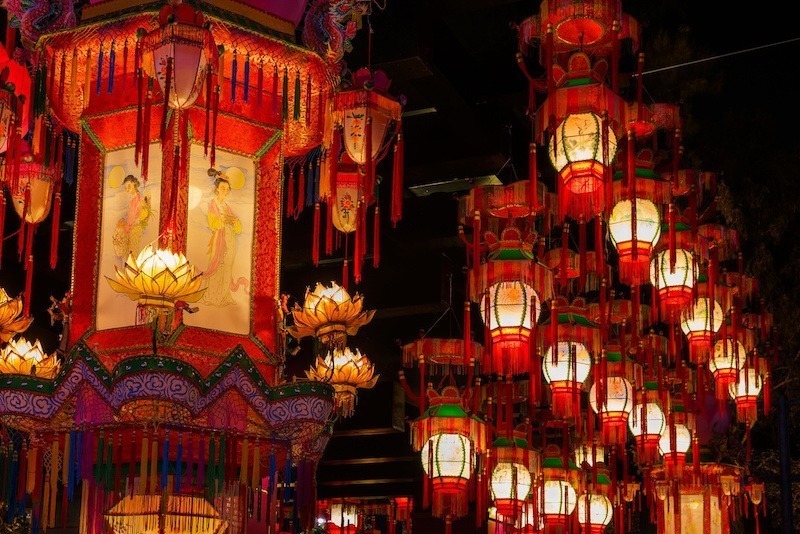 Myths and legends of mid-Autumn festival
There is a delightful myth about the Mid-Autumn Festival. The story goes that an archer named Hou Yi shot down 9 of the 10 suns in order to save all the crops. For his heroism he was granted a potion, giving him immortality. When Hou Yi's apprentice tried to steal the potion for himself, Hou Yi's wife Chang'e drank it in an attempt to save it. She became immortal and drifted up to the moon, never to return. In order to catch a glimpse of his beloved wife, Hou Yi arranged a special feast on the day the moon was at its fullest and he did this each year. Since Hou Yi was a hero to all for saving them from drought, the people joined in the festival to support him and they prayed to the moon for a good harvest each year.
The Tai Hang Fire Dragon Legend
There's a legend that in the 1880s, the residents of Tai Hang Village in the New Territories region of Hong Kong warded off a typhoon and a plague on the eve of the Mid-Autumn festival with a fire dance that lasted three days and three nights. The fire dragon was used in the parade and was made of straw and joss sticks (incense) which were set alight at night. Today it continues to be an impressive tradition during the Mid-Autumn Festival in Hong Kong. 
If you have a chance to check it out, you won't be sorry. The huge dragon, made of rope, straw and rattan, is 67m long and has thousands of incense sticks burning on its body and firecrackers lighting the surrounding area! 
Mooncakes, lanterns and gifts
Mid-Autumn Festival is a truly magical and beautiful festival. If you've been in Hong Kong for this festival, you'll know it involves lanterns and mooncakes, among other traditions. Kids and adults alike carry lanterns of all shapes and sizes around the city at night. Lanterns are a symbol of lighting your path to prosperity and good fortune. Another tradition involving lanterns is to write riddles on them and have other people try to guess the answer!
Mooncakes are made of a very rich pastry and are typically filled with sweet-bean, egg yolk, meat or lotus-seed paste. Historically they were used to pass secret messages (printed on the outside of the cake). Mooncakes are usually cut into small wedges to share among friends and family with tea or special wine.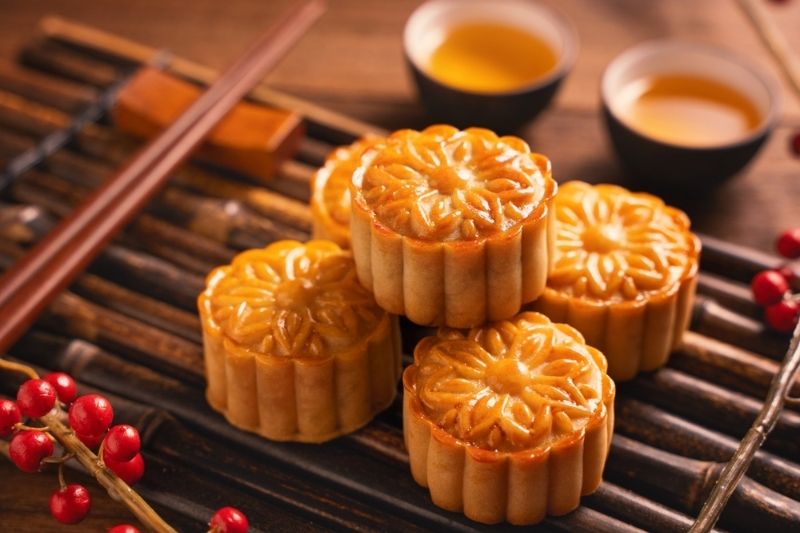 Mooncakes, tea, wine and fruit are often given as gifts among families and friends during the Mid-Autumn festival time. Here's  our guide on where you can buy some amazing mooncakes.
Also, an eco-friendly way to celebrate Mid-Autumn Festival is to make your own lanterns! Check out our easy-to-follow guide. 
The festival is celebrated with many other cultural customs, such as burning incense in respect to deities and the performance of dragon and lion dances, which is mainly practiced in southern China. 
Go celebrate!
We hope you enjoyed learning about the history of Mid-Autumn Festival and have developed a deeper appreciation for it. However you celebrate Mid-Autumn Festival with your family, have fun and be grateful for this time we get to share. Happy Mid-Autumn Festival, everyone! 
Mid-Autumn Festival Events 2022*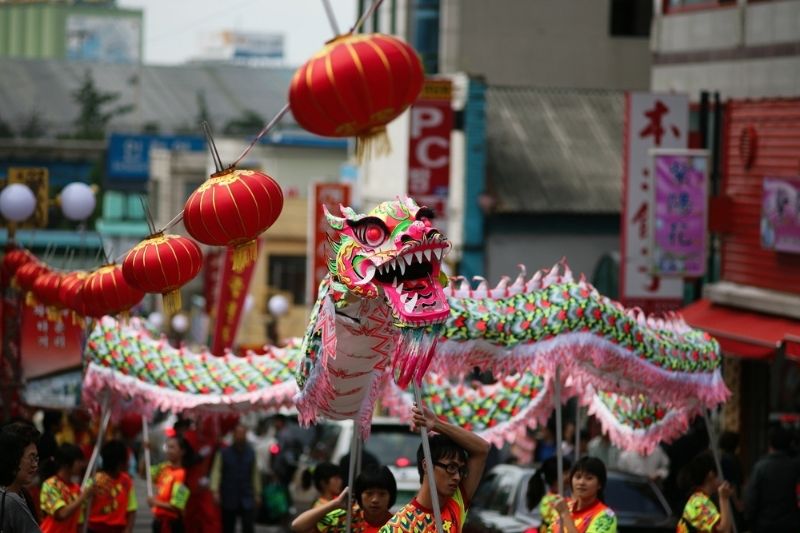 *Keep an eye on these events and always check ahead just in case there are changes.
Urban Mid-Autumn Festival at Victoria Park
This amazing event features beautiful lantern displays and a full cultural programme including a Fire Dragon Dance, kung fu demonstrations, music and crafts.
Date and time: 10 September, 2022 – from 7:30 pm – 11:00 pm
The Tai Hang Fire Dragon Dance Parade *CANCELLED*
This event is unique to Hong Kong. A 67-metre fire dragon will wind through the streets of Tai Hang, just as it did 100 years ago with over 300 performers, 70,000 incense sticks and lots of firecrackers. 
Date and time: 10-12 September, 2022 – from 7:30 pm – 10:30 pm nightly
"Lanterns to the Moon" on Lee Tung Avenue 
Head to Lee Tung Avenue in Wan Chai this Mid-Autumn Festival to see over 688 colourful lanterns hung on every corner of the boulevard, transforming it into a unique festive check-in hotspot. There will also be a charity market, exhibiting various handcrafts in collaboration with over 30 local units.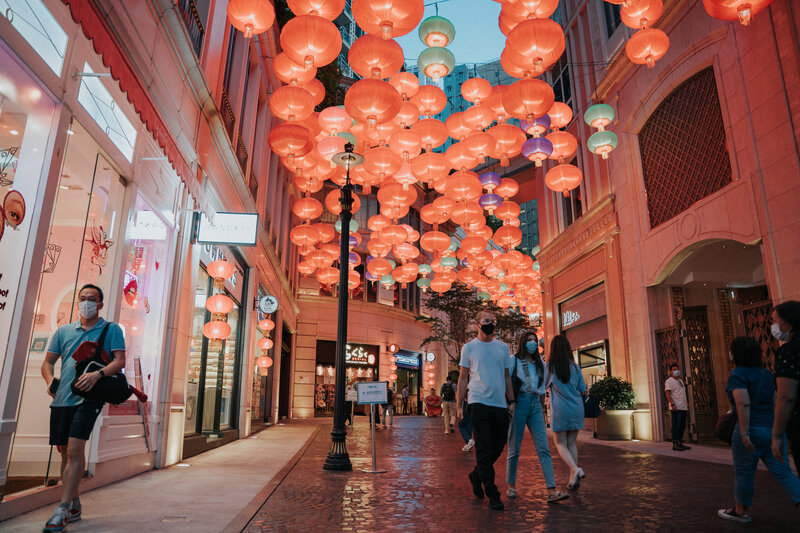 Seaside Vibes Under the Moon @ Discovery Bay
Visit Discovery Bay on Saturday evening to enjoy atmospheric live music – 'busking' style – at the Discovery Bay North Ampitheatre. Or, on the Sunday, wander round the stalls of the Discovery Bay Sunday Market to source a variety of items from local vendors. Sunday also boasts a Kids Latin dance show.
Date and Time: 10-11th September, 2022. Sunday Market runs 11:00am-6:00pm; Kids Latin Dance Show 3:00pm-4:00pm
Tsim Sha Tsui Lantern Installation (TBC)
This event is set up at the Hong Kong Cultural Centre Piazza. Opening hours for the event are Fridays through Sundays from 6:30pm – 11pm, until midnight on September 10, 2022.
Ngong Ping Mid Autumn Lantern Festival
Ngong Ping Village has been transformed for the Mid Autumn Lantern Festival, with hand-painted lanterns lighting the way through the village. Visit the illuminated half-moon installation, the Heart to Heart Wishing Pavillion or the Bodhi Tree laden with lanterns. Lantern painting workshops and face-painting are also available.
Date and Time: Until 18 September, lantern workshops are on the 10,11,12,17 and 18 September, 2022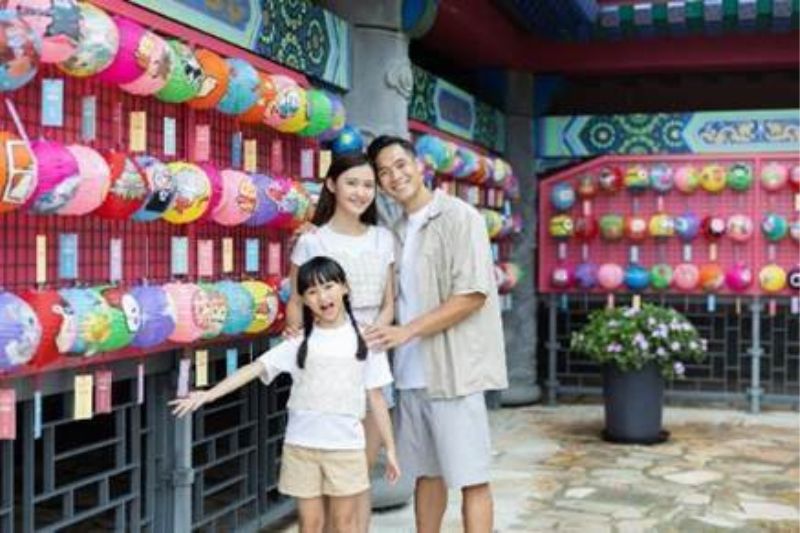 Creative Workshop Fest @PMQ
Get crafty at one of the 'Mid-Autumn Amazing Crafts Workshops" at PMQ. One ticket allows each participant to access eight workshops within three hours. Workshops include Artizen Origami Lantern, Eyewear Acetate Hair Clip, Mountaineering WEAVESY Embellished Bay Workshop, Full Moon Jewellery Box and Mini Kokodama Ball. Each participating adult can bring on child under the age of 8 for free. Tickets 
Date and Time: 10-11 September – 12:00 – 3:00pm and 3:30pm – 6:30pm
Full Moon Reunion Carnival at Hysan Place (TBC)
The fourth floor of Hysan Place has been transformed into a "Heaven of Lights," featuring more than 500 lanterns. You'll also find a range of special promotions, member-exclusive programmes and seasonal menus that are sure to make this Mid-Autumn Festival a holiday to remember!
Temple Mall Mid-Autumn Special: Golden Autumn Lumiere & Mid-Autumn Bazaar (TBC)
Be sure to check out this 3.5 metre-tall Golden Autumn Lumiere interactive lantern installation at Temple Mall, which features a mirror-floored room full of lanterns that change colour when you move.
The Mid-Autumn Bazaar will feature nearly 100 flavours of mooncakes, including Taiwanese Taro and 70% Pure Musang King Durian-filing Snowy Mooncake, to name a few.
Until Monday October 4 at Temple Mall, 136 Lung Cheung Road, Wong Tai Sin, Kowloon, Hong Kong.
Related articles: