Reading Time: 5 minutes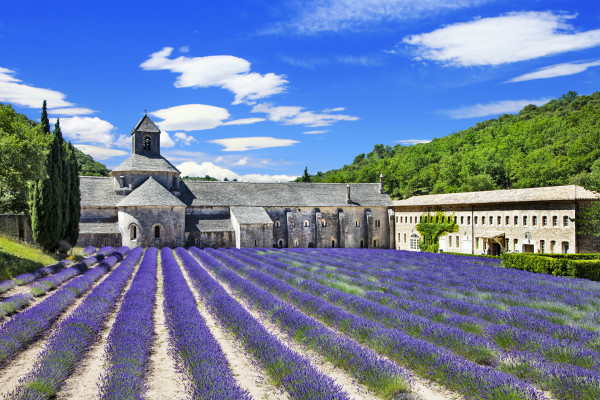 Provence is not a hard sell for adults. There's the fine Côtes du Rhone wines, the Provençal cooking and the incredible landscapes that offer endless opportunities for walking, trekking or cycling. Adults will also appreciate the charm of the region, which has kept a strong identity, but with a decidedly relaxed atmosphere. The accommodation is also appealing, with everything from village boutique hotels and renovated old farms with pools, to shady camping grounds under pinewood forests. But with so much on offer for adults, what's in it for the children? Luckily, Provence has a ton of activities to guarantee a mellow and fun family holiday for all, from the oldest to the youngest traveller. Here are just a few of my family's favourite Provençal pastimes.
The markets 
The weekly markets that are held in all towns and villages in the region are lively places to explore and stock up on holiday staples such as bread, cheese and fruit. Adventurous kids will love trying the local produce offered by friendly stallholders. If your children are very young, don't worry about negotiating the market with a pram – French people will always give way to you and will often try to chat to you about babies. For older children, each market has plenty of opportunities to spend pocket money on hair accessories, jewellery or quirky toys. When you want a rest, you can stop in a café on the village square and quench your thirst with a "citron pressé" (fresh lemon drink) or indulge in an Orangina, the famous French soft drink with a zest. Markets also offer plenty of freshly cooked foods, from roast chickens to hams and ribs, or even specialties from our Mediterranean neighbours, such as paella or couscous. Don't leave the market without buying two or three mouth-watering melons from Cavaillon, the most fragrant and sweet melons you will ever taste. My kids can't get enough of them and they make a simple but delicious lunch with cured ham or barbecued sausages.

Art attack
Art draws lots of tourists to the region, as this area is at the heart of French impressionism. In Arles, you can have a meal at the legendary Café Van Gogh, the café Van Gogh painted in his Café Terrace at Night. And for a little family treasure hunt, just follow the easels around the town of Van Gogh's masterpieces placed in the spots where he painted them. In Aix-en-Provence, you can visit Cézanne's painting studio. You will see the objects he depicted in his still lives and get a feel for how he lived. If you take a stroll around the streets of Aix, you will discover the areas and quarters where Cezanne lived.
For an extra-sensory art experience, a huge hit with the kids is the Carrières de Lumières, near the picturesque village of Baux-de-Provence. Oversized art images are projected on the walls of an old stone quarry from floor to ceiling, and you walk into the universe of painters while listening to music of their time. For my children, this was better than any museum because it was, as my daughter loves to describe it… just "ginormous"!
Do as the Romans do…
The Roman influence is ever-present in Provence. I don't think my children were quite aware of this historical dimension before we visited the Pont du Gard. "You mean this bridge is more than 2,000 years old? No way!" They were amazed to be able to walk on this exceptionally well kept Roman aqueduct and to be able to jump from the first level into the river down below. What a buzz that was! It is easy to make a day of this trip with a picnic of local produce and bread under a shady tree, then canoeing down the river, followed by a refreshing swim in the water.
We visited the Roman Theatre of Orange, where operas are held during the Chorégies festival every summer. This Roman architectural jewel gave life to history for my children. They remembered and imagined Roman emperors, slaves and gladiators fighting. We also spent a full day in the picturesque little town of Vaison-la-Romaine, in northern Provence. Ruins of a Roman town have been unearthed, and it is intriguing for children to walk in the steps of Roman people from all spheres of society. My children could not help re-enacting scenes of imaginary history with oak branches tucked in their baseball caps and backpacks worn as shields. The Roman ruins are extensive and include a large open-air theatre seating 6,000 people.
Purple rain
Lavender is endemic to Provence and the best quality plants are found higher up in the hills of the northern part of the region. In the small town of Valréas, the Lavender Festival takes over the town at the beginning of August every year. The parade starts with a tractor spraying lavender water onto just about everything and everyone. The excitement continues with a series of floats covered with flowers of crêpe paper, and children as the main actors on the floats. The ingenuity of groups of neighbours, colleagues, associations and sports clubs make these festivities unique every year. Dancers and majorettes show their skills in between floats, and the fanfares play hard and loud. The comtadines (local girls wearing the Provençal traditional costume) join the parade and throw bunches of lavender to the audience. Confetti throwing is another highlight for children, who are given carte blanche to trick the adults.
In the neighbouring tourist town of Nyons, you can visit a lavender distillery to learn all the virtues of this magical plant and see how lavender oil is produced. A couple of drops of fine lavender oil is said to help with headaches, skin afflictions, minor burns, insomnia, bugs and bites… and rinsing your kids' hair with lavender water will scare head lice away. My children loved the lavender workshop where they got to make lavender soap.

Natural beauty
There are also plenty of fun days out to be had exploring the natural attractions of the area. A visit to a prehistoric cave is an impressive, time-travelling experience for children, and the Thouzon caves, near Le Thor and L'Isle-sur-la-Sorgue, are easily accessible for families. They are known as the Cave with the Fairies, and have a range of dramatic formations: stalactites, stalagmites, draperies, cave pearls…
Mont Ventoux, a mountain that is nicknamed 'the giant of Provence' is one of the hardest stages of the Tour de France, and makes a great day out. At any time of year, countless cyclists pedal hard to conquer the beast. Once at the top, the panoramic view of the Rhône Valley and the Pre-Alps is breathtaking. Down from the summit, you will find perfect picnic spots on pastures, under shady trees. For a little adrenaline rush, the Mont Serein Resort offers a range of summer entertainment, such as grass skiing, go-karting for children and grown- ups, horseback riding, pony rides, air trampoline, zip line, and paragliding for adults.
City life
Marseille is often ignored by travellers, but this destination is worth a detour. Being the second largest French city, it can seem daunting but it is relatively easy to orientate yourself. The Vieux Port (Old Port) is a great start for a colourful walk around the town, or a great place for a meal on the terrace of a café. Kids enjoy taking the small ferryboat across the harbour, or taking a boat to the Château d'If, a rocky island made famous by Alexandre Dumas in The Count of Monte Cristo. From Marseille, you can also take a four-hour boat ride to the Calanques, which are little bays in the steep, rocky coastline. The water is transparent and swimming is excellent. Kids always have fun spotting imaginary faces and creatures in the tall limestone cliffs.
Another place worth a visit is the walled city of Avignon and its Palais des Papes (or Palace of the Popes), a 14th century Gothic palace that functioned as a primary papal residence and headquarters of Catholicism during part of the medieval age. The summer sound and light show in the fortress transports kids into the historical grandeur of the place. It is the 10th most visited monument in France. In July, Avignon becomes a busy and lively sprawl during the Theatre Festival. If you can visit, the street entertainment will delight little ones.
Time never stretches to do everything in Provence. The Luberon, the salt marshes of Camargue and the Côte d'Azur have been left out this time, but are incredible places to visit. But for now, au revoir and à bientôt… en Provence!