Reading Time: 4 minutes
*Important note: CBD will be illegal in Hong Kong from 1 February and all CDB products should be disposed of before then. For further information
CBD, or cannabidiol, is a compound found primarily in the flowers and leaves of the hemp plant. Its benefits are numerous, with many using it as a treatment for pain, anxiety, depression, PTSD, epilepsy, arthritis, sleep disorders, nausea, cancer, amongst others. CBD is becoming increasingly popular in skincare. But what is CBD and how does it benefit your skin?
Its anti-inflammatory properties may be effective in a range of skin conditions such as acne, eczema and psoriasis.

What is CBD?
The Cannabis sativa plant is made up of more than 120 components which are known as cannabinoids. Two very common components are cannabidiol (CBD) and delta-9-tetrahydrocannabinol (THC).
THC is known to be the psychoactive ingredient giving users the feeling of being 'high' when consumed. CBD on the other hand is not psychoactive and has been known to have therapeutic uses for things like pain management, anxiety, and depression, to name a few. Some research has also shown that it can benefit patients suffering from Alzheimer's, Parkinson's, epilepsy and cancer.
In more recent times, CBD is being widely used in other healthcare products like oils, edibles, creams and balms.
There are Three Types of CBD:
Full Spectrum CBD

contains all cannabinoids naturally found in the cannabis plant, including trace amount of THC (less than 0.3 per cent) 

Broad Spectrum CBD

contains no THC but does contain other cannabinoids

CBD Isolate

contains only CBD, meaning just the single compound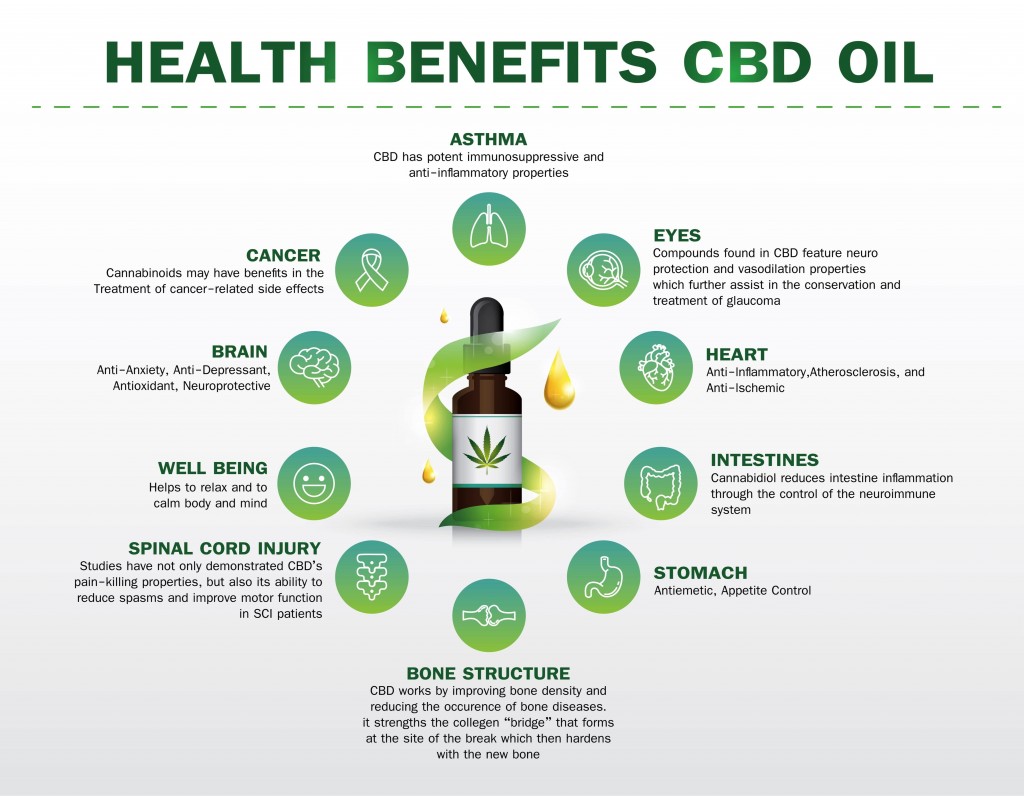 Is CBD legal in Hong Kong?
Yes, CBD is legal in Hong Kong. THC and its derivatives are not, and only licensed companies can import and distribute through the appropriate channels. CBD products in Hong Kong cannot contain any traces of THC, and therefore you will not find any full spectrum products on the market.
Why is CBD Good For the Skin?
CBD has anti-inflammatory benefits when applied to the skin, therefore making it a desirable ingredient for its potentially calming benefits. It also has the potential to decrease excess sebum (oil) production therefore having a balancing effect on the skin.
It is important to note, however, that research on using CBD is still in the early stages. There is little proven data that CBD skincare products can treat conditions like acne, rosacea or psoriasis. Whilst only small studies have shown that it may have some beneficial effects, more studies and research need to be conducted. With that said, it is generally considered safe to use topically. 
Read more: 7 Secrets To Beautiful Glowing Skin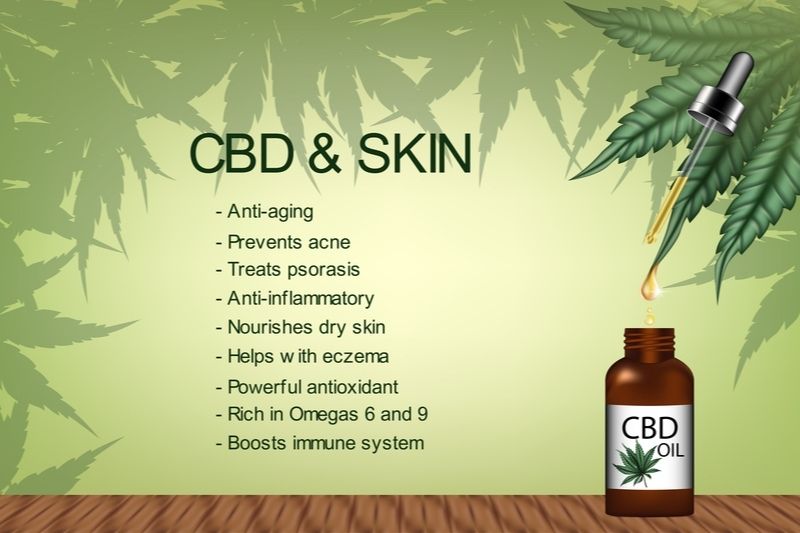 How to Find the Right CBD Skincare Product For You
With so many different products on the market, from oil, serums, creams to balms, it can be difficult to choose. Here are some tips:
Consider the brand and company – Whilst this is often trial and error, go with a brand you trust. In some instances, a company whose primary focus is CBD may be of better quality as opposed to a beauty brand that only focuses on a handful of CBD products.

Check the ingredients list! This may sound simple but it is a good place to start. Make sure the product contains cannabidiol (CBD). 

Some brands list the total cannabidiol content in milligrams, which is a good indicator that the CBD product is legitimate.

Ask for third-party certification on the purity of the product.

Check where the CBD was sourced. Different regions have varying growing conditions based on climate and soil. 

Check what other ingredients are included for example coconut oil and aloe, shea etc. What else do you want this product to do for you? To help with dry skin, or moisturise perhaps? 

Ensure the packaging is suitable. Clear bottles are generally a no as they can expose the plant ingredient to light and air which can make it less effective.

Look at the texture, feel, smell of the products. What is your sensory experience of it?

Ask for a

trial size and or sample.

Look for customer reviews online and in store.
If you are looking to use CBD products for specific skin treatments it is advisable to consult with a
dermatologist first. Be sure to check:
•
What is the proper dosage of CBD for treating each condition?
• How does CBD interact with other medications you may be taking?
• What are the possible side effects of applying CBD to the skin?

Where to Buy CBD Skincare and Beauty Products in Hong Kong –
*selling or buying CBD products in Hong Kong will be illegal from 1 February.
SWISS FX is a leading European CBD brand that grows hemp plants according to Bio-Suisse guidelines in Switzerland and hand picks the crops. SWISS FX CBD oil is cold pressed, vegan and gluten free. It uses only natural ingredients with no colourants or preservatives. The range includes face creams, body lotions, cooling gels, muscle balms and massage oils, which are available to buy online in Hong Kong.
Gentle Bro CBD carries their own brand of US-made organic CBD products that include gummies, balms, creams, and oil drops. 
Grassyard has a good range of CBD balms and creams available to buy in store. M Floor, 8 Rednaxela Terrace, Central, Hong Kong.
Heavens Please offers CBD products from a range of brands, from serums, body wax, oils and creams.
Found HK is Hong Kong's first CBD-focused cafe and carries products from Felix & Co, Life and Flow. Unit A, G/F, 8 Tai On Terrace, Sheung Wan, Hong Kong. 
Cubed CBD – Carries skin creams, lotions, oils and body spray for psoriasis and eczema, spot treatments. 
Felix & Company offers an organic body balm which promises relief from muscle pains, menstrual cramps, and everyday aches. 
Both Joyce Beauty and Lane Crawford carry luxe CBD brands like Saint Jane, Treaty, and Natureofthings.
Is Hemp Seed Oil the same as CBD?
CBD oil is not the same thing as hemp seed oil, which is another ingredient for skin. The two are often marketed interchangeably, but CBD oil is richly concentrated in cannabidiol, whereas hemp seed oil only contains trace amounts of cannabidiol, if any.
Related articles: