Reading Time: 2 minutes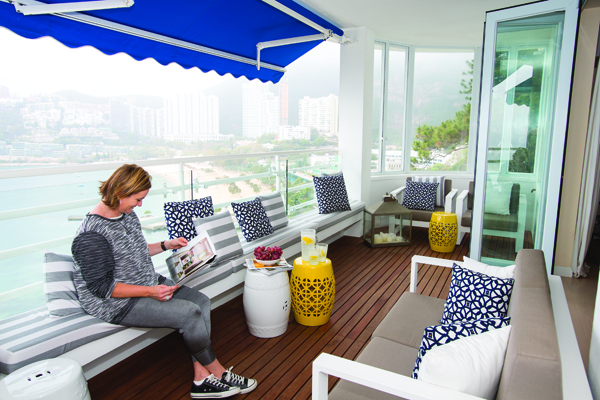 When Andrew and Sarah Rennie moved into their South Bay apartment nearly two years ago, Sarah was still living between Hong Kong and Sydney, where she was settling their two sons, James, 15, and Edward, 13, into boarding school. You would think that the stress of temporarily leaving her children and relocating to Hong Kong to join her husband, who had been transferred here for a new global role with an investment bank, would have meant that she would be over re-designing and embellishing homes. But one look at this large, airy apartment would suggest otherwise.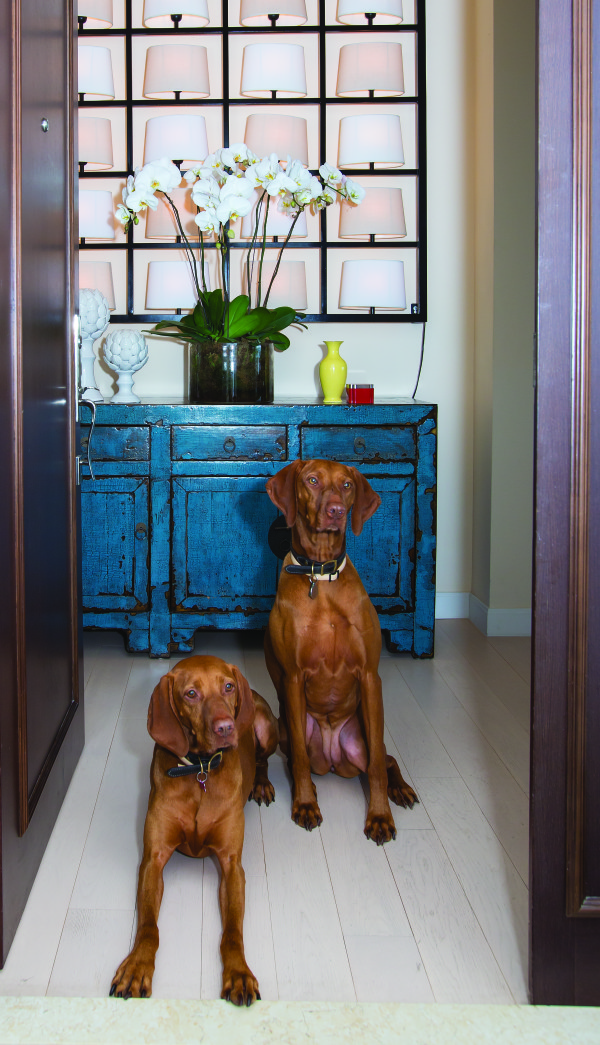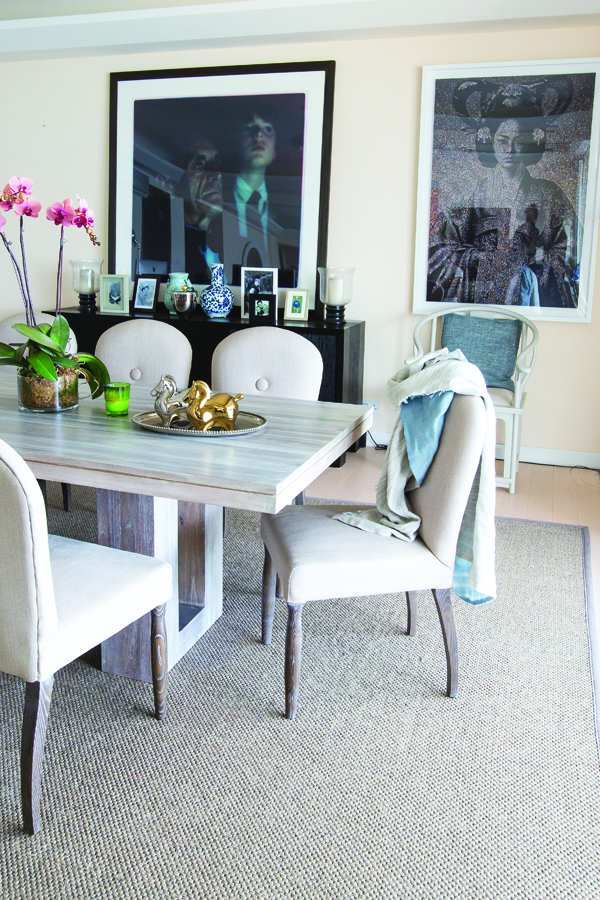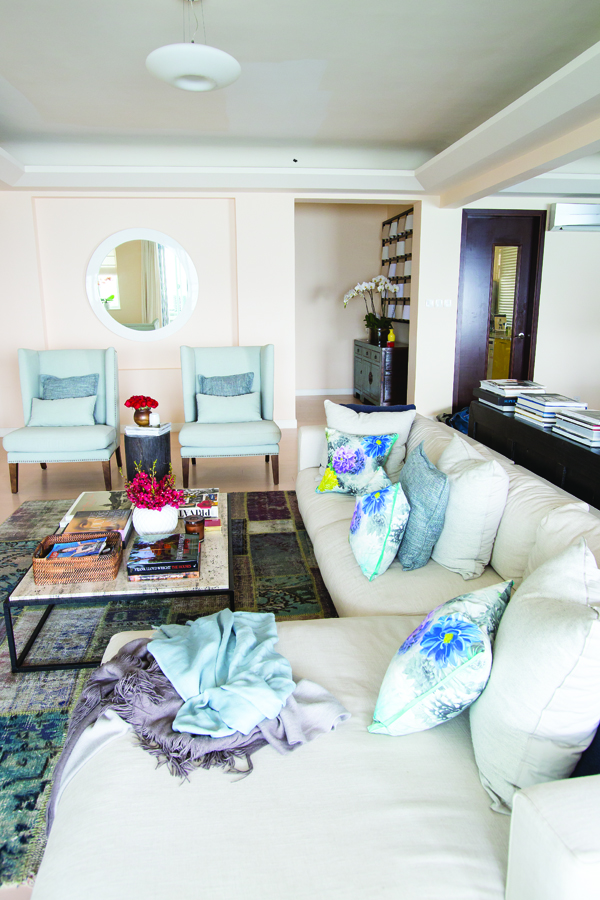 The rooms are spacious and the ceilings are high; a quick look through the abundant living-room windows reveals a view of Repulse Bay beach. The three-bedroom apartment provides plenty of light for all the books they are reading, and is a calming space to come back to at the end of a busy day.
An eye for art is also evident: huge canvases adorn the walls of the living and dining rooms. Sarah shopped along Cat Street, after only a short time of being here. "The first piece of art we bought here in Hong Kong from Cat Street Gallery was by the Korean artist, Chong-II Woo, Joseon dynasty Royal family series, Empress #1," she says. Even though you think the picture is an ancient mosaic, it is actually a mesmerising digitally manipulated mix of semi-precious stones and pebbles, which adds a strong statement to the room.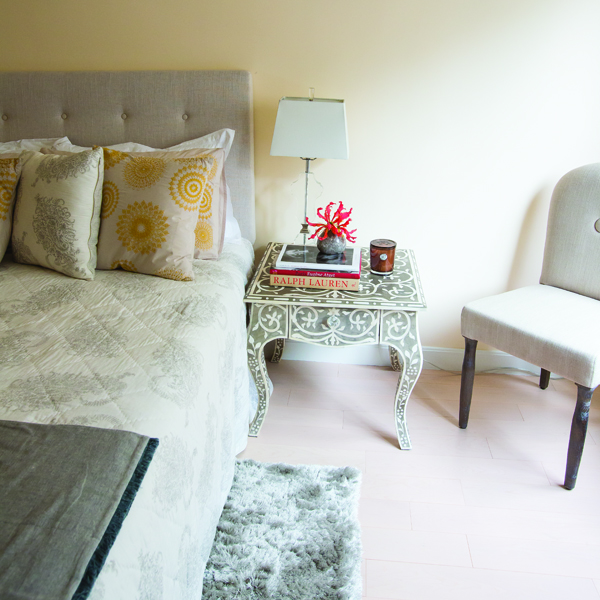 Sarah went to Annie Gunnersen from In House Concepts for more detailed interior help with the apartment. Floor-to-ceiling bi-fold doors open out from the open-plan living and dining space to a welcoming balcony, and all around are oak bench seats. The view of Repulse Bay beach is pretty good, too! A colour palette of natural pastel greys, with a hint of fuchsia and aubergine in the textured cushions, creates a relaxing atmosphere for the couple to simply settle back and savour the beautiful, expansive views, or go all out and entertain in. For home furnishings, Sarah favours Lane Crawford interiors, Bowerbird and Tequila Kola.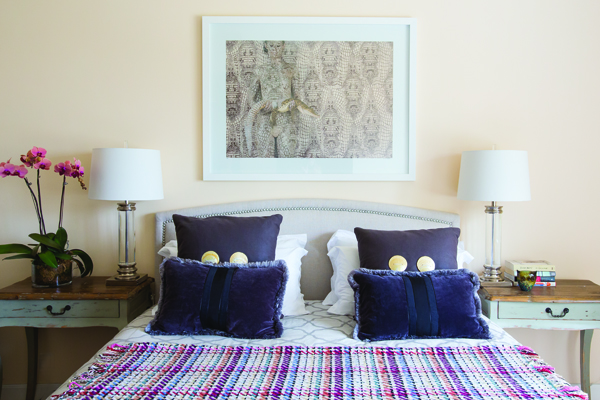 Although Sarah particularly loves her apartment's easy accessibility to all the quirky laneways filled with stores selling practically everything and all the vibrancy of this fast-paced city, which she never tires of exploring, she and Andrew have re-designed a character-filled and warm space that offers gentle respite from the non-stop hustle and bustle of Hong Kong. And for now, it is home.