Recently updated on January 19th, 2023 at 10:41 am
Reading Time: 4 minutesWhilst travelling further afield is an option again, let's not forget the fantastic hotels we have right on our doorstep in Hong Kong. Check out just some of the options available.
*This list is constantly being updated, so keep checking!
The Fullerton Ocean Park Hotel Hong Kong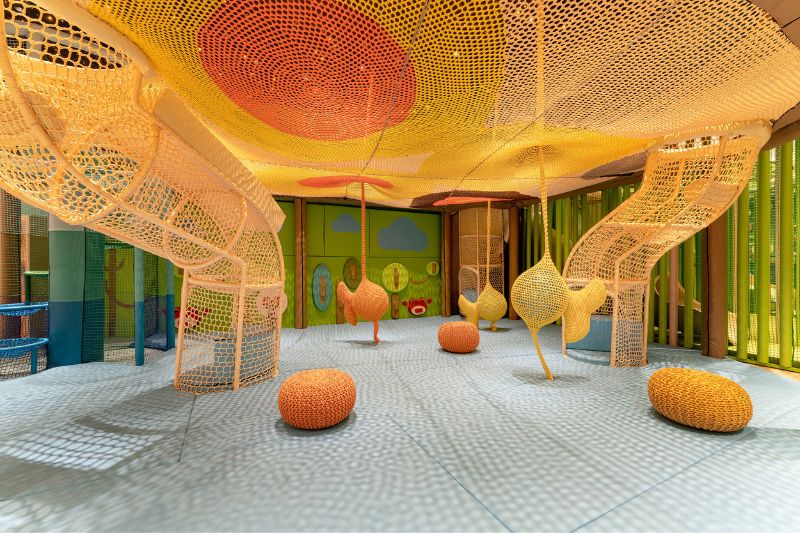 Looking for a family focussed staycation? The recently opened Fullerton Ocean Park is just the answer. Just check out its kids club, The Explorer, which has a 6,400 sq-ft indoor kids' play zone for children age 1 to 10. There is also a outdoor pool, The Lagoon, that boasts an aqua tunnel, water shooters, and a climb'n'play. (The Lagoon will be closed for maintenance 1-28 February). The hotel also offers a number of themed rooms. And let's not forget it's next door to Ocean Park Water World! What's not to love?
For more information, visit their website
Island Shangri-La Nutcracker Suite Staycation
One of the hotel's signature suites has been transformed to celebrate the Nutcracker this Christmas. The suite will be decked out with Nutcracker-themed decorations, a Christmas tree, personalised stockings for children and guests will receive a visit from Santa Claus! The two-night Nutcracker Suite Staycation will be available throughout December and includes a Christmas-themed family dinner served in the suite, a festive hamper, breakfast at cafe TOO and round-trip Rolls-Royce transfers.
To learn more, visit their website. 
Hyatt Hotels – 'Around Hong Kong in 50 Days' Staycation
The four Hyatt hotels in Hong Kong – Grand Hyatt, Hyatt Centric Victoria Harbour, Hyatt Regency Sha Tin and Hyatt Regency Tsim Sha Tsui – have launched a World of Hyatt member-exclusive campaign – 'Around Hong Kong in 50 Days'. Until 21 December 2021, members will receive four complimentary HK$100 room vouchers and participants will then be invited to tour the participating hotels and complete eight checkpoints, which includes dining or spa consumption and accommodation. 20 participants have the chance to receive one-night hotel accommodation at a value of up to HK15,000.
For more information, visit the website.
Ocean Park Green Staycation
Ocean Park's popular Green Staycation is making a triumphant return! From 7 November to 18 December 2021, the park will offer wellness enthusiast a mindful makeover with the Ocean Park x HSBC Life Well+ Green Staycation packages. Yoga enthusiasts can enjoy the Yoga Vogue around the Park, including the Aqua City Lagoon, the Grand Aquarium and more. New sessions such as Wheel Yoga, Inversions and Backbend Yoga are also added to yogis to choose from! Meanwhile hiking lovers can hike up Nam Long Shan with group leaders to take in the spectacular view of the South China Sea and snap some breath-taking photos with the flow of cable cars above their heads. There's also glamping for those looking for some fun under the stars.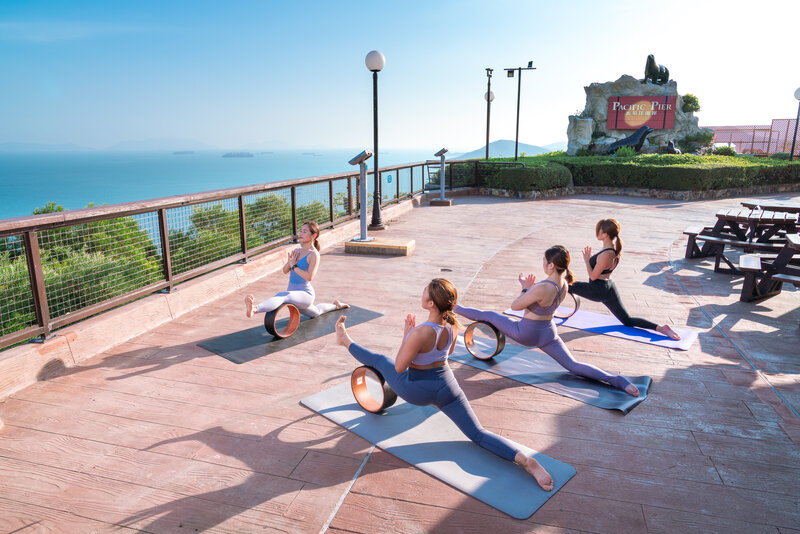 Enjoy summer by the beach at The Gold Coast Hotel's Summer Coast Life Staycation. Get your swimsuit at the ready and enjoy summer to the fullest on the nearby Golden Beach, or perhaps you'd rather play outdoor games or participate in parent-child art workshops tailored to keep little ones entertained. Stay two consecutive nights to receive more fabulous perks, including a complimentary storybook, green workshop and HK$200 Satay Inn dining credit. Another popular option is to book one of the hotel's kid-themed rooms.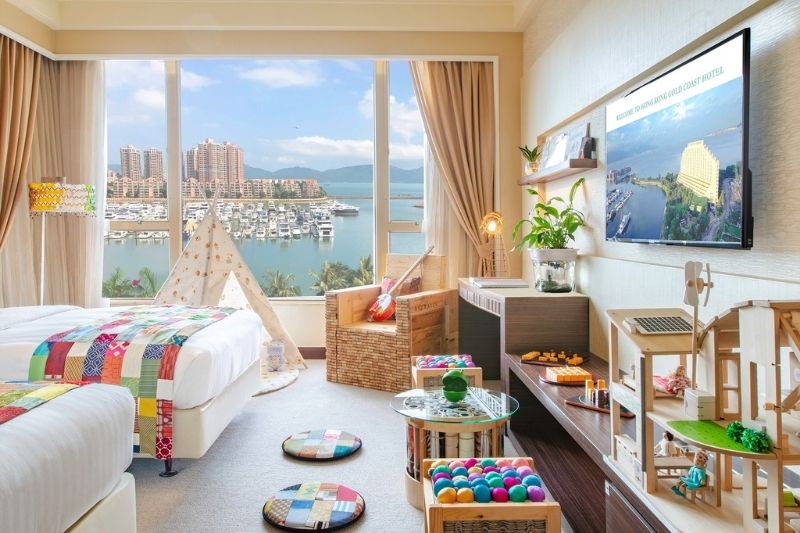 Planning a relaxing weekday getaway to escape from the everyday hustle? Hyatt Regency Hong Kong, Sha Tin is offering a "Tea-cation" package this summer. The Lychee X Floral Afternoon Tea Set offers a leisurely mid-day break with some culinary delights. Pastry Chef Kelvin Lai has infused fresh lychees, creating a series of home made lychee pastries and desserts, scones and finger sandwiches. The tea set also comes with a plate of ice-cold lychees for guests to enjoy on a hot summer day. Customers will also be given a glass of organic edible flowers from an aquaponics farm to garnish the treat in their own style.
Give your kids a fun-filled escape at the Rosewood Hong Kong, which has recently renovated its Explorers Club playrooms. Upon arrival at the Rosewood Explorers Club, kids can take a trip on the Rosewood Explorers Express train, play the interactive maze game, Tic-Tac-Toe and sensory Pegboard, as well as hunt through the toy cabinets and story book collections. The five playrooms- Curious Jungle, Big Sky, Deep Blue, Mad Space and Play Lab – give children the opportunity to unleash their imaginations, learn, take part in educational workshops and pick their favourite toys from Rosewood's curated library in each space.
Rosewood has also unveiled the Rosewood Summer Camp, a 6-week camp for children ages 5 to 10 that will introduce them to the wonders of the natural world, teaching them the importance of protecting the environment and inspiring appreciation for the natural world.
Playrooms are available for young hotel guests and Rosewood Residences kids. Parents can book 45-minute playroom sessions at HKD250 up to a family of four. For more information and for bookings, email hongkong.rosewoodcamp@rosewoodhotels.com or call +852 3891 8339.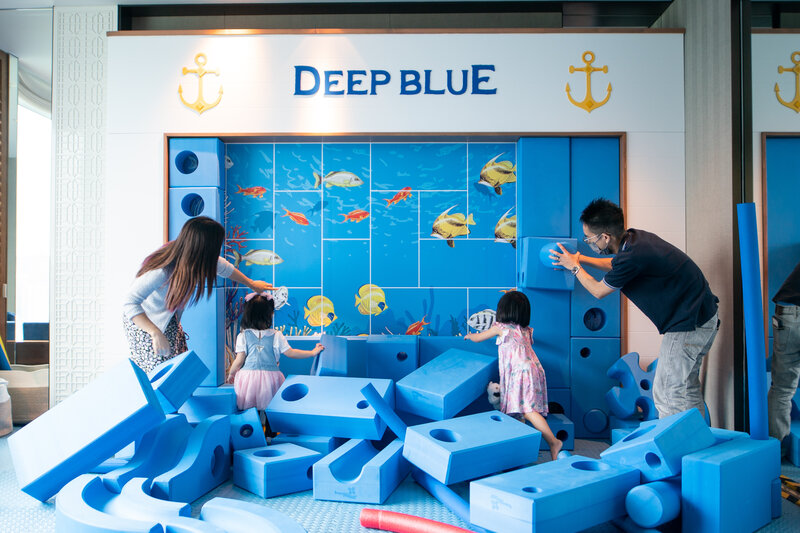 Hyatt Centric Victoria Harbour x Klook "Staycation With Snoopy"
Until November 30, stay in Hyatt Centric Victoria Harbour's Snoopy-themed room and get a limited-edition Snoopy welcome gift, as well as a combo set for two at The Farmhouse Deli!
Enjoy 1 night accommodation with breakfast and dinner buffet. The "Take Snoopy Home" gift contains a tote bag, towel and water bottle and you'll also get access to the "Snoopy Camping Room" with its cute photo setup.
The offer is valid for stay from October 1 to November 30 2021.
Main photo courtesy of Shutterstock; photo 1 courtesy of Ocean Park; photo 2 courtesy of The Langham, photo 3 courtesy of Hyatt Centric; photo 4 courtesy of Hyatt Regency Sha Tin; photo 5 courtesy of The Gold Coast Hotel, photo 6 courtesy of Rosewood Hong Kong
Related Articles: