Reading Time:
2
minutes
The toddler years are an exciting time of rapid child development. As your child seeks to expand the boundaries of their physical and cognitive growth, it can seem like new capabilities and interests are emerging on a daily basis. Hong Kong Academy's (HKA) accompanied playgroup immerses young learners in a specifically child-centred programme where they engage in meaningful play, develop independence and grow in confidence at their own pace.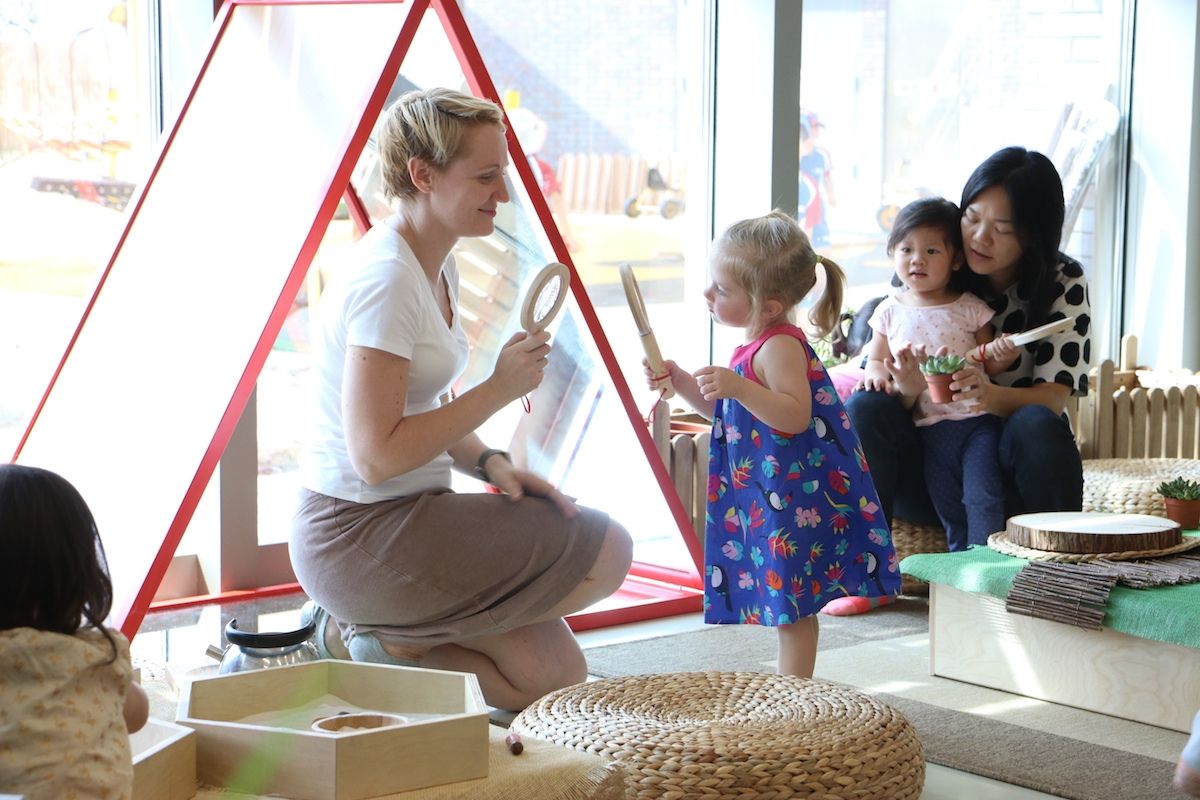 Meaningful play
Young children often have very few inhibitions and are open to experimenting and exploring. HKA's Playgroup teacher is a certified Play Therapist who thoughtfully arranges each session so that students can confidently enter into self-directed play. When play is self-directed, children have a chance to discover their own interests and take them further. It is during this play that early childhood imagination and initiative thrive.
A nurturing environment
The HKA Playgroup environment is designed to be interactive, safe and fun. Floor to ceiling windows connect the classroom with the outdoor playscapes and organic gardens, bringing nature into the room and inviting exploration. Furthermore, the outdoor playscapes and organic gardens provide an engaging, sensory-rich space in which the students are encouraged to connect with the natural world and each other. Everyone is part of the learning that happens at Playgroup. Parents and teachers interact together with the students to support an extended feeling of safety and community. In this nurturing environment the students start to build independence and develop new friendships.
Read more: Hong Kong Academy: Celebrating 20 Years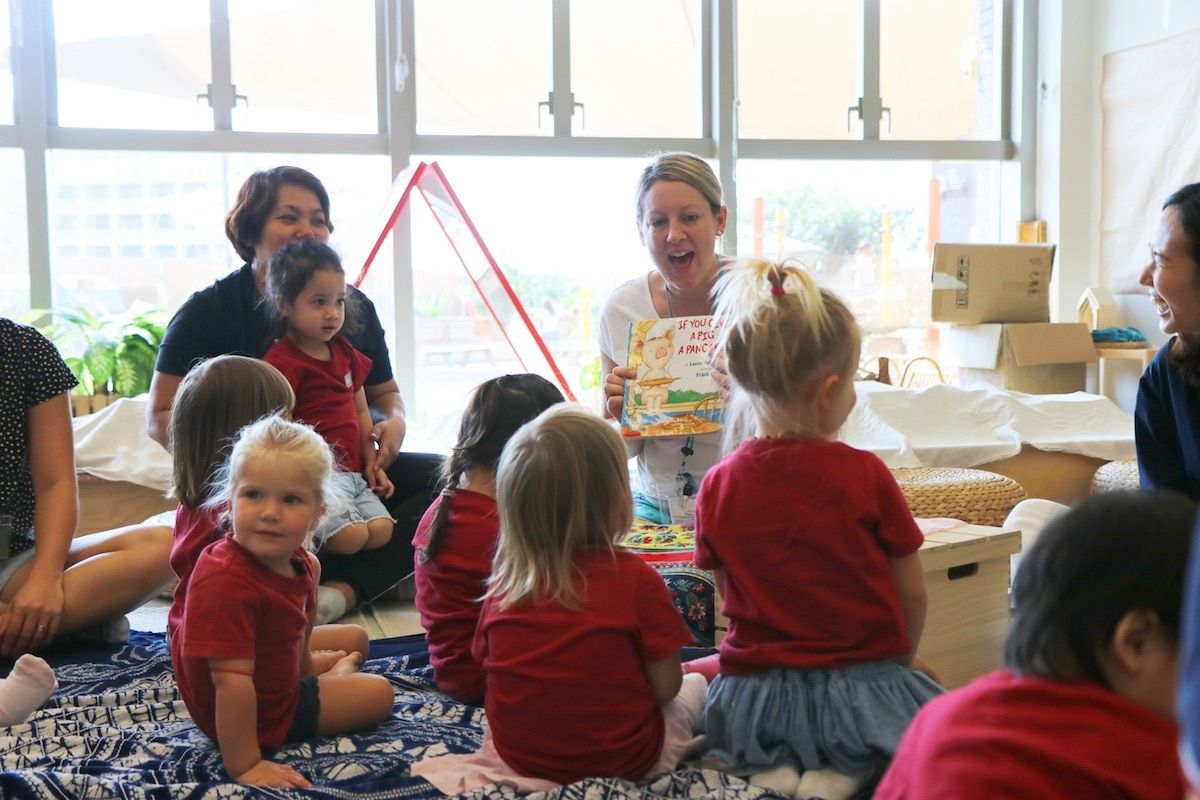 Cultivating a love for language
Language skills bloom in the early years. With the Playgroup teacher leading the class in English, and a Mandarin speaking co-teacher working in every session to infuse Mandarin as a mirror language, Playgroup students are immersed in a rich language experience. The classroom library contains both English and Mandarin books which are regularly updated and story time is a feature of every Playgroup session. To further cultivate a love of reading, the Playgroup participants are welcome to access HKA's incredible library and teacher librarians.
HKA understands each child as an individual and cares about their thoughts, feelings and questions as whole learners. Through meaningful play, the Playgroup students are encouraged to make their own outcomes. Consequently, developing a strong sense of self and empathy for others. With an emerging understanding of self comes confidence and the adaptability needed to thrive in our quickly evolving world. With weekly enrolment, why not join HKA Playgroup for a free 6 week taster session today!
Parent Education opportunity
As an educational leader, HKA offers regular parent education events. Join HKA's Child Development series and learn how you can support your child with their physical, linguistic, cognitive and emotional growth. The Child Development series is hosted by HKA's Playgroup teacher. Further, each talk is one hour long, focuses on a specific aspect of young child development, draws upon current best practice and the knowledge of our specialist teachers, and aims to provide you with some useful take-home tips. Find out more about the series here.
Pre-Kindergarten and beyond
HKA's Playgroup is an introduction to the Early Childhood programme. If your child is already 3 years old and you like the sound of the HKA Playgroup, then we recommend you check out the Early Childhood open houses or contact HKA admissions to arrange a personalised school tour.
More about Hong Kong schools here.