Reading Time:
7
minutes
When Hong Kong Academy first opened its doors 20 years ago, it was a very different campus. Playtimes takes a look at the school's growth and ethos through the years as it celebrates its milestone year.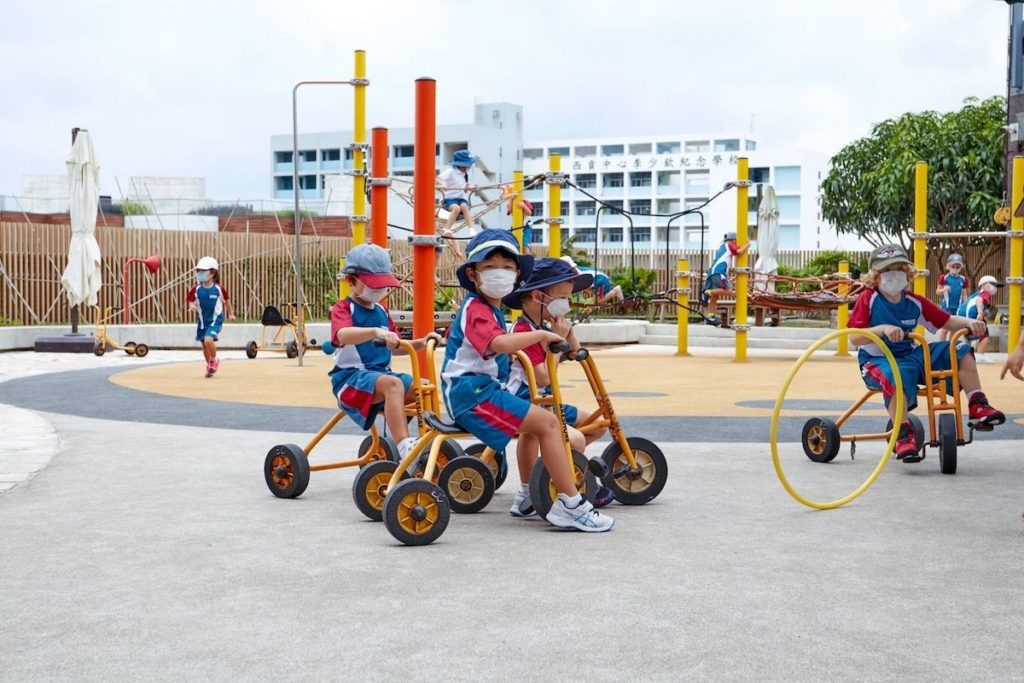 The development of Hong Kong Academy (HKA) from being a primary school with just three students to being a through-school of 540 pupils is impressive, but the way the school has retained its core values is truly inspirational.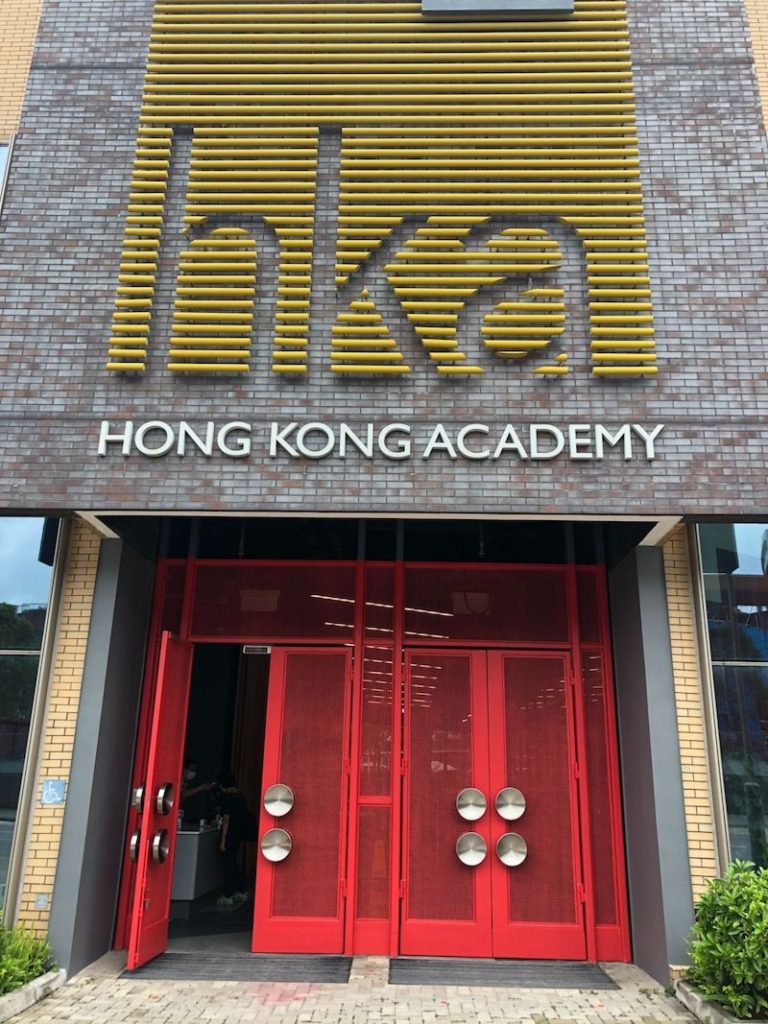 Hong Kong Academy was founded by two individuals; one with a financial and legal background and the other with an educational background. They wanted to create a space that provided children with a sense of inclusion; they wanted an environment where everybody was welcome and where everybody could thrive. It was very different to anything else that was available at the time – they provided an environment that was nurturing in a world that was exam driven. 
They located a space, albeit a small and rather unimpressive one, on Stubbs Road. The school grew from there. Stephen Dare has been Head of School at HKA for 11 years. He first interviewed for the position at the Stubbs Road campus and was immediately struck by the sense of passion that people had about the school and the programmes. "At that stage you did need a sense of passion because the building was so terrible," he jokes, "but as you engaged with people, you got a real sense that this was something really special and something worth the time and investment to see it through to becoming a mature organisation. That's what attracted me to the school". 
After a stint in Stubbs Road and a short time in Kennedy Town, in 2013 HKA moved to its home in Sai Kung. "When we designed the building our intention was to create a learning space where there was lots of natural light, lots of flexible spaces," explains Dare. They certainly achieved their mission. Touring the campus the sense of space within the modern building is constant. On the day we visited, many schools in Hong Kong were undergoing remote learning and had limited numbers of pupils on school grounds due to COVID 19. HKA, with its ample space, already had all primary and secondary pupils return to the campus full time and even eat their lunch on site. A selling point that none of us would have imagined pre- COVID, but it's a definite advantage in life as we know it today. 
"The distribution and flow around the building allows opportunities for kids to go down different stairwells, to move in different parts of the building," says Dare. Also "being a community which has a high degree of teacher to student ratio has allowed us to really monitor levels of support for students, so when you combine that with the spaciousness of the building, it has allowed us to get started back quite quickly". 
Dare is a strong believer that in any organisation it is the people, the connections and the collaboration that make the environment. "Even through this crisis, people are moving aside the obstacles and saying 'we can get this done'. The faculty and staff have been fantastic." 
2020 has certainly been a unique year for education. Schools, students and parents have all had to adapt. "Disruptions test your ability to thrive in change and in uncertainty. I think this is where our world is going, we talk about what's the new normal, there isn't a new normal anymore, it's just we're suddenly changing and evolving and growing and that's who we are as people," explains Dare.
What changes has he seen as a result at HKA?
"We are becoming much more intentional about the way we use time and how we hold people's attention. I think we are becoming very mindful of our finite resources and how we can best utilise those in these circumstances. " "Sometimes in education, and in any walk of life, we can get very comforted by things – habits and routines we have. You don't want to keep changing all of these things, but you do want to keep reflecting on the purpose of why you do things." 
See also: Hong Kong Academy Playgroup for Toddlers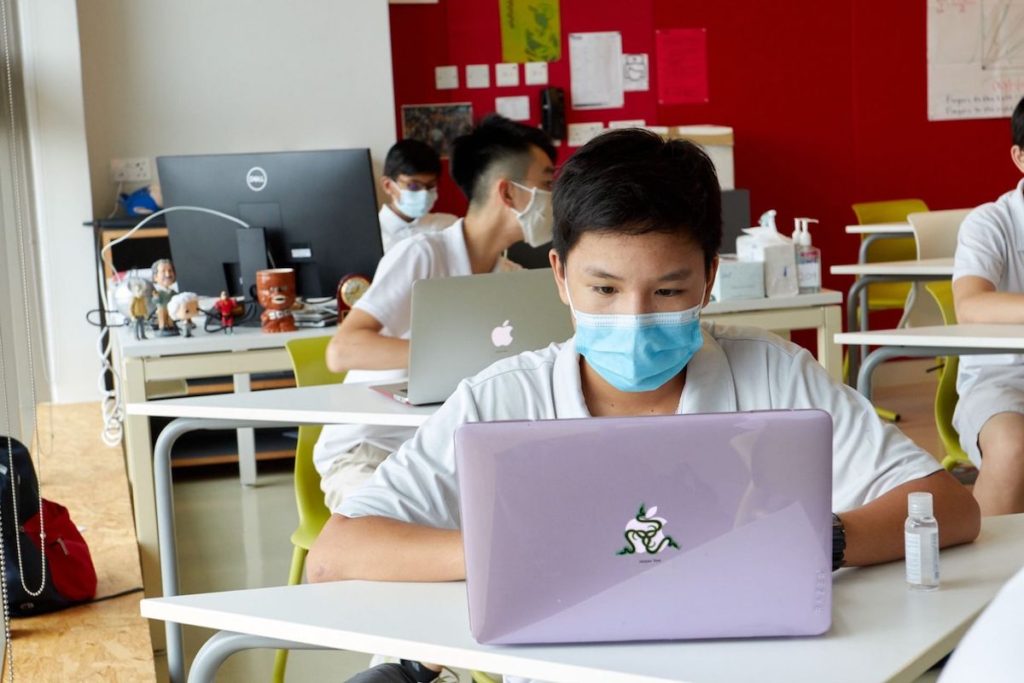 Dare is clearly invested emotionally in the school and its mission, both as Head and as a former parent at the school (his two daughters both graduated through HKA and are now at university in the UK). What does he think parents are looking for from HKA? "I think as parents we want our kids to thrive. We want them to come into a building where the activities and the learning that takes place is joyful, that they are able to socialise with the people around them, that they are given opportunities to try things out, to experiment, to make some mistakes and then continue to work through them.
We often talk about learning as a lifelong experience, what you're trying to do is set the foundations for that to happen. You want kids to see that learning is pretty cool, from the very youngest age – where they tend to love their teachers – to the older students where you're nurturing their mind and nurturing their ability to ask great questions." 
"Yes we want them to be academically successful, yes we want them to go off and do things in the world, but I think ultimately we want kids to feel well adjusted, we want them to feel as though they have friends and we want them to feel they can thrive in a safe and caring environment." 
"People who want to come into this community are families that value a sense of inclusion in the school, and appreciate the way that it replicates the world in which the kids will go into. They appreciate the way it allows them to foster partnerships – which we believe is the way the workplace will continue to evolve; that creativity and enquiry are thought of as central components of the learning experience; that kids have a voice; and asking questions is encouraged, that's the sort of environment you're going to be putting your kids into." 
Dare is of the belief that education will become increasingly about partnerships, "You can't put your kids at the door and say 'That's it, my job is done,' it's increasingly going to be an integral partnership which starts from the moment the kids wake up to the moment they go to sleep. The more we are aligned with our thinking, the more ways we can support kids throughout the day, and the better it's going to be for them." 
For families wanting to join the HKA community, admission is a rolling process. There isn't a waiting list in the traditional sense. "When parents are making a choice about education they're making an investment. It's probably one of the most important investments they're going to make. With any investment you need to make sure you understand what the community is, so our responsibility is to make sure people understand who we are as an organisation and what we offer to their children. We want to make sure there is a sense of mission alignment." If the mission statement aligns with what the parents want for their child's education, then that is the starting point for ongoing dialogue. 
"We realistically look at how we can best serve a child that comes in. As an inclusive organisation we are very intentional about servicing different children's needs. In any school community you are going to have a range of needs, what we want to do is make sure we can provide the resources that will actually allow those students to continue their journey in education. I definitely think that is a strong differentiator for us, it's that sense that you can have kids regardless of what their needs are thrive together in a community." 
"I believe that the way we thrive as human beings is by collectively putting all of our capacities together and solving complex problems, that starts within schools and by recognising individual talent, experiences, and – regardless of what you bring, everybody brings something to the table. In a classroom context and in a school culture this lifts up the energy level. I think that's the wonderful thing about being part of this community. Because we are a medium size school we are able to combine the sense of opportunities for learning with the sense of intimacy and warmth, which I think is really important for things to happen." 
You might be interested in: Hong Kong Academy's Virtual Open House
As a school, Dare says HKA has "gone through infancy, adolescence and I think we've got to a point where we are developing into a more mature organisation. The school was originally founded as a primary school, but because of the success of the primary school, people said they wanted it to become a middle school and a secondary school – so those have been natural evolutions. We've seen three different buildings, and at every level of that the commonality has been that we've got the best out of it that we possibly can, and we've never forgotten that it's the people that make the difference in these buildings." 
"We've gone from being a primary years programme school of the IB to offering the MYP and the Diploma Programme. As the school has grown, it's allowed us to really consider the learning pathways we can offer to students in the way we partner with different organisations. We are the Asia host of ISTA, a performing arts academy which brings students together from around the region to join master classes, workshops and internships. We are also the global host of the Global Citizens Diploma which allows students to be recognised for their contributions to society and making a difference and taking action.
This year we are going to be celebrating our 10th graduating class,that's very different to the world I joined and points to the growth of the school. "In October, for the first time the secondary school was bigger then than the primary school, a sign that Hong Kong Academy is a true through- school." 
"Traditionally we thought about education as being about passing exams, going to university or on to other things. I think people are going to start talking more about contribution to the community, and what value did you add to those communities? When kids are going out into the workplace, they need to be able to showcase that. Very much part of that culture is, 'what are you going to give back'. It's not enough just to be successful academically; it's about a much broader sense of who we are as human beings." 
"We want kids to not only have the skills to tackle some of the complex battles that the world is dealing with but to have the inclination to do something about it. We are very invested in helping and building self-directedness." "If we think about what's driving people in the workplace now, money is important but it's also about how they feel valued and how they can contribute to whichever organisation they work with, what are the ethical standards of those organisations, what is their social responsibility – that all has to be an embedded part of the school and valued as an integral part of the learning process. Parents and kids should be asking and demanding more of schools in these areas." 
"Looking forward to the future, it's nice to know where we are. We don't know what normal looks like, which will require us to be adaptable and agile with how we work with kids in the classroom. It's a reminder for us to constantly evolve, retrain and go back to our sense of purpose and why we do things." 
"The school has always been about a journey, in that journey we have to recognise where we've come from, where we are today and look forward to the future," says Dare. As we pass the original red door from the Stubbs Road campus (on display as a reminder of the schools humble beginnings) and through the relatively new main door, also painted in a symbolic red, to leave the building, we can't help be impressed by the journey that HKA has had thus far, and be confident that it's journey will long continue." 
Watch this YouTube video for an insight into Hong Kong Academy's 20th Anniversary Celebrations
Read more about Schools in Hong Kong here