Reading Time: 5 minutesCheck out these top family-friendly events and activities running in Hong Kong in October 2023.
National Day Fireworks
Date: 1 October, 2023
The National Day Fireworks return to Hong Kong on 1 October, lighting up the sky for the first time in five years. The return of fireworks is part of a campaign to reinvigorate Hong Kong's nighlife.
Where to watch the fireworks? 
Looking for a place to watch the fireworks with the most spectacular panoramic views? See the show from the highest heights with a backdrop of Victoria Harbour's glistening waters. Aqua Restaurant Group has some of the best spots in town to enjoy the October 1st fireworks.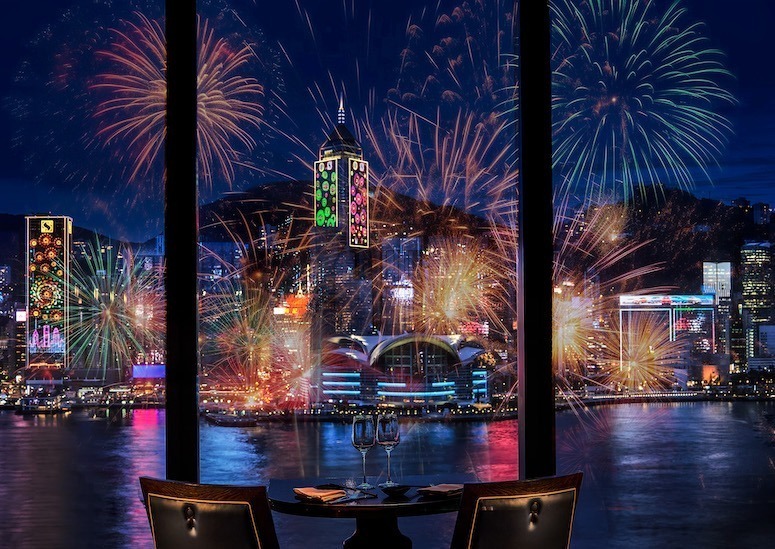 Aqua presents a five-course contemporary Italian and Japanese tasting menu which sounds divine! The Fireworks Dinner is priced at $1,888 per person with additional wine pairing for $888 per person. Aqua spirit rooftop bar also offers mesmerising views of the fireworks with outdoor tables on the terrace available for dinner and drinks.
Hutong is offering up a six-course feast of Northern Chinese favourites with panoramic views of Victoria Harbour. Fiery and impressive dishes are what's on order for Hutong's Fireworks Dinner, priced at $1,888 per person with additional wine pairing for $888 per person.
Vista has unbeatable firework views and a fab Italian menu. The special five-course menu is filled with Italian classics followed by Vista's famous table-side tiramisu ($1,788 per person). Check out Vista bar on 30/F after dinner for a scenic night sky view.
Of course there's always the option to set sail on the group's iconic red-sailed aqualuna for a truly unique view of the fireworks show. From the Sai Wan Ho Public Pier, hop aboard at 7:30pm and sail Victoria Harbour, enjoying the magical view. Tickets are $1,388 per adult and $788 per child and the cruise includes 2 drinks with canapés from Hutong and aqua restaurants.
Mattel PlayHouse Hong Kong
Date: Until 12 November 2023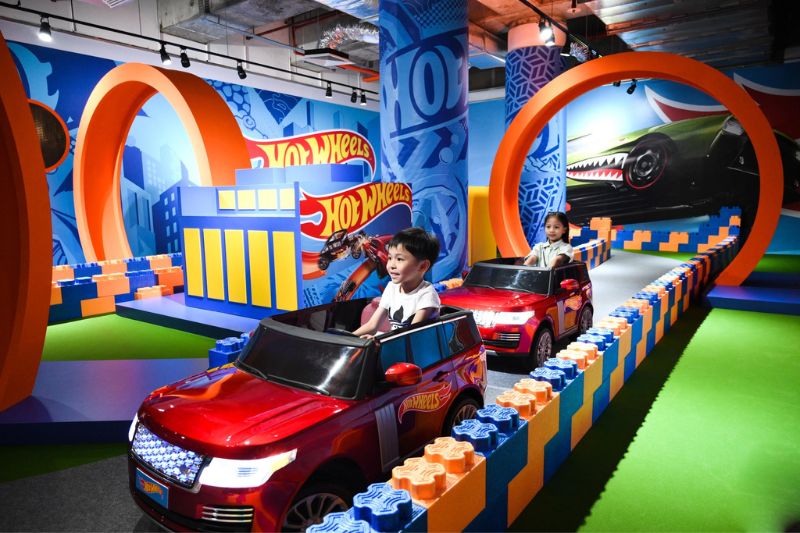 An exciting event featuring multiple Mattel brands comes to B1 Kitec in Hong Kong this month. Mattel PlayHouse provides a fun, immersive atmosphere for young children across 12 activities, enabling them to experience different roles through a variety of themed activities. Become a young champion racer with Hot Wheels™, or unlock your little ones' limitless creative potential with Barbie™, dress up in different occupations or combine artistic creativity and virtual reality through designing Barbie™ in your favourite colours. Or head to the Island of Sodor with Thomas and Friends. Tickets are available from Trip.com
Golf – The Aramco Team Series
Date: 6-8 October
The Aramco Team Series heads to Hong Kong from the 6th-8th October 2023, welcoming some of the world's best female golfers, including favourites Xiyu Lin and Muni He, to battle it out in this innovative format, which sees three professionals accompanied by 1 amateur in a one of its kind event.
There'll be entertainment on and off the course with an array of activities and food & beverage offerings lined up in the fan zone.
Tickets are FREE 'fore' all on Friday 6th October and are available from just HK$150 for Saturday 7th and Sunday 8th October with children under the age of 18 going FREE (children must be accompanied by a ticketed adult).
HK Tennis Open
Date: 10-15 October, 2023
Returning after a five-year break, the Prudential Hong Kong Tennis Open will feature 50 of the world's best female players competing in singles and doubles at the iconic Victoria Park Stadium for prize money of US$250,000. www.hktennisopen.hk
Movies @ The Grounds
Date: from 12 October, 2023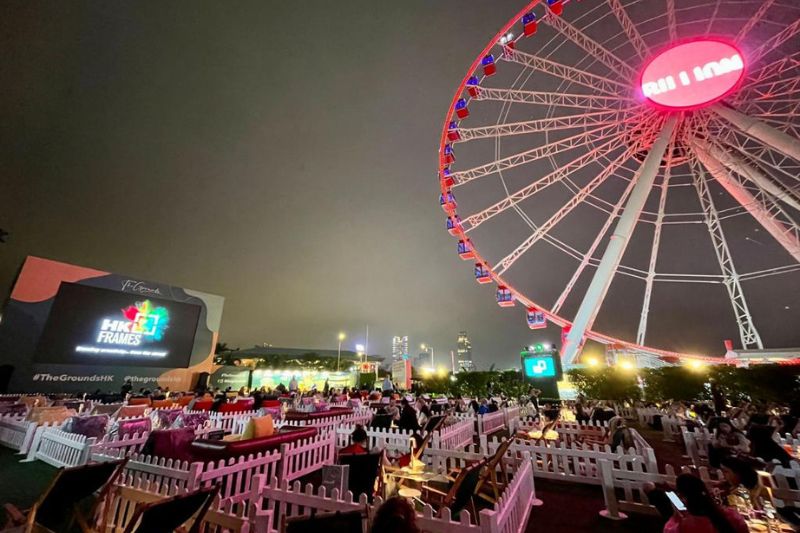 Magical movie nights under the stars are set to return to Hong Kong courtesy of The Grounds this Autumn. The line up of movies includes Barbie, La La Land, Bridget Jones's Diary, Grease, Toy Story, Mamma Mia. Screenings start on 12 October at AIA Vitality Park, with tickets on sale from 22 September (in a members only pre-sale) or on the 29th for general public. They are sure to sell our fast! www.thegroundshk.com
Tong Chong Street Market's Beer Festival
Date: 12-14 October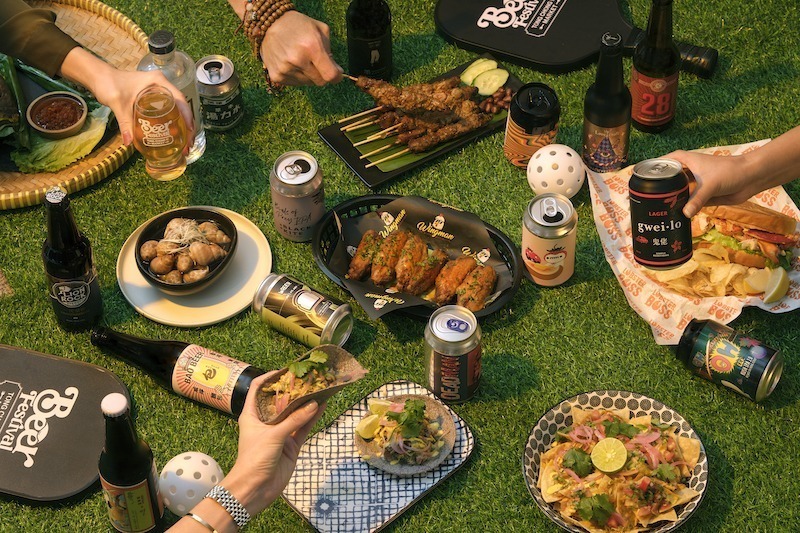 Featuring Hong Kong's top local brewers, awesome food vendors and the trendiest games, Taikoo Place is set to celebrate the best of Hong Kong F&Beer with an exciting line-up of 15 local beer brewers. Check out over 70 beer flavours including an exclusive collaboration with upcycling start-up BREER – all crafted with a focus on local produce, innovation and sustainability by homegrown brewers. Don't miss all the fun and games – try pickleball, tube table tennis, and cornhole!
BREER, if you're not familiar, uses surplus bread from local bakeries instead of barley to craft its unique brews. You're in for a treat with their Pandan Milkshake IPA created exclusively for this festival. The pandan used in its production was directly harvested from Taikoo Place's very own rooftop farm, The Loop at One Island East, which is currently the city's tallest urban farm. How cool is that?
LA FIESTA!
Dates: 13-15 October, 2023
Get a taste of Spain at La Fiesta, ('The Party') at PMQ. The three day festival celebrates all things Spanish – enjoy Spanish culture and gastronomy with Spanish food by restaurant La Paloma and importer Los Ibéricos, a kids area by Spanish School of Hong Kong, football activities by LALIGA, and workshops and stage performances by Esencia Flamenca and other Spanish artists. Entrance is free.
Hebe Haven 24 Hour Charity Dinghy Race
Date: 14-15 October, 2023
The 24 Hour Charity Dinghy Race is an annual event run by the Hebe Haven Yacht Club. It's a true community event, raising over $12.3 Million Hong Kong Dollars since its inception in 2002. The event boasts as being the ONLY and LONGEST running 24 hour endurance aquathon in Hong Kong and South East. Sailors of all ages compete in teams. Teams include schools, community and social groups, charity and international teams. The teams race to complete the most laps in 24 hours around a 1.2km course in the waters just outside Hebe Haven Yacht Club. Not all the fun happens in the water, the onshore race village is a vibrant part of the event with live music and entertainment, a market, charity stalls, children game zones. You can also sit back relax grab a bite to eat and drink all whilst watching the race enjoying the carnival atmosphere.
​
Cindercella
Date: 22 October, 2023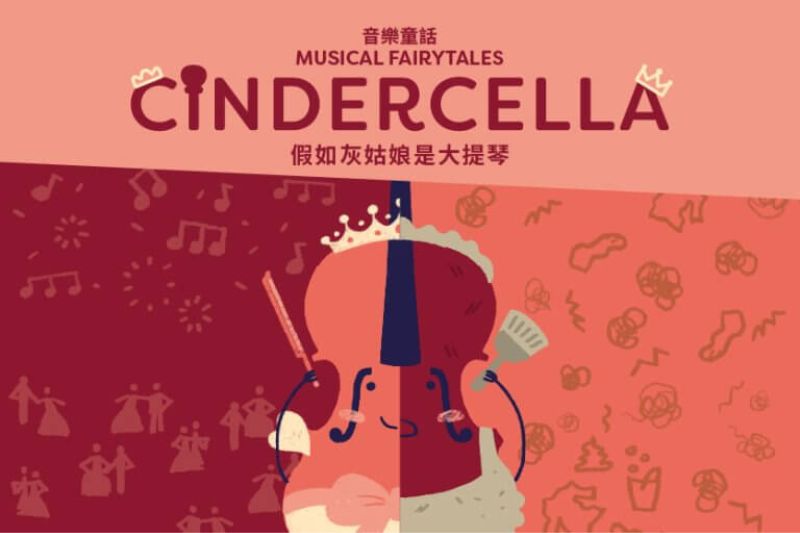 What if….Cinderella was a cello? Don't miss the world premiere of Cindercella, a musical version of the timeless fairy tale, co-written by world renowned cellist Steven Isserlis (story) and Oscar-winning composer Anne Dudley (music). Suitable for age 5 plus. www.pphk.org
Pici Pasta Run
Date: 22 October 2023 (registration open NOW)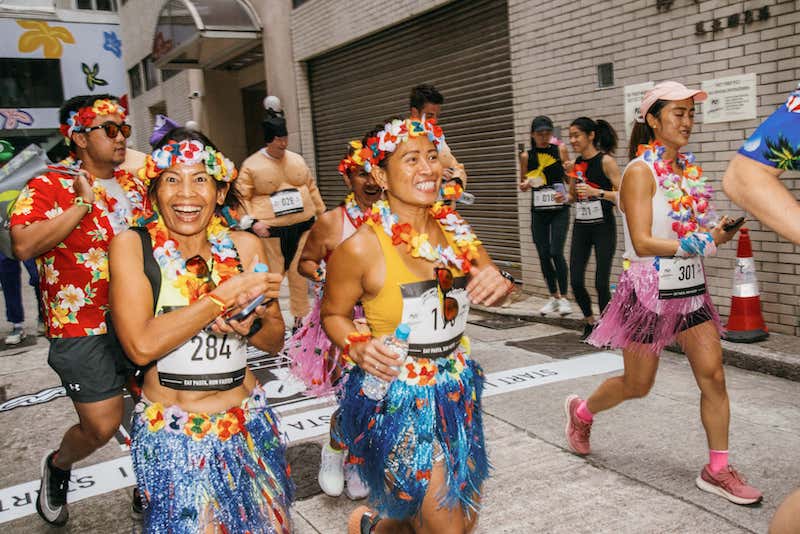 The return of Pici's popular Pasta Run is coming this October! This unique charitable event, which has captured the hearts of sports enthusiasts and fans alike, will bring the streets of Hong Kong to life with its athleticism, creativity, and philanthropy. The Pici Pasta Run has become a beloved tradition, attracting hundreds of costumed runners each year –  dashing through Hong Kong island from once Pici to another, all finishing with free pasta, drinks and prizes. Race fees go to MindHK, a locally registered charity dedicated to improving awareness and understanding of mental health in Hong Kong.
This year's run will kick off at Pici Kennedy town in waves at 8:30am, 9:30am, and (subject to demand) 10:30am, and culminate at Pici Taikoo Place in Quarry Bay. Join the 12-kilometre journey along the Hong Kong harbourfront with your costumed team of four. Prizes go to the teams with the best costumes.
Shifumiz Festival
Date: 27 – 29 Oct
A three-day music and art festival that takes place at Sai Yuen Farm on Cheung Chau. Three-day or individual tickets are available, children under 12 are free of charge. For each ticket sold, one tree is planted. Camping has an additional cost. www.shifumiz.com
Hong Kong Ballet: The Great Gatsby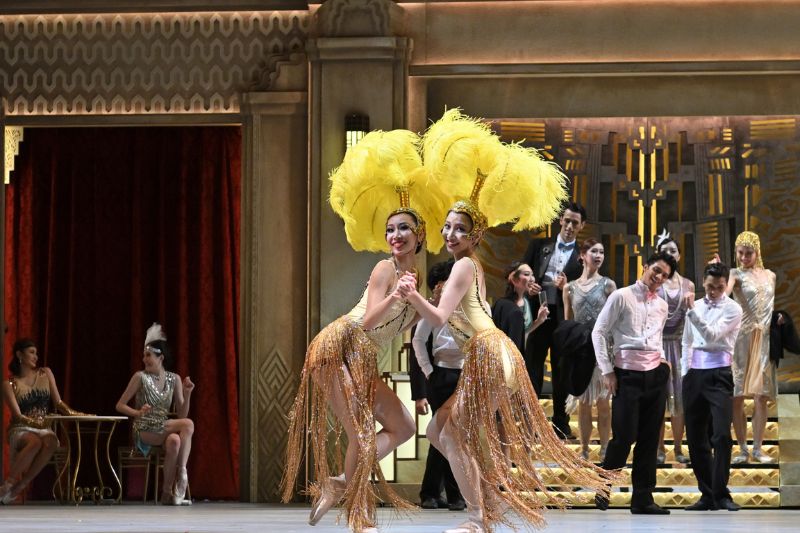 Date: 27 Oct – 5 November, 2026
Septime Webre's The Great Gatsby is based on F. Scott Fitzgerald's classic novel and promises to be a spirited production, bursting with stylish dancing, shocking scandals and steamy live jazz music. www.hkballet.com
Hong Kong Cricket Sixes
Date: 28-29 October, 2023
Four of international cricket's 12 Test nations (Australia, Sri Lanka, Bangladesh and South Africa) will compete in the Hong Kong World Sixes at Kowloon Cricket Club. www.hkcricket.org
Halloween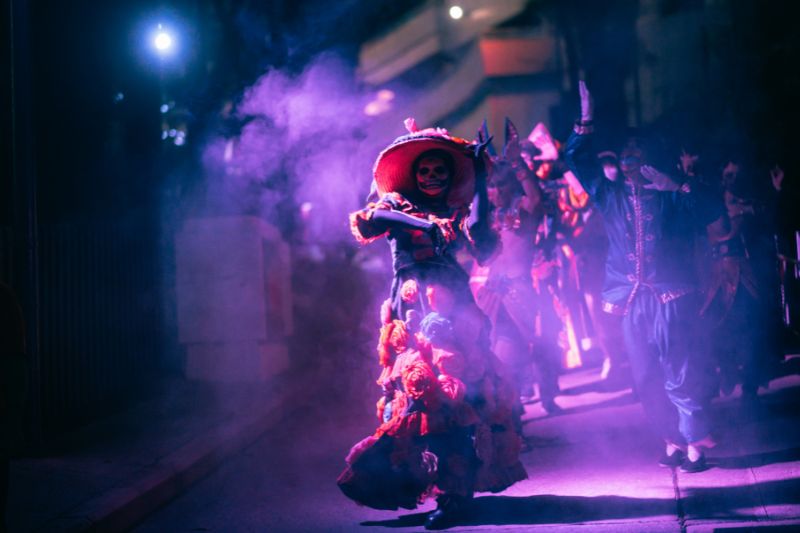 Date: 31 October (and weekends leading up to this date)
Hong Kong does Halloween really well. There's no shortage of places to find the perfect costume and celebrate! Let the trip-or-treats begin…
Best places to celebrate Halloween in Hong Kong, 2023
Where to get Halloween costume in Hong Kong