Reading Time: 3 minutes
Hot Off the Press!
Back to school, back to sports, back to work! The summer has been and gone.  It's time to stretch those muscles and brain cells with Playtimes HK  September issue. Read this month's  Hot Off the Press! for deals, bargains and more.
Take Pryde
If you've ever shopped with a teen, you will know the response to any new purchase will be either a grunt or quite possibly an all-out tantrum. But this swimwear comes with a tried-and-tested guarantee to fit their growing bodies and have been well received by the harshest of teenage critics. Basic colours with minimal patterns – nothing here for a teen to complain about! Available from Escapade Sports.

No sweat!
2Toms' Stink Free Sports Detergent and Anti Stink Shoe Spray eliminate embarrassing odours from your sports kit. The detergent also removes stains and can be used on all your kit, as well as hockey pads, shin guards and shoes, and camping gear such as sleeping bags, pillows, tents, backpacks and hiking boots. See www.escapade.com.hk/2toms-hong-kong.html for more details.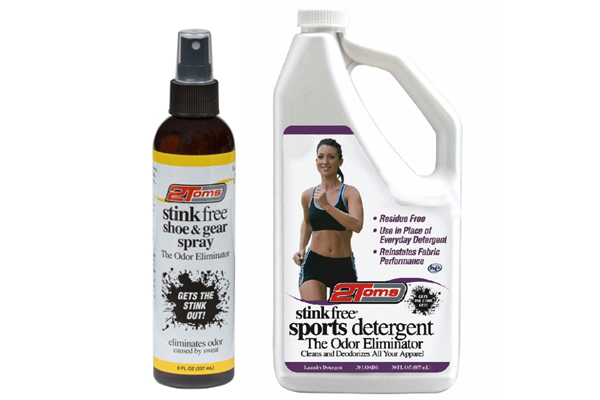 Sit down for charity
The 42nd Sedan Chair Race will be held at The Matilda International Hospital on 30th October. This year, teams can select the charities or category they wish to support from a preapproved list of local, small charities. The Race is now open for registration and teams consist of 8 runners and 1 passenger, racing along a 2.1km route along the Peak carrying a sedan chair. Corporations, schools, clubs, associations and organisations can sign up for the race with a minimum contribution of $13,000-$36,000 depending on their categories. A maximum of 50 teams can be enrolled on a first come, first served basis. To enroll, visit the sedan chair website www.sedanchairace.org for the entry form or simply register online. Enquiries: 2849 0447.
Busy Bees
RugBees is back with a NEW THEME… SUPERHEROES! The term starts in September with fresh games and activities aimed at youngsters from walking ages to five years, working on children's catching, kicking, balancing skills, co-ordination and teamwork. Spaces are limited, so sign-up now by emailing nicepeople@rugbees.com or call 2117 3055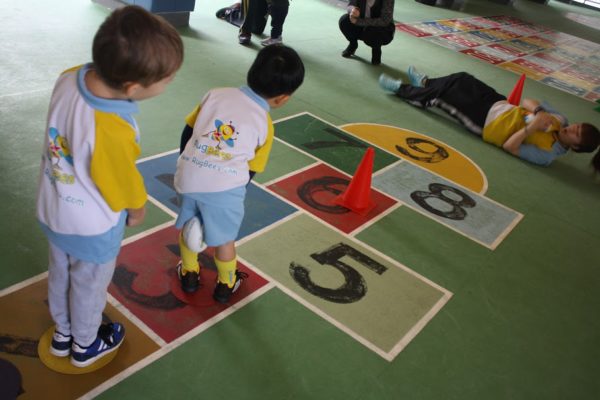 SCHOOL DAYS
Starting a new language is tricky enough, so Mulberry House adds music, rhymes, story telling, role-play, arts, crafts, science experiments, interactive games, reading and writing into the learning process! Their teachers are experienced native Mandarin speakers who are super passionate about education. With a maximum class size of six children, your little one will get plenty of personal attention. Speaking, reading and writing in no time!

Jot it down
Each new school year brings with it a great opportunity to start fresh, to build new habits and establish goals. Thankfully, kikki.K has all of the tools you'll need to make sure that you start the school year as you mean to go on!
They have a range of academic diaries, journals and friendship books ready to be decorated with fun stickers, to-do reminder tags and clips; all to make life at school that little bit easier. For parents, the new school year brings with it new schedules and activities. kikki.K has a host of A4 calendars designed specifically to help parents plan their days, making sure that everyone is where they should be on any given day, eating well and achieving all that they wish to achieve! Try the monthly meal planner, with a magnetic back so you can pop it on the fridge, or a calendar that has a column for each family member! See www.kikki-k.com for the full range.

Just the Job!
Moinàrchy is Hong Kong's first monthly subscription of play-based learning kits on science, technology, engineering & craft, delivered to your door. Designed for kids aged 2-18, each box comes with 1-2 themed project kit(s), easy-to-follow instructions, mystery gift and scratch & win card. Available in 1, 3, 6, or 12-month plans, from HK$88-207 per month, and individual project kits are also available. Email moinarchy@gmail.com.

You're the Star!
TimTimTom.com has launched its first personalised, multilingual storybook. Available online from September, each beautifully illustrated storybook is printed in your choice of two out of six available languages: English, Mandarin, Dutch, French, German and Spanish, and the name and appearance of the child character can be customized for each order. The books are hardcover and are delivered directly to the customer's doorstep worldwide. Each book costs HKD295, all inclusive. Go to www.timtimtom.com for more info.