Reading Time: 3 minutesHave you ever thought about sending your child to boarding school but were not sure how they would cope with it? Maybe, you wonder how YOU would cope with it? Well, wonder no more! ARCH Education's INSPIRE  Program is a 10-day intensive camp designed to provide students aged 8 to 11 with a complete boarding school experience right here in their home city. Top educators from elite boarding schools in the UK and US will provide an exceptional, educational and fun boarding experience hosted at the prestigious Hong Kong Golf & Tennis Academy.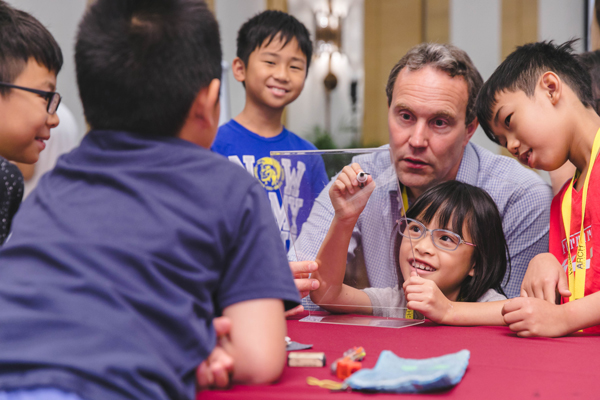 The INSPIRE Program will emulate the daily schedule of a top boarding school. From morning to night, breakfast until lights out, your kids will experience the full flow of boarding school life for 10 engaging days. Not only will they be receiving first rate instruction from the top educators they will be engaged by world-class golf and tennis coaches who will be on site to provide a healthy focus on sport and recreation training as well.
What is INSPIRE?
INSPIRE stands for:
• Intellectual (Multi-subject stimulation)
• Novels (Humanities and Literature)
• STEM (Science, Tech, Engineering, Maths)
• Perspectives (Social Sciences)
• Integrated (Peer collaboration & supervised study)
• Recreational (Sports with world-class instructors)
• Educational (Multi-intelligence immersion)
Program Outlines
The 2018 INSPIRE theme: "Junior Detectives: Improbable
and Impossible" utilises the core subjects of history, literature, and drama to engage students in learning about the dazzling wit, wisdom and intelligence of famous crime investigators such as Sherlock Holmes and his sidekick Dr. Watson among others. Technology and robotics, assist your young, modern day detectives in solving crime puzzles and creating their own crime solving bots.
What are different subjects and the skills they develop?
Humanities and Literature
Travel through time and feel the heat of emotion through the words in a book or poem. Go on an exciting journey through history and literature. Based on an integrated curriculum, the key skills of critical reading and analysis will be taught through reading literature and studying the related historical context. Students will learn how to explore, discuss and dissect text in groups. They will enjoy a variety of literary experiences that will help them build self-confidence and presentation skills.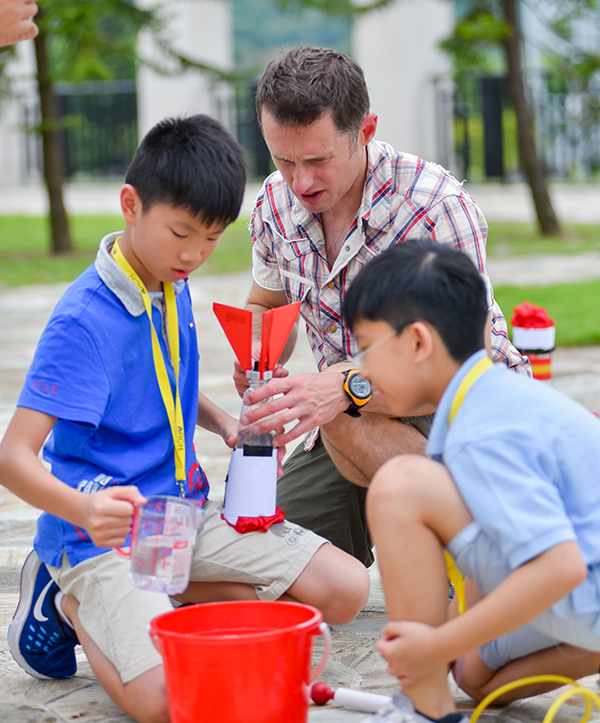 STEM
From basic concepts to electrical circuits to digital games. students will be learning all about technology and how people interact with it. Using Arduino boards, LED's, wires and sensors, students will learn how to build circuits and robots. They will also learn a modified version of C++ programming language to enable them to control the devices they have designed and built. Cultivating the essential character trait of perseverance, these activities are intended to teach valuable design skills of testing, troubleshooting and redesigning.
Drama
Drama provides the perfect framework for children to learn creativity and build confidence. Team building is taught through theater games and group script-writing exercises. Students will learn improvisation skills that will prepare them to be better communicators. Drama movement games and exercises will help students learn how to identify and convey feelings through actions on stage. Lastly, students will collaborate in the creation of a final drama performance in front of a live audience of students and parents.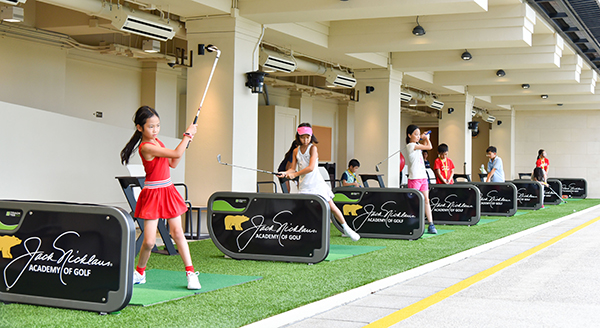 Sport
Sport is an integral part of boarding school life. It is deemed to not only develop athletic skills but to strengthen character as well. A healthy body means a healthier mind and a stronger ability to overcome challenges. The INSPIRE Program at the Hong Kong Golf & Tennis Academy has exclusive access to some of the world's best coaches and provides an outstanding program of golf and tennis coaching. Daily, students will engage in either golf or tennis lessons helping them develop skills to enhance their health and well-being.
The Venue
Sai Kung's stunning natural countryside, home of the Hong Kong Golf & Tennis Academy (HKGTA) provides a new benchmark in aspirational training and facilities for sport lovers near and far. It is the first sports academy in Hong Kong that provides world leading coaches, in international standard facilities, to enable golf and tennis sportspeople to reach their full potential. HKGTA is also the first location in the world to position two world-class sports training academies in one spectacular venue. The Jack Nicklaus Academy of Golf and Bruguera Tennis Academy completely embody Hong Kong Golf & Tennis Academy's belief in total sports wellness.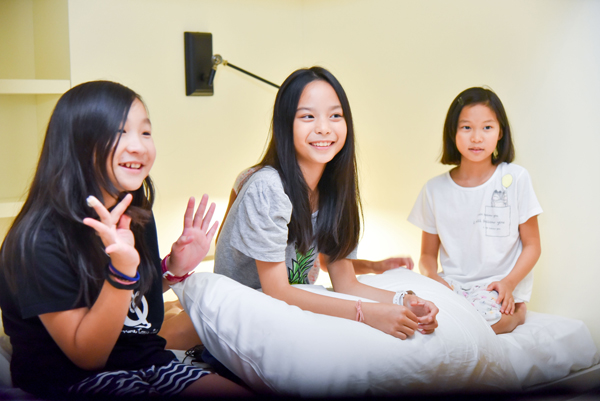 About ARCH Education
Founded in 2009 by Oxbridge and Ivy League graduates, ARCH Education is a leading educational institute based in Hong Kong. ARCH's mission is to bridge the education gap in skills, preparation, academics, careers and opportunities. Through the combined approach of delivering transformational programs and providing expert guidance on international education, ARCH equips students for their future educational and career goals.
ARCH Education and the Hong Kong Golf & Tennis Academy team up to give your children the best summer boarding school experience right here in Hong Kong.
So, why not INSPIRE your kids this summer?
The INSPIRE Summer Program 2018 will run from 01 to 10 August 2018. For more information, call +852 3568-0406 or visit www.arch-education.com/inspire-summer-program.