Reading Time: 3 minutesLooking for a British style boarding experience closer to home? Lady Eleanor Holles (LEH) International School Foshan could be just the place.
Lady Eleanor Holles (LEH) International School in Foshan is a dynamic, inspirational, and joyful learning community where children, from ages 6 to 18, are moulded into the global-minded leaders of tomorrow. Modelled after its 310-year-old sister school in the UK, renowned for its academic excellence, LEH Foshan aims to continue this legacy of success. A staggering 23 per cent of students from the UK school make it to World Top 10 universities, and LEH Foshan is committed to achieving the same feats on an international stage.
A Truly British Learning Environment
The curriculum is thoughtfully designed, providing a truly British education within an international context. The school's dedication to providing the highest quality learning experience has been recognised by the prestigious Council of British International Schools (COBIS) who have awarded the school its Patron's Accredited Member status, joining an elite group of only 13 member schools (the only 1 in Guangdong Province) and being 1 of the 4 Patron's Accredited members in mainland China.
Students are prepared for international GCSEs and A Levels. The teaching staff are predominantly from the UK and UK- trained, bringing a wealth of experience and advanced degrees. Classes are deliberately kept small, encouraging not just individual attention but also collaborative learning.
Spacious and Modern Campus
The purpose-built campus offers an expansive array of facilities, from state-of-the-art classrooms to specialist spaces for science, arts, and performance. The campus also features a well-stocked library, multi-media centre, and separate boarding houses for boys and girls. Sports and recreation areas are abundant, encouraging students to strike the critical balance between academic and extracurricular activities.
British Boarding: Home Away from Home
Uniquely, LEH Foshan offers an authentic British boarding experience, the only one of its kind in the Guangzhou and Foshan area. Boarding students enjoy a rich tapestry of evening and weekend activities, along with teacher-supervised study hours, thus enriching their educational journey. The physical space is also noteworthy – the campus won the Sustainable School Design Award in 2021, and even imported high-quality beds and mattresses from the UK to ensure optimal sleep quality.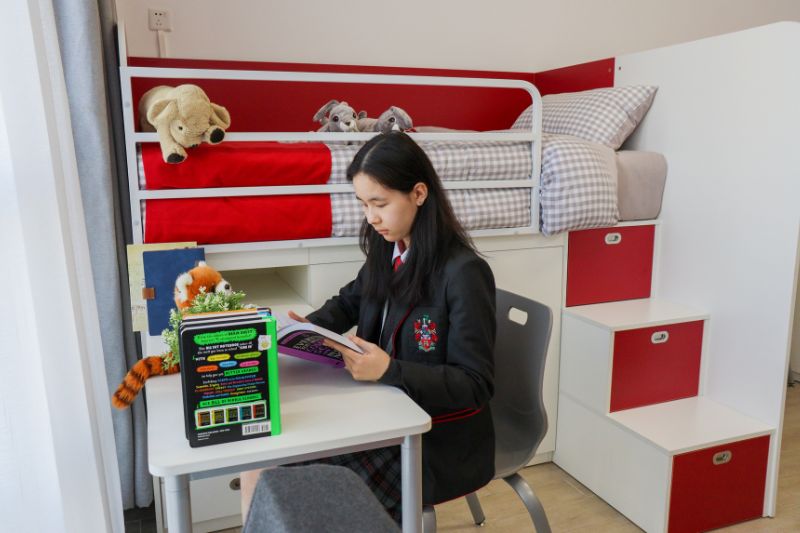 Individualised Learning Support
The school also places a strong emphasis on individualised learning. Every student benefits from a customised learning plan, designed to optimise strengths and overcome challenges. English Language Learning (ELL) programmes are integrated to help students achieve native English- speaking proficiency, a crucial skill in today's global landscape.

Daily Extra-Curricular Activities
Beyond academics, the daily roster of extracurricular activities is exhilarating. From sports like basketball and swimming to arts, music, and drama, the options are designed not just for skill development but also for the holistic emotional and physical growth of each child. LEH Foshan recognises that education is not just about bookish knowledge; it's also about nurturing well-rounded individuals who are ready to take on the world.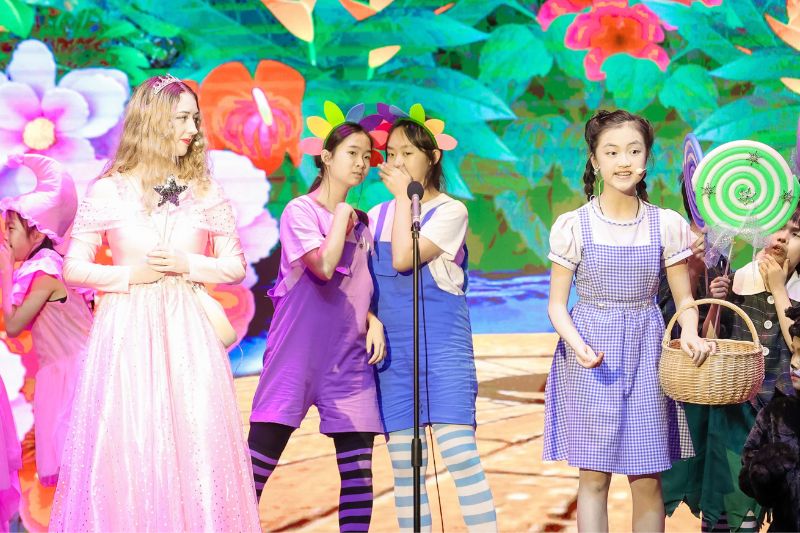 Pathway to Top Universities
LEH Foshan offers a direct pathway to top universities around the world. Students are provided with a broad range of careers and higher education advice through a structured programme of support. A range of online self-assessment tools are used alongside a deep knowledge of each individual student to help them find the right pathway to University and beyond. Each student has a personal pastoral tutor, whose weekly conversations will help guide them. This isn't merely an education; it's an investment in a lifelong network of global leaders.
LEH Foshan offers the perfect blend of rigorous academics, robust extracurricular activities and a nurturing environment – all set within a framework of British educational excellence – and it's extremely accessible for Hong Kong families thanks to its location in the Greater Bay Area. Access from Hong Kong is via high-speed train and school shuttle to and from Guangzhou South Station.
Useful Information
For General Enquiries: Email: info@leh-foshan.cn; Tel: +86 0757 6688 1881
For Admissions: admissions@leh-foshan.cn