Reading Time: 5 minutes
Exploring the Distinctiveness of Australian Education in Hong Kong at AISHK: A Blend of Academic Excellence and Whole-Child Focus
Mina Dunstan became Head of School at Australian International School Hong Kong – AISHK – at the start of the new school year in January. Playtimes talks to her about her new role and what she feels makes Australian International School Hong Kong stand out.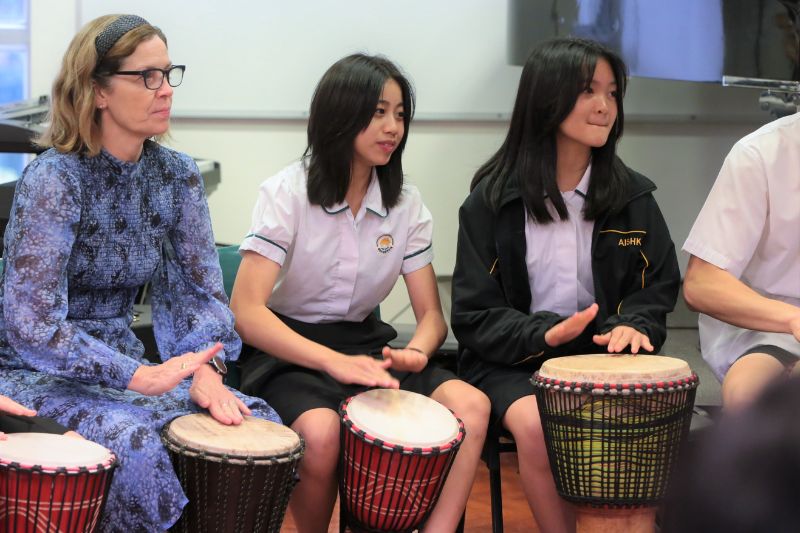 What attracted you to the role as Principal of AISHK and what do you enjoy most about it?
I watched AISHK from afar for a long time and always admired its sense of community. I'm really delighted to say that now I'm immersed in it, it's as good and as rich as I expected. Being able to see children and staff at work and talk with them daily is hugely important to me. I also love the sense of equity and diversity amongst the students here. Our Year 12 Prefects in particular are a real inspiration—they visit homeroom sessions to talk about how we can value our differences and recognize the importance of all people. Their latest initiative was born of an observation that boys dominate the sports facilities, so on  "Femme Fridays," exclusive use is given to the girls. I love that they are given voice and responsibility to make the right decisions.
Why is a sense of community so important in a school?
I've realised, particularly through Covid, that a school is nothing without that sense of belonging, purpose, care and compassion. Everyone has been affected by the restrictions that we've lived through and this shows in the deep appreciation and support from parents recently for school events. Now more than ever, we're seeing under confidence, struggles with aspects of social skills, children being a little more anxious than we would normally see, so I need to walk towards that in order to have a deep appreciation for what a child's day looks and feels like, and what the staff are facing. I can't lead in isolation of authentic relationships and experiences, so a strong community is really important to me.
What do you feel is special about an AISHK education?
I think the fact that we openly articulate balance. With our students, our families and our prospective tour groups, we talk about the importance of the whole child. Academics are important and we have high expectations, but we're a non- selective school and we advocate for reaching your personal best. When you articulate it this way, it becomes about meeting a child where they're at and up levelling their achievements rather than pushing for an ideal. We talk about social/emotional strength and wellbeing, physical self and the importance of extracurricular activities and sports. We feel it's important to think outside the box in terms of what sporting experiences we offer in order to give all students the chance to realise their physical literacy. It isn't about being the best, it's about everyone being encouraged to participate and have a go, and I think if you develop that passion for a healthy active lifestyle early, it becomes about the fun and the team spirit, even for those who aren't particularly sporty. I think we make the notion of AISHK as a balanced place for young people really explicit.
How do you know you're succeeding?
The best, most authentic feedback we can get is when the students and their families can articulate that sense of identity, wellbeing, care and transition success after a short period of time. At a recent open morning for our year 7-10 parents, new and old, I heard many positive comments like, "it affirmed our decision to send them here" and "I know now why the children are so happy here." I've worked across a lot of different contexts, but ultimately, all every single parent wants is what's best for their child, so you'll succeed if that's what you're striving for.
How does AISHK manage the pressure that so many students face in education?
I think two major areas I would highlight are our sense of balance and our sense of community. Everyone knows each other and students feel safe, so they're happy to come to school. Also I think our staff go above and beyond to make themselves available to students, for example, coming in on a Saturday around exam time. I think that by making themselves part of those high-stress times, the students know that if they put their hand up to say they're not OK, then someone's going to be there for them; not doing it for them, but being present. This, together with our maximum class size of 24, also means that every student is on a personalised pathway with a teacher and no child falls under the radar. Our exam results reflect this; we're in the top 10 per cent for the HSC when compared to independent schools in New South Wales where the Higher School Certificate is commonly taken. We also offer the IB and our results there are above average as well.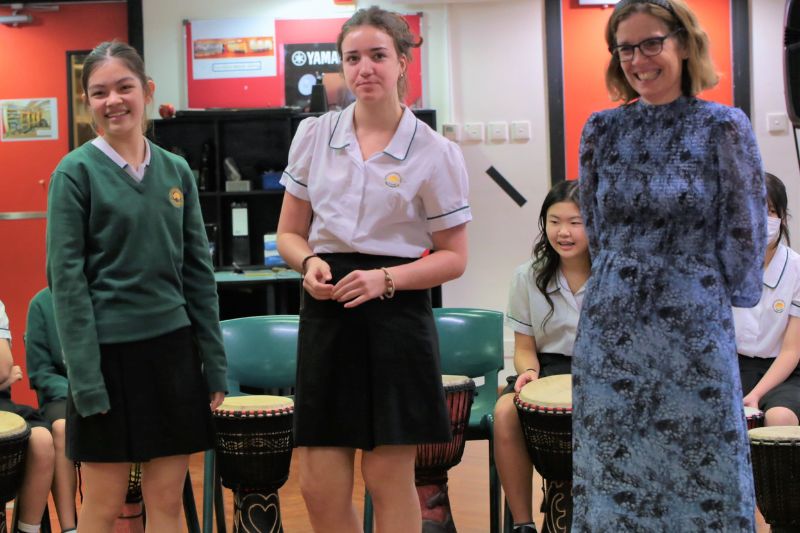 How do you involve the wider community in the life of the school?
We're constantly in some way engaged with the Australian communities diaspora and the school is a really important identity within it. I love how respectful and collaborative the relationships are – they reach out to us and ask, "how can we help you?" and we reciprocate with "how can the school pay it forward to you?" Then we have the board who I think of as our critical friend, which is a crucial role in any organisation. The chair of the board and all the various advisory committees are great supporters, and they want to see the school move forward. We're about to go into a period of stakeholder survey so that we can reflect and be the best version of ourselves, and parents have commented on how much they appreciate being asked their opinion since it acknowledges that they belong and we all have a shared purpose. It's a partnership and I think you need to know your community to really lean into each other.
Who can apply to AISHK?
Being an international school, we have students and staff from all over the world and people choose AISHK for many different reasons. We're blessed to be hosted in Hong Kong, with so much richness and history around Chinese culture, and we value the importance
of international mindedness and global perspectives. I think this allows us to make sure our curriculum offers diverse international perspectives and builds deep cultural understanding and respect. While Australian passport holders have priority, we welcome people of all nationalities to come on a tour and we find that people feel a sense of belonging and identity with us really fast. I think that's because our core values are universal—it's
about getting a fair go, it's respect, it's a notion of we're all equal and we're all encouraging each other. The fact that we're in that main artery of the MTR means we're also very accessible; so many of our students travel independently on public transport, so there's really a good network right across Hong Kong.
Can students join AISHK from a school that follows the northern hemisphere calendar?
Definitely—we accept applications all year round. In this case, students get this very nice six-month transition since they wrap up their year in June and we restart our term three in late July. They usually go into the year level they just completed, so they get a chance to establish friends, understand the routines and get a sense of the school before they move up. Some families can feel a little anxious about this, but once their children settle so easily into the new school year in January, they realise that induction really works to their advantage.
Details about Australian International School Hong Kong
Serving as an esteemed beacon of international education in Hong Kong, the Australian International School Hong Kong (AISHK) remains steadfast in its mission to offer an exceptional blend of Australian education and global perspectives. Strategically located in the bustling heart of Kowloon Tong, AISHK distinguishes itself with an inclusive, internationally minded community that deeply respects and promotes its Australian educational foundations. Led by the passionate and dedicated Head of School, Mina Dunstan, AISHK continually exemplifies a commitment to academic rigour, holistic development, and cross-cultural understanding. Offering both the New South Wales Higher School Certificate and the IB Diploma Programme, AISHK solidifies its standing as an acclaimed international school in Hong Kong for families prioritising a comprehensive, high-quality education for their children.
Address: 3A Norfolk Road, Kowloon Tong, Kowloon, Hong Kong
Email: info@aishk.edu.hk
Telephone: +852 2304 6078
Website: www.aishk.edu.hk
You might also like to read:
Boost Your Child's Mental Health Through Exercise