Reading Time: 5 minutesCheck out these top family-friendly events and activities running in June 2023.
Spider-Man: Across the Spider-Verse Exhibition 
Dates: Until 18 June 2023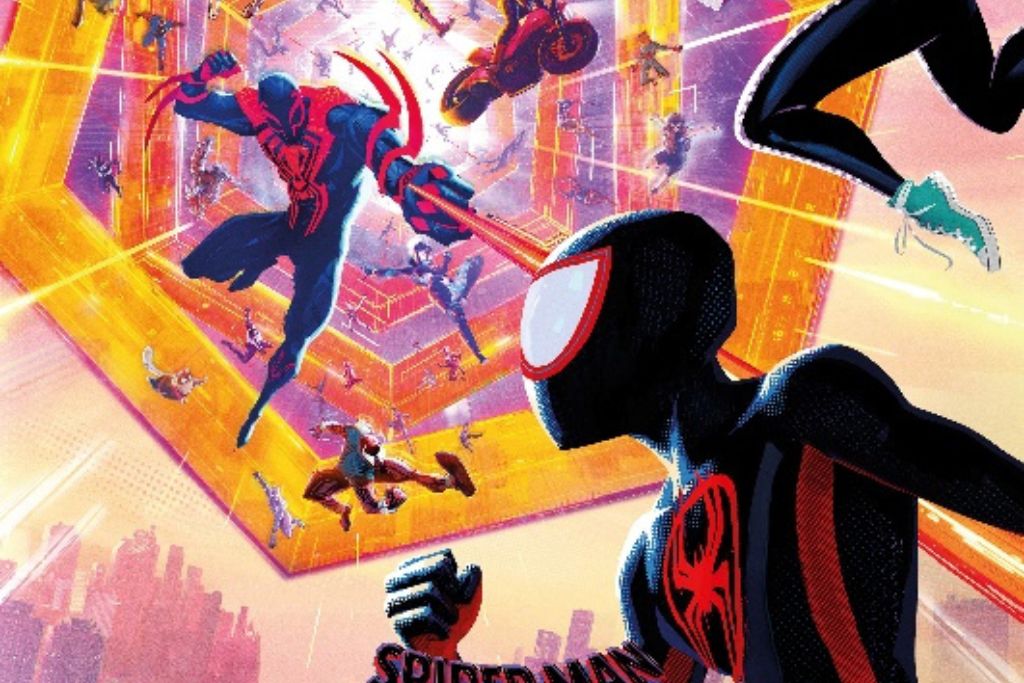 Sony Pictures and Hot Toys team up for a special exhibition to celebrate the long-awaited launch of the new Spider-Man animated movie Spider-Man: Across the Spider-Verse. Enjoy over 80 never-before-seen movie artworks and sketches and attend interactive workshops for parents and kids. In this newest chapter of Spider-Man, more than 100 Spider-Men from multiple universes show up together. At the exhibit you can have a look into the Spider-Verse, including design concepts through the animators' sketches. Don't miss the Spider-Man character illustrations of Spider-Punk, Spider-Man India, and Spider-Cat, which will be showcased. Be sure to explore the AI Spidersona experience where you can take a selfie, answer simple questions and get a tailor-made Spidersona of your own.
For Father's Day, try a DIY Spider-Man Mask Workshop, Spider-Man Face Painting, or do a Spider-Man Quick Sketch. Parents and kids are welcome to explore the Spider-Man world together.
Time: 11am – 8pm
Venue: Atrium, G/F, Ocean Terminal, Harbour City
"Chill All Night" in Ocean Park this June
Dates: every Saturday in June
Every Saturday evening in June, you are invited to "Chill All Night" at Ocean Park! From 6:30 PM to 9:00 PM enter the park with no admission fee to see spectacular multimedia installations "Soul of the Ocean" and "Visions of Hong Kong" featuring original music, spectacular projection mapping, and special effects including lighting and lasers.
Alongside the multimedia shows, there are a variety of dining options and exciting interactive experiences. (note, the other rides etc will not be running).
Refugee Week
Dates: Throughout June
Refugee Week Hong Kong 2023 runs through the month of June and features a variety of independent events and happenings around town. In June and July there is a City Canvas Mural Project. Other events include a fashion show, organised by RUN Hong Kong. Running 16 June – 10 July is the 16th Refugee Film Festival. There is also a Zine Workshop, and Community Art Gathering taking place. For the full schedule 
SummerFest
Dates: 9 June-23 July
Join Hong Kong's annual festival of fun at Central Harbourfront this summer. There's a huge number of events and activities with the theme of 'Fun in the Sun' to encourage everyone to enjoy themselves. Exhibitions and activities that run from 9 June -23 July are: One CityBus Exhibition; Hoops Wall x Ping Pong Fun; Can You Hear; Sun & Sand; Sunny Side Up; Burnout Playground; Little Driver's Racing Track ; Sunflower Field; Great Blue Whale
Special events that take place in Summer fest include:
10 June: HK Camping Festival; Beach Volleyball Fun Day
11 June: HK Camping Festival
16 June: One CityBus Family Fun Day; Fit and Fun Night Out Dance Party
17 June: One CityBus Family Fun Day; HK Ukulele Festival 2023
18 June: One CityBus Family Fun Day; HK Balance Bike Carnival
22 June: LocoLoco Market – Summer Creative Fair, let's create
23 June: LocoLoco Market – Summer Creative Fair, let's chill
24 June: LocoLoco Market – Summer Creative Fair, let's play
25 June: LocoLoco Market – Summer Creative Fair, let's stroll
Entry is free, so you can save your money to enjoy the delicious array of food that will be on offer. www.summerfest-centralharbourfront.hk/
Double Ducks
The giant Rubber Duck has returned, and now there are two (except for the deflation blip!) The giant ducks travelled across sky, land and sea to greet everyone at Victoria Harbour on 9 June. On 18 June at 1pm, one of the ducks will set sail on a two-hour journey from the Central waterfront, passing waterfront landmarks including the Causeway Bay Typhoon Shelter and TST's Avenue of Stars, becoming the first ever art installation on parade at Victoria Harbour. The Duck will then reunite with its companion. A number of duck-themed events and installations are taking place around Hong Kong, including "Bubble Bath-themed Cable Cars" and "Gigantic Crystal Bathtub" at Ngong Ping 360. Hong Kong has gone crazy for ducks! You can even grab yourself a "What The Duck" cocktail at Popinjays at the Murray.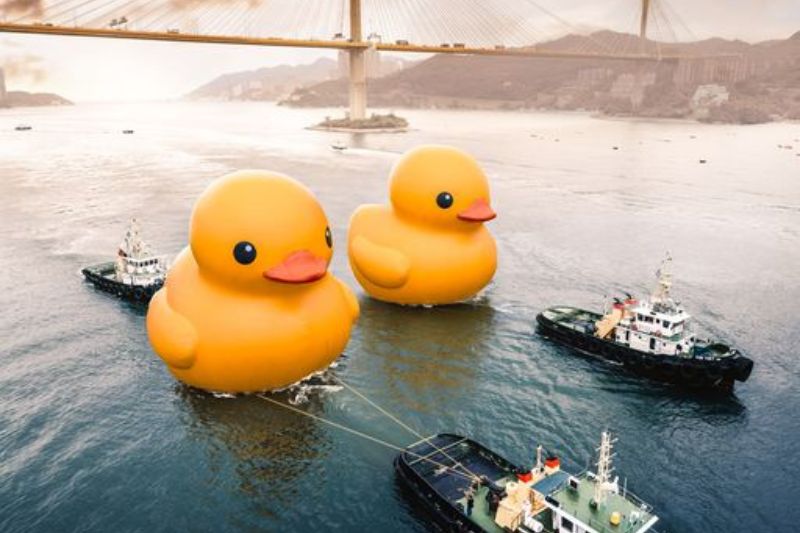 MegaHouse Festival in Hong Kong 2023
Date: Until 3 July
The exhibition, held at Festival Walk, is created by renowned Japanese toymaker MegaHouse and brings together three popular anime and manga series in a world debut. The exhibition features a 4.5-meter tall Anya from SPY X FAMILY and a 1:1 life-size Cyber Formula prototype: VISION ASURADA. In addition, a section is dedicated to Portrait.Of.Pirates: ONE PIECE in celebration of its upcoming 20th anniversary, where fans will find the History of P.O.P. in Luffy exhibit. There are also over 100 collectibles up for grabs!
Hong Kong Science Fair
Dates: 17-18 June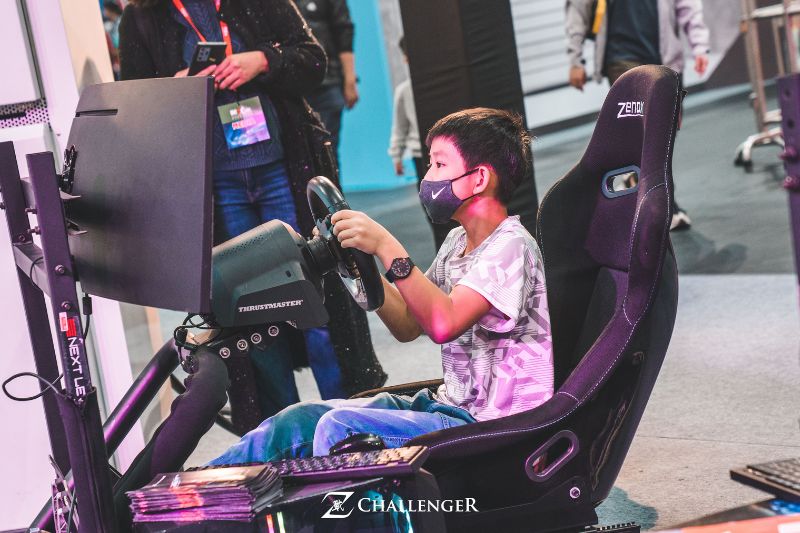 Enjoy a free family day out at the Hong Kong Science Fair this June. Held at the Hong Kong Convention Centre, the fair showcases innovative projects by 120 shortlisted teams of primary and secondary schools. The two-day event will also feature guest speakers on innovative technology and specially curated interactive zones. The four family-friendly interactive zones include 'Development of the Aerospace Industry in HK', Wave Glow Recycling Workshop', Racing Simulator Experiences', and Water Gummy Lab. Register for tickets. www.hkif.org.hk
PROJECT21st presents #musicismore
Dates: throughout June
Introducing a brand-new music experience where you can participate in performances and exhibitions that explore the diverse possibilities of music. "Music doesn't just exist in the format of concerts, or a gig", explained Charles Kwong, founder of PROJECT21st and co-curator of #musicismore. From whale watching to bread making, #musicismore promises to bring the audience out of the concert hall and rethink what a music experience can be.
Check out Baleen (HK edition), an interactive music theatre production mimicking a whale watching tour from a Zurich-based performing arts group. Or maybe Baker's Lung is more your thing, a performance-based exhibition about bread making with live music. Made in Laterland is a performance-based sound installation with revived musical instruments while Euphonia provides an outdoor performance-based installation with a newly invented 3D-printed and up-cycled Euphonia Organ by a Swiss/ Dutch artist.
Tickets are on sale now on art-mate. For more details visit www.project21st.org
Kadoorie Farm and Botanic Garden Art Exhibition and Workshops
Dates: 17,18,22 June
The Art House at Kadoorie Farm and Botanic Garden presents "Oneness", a painting exhibition by local artist ArBlackChris. The exhibition urges us to reconsider our relationship with nature and is inspired by the idea that all things in the universe are interconnected and share a common root. ArBlackChris uses watercolour, acrylic, and wood to depict the natural world to convey the selfless love and healing power of nature. In keeping with the "Oneness" exhibition theme of Discover the Origin, art workshops using the power of water, sound meditation, and fluid painting are also on offer at Kadoorie Farm and Botanic Garden to help participants find peace and enlightenment. Fluid Painting Art Workshop for Mindful Relaxation: Discover the Secrets of Water run on 17, 18, 22 June 2023 and 2 July. www.kfbg.org
'Duffy and Friends Play Days' at Hong Kong Disneyland
Dates: Until 22 June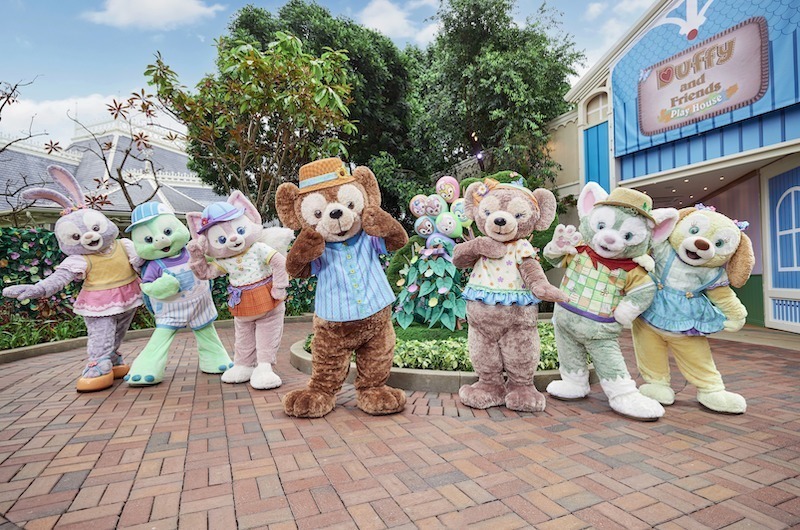 Enjoy a Duffy Fans-tasy Adventure with the Duffy and Friends Play House. Journey into Duffy and Friends' Morning Glory living room and CookieAnn's kitchen. Kids will be in awe of the interactive elements (augmented reality technology) where they can enjoy music with 'Olu Mel at the seaside shore, explore Gelatoni's art studio, and search for butterflies in LinaBell's forest maze.
Ji Ji Ja Ja Puppet Show
Date: 18 June -2 July
A children's introduction to puppet shows, Ji Ji Ja Ja is adapted from the picture book "The Chirping Chorus" and tells the story of a small bird moving to New Forest and upsetting a neighbour. The show takes place at Tsuen Wan Town Hall. Tickets are available from Klook
Stanley Dragon Boat Championships
Date: 22 June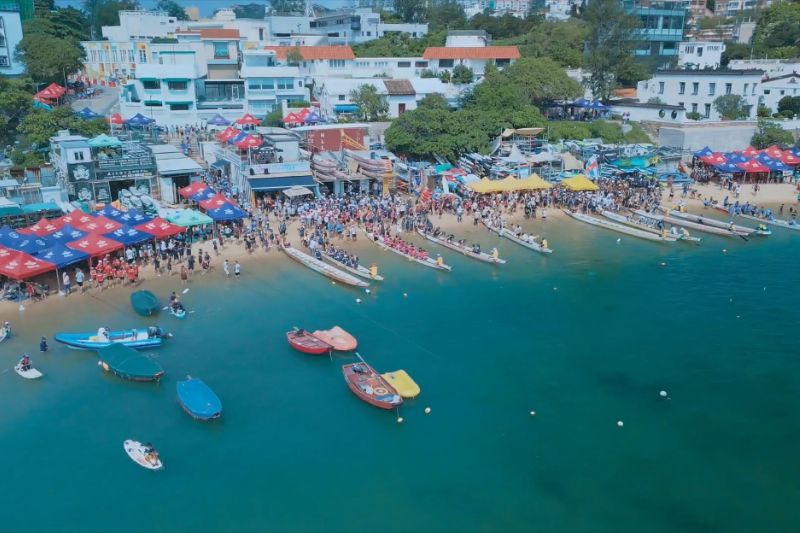 The Sun Life Stanley International Dragon Boat Championships returns after a four year hiatus and promises to be bigger and better than ever. Taking place at Stanley Main Beach, the races will feature over 168 teams with more than 5,000 paddlers. In addition to the races will be fun games and activities for young and old, including face painting
Find out more about the Dragon Boat races in Hong Kong 
Joan Miró Exhibition
Date: Until 28 Jun
Don't miss this chance to see 94 artworks by one of the most renowned Spanish artists of the 20th century, Joan Miró. The collection includes paintings, sculptures, drawings, textiles, lithographs, posters and audio- visual materials, showcasing the artist's love for all kinds of everyday objects and their intrinsic poetic qualities. https://hk.art.museum