Reading Time: 6 minutes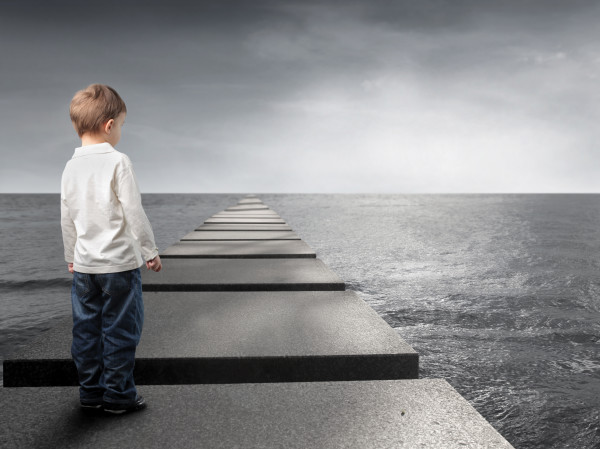 For any parent of a four- or five-year-old child studying at Hong Kong pre-schools, the number one topic of conversation at the gates is: Has your child found a school place?
Woodland is one institution offering a temporary solution for parents whose children have not gained places within the traditional education system in Hong Kong. The English-speaking kindergarten offers reception classes for the growing number of children unable to enter international and English Schools Foundation (ESF) schools at Primary One.
Afterschool learning centres, a year or two of homeschooling and personal tutors are among the other alternative short-term solutions some parents feel forced to turn to.
Bottom of the list
There are a number of reasons schools are over-subscribed. Local families seeking an international education for their children, expatriate families working longer contracts, and higher birth rates are among the main contributors. And none of those factors looks likely to change, with applications rising year-on-year, and more applications being submitted than there are places.
Fighting for a place can be exhausting for parents. "Everyone  is looking for a school place," says Charlotte Douglas. Her child studied reception at Woodland's Harbourside Pre-school while waiting to enter an ESF school. While Charlotte praises the kindergarten staff and programme, daily comparing of other pupils' places on waiting lists, hearing a child has leapfrogged your own to gain a place, or watching as child after child leaves to begin primary school was draining. "It did us fine, but it was stressful," she says.
Charlotte ended up spending 18 months on the ESF school waiting list, where her child was number 44, with 43 others ahead of him for any spot that might open up. Less than optimistic about her child's chances, Charlotte refocused her efforts. It took moving to a new catchment area, making a new application and, Charlotte suspects, a threat to talk to the local press, before her eldest was finally granted a place in a different school.
Despite feeling more than happy with the education her children are now receiving, Charlotte wishes the application process had been different. "No one said to us that we'd really struggle. No one told us where we'd be on the list. A year on in, we'd moved one spot," she recalls. More transparency could have made the process easier, she thinks. At times, she was reduced to tears. "There's no dignity in begging and pleading."

A high price to pay
A nine-month wait for a spot in a school broke up Grainne O'Sullivan's family. Her two girls were happily settled into school in Singapore when her husband was offered and accepted a job here. Rather than apply blindly, Grainne decided to try to find a school that fitted with her children's personalities and Grainne's own ideals for education, which yielded a short list of four target schools. But she was shocked to find a two- or three-year waiting list at one island school. A second school refused even a school tour due to over-subscription and she was offered no interview at another. Her older daughter, then aged seven, was placed number 65 on the waiting list at an international school.
The family decided to separate. Grainne and the kids stayed in Singapore and her husband moved to Hong Kong. "It was really hard, because there seemed [to be] no end point. Every week, I was ringing or emailing [the schools]. Sometimes it felt like it would never end."
Two months in, Grainne's husband obtained a company debenture, giving the family hope that they would soon be reunited. They were placed number 20 on the waiting list at the international school, but it was another six months before her daughter gained entry – ensuring that her younger sister would eventually be granted a space, too – and the family was able to reunite under the same roof.
Sometimes only a company debenture will do, agrees mum-of-three Kelly Allan, whose eldest son spent two years on waiting lists. She became so frustrated with the lack of places that she was considering moving with her children to Phuket and having her husband commute to Hong Kong.
Kelly, who estimates she has spent about HK$40,000 on application fees, balked at the idea of shelling out for a debenture, but, in desperation, stumped up HK$1,000,000 with the intention of securing a place for her son at a big international school. She was then told three people were ahead of her on the list. Kelly is grateful that at least the school warned her, and in the end, she decided not to buy. She says she knows other schools let parents purchase debentures knowing no spots are available.
Stories like these are common, says Kelly, "We go to a school sports day and you'll have 40 families all with worse stories. It's diabolical," she says.
The system has forced Kelly to change her views on how her children should be schooled. "I have tiger-mummed my three-year-old so he can read and write so he can gain a place in school. My oldest was never exposed to that, nor do I believe they should be. I was quite principled about education when I arrived, but that soon went out the window. You find yourself doing crazy things because you are desperate," she says.
She has also changed the way she applies to schools and cast a wider search for her second son. His acceptance into a school which ensures sibling priority has finally given Kelly some sense of security when it comes to embarking on the search for a school for her third son.
Alternative choices
Others just embarking on the applications journey are panicked. Ann Lin Khoo held her twin boys back from kindergarten feeling they weren't developmentally ready. Now she has discovered that they will only be accepted into classes with pupils the same age, which, of course, are already full.
With debentures spiralling and costs at international schools rising, she feels that financially her options are limited.
Many parents tend to disregard schools without fancy facilities or a big reputation, says Ruth Benny, founder of Top Schools, a school advisory service, who has been investigating some of the less well-known schools across the territory. Her website (topschools.hk) profiles schools, from famous international institutions to new, small and independent schools, and government-run English-medium and direct subsidy school (DSS) options.
New schools are opening in Hong Kong in 2016, 17 and 18, Ruth says. Some of these will cater primarily for foreign passport holders and should go some way towards alleviating competition. "While parents do tend to prefer big brand-name schools on Hong Kong Island, we advise our clients to be as flexible as possible," she says.
For Julie Forte, a mum and former crèche manager, discovering her child was 270th on her preferred school's list was the impetus to look for other options. Friends recommended the new Island Christian Academy in Central. She feels the school will suit her child's needs well and, in the end, what she thought was an alternative option may prove to be a winning one.
Take action
It can be tempting to blanket-apply to every big name school in an effort to gain at least one place. This can be a waste of time and money, says Anne Murphy at ITS Educational Services, another placement specialist. A better solution is to spend time visiting schools, learning about their academic programmes, teachers and methodology, says Anne. Call admissions offices to ask about the possibility of being called for assessment before making the application, she advises.
Charlotte Douglas agrees that contact with the school is essential, though not always enjoyable. Once on a waiting list, be prepared to call regularly to chat with the school's admissions staff – and be forceful if you have to. "You have to drill down. Find out where you are on the waitlist and then find out how that waitlist works," she says.
While all ESF schools are over-subscribed, some locations are more in demand than others. Bradbury, Kennedy, Clearwater Bay, King George V and Glenealy Schools are very popular, yet also see a high turnover of pupils, meaning lists may move faster than anticipated. "We would never encourage people not to apply. The application fee is still reasonable. You can't lose. You can only gain," says Jonathan Straker, head of student support with ESF. There are more openings in secondary schools, says Jonathan, so it's worth planning for this and making an application in good time.
Applicants can also widen their chances of entering ESF by submitting to the organisation's two privately run schools, says Jonathan, referencing ESF's Renaissance and Discovery College schools.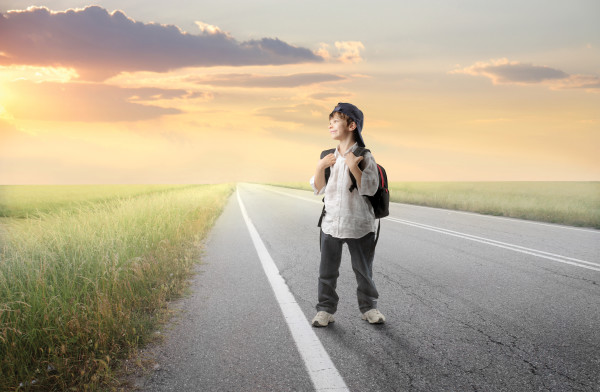 There is hope
High fees and sparkling facilities do not always amount to the best education, Julie Forte stresses. "Try to do the best within your budget, and then don't worry too much about it," she says. What children need most is a caring teacher who plans well. Find that, and you may just have hit gold.
A secure environment will be harmonious for young children. Visit schools when children are having lessons. Once there, look for happy students, teachers interacting with kids down at their level, and bright, eye-catching displays highlighting students' work – all indicators that the school is well-managed.
Whichever route you choose, try to stay calm, advises Julie. "Some parents spend every waking minute stressing and talking about it. You can't do that." Sometimes, she says, all you can do is wait.
That wait finally paid off for Kelly Allan, who learned that her eldest son had gained two school places for the following year. That meant just one more decision to make: Which school to choose?